Join the Museum for award-winning interactive webcasts on compelling WWII topics. 
Electronic Field Trips are streamed directly into your classroom—no special technology required. Focusing on the national impact of World War II, take your students on a cross-country tour of historic sites while examining fascinating artifacts and exhibits at The National WWII Museum. Hosted by student reporters, Electronic Field Trips will help your students understand how the war affected young people just like them. 
---
Upcoming Program
Manufacturing Victory Electronic Field Trip
Session 1: 9:00 a.m. CT & Session 2: 1:00 p.m. CT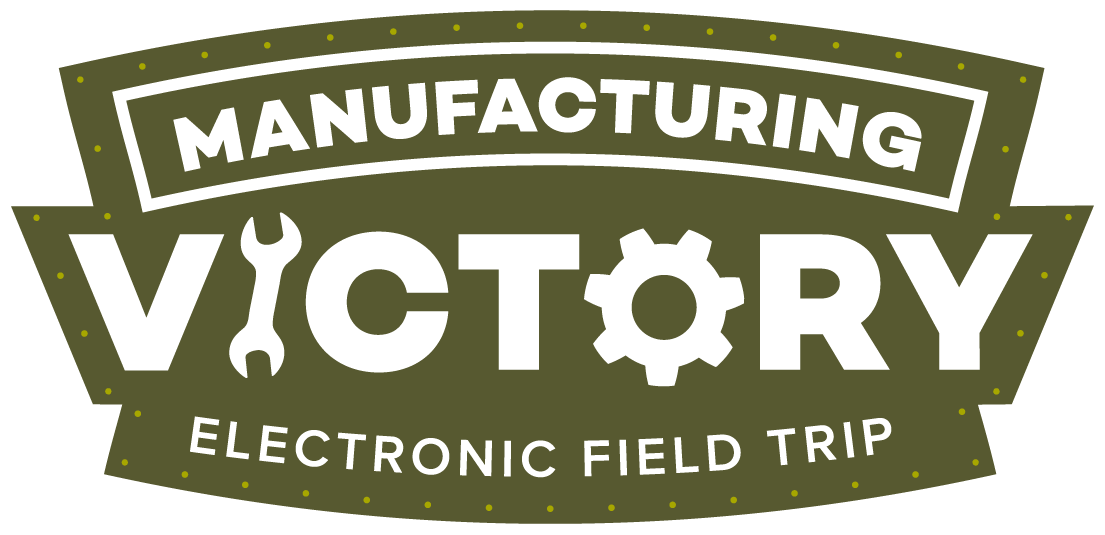 Watch live from your classroom on Tuesday, April 25, 2023!
Can't join us live? Select "Watch Later" when registering! After the Electronic Field Trip has aired on April 25, you will receive a link to view the recording and utilize in your classroom at your convenience.
Register Now
Join The National WWII Museum this spring to learn more about the inspiring story of the American Home Front effort that brought victory to the Allies and brought the country out of the Great Depression. Get inspired as you hear the untold stories of how women and people of color came together to bring the United States to the forefront of manufacturing during World War II.
Students who view this program will have the opportunity to explore galleries within The National WWII Museum, macro-artifacts from our collection, as well as WWII sites that still exist today across the United States. Be sure to tune in this April for a journey across the Home Front with our student reporters and Museum educators! 
Sponsored by Union Pacific Foundation, Dale E. and Janice Davis Johnston Family Foundation, DOW Chemical, and Stephens Inc.
Check out the recordings of our past Electronic Field Trips below.
---
Past Programs—Watch on Demand Now!
Path to Pearl Harbor Electronic Field Trip
Japanese American Experiences in WWII Electronic Field Trip
The Manhattan Project Electronic Field Trip
75TH ANNIVERSARY OF D-DAY ELECTRONIC FIELD TRIP
FIGHTING FOR THE RIGHT TO FIGHT: AFRICAN AMERICAN EXPERIENCES IN WORLD WAR II
Remember Pearl Harbor - How Students Like You Experienced the Day of Infamy
We're All in this Together: How Students Like You Helped Win WWII