Bette Davis served the desserts. Marlene Dietrich and Lauren Bacall danced the night away. Red Skelton told the jokes and Bing Crosby crooned. The place was the Stage Door Canteen and the guests were the steady stream of GIs headed off to war. Many were leaving home for the first time and the Canteen offered a welcome opportunity to forget their anxieties—if only for a time—with entertainment, fellowship, and a little American spirit.
The National WWII Museum in New Orleans honors this memorable wartime tradition in our very own BB's Stage Door Canteen, an exciting entertainment and dining destination.
BB's Stage Door Canteen presents a wonderful weekly series of unique entertainment, showcasing the songs, style, stars, and spirit of this incomparable era. Enjoy evening and matinee performances by headliner acts, signature musical productions, big bands, dancing, the Victory Belles vocal trio, and more, plus preshow dinner, brunch, or lunch by The American Sector Restaurant & Bar. It's all at BB's Stage Door Canteen!
The Victory Belles are Going Virtual!
We are excited to announce that the Victory Belles are now available to serenade you to the sounds of the 1940s—virtually! It's a great way to brighten a loved one's day with a special song or birthday wish; or, bring the harmony of wartime America to your next corporate or family call.
Learn More
BB's Stage Door Canteen
Elvis: Through the Years
Spencer Racca is back at BB's Stage Door Canteen with a new look! Journey through the career of Elvis Presley as Racca pays tribute to "the King" with hits such as "All Shook Up," "Are You Lonesome Tonight?," and "Suspicious Minds."
POSTPONED
Learn More
BB's Stage Door Canteen
The Victory Belles
The Victory Belles are a delightful vocal trio performing the music of the 1940s, serenading audiences at The National WWII Museum and across the globe.
POSTPONED
Learn More
BB's Stage Door Canteen
Hank and My Honky Tonk Heroes Featuring Jason Petty
There is only one Hank Williams, and only one actor who can bring him to life: Jason Petty. Petty is the only actor to portray Williams in New York City's hit Off-Broadway musical, Lost Highway, where he won an Obie Award and earned multiple nominations for his performance.
POSTPONED
Learn More
BB's Stage Door Canteen
World's Greatest Johnny Cash Experience: Terry Lee Goffee
In the spring of 1955, Johnny Cash walked into the legendary Sun Studios in Memphis, Tennessee, and the music world was never the same. Not long afterward, Terry Lee Goffee put his first Cash record on a turntable and his world changed too.
POSTPONED
Learn More
BB's Stage Door Canteen
HEDY! The Life & Inventions of Hedy Lamarr
HEDY! explores Hedy Lamarr's Hollywood stardom and inventive achievements in the war effort. A Viennese-born film star of the 1930s to 1950s known as "The Most Beautiful Woman in the World," Lamarr stored away knowledge of munitions while married to Austrian arms dealer, Friedrich "Fritz" Mandl.
POSTPONED
Learn More

Auditions & Employment Opportunities
Find out about audition information for future productions or learn more about employment opportunities at BB's Stage Door Canteen.
Learn More
The story of how Bob Hope gave levity and laughter to troops during one of the most brutal conflicts in human history is a crucial component of the history of the war—and a demonstration of how humanity can shine through in the darkest of times. The National WWII Museum is proud to have BB's Stage Door Canteen performances supported by the Bob & Dolores Hope Foundation. If you are a veteran of any war, you may be eligible for free show only tickets to BB's Stage Door Canteen performances through our Tickets for Troops program. Please call our box office at 504-528-1943 for more information.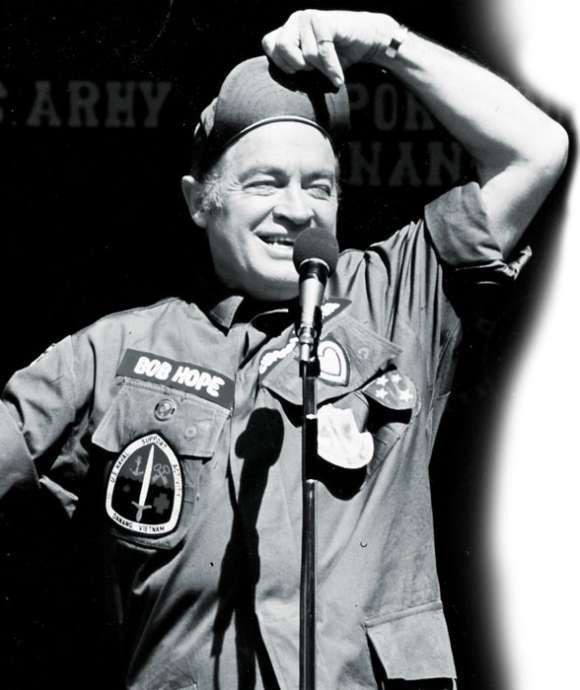 Now Playing: So Ready for Laughter
An 11-minute documentary, featured in the recent special exhibit dedicated to Bob Hope's tireless efforts to entertain servicemembers during World War II, now plays continuously in BB's Stage Door Canteen. Look for it on your next visit.
Supported by the Bob & Dolores Hope Foundation.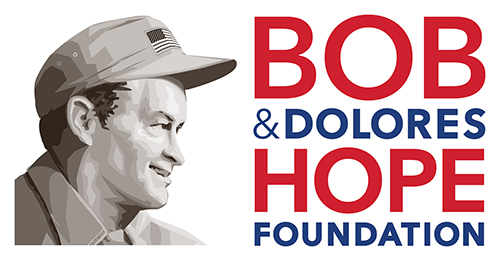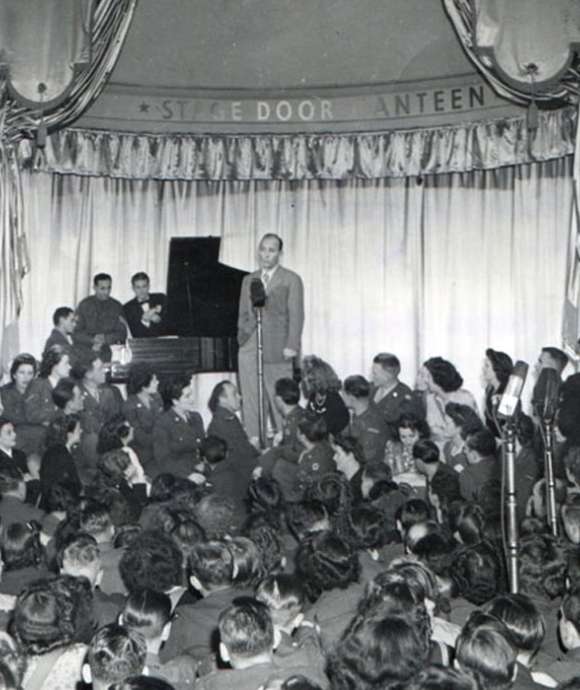 The Original Stage Door Canteen
Where could a GI enjoy the best big bands, dance with the ladies, and rub elbows with the likes of Marlene Dietrich? Only at the Stage Door Canteen.
Read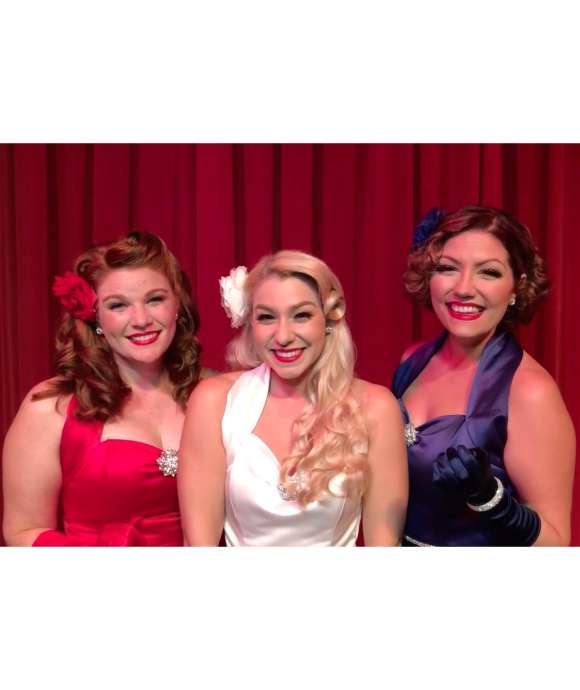 Victory Belles Birthday Serenade
Do you know a WWII veteran or Home Front worker who's about to celebrate a birthday? Invite The National WWII Museum's 1940s songbirds to the party!
Learn More
The National WWII Museum
Museum Campus
Location
Solomon Victory Theater