Bette Davis served the desserts. Marlene Dietrich and Lauren Bacall danced the night away. Red Skelton told the jokes and Bing Crosby crooned. The place was the Stage Door Canteen and the guests were the steady stream of GIs headed off to war. Many were leaving home for the first time and the Canteen offered a welcome opportunity to forget their anxieties—if only for a time—with entertainment, fellowship, and a little American spirit.
The National WWII Museum in New Orleans honors this memorable wartime tradition in our very own BB's Stage Door Canteen, an exciting entertainment and dining destination.
BB's Stage Door Canteen presents a wonderful weekly series of unique entertainment, showcasing the songs, style, stars, and spirit of this incomparable era. Enjoy evening and matinee performances by headliner acts, signature musical productions, big bands, dancing, the Victory Belles vocal trio, and more, plus preshow dinner, brunch, or lunch by The American Sector Restaurant & Bar. It's all at BB's Stage Door Canteen!
---
The story of how Bob Hope gave levity and laughter to troops during one of the most brutal conflicts in human history is a crucial component of the history of the war—and a demonstration of how humanity can shine through in the darkest of times. The National WWII Museum is proud to have BB's Stage Door Canteen performances supported by the Bob & Dolores Hope Foundation. If you are a veteran of any war, you may be eligible for free show only tickets to BB's Stage Door Canteen performances through our Tickets for Troops program. Please call our box office at 504-528-1943 for more information.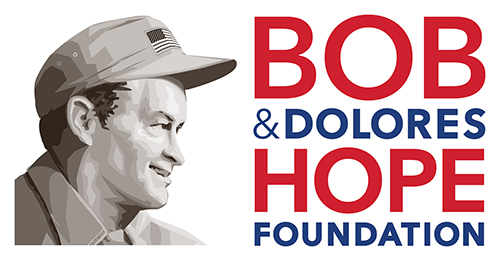 BB's Stage Door Canteen
Nunsense
A Musical Comedy
Book, Music, and Lyrics by
Dan Goggin
This hilarious spoof follows five nuns trying to manage a fundraiser for the burials of the rest of their sisterhood following their accidental poisoning caused by their cook, Sister Julia. The remaining nuns—ballet-loving Sister Mary Leo, streetwise Sister Robert Anne, befuddled Sister Mary Amnesia, Mother Superior Sister Regina, and mistress of the novices Sister Mary Hubert—stage a talent show in order to raise the money to bury their dearly departed.
Produced by special arrangement with SAMUEL FRENCH, INC
May 11 – July 1, 2018
Learn More
BB's Stage Door Canteen
The Best of Sinatra
Our salute to "Ol' Blue Eyes" features the adorable and charming Spencer Racca backed by the Museum's Victory Trio. Join us for a nostalgic matinee performance featuring Frank's classic hits such as Fly Me to the Moon, All of Me, One for My Baby, Come Fly with Me, I've Got You Under My Skin, My Way, and New York, New York. This legend lit up the world with his voice!
Wednesdays through November 28, 2018
Learn More
BB's Stage Door Canteen
Sunday Swing
Dance lessons, 1:30 p.m. – 2:30 p.m.
Live music, 2:30 p.m. – 4:30 p.m.
Now in its 13th season, Sunday Swing is a popular summer program featuring local swing bands and dance instructors.
Tickets are $10 per person; $5 for Museum Members. Tickets can be purchased upon arrival. For more information, call 504-528-1944 x 287.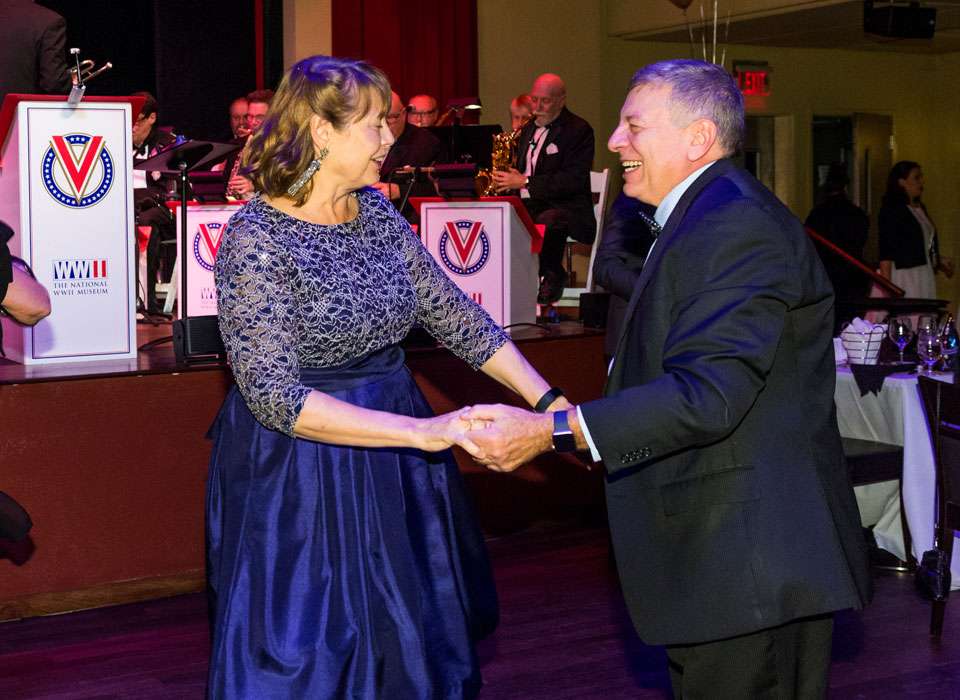 BB's Stage Door Canteen
Stage Door Idol
Join us in BB's Stage Door Canteen, where contestants will vie for the title of the next Stage Door Idol! Area hopefuls will perform hits of the war years for celebrity judges and will be singing alongside our Victory Six Swing Band. Finalists will compete for the $1,000 grand prize. Come cheer on these talented singers! Four local celebrity judges will pick the Stage Door Idol winner. All preliminary rounds and finals are open seating—$10 at the door for the finals. (All preliminary rounds are only $5 at the door.)
Preliminary Rounds: July 10, 17, 24 & 31, 2018
Finals: August 14, 2018
Learn More
BB's Stage Door Canteen
The Victory Belles
The Victory Belles are a delightful vocal trio performing the music of the 1940s, serenading audiences at The National WWII Museum and across the globe.
Matinee: September 17 & 28, 2018

Brunch: October 7 & 14, 2018

Dinner & Show: September 19 & 20, 2018
& December 30, 2018
Learn More
BB's Stage Door Canteen
2018 Launch Party
Thursday, July 12, 2018
5:30 p.m. – 7:30 p.m.

Join us for the unveiling of our 2018–19 season, featuring teaser performances and live music by our Victory Swing Orchestra! Drinks and delicious hors d'oeuvres provided by The American Sector Restaurant & Bar.
Please RSVP online or by calling our box office at 504-528-1943. 
Register
BB's Stage Door Canteen
Dine & Dance with the Victory Swing Orchestra
The National WWII Museum's own Victory Swing Orchestra celebrates the great big bands of the WWII era. This amazing ensemble of talented New Orleans musicians will have you In the Mood to dance the night away!
July 14 & 28, 2018
August 11 & 25, 2018
October 6 & 13, 2018
November 17 & 24, 2018
Learn More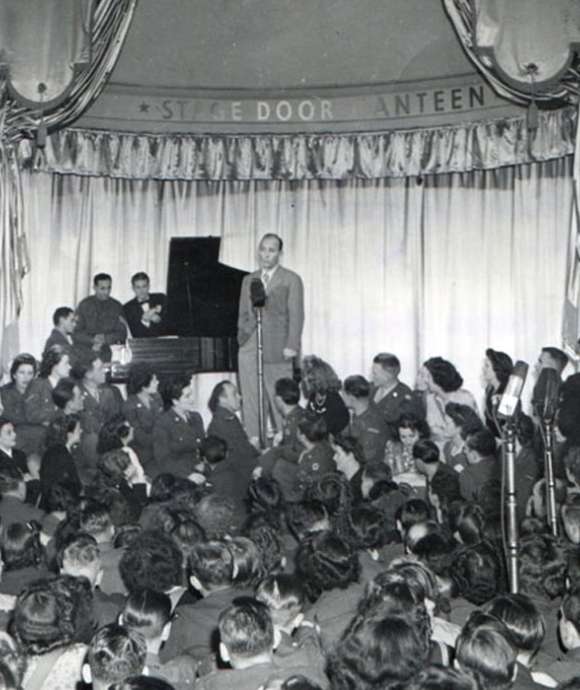 The Original Stage Door Canteen
Where could a GI enjoy the best big bands, dance with the ladies, and rub elbows with the likes of Marlene Dietrich? Only at the Stage Door Canteen.
Read