Take a moment to reflect on your personal connection to World War II. Maybe your father or grandfather served in the Pacific or fought across the plains of Europe. Or perhaps your mother or grandmother supported the war effort by powering the "arsenal of democracy" here at home.
Whatever their involvement, it deserves permanent recognition on the Honor Roll at America's national WWII Museum.
Become a member today and ensure that your family's legacy is never forgotten.
Download our Membership Brochure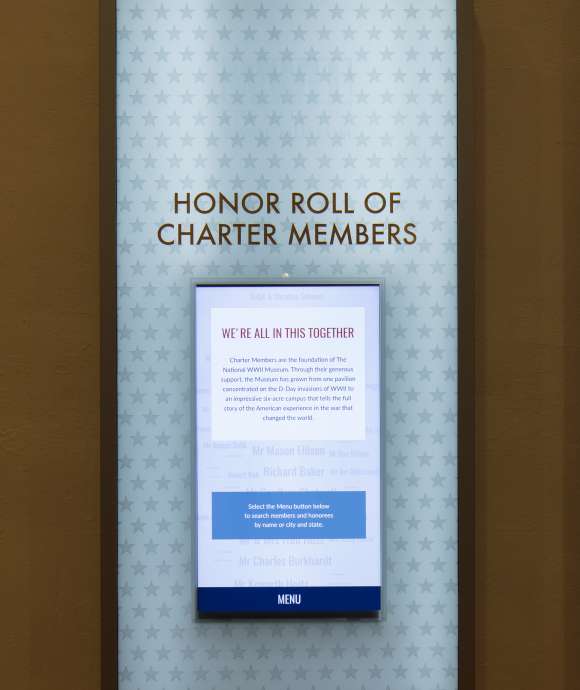 Charter Membership
Join now and take advantage of great member benefits, such as unlimited regular admission to the Museum galleries and discounts to travel tours, conferences, and Museum store.
Join Today
Renew Your Membership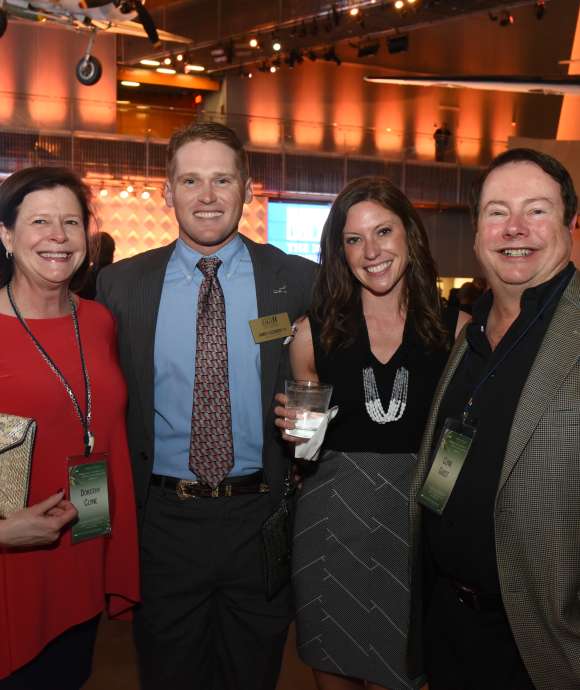 Patriots Circle
The Patriots Circle represents a special group of Americans dedicated to preserving the artifacts and personal accounts that serve as examples of the ideals of teamwork, courage, sacrifice and leadership exemplified by the men and women of the World War II generation. Ideals this country needs today.
Join Today/Renew
Learn More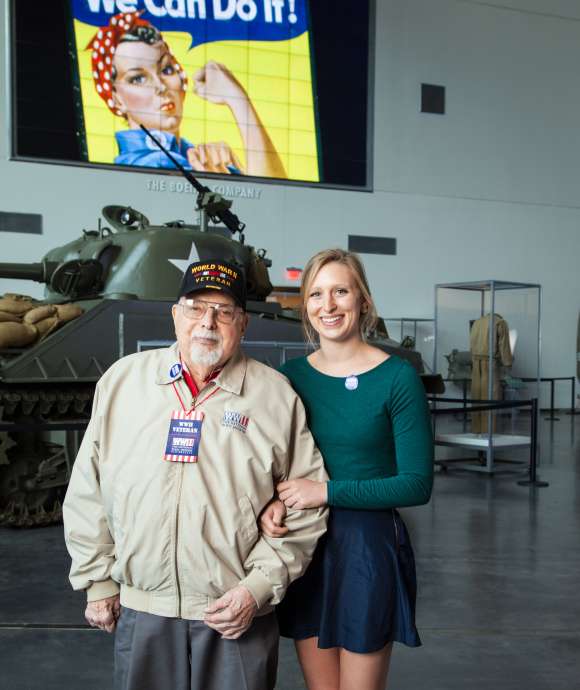 Gift Membership
Give the gift of Charter Membership today, and your recipient will enjoy wonderful benefits such as unlimited Museum admission for one year, subscription to V-Mail, discounts in our Museum stores, and more!
Join Today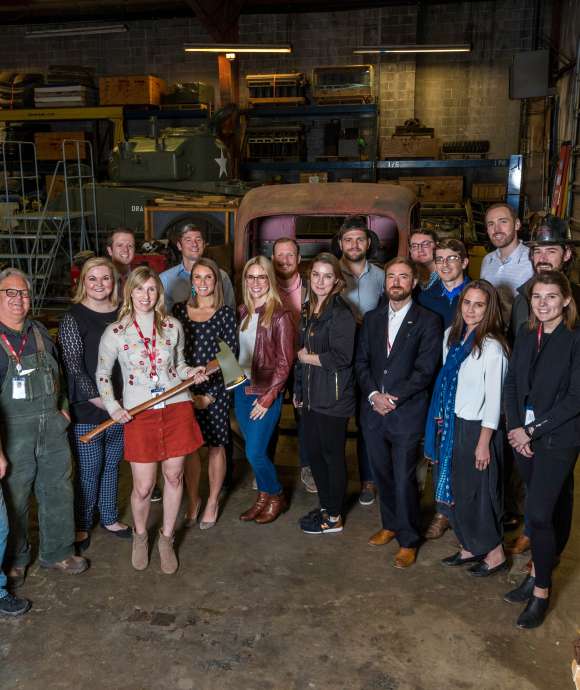 Young Benefactors
The National WWII Museum's young professional group is focused on cultivating the Museum's next generation of support through education, engagement, and networking.
Learn More