Through a partnered effort to offer learners the opportunity to discover new insights into the most significant event of the 20th century, The National WWII Museum and Arizona State University offer an online World War II Studies master's degree program. Consisting of 30 hours of coursework taught by the world's top WWII scholars, this interdisciplinary program is designed to meet the educational and professional needs of various types of students, from history and social studies teachers seeking a master's degree to specialists seeking career advancement or degree credentials. Through in-depth discussions on the war's campaigns, its impact on civilians, and much more, the program's classes will further enrich your understanding of World War II, all of them accessible from the comfort and convenience of your own home.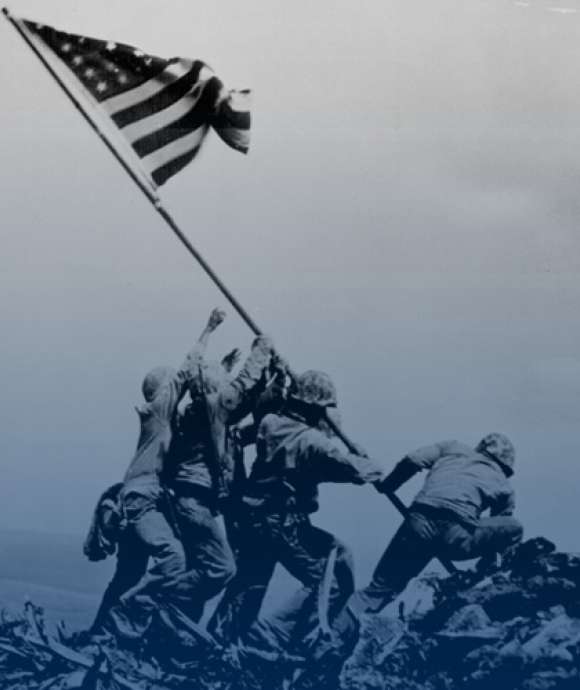 Program Details and Admissions
Learn more about admission and degree requirements, or contact an admissions representative today.
Apply Now
The World War II Studies master's degree program is characterized by its intellectual rigor and flexibility. While students have to follow an academic schedule, complete assignments, and meet deadlines, they are freed from the constraints of the classroom—and can interact with faculty and fellow students as they experience learning no matter where in the world they may be at the time.
A variety of materials will be at students' disposal, from standard class resources to short video lectures, and even artifacts and oral histories from the Museum's collection. Some lectures taught by Museum and Arizona State University scholars will also be broadcast from the Museum's galleries, providing an evergreen virtual classroom to students.
The estimated tuition is $543 per credit hour plus fees. All tuition amounts and fees are subject to change at any time. Please visit ASU Online or call the ASU Enrollment Services team at 1-866-277-6589 for more information.
Check out our YouTube page for more student and staff testimonials!
As a high school history teacher, this program had a significant impact on my perspective of history, and not just World War II, and how I approach teaching history. I have modeled critical thinking activities and questions used in class after the courses taken in this program. As a result of the program, I have been become a better writer, a better researcher, a better critical thinker, and a better teacher.
Michele LaFerriere, WWII Studies graduate
The WWII Studies program challenged me to think about the war in ways I would have never considered. The knowledge I gained goes way beyond facts and figures, but a deeper understanding of how to analyze key strategic decision points, explore the legacy of the global conflict, and confront issues of race and gender in the lived experience of the war. We were asked a lot of hard questions with no easy answers. After completing the program, I am prepared to tackle complex issues and participate in the global dialogue about the war.
Marnie Leist, WWII Studies graduate
This collaboration speaks to ASU's pathbreaking work in the online space. This one-of-a-kind program means that geographic location no longer limits the ability of our students to engage with scholars and resources that would have been impossible to access unless you were on ground. Moreover, the flexibility built into this partnership between ASU and The National WWII Museum offers unique opportunities that benefit both institutions and our students.
Yan Mann, PhD,
Program Lead
World War II Studies MA Program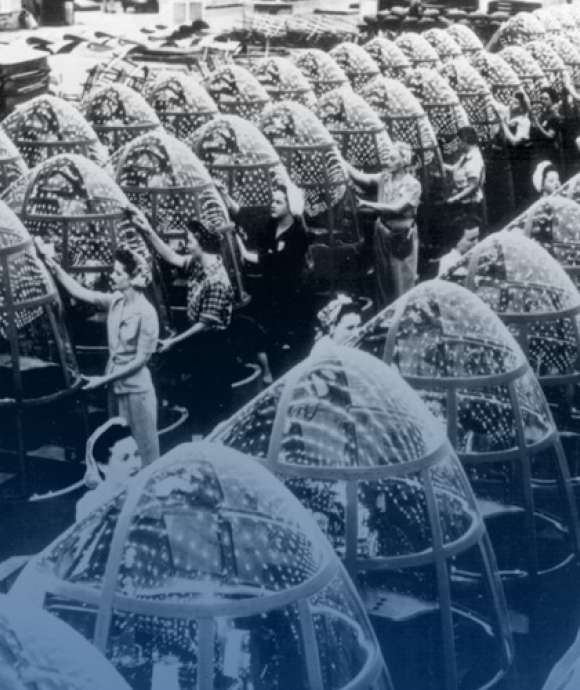 Meet Our Instructors
Taught by the scholars of The National WWII Museum's Jenny Craig Institute for the Study of War and Democracy as well as leading faculty from Arizona State University, the World War II Studies program provides master's degree students in-depth insights into the war and its legacies. Get to know some of the course instructors:
Learn More
Explore Further
Education and exposing students to the accomplishments of the WWII generation is the Museum's primary focus. With more than 200,000 square feet of venue and exhibit space packed with fascinating artifacts, immersive experiences and authentic cultural entertainment, The National WWII Museum is a leader in redefining the museum experience, by harnessing technology for history, learning and understanding.