The WWII continuing education track provides a rich sequence of online courses that will allow WWII experts and educators to learn at their own pace, while gaining premier knowledge that can be used in their professional careers. Learners of all backgrounds will be able to increase their knowledge of the war, as well as their critical thinking skills, while achieving quality personal growth and intellectual development through the vanguard coursework.
The Student Experience
The continuing education program aims at the student who is less concerned with grading and accumulation of academic credit hours, and more interested in the satisfaction and intellectual stimulation of lifelong learning. Continuing education courses will be briefer and more concise, while still drawing upon the combined resources and personnel of The National WWII Museum and Arizona State University.
Continuing education courses will also take participants "behind the lines" at the Museum, allowing them to see artifacts and documents that are not displayed as part of the regular exhibits. Without assignments, papers, or exams, the continuing education experience amounts to education for the purest reason of all: the challenge of learning.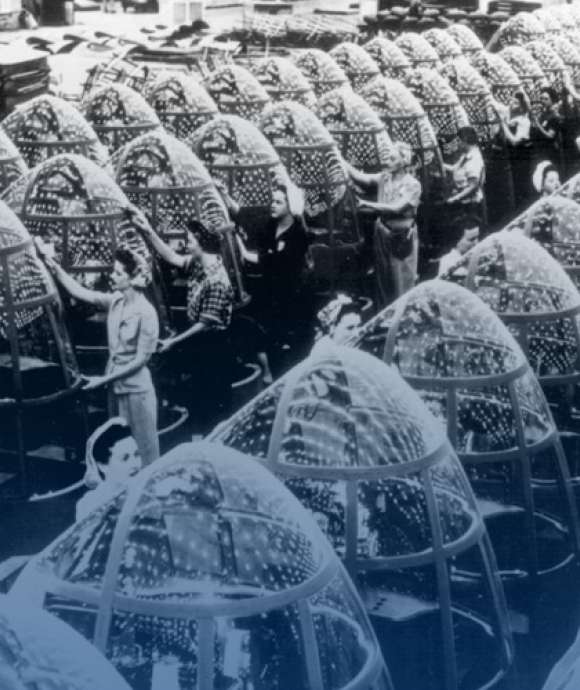 Meet Our Instructors
Taught by the scholars of The National WWII Museum's Institute for the Study of War and Democracy; Museum historians, curators, and educators; as well as leading faculty from Arizona State University, the WWII continuing education program provides lifelong learners in-depth insights into the war and its legacies. Get to know some of the course instructors:
Learn More
The 75th Anniversary of the End of WWII in a Global Perspective
How do Americans remember World War II today, and how did our memory of the war evolve since 1945? Which stories, memorials, museums, books, films, and other media influence the way people think about World War II? How do other nations, friends and foes, remember the war 75 years after its end? 
Through a discussion of monuments, memorials, and memory acts, this course explores how different nations remember or forget the past and how the memory of World War II impacts national and international politics today. This course will feature lectures, interviews, and interactive assignments by top scholars from The National WWII Museum and Arizona State University, including a former US Ambassador and a retired Lieutenant General of the US Army. Learners will engage these materials while analyzing the many commemorations for V-E Day around the world. 
While no reading is required, course participants will also receive exclusive access to a curated list of relevant books and articles as well as an online discussion board where they can interact with instructors and fellow enrollees.
Classes begin Monday, August 3, 2020
Enrollment closes on September 18
Cost: $299
Enroll now, and use code WWIIMemoryCEReg to save 10%! This promo code will only be offered from July 13–July 31st.
For questions or more information, contact the ASU Enrollment Services Team at 1-844-353-7856.
Explore Further
Through a partnered effort to offer learners the opportunity to discover new insights into the most significant eve...

Service on Celluloid is a captivating podcast that takes a deep look at depictions of World War II on film over the last 70-plus years.

The National WWII Museum in New Orleans has hosted The International Conference on World War II since 2006—bringing together the best and brightest scholars, authors, historians, and witnesses to history from around the globe to discuss key battles, personalities, strategies, issues, and controversies of the war that changed the world.