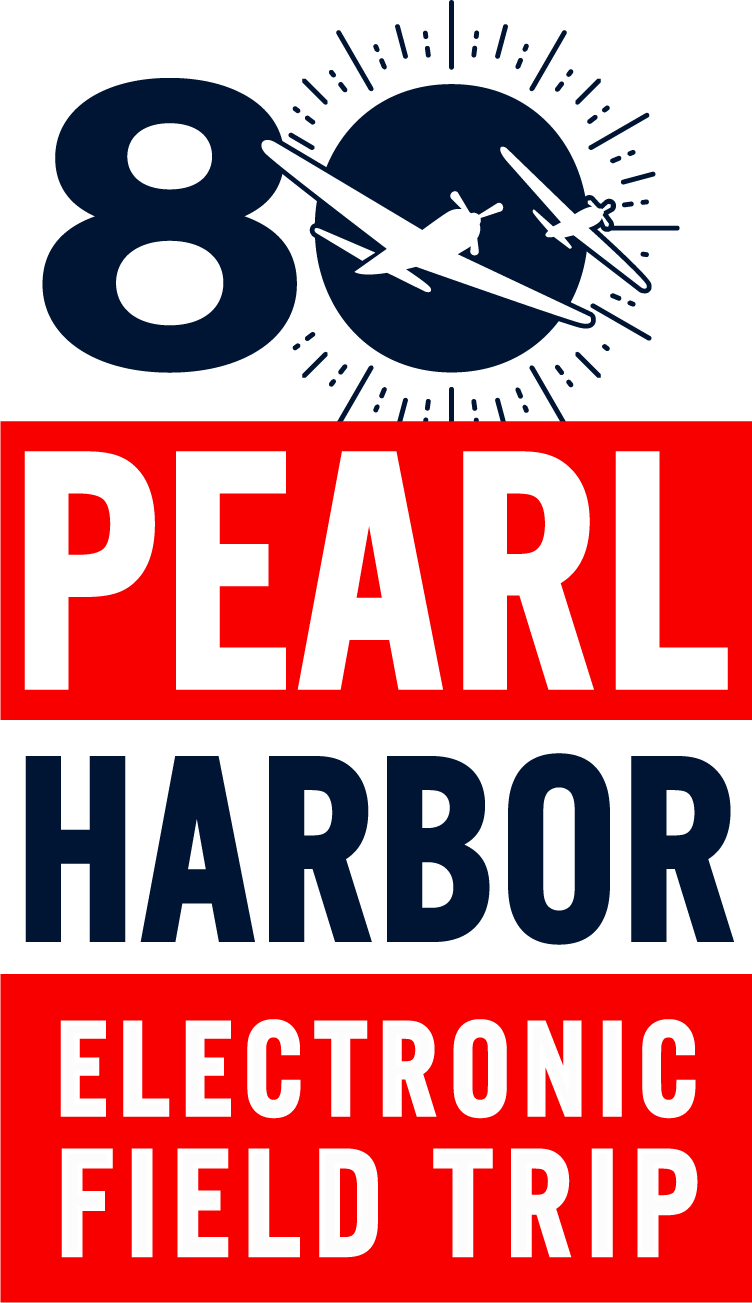 Watch ASL interpretation of the Electronic Field Trip.
On the 80th anniversary of the attack on Pearl Harbor, join The National WWII Museum with student reporters from Hawaii and New Orleans to learn more about why on December 7, 1941, the Japanese military launched a surprise attack on the US Naval Base at Pearl Harbor, Hawaii. This attack is the event that brought America into World War II, and while Japan's deadly assault on Pearl Harbor stunned Americans, its roots stretched back more than four decades. For students to understand the broader context of World War II, they need to know the history of the events leading up to the attack. During this Electronic Field Trip,  student reporters will help answer the essential question of why the Japanese attack on Pearl Harbor led America into World War II.
Students who watch this program will have the opportunity to explore historic Pearl Harbor galleries within The National WWII Museum, as well as WWII sites that still exist today all around Oahu. So tune in on December 7, 80 years after the attack, and let our student reporters and Museum educators take you down the path to Pearl Harbor.
Designed for grades 6-12.

Teachers can access the War in the Pacific curricula at ww2classroom.org or check out our Flipgrid page for more The Path to Pearl Harbor Electronic Field Trip resources.
Complete the evaluation below to let us know how you enjoyed the first session of the Path to Pearl Harbor Electronic Field Trip.
Path to Pearl Harbor Electronic Field Trip
Sponsors
Sponsored by the Lupo Family Fund with additional support from the Dale E. and Janice Davis Johnston Family Foundation and Peter and Michelle Detkin.
Path to Pearl Harbor Electronic Field Trip
Partner Filming Locations on Oahu