---
Bravery—even unto death—was evident everywhere as Imperial Japan's air and sea forces struck the US naval base at Pearl Harbor on December 7, 1941. The United States government ultimately recognized with the Medal of Honor 15 sailors for their valor during the attack. Three Medals of Honor, two of them posthumous, were conferred on men aboard the battleship USS Arizona. Among them was US Navy Rear Admiral Isaac C. Kidd (1884–1941), whose life was tragically cut short on that terrible Sunday morning at Pearl Harbor.
Born in Cleveland, Ohio, in March 1884, Kidd's life, prior to World War II, had been almost entirely dedicated to military service. He entered the United States Naval Academy at Annapolis in 1902, right after finishing high school. There he was the Academy's heavyweight boxing champion and won a spot on the football team. Graduating four years later, Kidd was on USS Columbia, bearing Marines to the Canal Zone in Panama in 1906, and took part, aboard the battleship USS New Jersey, in the "Great White Fleet" tour of the world ordered by President Theodore Roosevelt. In 1908, during that tour, he was commissioned an Ensign. Three years later, he married Inez Gillmore, and they had two children. 
Over the next two decades, assignments took Kidd to the Pacific Ocean (he served as Aide and Flag Secretary to Commander in Chief, Pacific Fleet) and back, in 1916–17, to Annapolis to work as Instructor. After the American Declaration of War on Imperial Germany, Kidd spent World War I on the USS New Mexico. New Mexico's missions included patrolling the Mexican coast in case Mexico decided to come into the conflict on Germany's side.
In the 1920s, following another round of service at the Naval Academy, Kidd was appointed Executive Officer on the battleship USS Utah. Then, in 1925, he received his first command, the cargo ship USS Vega. After roughly a year with the Vega, the Navy sent Kidd to Central America to take over as Captain of the Port at Chrisobal, Panama, a position he held for three years.
Recognizing his talents, the Navy promoted Kidd to Captain in 1930 and assigned him the job of Chief of Staff to Commander, Base Force, US Fleet, for two years. Subsequently, he moved to the Bureau of Navigation in Washington, D.C. Earning another leadership position in 1935–36 as Commander of Destroyer Squadron ONE, Scout Force, Kidd was called back to teach at the Naval Academy into 1938. As he taught midshipmen, the international situation deteriorated rapidly with the expansionist ventures of Fascist Italy, Nazi Germany, and Imperial Japan in Central Europe, East Africa, and East Asia.
The remainder of Kidd's life was tied to the Pennsylvania-Class battleship USS Arizona. In September 1938, he became its Commanding Officer, keeping that position until February 1940. February 1940 was an incredible month for Kidd. He was promoted to Rear Admiral and Commander, Battleship Division ONE. Arizona would be his flagship.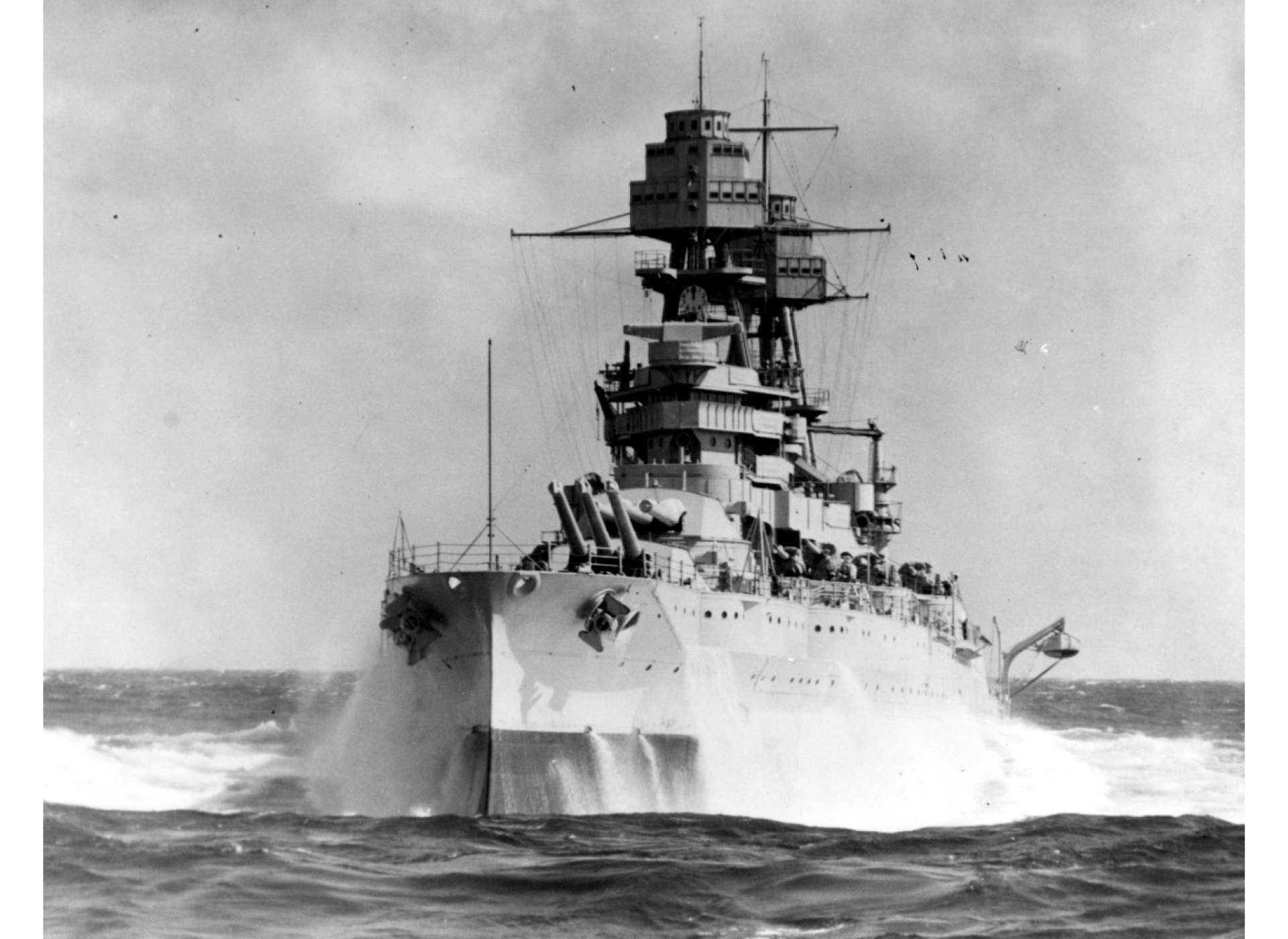 In addition, the Navy tasked Kidd with serving as Chief of Staff to Commander, Battleships, Battle Force. These would be awesome responsibilities at any time but especially as German forces overran much of Europe, the Japanese—already entrenched in China—moved into French Indochina, and the prospect of war between the United States and Japan loomed. 
With the American Pacific Fleet shifted on President Franklin Roosevelt's orders from San Diego to the base at Pearl Harbor, near Honolulu, Hawaii, Kidd watched and prepared for conflict in 1941. He had spent 39 years in the US Navy. At the same time, he could witness the development of his son, Isaac C. Kidd Jr., who, following his father's footsteps, graduated from Annapolis in 1941.
Rear Admiral Kidd was on the Arizona when waves of Japanese planes descended on Pearl Harbor shortly before 8:00 a.m. on Sunday, December 7, 1941. One of eight battleships on "Battleship Row" moored next to Ford Island, the old vessel made an inviting target for enemy pilots. Despite the terrors all around him, Kidd did not waver, though, from fulfilling his duties. As Senior Officer Present Afloat, he manned the bridge with the ship's captain, Franklin Van Valkenburgh. Kidd's Medal of Honor citation noted "his conspicuous devotion to duty, extraordinary courage, and complete disregard of his own life." 
Japanese aircraft steadily unleashed devastation and death on the Arizona. At 8:06 a.m., a massive armor-piercing bomb penetrated the decks beside the front turrets. Arizona's forward magazines ignited. A huge explosion rocked the battleship, lifting it out of the water.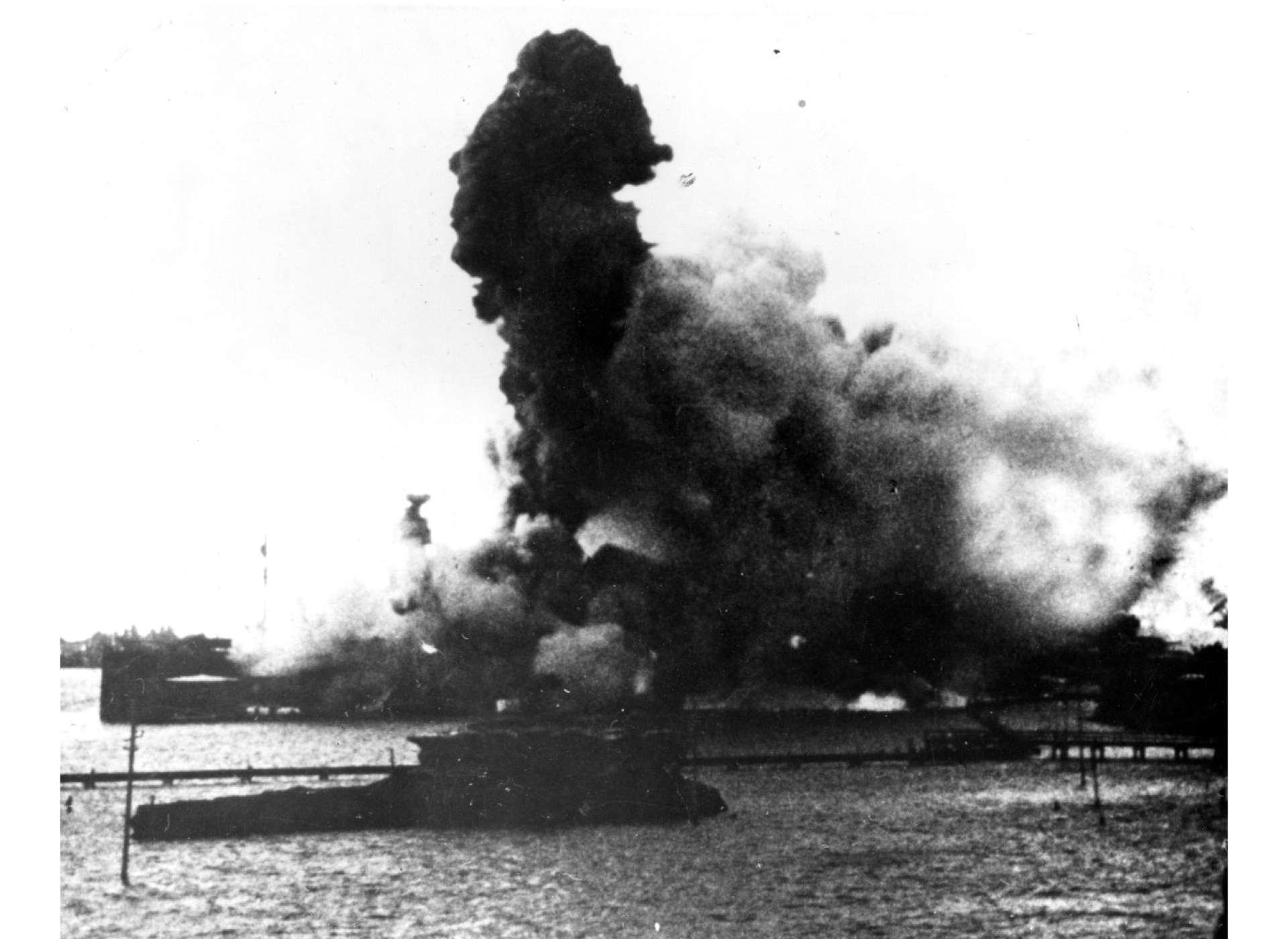 According to the Navy's documentation, Rear Admiral Kidd was killed when a Japanese bomb landed directly on the bridge. Just 57 years old, he was the first Flag Officer of the US Navy to die in World War II and, in fact, the first ever to lose his life fighting a foreign adversary. Captain Van Valkenburgh would also not survive the attack. 
At 9:00 a.m., Lieutenant Commander Samuel Fuqua, unable to find Kidd or Van Valkenburgh, ordered Arizona's crew to evacuate. Some 330–350 sailors and Marines escaped the doomed battleship. For his leadership in this dreadful moment, Fuqua received the Medal of Honor.
Rear Admiral Isaac C. Kidd was among the 1,177 men who perished on the USS Arizona. His remains were never recovered. Remarkably, however, Navy divers discovered Kidd's Naval Academy class ring fused to the bulkhead in the ship's conning tower.
The National Memorial Cemetery of the Pacific lists Kidd's name on its Wall of the Missing. As one of the 10 posthumously awarded the Medal of Honor for what they did at Pearl Harbor (so, too, was Captain Van Valkenburgh), Kidd's sacrifice has not at all been forgotten. The Navy has named three destroyers after him—the first christened by his wife Inez in 1943 (which has been the centerpiece of the USS Kidd memorial in Baton Rouge, Louisiana, since 1983), the most recent in 2007—and dedicated to him the Rear Admiral Isaac C. Kidd Computer Center in Bratenahl, in his home state of Ohio.
Rear Admiral Isaac C. Kidd's Medal of Honor Citation: 
"For conspicuous devotion to duty, extraordinary courage, and complete disregard of his own life, during the attack on the Fleet in Pearl Harbor, Territory of Hawaii, by Japanese Forces on 7 December 1941. Rear Adm. Kidd immediately went to the bridge and as Commander Battleship Division ONE, courageously discharged his duties as senior officer present afloat until the USS Arizona, his flagship, blew up from magazine explosions and a direct bomb hit on the bridge, which resulted in the loss of his life."

Contributor
Jason Dawsey, PhD, is a Research Historian at the Jenny Craig Institute for the Study of War and Democracy.
Learn More