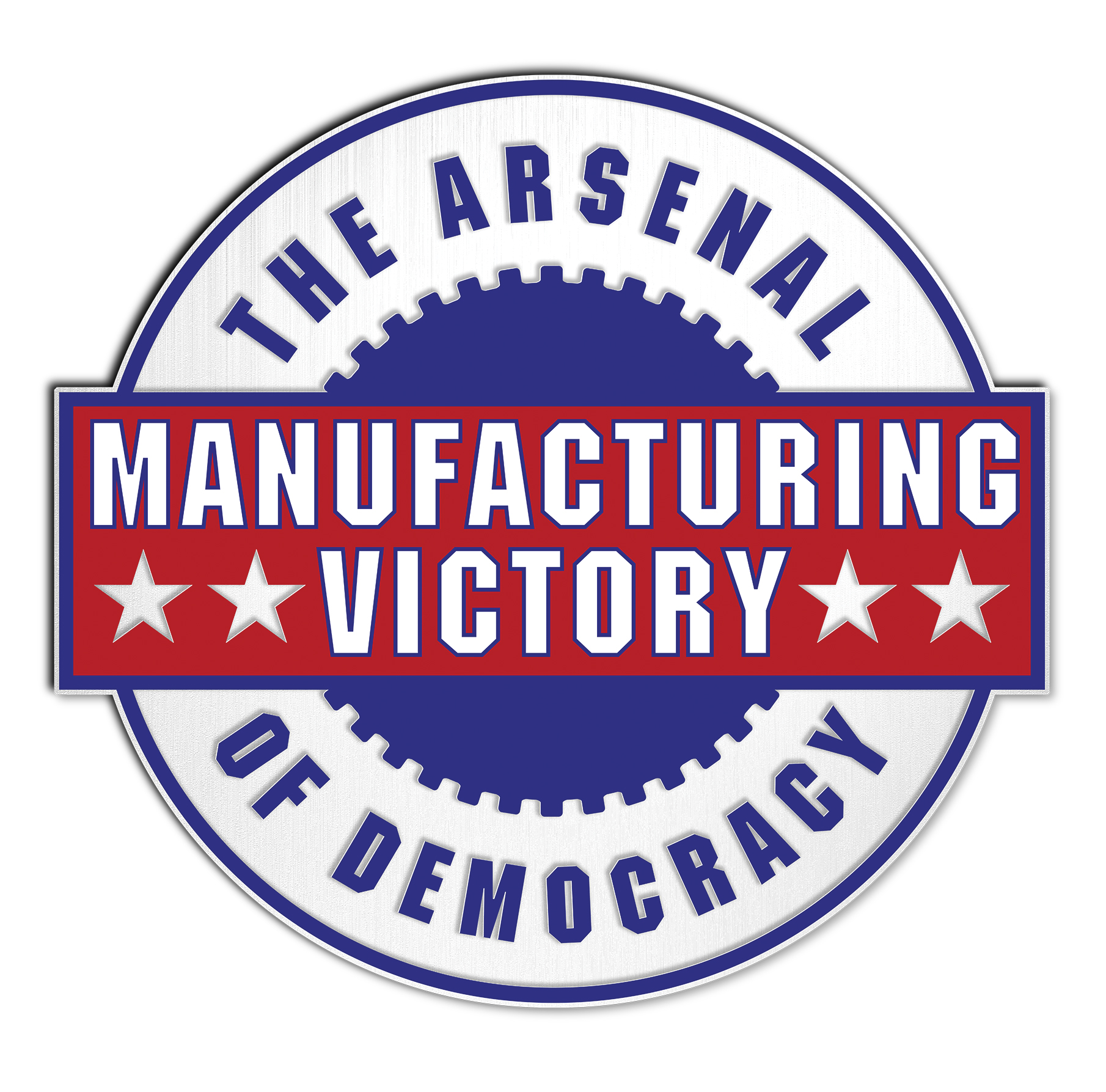 Watch live from your classroom on Tuesday, April 25, 2023!
Join The National WWII Museum this spring to learn more about the inspiring story of the American Home Front effort that brought victory to the Allies and brought the country out of the Great Depression. Get your whole class involved with this live broadcast by submitting questions in real time to our student reporter and expert! Test your history knowledge against the rest of the country by participating in our polls throughout the Electronic Field Trip. Get inspired as you hear the untold stories of how women and people of color came together to bring the United States to the forefront of manufacturing during World War II.
 
Students who view this program will have the opportunity to explore galleries within The National WWII Museum and macro-artifacts from our collection, as well as WWII sites that still exist today across the United States. Be sure to tune in this April for a journey across the Home Front with our student reporters and Museum educators!
 
Designed for grades 6–12.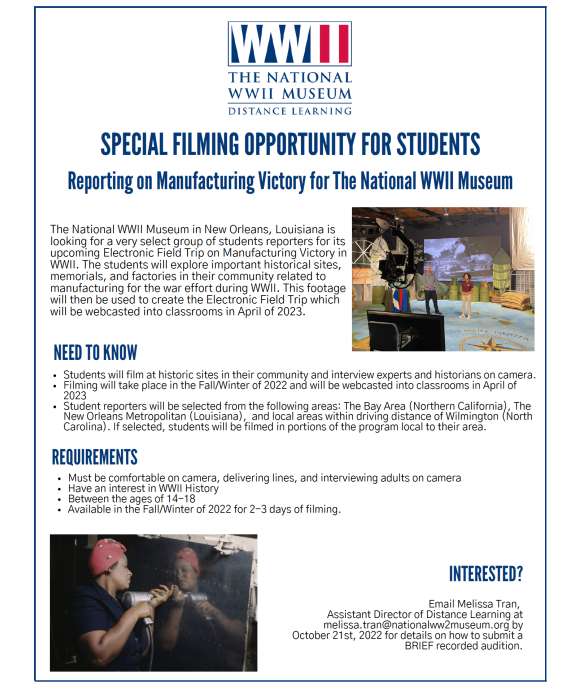 Ways to Get Involved
SPECIAL OPPORTUNITY: Student Auditions for Manufacturing Victory Electronic Field Trip
The National WWII Museum in New Orleans, Louisiana is looking for a very select group of students reporters for its upcoming Electronic Field Trip on Manufacturing Victory in WWII. The students will explore important historical sites, memorials, and factories in their community related to manufacturing for the war effort during WWII. This footage will then be used to create the Electronic Field Trip which will be webcasted into classrooms in April of 2023.
Interested? Email Melissa Tran, Assistant Director of Distance Learning, at Melissa.tran@nationalww2museum.org by October 21st for details on how students can submit a brief recorded audition.
Learn More
Manufacturing Victory Electronic Field Trip
Sponsors