Born and raised in the Chicago area, John Leims enlisted in the Marine Corps Reserve in November 1942, and was selected for officer training the next fall. Commissioned a Second Lieutenant in March 1944, Leims helped clear Guam of Japanese holdouts with the 3rd Marine Division.
Leims landed on Iwo Jima on D+5, and was wounded on February 27, 1945. He was patched up and returned to his unit. Casualties were severe, and by March 3 Leims was serving as company commander for B Company, 1st Battalion, 9th Marines. Just four days later, his company was pinned down and destined to be wiped out overnight if they didn't get any help. Telling his platoon sergeant he was going for help, Leims took off for the rear, zigging and zagging through heavy Japanese fire. It took him 10 minutes to get to the command post. He indicated his company's position on a map then returned to them, dragging a telephone line so he could call in artillery fire to cover his company's retreat. He was successful, his company was saved, and Leims later said of his trip through enemy fire: "I knew that every time I moved, it could be the last and that I'd probably die out there. But what the hell else could I do? I was a Marine."
---
Medal of Honor Citation
"For conspicuous gallantry and intrepidity at the risk of his life above and beyond the call of duty as Commanding Officer of Company B, First Battalion, Ninth Marines, Third Marine Division, in action against enemy Japanese forces on Iwo Jima in the Volcano Islands, on 7 March 1945. Launching a surprise attack against the rock-embedded fortifications of a dominating Japanese hill position, Second Lieutenant Leims spurred his company forward with indomitable determination and, skillfully directing his assault platoons against the cave-emplaced enemy troops and heavily fortified pillboxes, succeeded in capturing the objective in the late afternoon. When it became apparent that his assault platoons were cut off in this newly won position, approximately four hundred yards forward of adjacent units and lacked all communication with the command post, he personally advanced and laid telephone lines across the isolating expanse of open, fire-swept terrain. Ordered to withdraw his command after he had joined his forward platoons, he immediately complied, adroitly effecting the withdrawal of his troops without incident. Upon arriving at the rear, he was informed that several casualties had been left at the abandoned ridge position beyond the front lines. Although suffering acutely from strain and exhaustion of battle, he instantly went forward despite darkness and the slashing fury of hostile machine-gun fire, located and carried to safety one seriously wounded Marine and then, running the gauntlet of enemy fire for the third time that night, again made his tortuous way into the bullet-riddled deathtrap and rescued another of his wounded men. A dauntless leader, concerned at all times for the welfare of his men, Second Lieutenant Leims soundly maintained the coordinated strength of his battle-wearied company under extremely difficult conditions and, by his bold tactics, sustained aggressiveness and heroic disregard of all personal danger, contributed essentially to the success of his division's operations against this vital Japanese base. His valiant conduct in the face of fanatic opposition sustained and enhanced the highest traditions of the United States Marine Corps."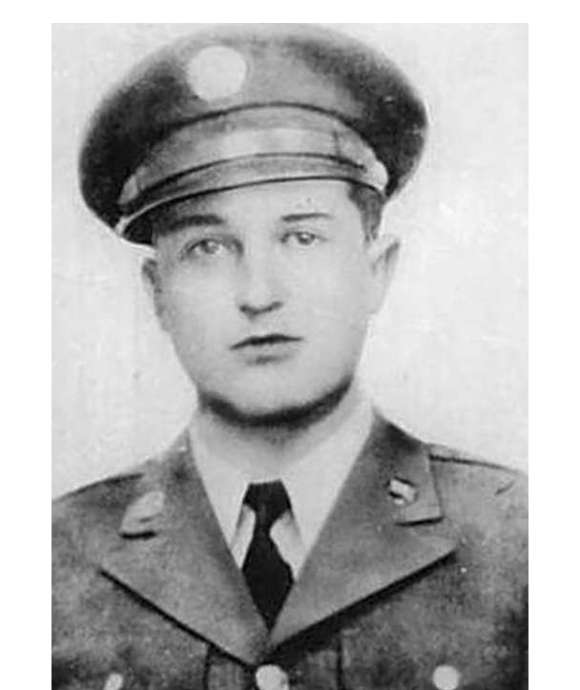 Private Joseph Pantillion Martínez: Medal of Honor Series
The first Medal of Honor awarded to a Hispanic American in World War II was also the first awarded for actions on the North American continent since 1898.
LEARN MORE

Contributor
Kali Martin earned a bachelor's degree in International Studies and German at the University of Miami and a master's degree in Mili...
Learn More