Campaigns of Courage: European and Pacific Theaters brings visitors inside the story of how the war was won. Immersive environmental galleries tell the stories of American forces as they advance against distant enemies, with the experiences of individual citizen soldiers embedded in the larger story of the war. The pavilion features two floors of permanent exhibit galleries, The Duchossois Family The Road to Berlin: European Theater Galleries and the Richard C. Adkerson & Freeport-McMoRan Foundation Road to Tokyo: Pacific Theater Galleries. 
From bitter setbacks in the first desert battles in North Africa to the struggle at Germany's doorstep, the galleries in Road to Berlin recreate the challenging environments and battlefields where Allied forces fought. The result is a richly layered, multimedia experience that invites exploration and connection.
Although the nation's attention had long been drawn to events in Europe, it was the Japanese attack on Pearl Harbor that officially brought America into World War II. Road to Tokyo builds on that galvanizing event, following the grueling trail from Pearl Harbor to Tokyo Bay, exploring the evolving combat strategy, cultural differences, and tremendous range of extreme conditions that confronted our soldiers. 
Campaigns of Courage: European and Pacific Theaters is a great addition to expand on any of the Museum's other event spaces. Also, a small reception space located in the atrium of the pavilion is available for a maximum of 75 guests reception-style or 40 for a seated buffet meal.
This venue may be rented by the hour and access can be limited to only one of the two galleries by floor.
The Museum does not discriminate on the basis of race, color, ethnicity, gender, age, sexual orientation, national origin, religion or disability and reserves the right to refuse any private event rental to any group that discriminates on the basis of race, color, ethnicity, gender, age, sexual orientation, national origin, religion or disability.
Contact our event managers at 504-528-1944 x 236 or email rentals@nationalww2museum.org for more information about booking The National WWII Museum for your next event.
Features
Specifications
First Floor Atrium Dimensions — 46' x 36'
Square Footage — 1,122
 
Capacities
Atrium Seated Buffet Style — 40 guests
Atrium Reception Style — 75 guests
Exhibit Access — 350 guests per floor (in conjunction with use of other venues)
Audio-Visual Capabilities
All program requests, setup needs, and media need to be finalized and delivered to A/V department 72 hours before event. Testing of media received after this 72-hour period is not guaranteed and you run the risk of not having time to make corrections. No further changes can be made once the event has started.
 
Audio Console: 2 Channel Mackie Mixer
Speakers: 2-Mackie Thump 15"
Microphones: 2-XLR inputs available
Audio Recording: N/A, You would need to provide the equipment needed to record your event.
Video: Mobile Video Monitor - Client Laptop must be HDMI compatible.
Lighting: Standard room lighting.
Power: QTY of 2, 120v/15a dual outlets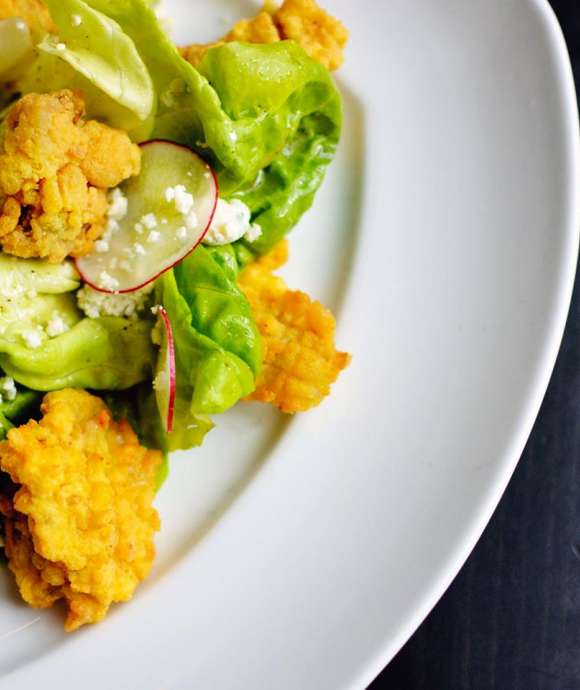 Menu
American Sector Catering can provide everything from snacks to buffets to full-service dinners for your event.
Learn More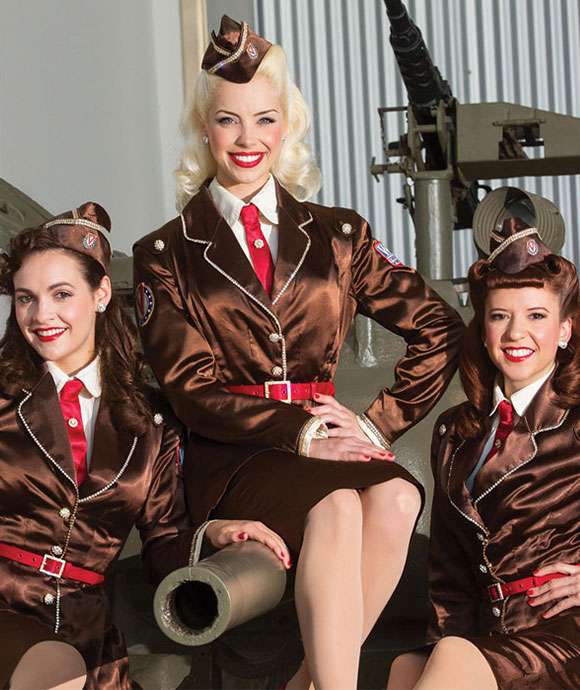 Entertainment
The National WWII Museum adds a unique dimension to special events with timeless 1940s-style entertainment!
Learn More