Looking for things to do in New Orleans with your family as you plan your trip? Don't miss the #1 New Orleans attraction according to TripAdvisor: The National WWII Museum!
The Museum—designated by Congress as America's official WWII Museum—features a rich collection of artifacts that brings history to life. Conveniently located in the Warehouse District near the French Quarter, Convention Center, the St. Charles Avenue streetcar line, cruise ship terminals, and all major New Orleans hotels, this world-renowned history museum is designed to inspire visitors of all ages with the lessons of World War II and the stories of heroism, tragedy, and liberation. From D-Day galleries to the 4D cinematic experience Beyond All Boundaries, from the soaring US Freedom Pavilion: The Boeing Center to the immersive Campaigns of Courage, The National WWII Museum tells the story of the American experience in the war that changed the world—why it was fought, how it was won, and what it means today.
The Museum offers plenty of things to do for the whole family. Our recently reopened John E. Kushner Restoration Pavilion gives an up-close view of macro-artifacts and interactive STEM (science, technology, engineering, and math) activities for families. Additionally, Final Mission: USS Tang Submarine Experience places visitors aboard the most successful submarine in World War II.
Good family day
The museum large and has a lot of details, although maybe a little scant for true history buffs. The Beyond All Boundaries film is well done and the submarine is worth it (although I wish they informed you more about the history - it is a great story). Overall great, especially for families.
- EncinitasTravellers, San Diego, CA
Family weekend
My family of six (20,15,13 and 10 year olds) enjoyed a weekend in New Orleans before the full back to school grind. We went up with the purpose of catching a Saints game and decided the next day to go to WWII museum. Wow! It is so much bigger than I imagined. The kids really enjoyed what we were able to see. My 13 year old has developed a big interest in the history of the war. My family plans on going back this summer and trying to see the whole museum this time. If you really want to appreciate it I would consider 2 days.
- Coromayaauri B, Lafayette, LA
A Moving Experience
This museum capture the hearts and minds of our family. We have always appreciated our veterans, but this gave us a deeper meaning and insight to what it was like to fight the war for our country.
Our family consists of boys ages 9, 11, and 17. All 3 boys and the two of us, were completely interactive with each artifact station. None of them were asking to leave, nor complaining of boredom.
The museum is very grand. We did not allot enough time to visit. We may return on a different day to catch what we missed. We purchased the Beyond All Boundaries 4D theater tickets. This was well worth the money.
I would consider this attraction a "Must Do". Do not miss out on this special place. What a moving experience for sure.
- Melony C., Oklahoma City, OK
Book your tickets online now to spend the day at one of the best things to do in New Orleans!
According to TripAdvisor, The National WWII Museum ranks as: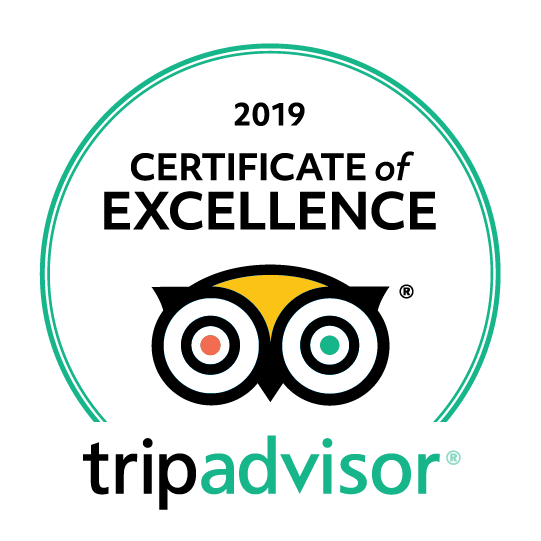 #1 Attraction in New Orleans
Hours and Information
Museum Exhibits and Museum Store
Open daily, 9:00 a.m. – 5:00 p.m.
Closed Mardi Gras Day, Thanksgiving Day, Christmas Eve, and Christmas Day.
Beyond All Boundaries
Daily showings, 10:00 a.m. – 4:00 p.m.
Showtimes on the hour.
The American Sector Restaurant & Bar
Open Daily, 11:00 a.m. – 4:00 p.m. 
Jeri Nims Soda Shop
Open Daily, 8:00 a.m. – 3:00 p.m.
| | |
| --- | --- |
| Pricing |   |
| Adult | $29.50 |
| Senior (65+) | $25.50 |
| Student | $18 |
| Military (With ID) | $18 |
| WWII Veterans | FREE |
| Beyond All Boundaries | $7 |
| Final Mission: USS Tang Submarine Experience | $7 |
| Second-Day Pass | $7 |
Purchase Tickets