The Joe W. and Dorothy D. Brown Foundation Special Exhibit Gallery features rotating exhibits that draw on the Museum's own collections, as well as relevant traveling exhibits from leading institutions around the world. 
The Pelican State Goes to War
Louisiana in World War II
On December 8, 1941, just one day after the Pearl Harbor attacks, the United States officially entered World War II—Louisiana, however, was already front and center in the country's defense preparations. From 1940 to 1945, Louisiana's war efforts triggered massive changes throughout the state and the country, and these wartime experiences laid the groundwork for the new, postwar world that emerged from the 20th century's greatest struggle.
Learn More
The Greatest Legislation: An American Legion Salute to the GI Bill
Opened June 20
Outside the Malcolm S. Forbes Theater
In late 1943, as World War II raged across the globe, thousands of injured, medically discharged veterans streamed back into the United States, forced to return to stateside society after serving in the war. They found little aid from the government for which they risked their lives. As grievances piled up, and as public outcry became deafening, Congress took action, implementing the Servicemen's Readjustment Act of 1944, or the GI Bill. This special exhibition examines the circumstances leading up to the bill's drafting and the challenges in passing it, as well as its long-ranging effects on American society. The GI Bill provided veterans with assistance for education (ultimately sending some eight million WWII veterans to college and vocational training programs), housing, and medical care, among other benefits, and is credited with fueling America's postwar economy for decades. Adjustments made to the bill—most recently in 2009, with the Post-9/11 Veterans Educational Assistance Act—are also addressed in the exhibition. Featured in its displays are the original cover and signature page of the Servicemen's Readjustment Act of 1944, the typed and hand-edited speech delivered by President Franklin Delano Roosevelt after signing it, and the pen Roosevelt used to make the bill law.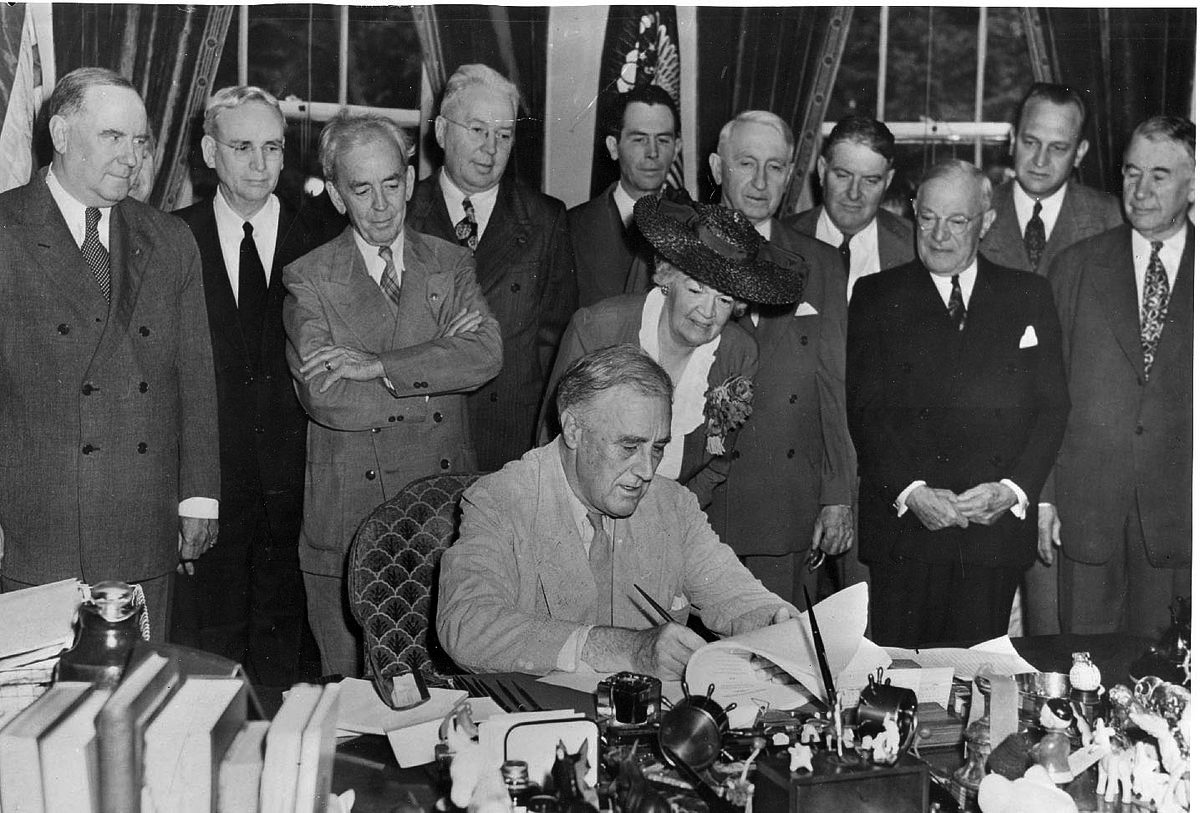 Archive
See Past Special Exhibits