Douglas Munro was born to James and Edith in October 1919, in Vancouver, British Columbia, Canada. His father was an American who had lived there since his childhood, and his mother had emigrated from England with her family at the age of 15. When Munro was just two years old, his family moved to Washington, eventually settling the small town of Cle Elum. Life there was full of outdoor activities, and Munro was a good athlete, participating in several sports in high school. The Munro family was more fortunate than most during the Great Depression as James never lost his job, and the family was able to enjoy a comfortable life. Aware of his family's good fortune, Munro was moved to help those in need. He and a friend gathered wood in the forests, split it, and delivered it to families who couldn't afford coal to warm their homes in the cold winter months. Helping others became a passion for Munro and set him on a path towards the United States Coast Guard.
At Central Washington College of Education, Munro was an excellent student, but yearned for something more exciting. In mid-1939, well aware of the worsening situation in Europe, Munro and his friends often discussed the likelihood of impending compulsory military service. In August, Munro applied for enlistment with the Coast Guard, and on September 18, Munro officially enlisted as an apprentice seaman. That day, he met Raymond J. Evans, a fellow recruit. They formed an immediate friendship and became inseparable. Where one went, the other was there. Only once were they not stationed together, and even then, only briefly did they serve apart.
Coast Guard training in the latter part of 1939 was virtually nonexistent. Munro, Evans, and the other 18 recruits sworn in that day were sent to Air Station Port Angeles, where the staff there were clueless as to what was to be done with them. For three days they peeled potatoes, mowed grass, and helped with boat maintenance. Then, on September 21, the Coast Guard cutter USCGC Spencer (WPG-36) arrived and Munro and Evans were selected to be crew. Their actual training was to be at sea, aboard Spencer as the ship made its way from Washington, to Staten Island, New York, to participate in Neutrality Patrols in the Atlantic.
The ship began a 5,400-mile voyage to the East Coast and Munro and Ray were made quartermasters. As such, they began to learn navigation and log keeping, as well as how to maintain deck equipment as part of the ship's deck force. While Spencer conducted Neutrality Patrols on the East Coast, Munro and Evans began to train for the rate of signalman. In order to qualify for the rating, Munro had to learn to send and receive Morse code via telegraph and blinker light, learn how to send and receive messages via signal flags, and how to encode and decode messages. The two worked together in every spare hour to earn their new rating. In September 1940, while Spencer was participating in the Atlantic Weather Observation Service, later the Ocean Station program, Munro advanced to Signalman Third Class.
In June 1941, Munro got orders to report aboard a transport ship, USS Hunter Liggett (AP-27). Evans was transferred as well, and the two enthusiastically took an opportunity to train as coxswains for landing craft. Despite not having small boat experience, they were able to train over the summer, and Evans recalled that Munro "just had that instinct." The two friends passed small boat training and were assigned to Transport Division 17. Over the next year, Munro and Evans, always together, moved between transport ships with Transport Division 17. When the United States entered the war in December 1941, both men knew it was only a matter of time before they would get in the action. Training continued as transport ships were loaded with men and materiel bound for the Pacific. In July 1942, Munro was transferred to USS McCawley (APA-10). Evans remained aboard Hunter Liggett, marking the first time the two friends had been separated. Though they were aboard separate ships, both were headed for the Pacific.
On August 7, 1942, American forces landed on Guadalcanal, Tulagi, and the Florida Islands in the Solomon Islands. From McCawley, Munro landed Marines in the third wave to land on Tulagi. After several trips to finish landing Marines from his transport, Munro grabbed his signalman's gear, including a blinker light and semaphore flags, and took up station on the beach, ready to communicate between Marines ashore and the ships out to sea. Munro spent the night on the island with Marines, continuing to send messages via blinker light overnight. The next day he evacuated casualties, returning them to McCawley. Reporting back to the transport ship he learned he was being transferred yet again. He'd be reuniting with Evans, joining a boat pool on "Cactus," the code word for Guadalcanal. Living in a makeshift shack on the island, Munro and Evans moved supplies, rescued downed airmen, and ferried casualties to ships. This work kept Munro busy through August and into the latter part of September.
On the island, Japanese forces had withdrawn to the western side of the river, necessitating the insertion of Marine forces in an attempt to dominate the area and prevent Japanese forces from establishing themselves close to American lines. Elements of Lieutenant Colonel Lewis "Chesty" Puller's 1st Battalion, 7th Marines moved out on September 23 for an exploratory mission, but quickly ran into trouble. They were reinforced by elements of 2nd Battalion, 5th Marines two days later. On September 27, a message from the group was either misinterpreted or ambiguous, leading division headquarters to believe they had crossed the river and were fighting there. This resulted in the order for three  companies of 1st Battalion, 7th Marines to land via landing craft on a beach west of Point Cruz to enter the attack from the rear.
Munro was put in charge of the Higgins boats assigned to land the Marines. At 12:30 p.m., the boats were away, headed towards the shore. A thousand yards out, Munro noticed a reef, and led the small fleet of landing craft around it, putting the Marines ashore about 100 yards off their target. The Higgins boats beached, deposited the men, and returned to Lunga Point. The boat crews were still refueling the landing craft when word came down that the Marines they had just landed needed to be pulled out immediately. Evans recalled that when their commanding officer asked if they were ready to go back and get the Marines off the beach, Munro replied, "Hell, yeah!" With Munro leading the way, the boat crews sped back to the beach to extract the overwhelmed Marines.
Arriving at the rendezvous spot, the boats quickly came under withering fire from the beach. One coxswain yelled to Munro to fall back, that rescue wasn't possible, but Munro refused to leave the Marines. Positioning his landing craft parallel to the shore so Evans could provide covering fire for the Marines, Munro held station as the beleaguered men swam out to the landing craft. As the last Marines loaded into landing craft, Munro turned his boat to lead the group back to Lunga Point. Noticing a landing craft stuck on the reef, Munro pulled alongside it, where Marines tied a tow rope to it. After several minutes, and still under fire, the landing craft was free, and Munro pulled behind it. Evans noticed a trail of waterspouts nearby as Japanese bullets got nearer to the boats. He yelled to Munro to get down, but it was too late. Evans watched as a bullet struck the base of Munro's skull and he fell to the deck. Evans grabbed the wheel and sped back to Lunga Point. Beaching the boat, he jumped down to Munro, who had just regained consciousness. Munro asked Evans, "Did they get off?" Evans replied the Marines had, and Munro died. Signalman First Class Douglas Albert Munro was 22.
In May 1943, President Franklin Delano Roosevelt presented the Medal of Honor to Munro's parents, James and Edith. A few short hours later, Edith raised her hand, swore an oath, and joined the Coast Guard. She had persisted when the Coast Guard was reluctant to allow her to join—she was 48, and a Gold Star Mother of a Medal of Honor recipient. At her own insistence, she went through boot camp as any recruit would do, requesting no special treatment. She earned a commission in the SPARS (women's branch of the Coast Guard), ran the Coast Guard Barracks in Seattle, and was discharged in late 1945 with the rank of Lieutenant.
"For extraordinary heroism and conspicuous gallantry in action above and beyond the call of duty as Petty Officer in Charge of a group of 24 Higgins boats, engaged in the evacuation of a battalion of marines trapped by enemy Japanese forces at Point Cruz Guadalcanal, on 27 September 1942. After making preliminary plans for the evacuation of nearly 500 beleaguered marines, Munro, under constant strafing by enemy machineguns on the island, and at great risk of his life, daringly led 5 of his small craft toward the shore. As he closed the beach, he signaled the others to land, and then in order to draw the enemy's fire and protect the heavily loaded boats, he valiantly placed his craft with its 2 small guns as a shield between the beachhead and the Japanese. When the perilous task of evacuation was nearly completed, Munro was instantly killed by enemy fire, but his crew, 2 of whom were wounded, carried on until the last boat had loaded and cleared the beach. By his outstanding leadership, expert planning, and dauntless devotion to duty, he and his courageous comrades undoubtedly saved the lives of many who otherwise would have perished. He gallantly gave his life for his country."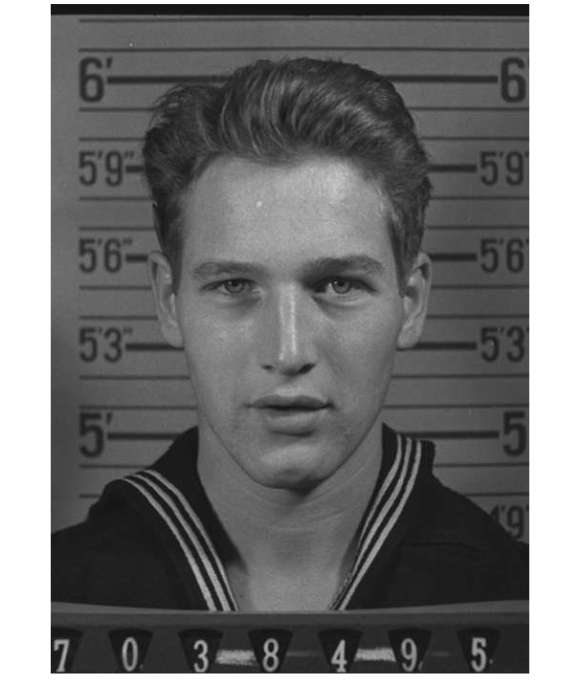 Stars in Service: Famous Entertainers in the US Navy and Coast Guard
Many entertainers and future celebrities answered their country's call and donned US Navy and Coast Guard blues, serving at sea during the war.
LEARN MORE

Medal of Honor Series
Our Nation's highest military award for valor is given for action above and beyond the call of duty. This topic covers the stories of WWII Medal of Honor recipients.
LEARN MORE

Contributor
Kali Martin earned a bachelor's degree in International Studies and German at the University of Miami and a master's degree in Mili...
Learn More