Lieutenant Commander Quinton McHale, The Joker, Jed Clampett. What do these TV names possibly have in common? Long before commanding a Patrol Torpedo boat, wreaking havoc in Gotham City, and discovering "black gold," Ernest Borgnine, Cesar Romero, and Buddy Ebsen all served in either the US Navy or Coast Guard during World War II.
Many famous actors went to war, and most are familiar with the service of men like Jimmy Stewart, Clark Gable, and Henry Fonda. Those we know as celebrities now joined at different points in their careers. Paul Newman joined the navy in 1943, just out of high school. Gene Kelly took a leave of absence from his contract with MGM to join the navy in 1944. Douglas Fairbanks, Jr. had a long list of successful film credits to his name when seeing war clouds on the horizon in April 1941, he was commissioned into the US Naval Reserve. The list is long of those who served in the sea going forces, so here are a few highlights.
John Coltrane
Long before becoming a jazz great, John Coltrane joined the US Naval Reserve on August 6, 1945. Not quite 21, Coltrane wanted to avoid being drafted into the army. After boot camp Coltrane was shipped out to Hawaii, where he performed as a guest with the Melody Masters. The group was a white-only band, so Coltrane could only perform with the group as a guest. Discharged just a year later in August 1946, Coltrane returned to Philadelphia and plunged into what would be a very successful music career.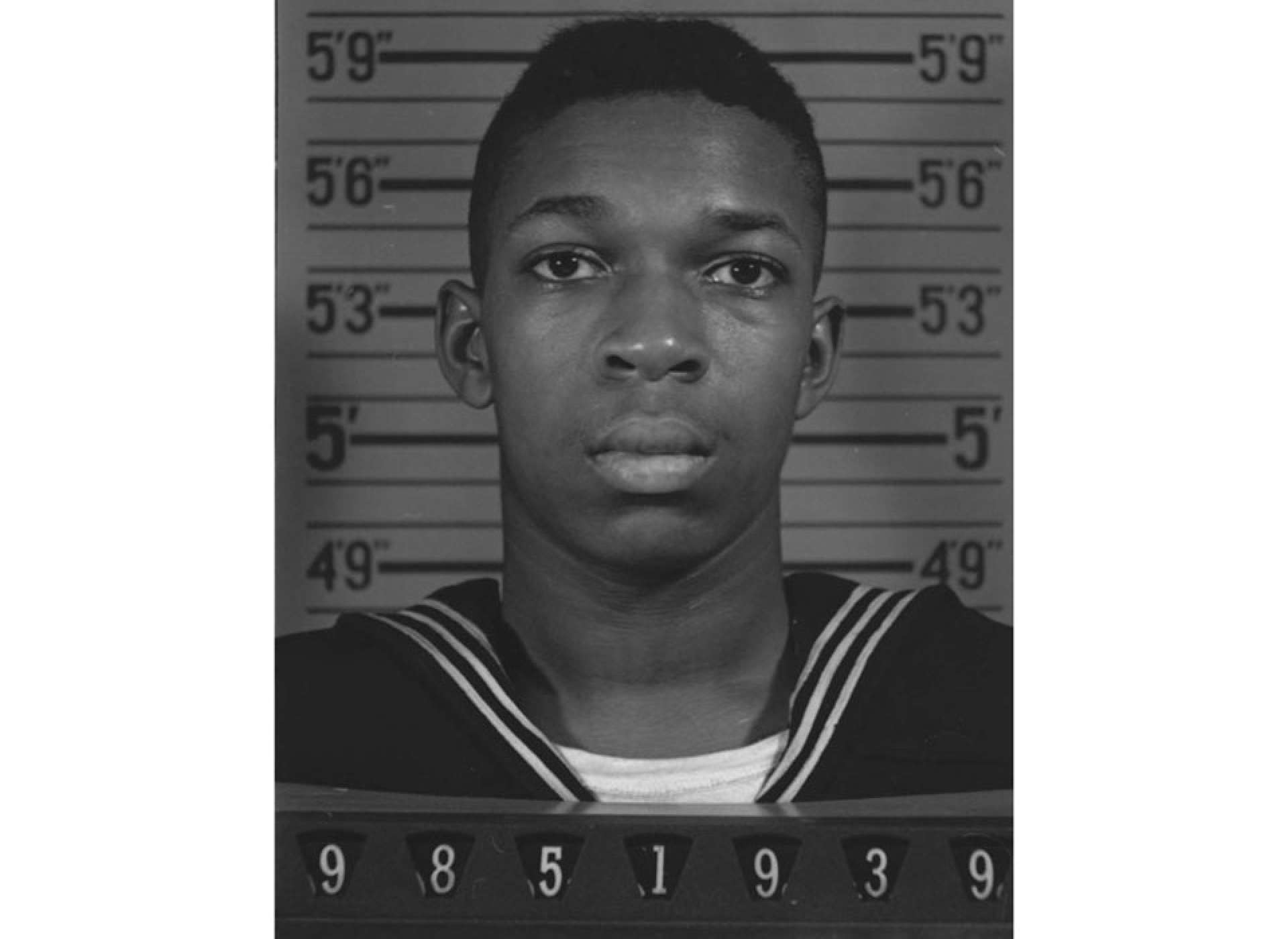 Tony Curtis
Known professionally as Tony Curtis, but born Bernard Schwartz to Hungarian Jewish parents in New York City, Curtis joined the US Navy in 1943. Despite nearly flunking out of high school, Curtis qualified for signal school and became a Signalman Third Class. Inspired by films glorifying submarine service, Curtis applied for sub school. He was accepted, but was assigned to a sub tender, the USS Proteus (AS-19) instead of a submarine. The Proteus was stationed in Guam, where Curtis also worked as part of a relief crew readying the USS Dragonet (SS-293) to return to sea. Through binoculars, the future star watched in Tokyo Bay as the peace treaty was signed aboard the USS Missouri on September 2, 1945. Returning home to New York, Curtis used the GI Bill to attend acting school before moving to California in 1948. Success came quickly, and in 1959, Curtis starred with fellow navy veteran Jack Lemmon in the classic comedy, Some Like it Hot.
Cesar Romero
Cuban American actor and dancer Cesar Romero appeared in various productions on Broadway before moving on to Hollywood. Despite a successful acting career, Romero joined the US Coast Guard in October 1942. Assigned to the transport ship USS Cavalier (APA-37), Romero's was Boatswain's Mate, and he eventually became Chief Boatswain's Mate. Romero was aboard the Cavalier in support of the landings on Saipan in June 1944 and helped unload reinforcements. As part of the crew of the Cavalier, Romero participated in the invasion of Tinian, and saw action in the Lingayen Gulf during the Philippines campaign. On January 30, 1945, the Cavalier was hit by a torpedo from a Japanese submarine. The crew saved the ship, which had to be towed to Pearl Harbor for repairs. Upon his return to the United States, Romero was sent on a series of speaking and bond-selling tours. Everywhere he went he drew massive crowds. Romero returned to Hollywood after the war, playing parts in feature films. He is remembered by many as the colorful nemesis to Adam West's Batman—the Joker.

Ernest Borgnine
Long before he became a beloved actor, Ernest Borgnine, born Ermes Borgnino, joined the navy after graduating from high school in 1935. He was discharged in 1941, but reenlisted after the Japanese attack on Pearl Harbor. Borgnine served until the end of the war aboard USS Sylph (PY-12), a yacht which had been converted for use in anti-submarine warfare. Aboard the Sylph, which operated in the Atlantic, Borgnine rose to the rank of Gunner's Mate First Class. After the war he returned home to Connecticut, where his mother suggested that he try acting. After performing on stage for several years Borgnine broke into film, and in 1955 he won an Academy Award for best actor, beating out James Dean and James Cagney. He starred in classics such as The Wild Bunch and The Dirty Dozen, but for many, Borgnine will always be remembered as Lieutenant Commander McHale, commanding officer of the ragtag crew of PT-73 in the television series McHale's Navy.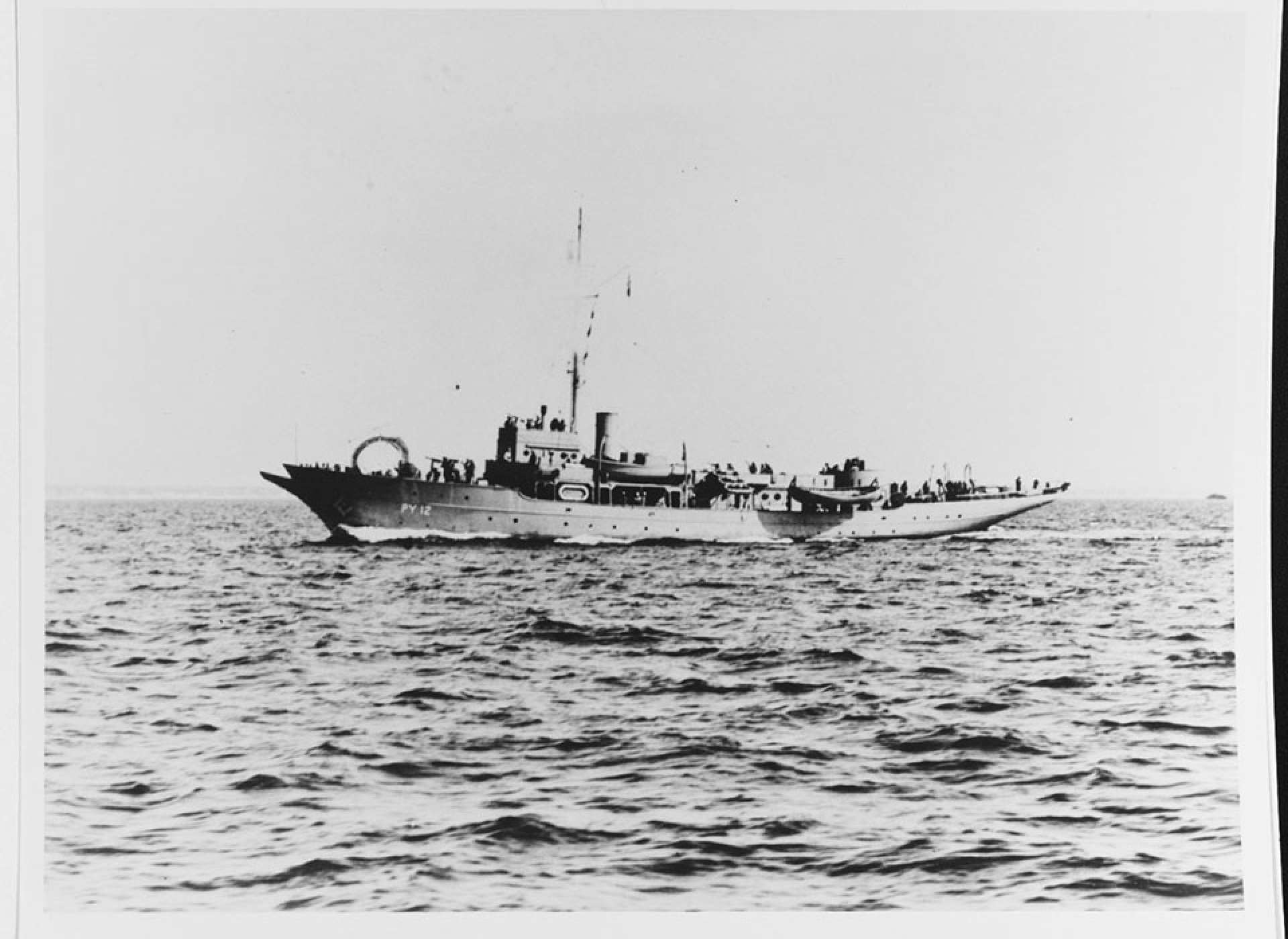 Buddy Ebsen
Born Christian Ebsen, but known professionally as Buddy, Ebsen got his professional start in 1928. Originally from Florida, Ebsen and his sister Vilma performed together as a vaudeville act in in New York City. They moved to Hollywood in the mid-1930s, where they parted ways when Vilma married. Ebsen's musical talents landed him roles in films with stars such as Shirley Temple. Originally cast as the Tin Man in The Wizard of Oz, the aluminum makeup made Ebsen seriously ill and he lost the part. An avid sailor, Ebsen attempted numerous times to obtain a commission in the US Navy before he was successfully commissioned as a Lieutenant (junior grade) in the US Coast Guard. Assigned to the USS Pocatello as the damage control officer, Ebsen greatly improved the crew's morale when he started creating shows, writing material and involving the crew in productions. The shows were a hit, and a huge relief from the monotony of their work as a weather ship in the Pacific Ocean. Ebsen never saw combat and was discharged in 1946. His career slowly picked up, and in 1962 he began his famous role as Jed Clampett in The Beverly Hillbillies.

As the saying goes, "art imitates life," and many actors throughout the decades have portrayed military personnel in films with an uncanny realism. Their experiences serving in the US Armed Forces gave them a first-hand understanding of the quirks of military life, and some of the best portrayals have come from their experiences. Jimmy Stewart experienced flashbacks during the filming of It's a Wonderful Life, some of which made it in the final cut. The realistic portrayal of the 327th Glider Infantry Regiment in Battleground was due to many of the actors having served in parachute regiments. In the John Wayne classic They Were Expendable, the patrol torpedo boat crews were played by actual PT boat sailors on leave after their boats had been sunk in the Mediterranean. Next time you watch a classic war film, just remember, there's likely a veteran onscreen.
For more on celebrities in the military in World War II, listen to the Museum's podcast Service on Celluloid. An actor's military service is often the subject of discussions examining Hollywood's portrayals—good and bad—of the 20th century's most dramatic event.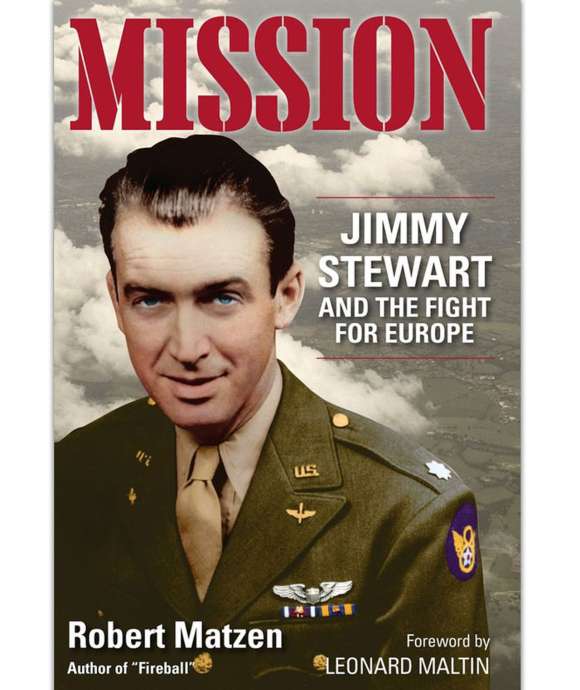 Mission: Jimmy Stewart and the Fight for Europe
For more on the life of Jimmy Stewart, read Mission: Jimmy Stewart and the Fight for Europe. What emerges in Mission is the story of a Jimmy Stewart you never knew until now, a story more fantastic than any he brought to the screen.
BUY BOOK
Museum Store

Contributor
Kali Martin earned a bachelor's degree in International Studies and German at the University of Miami and a master's degree in Mili...
Learn More