Drunk on Genocide: Alcohol and Mass Murder in Nazi Germany
by Edward B Westermann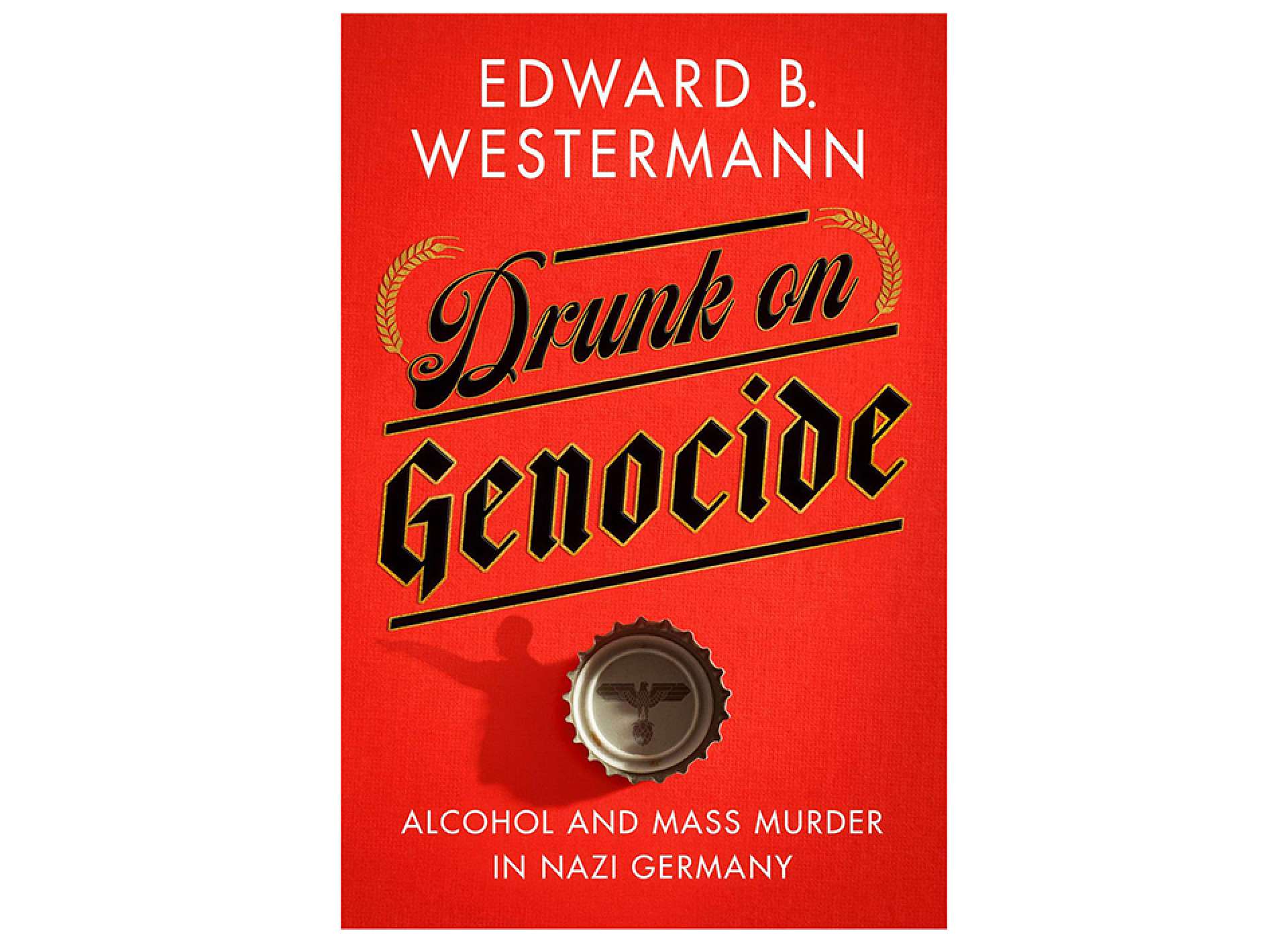 Ed Westermann is a highly prolific scholar and author on the history of Nazi Germany and the Holocaust. His latest, Drunk on Genocide, explores the intersection between alcohol, images of masculinity, and German atrocity on the Eastern Front. He is struck by the number of times that alcohol figures in the mass murder of Jewish victims. The schnapps flowed freely before, during, and after the roundups and shootings, and some of the grisly scenes of sadism and torture carried out by drunken SS-men or German soldiers simply beggar the imagination. Of course, we might say that another kind of intoxication is at work here, with Hitler and the German people alike being drunk on visions of dominance, empire, and racial superiority. 
 
The book is perhaps best read in concert with Norman Ohler's Blitzed: Drugs in the Third Reich. On one level, it's comforting to hear that men have to be in a drunken stupor to commit horrific crimes like the Holocaust. We should also realize, however, that we live in a world in which drugs and alcohol are available everywhere, in the tendency to hate all too common.
Recommendation by Rob Citino, PhD
Samuel Zemurray Stone Senior Historian 
---
Japanese American Incarceration: The Camps and Coerced Labor During World War II
by Stephanie D Hinnershitz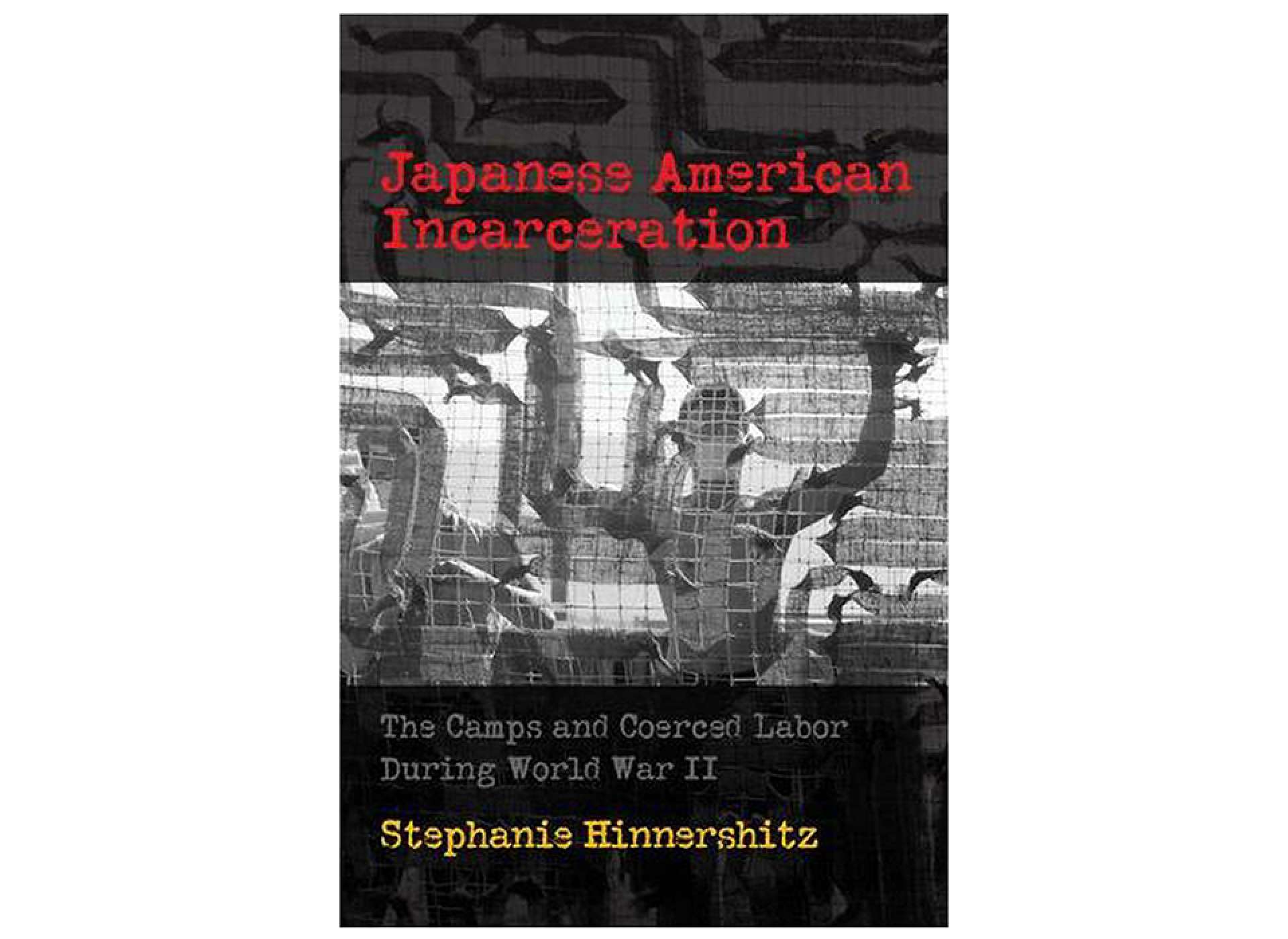 This book by my friend and colleague Stephanie Hinnershitz is simply one of the best and most important books of 2021. Her research yields a number of vital findings, but two stand out here. First, she clarifies that what happened to the roughly 120,000 Japanese Americans impacted by Executive Order 9066 was "incarceration," not "internment"—the traditional, yet quite problematic, term more familiar to us. Second, she demonstrates how the system of relocation and incarceration devised by the American state for Japanese Americans depended on what she calls "coerced labor." Japanese American Incarceration will be the reference point for future discussions of this crucial subject in the history of the United States and World War II.  
Recommendation by Jason Dawsey, PhD
Research Historian
 
---
Revolution: An Intellectual History
by Enzo Traverso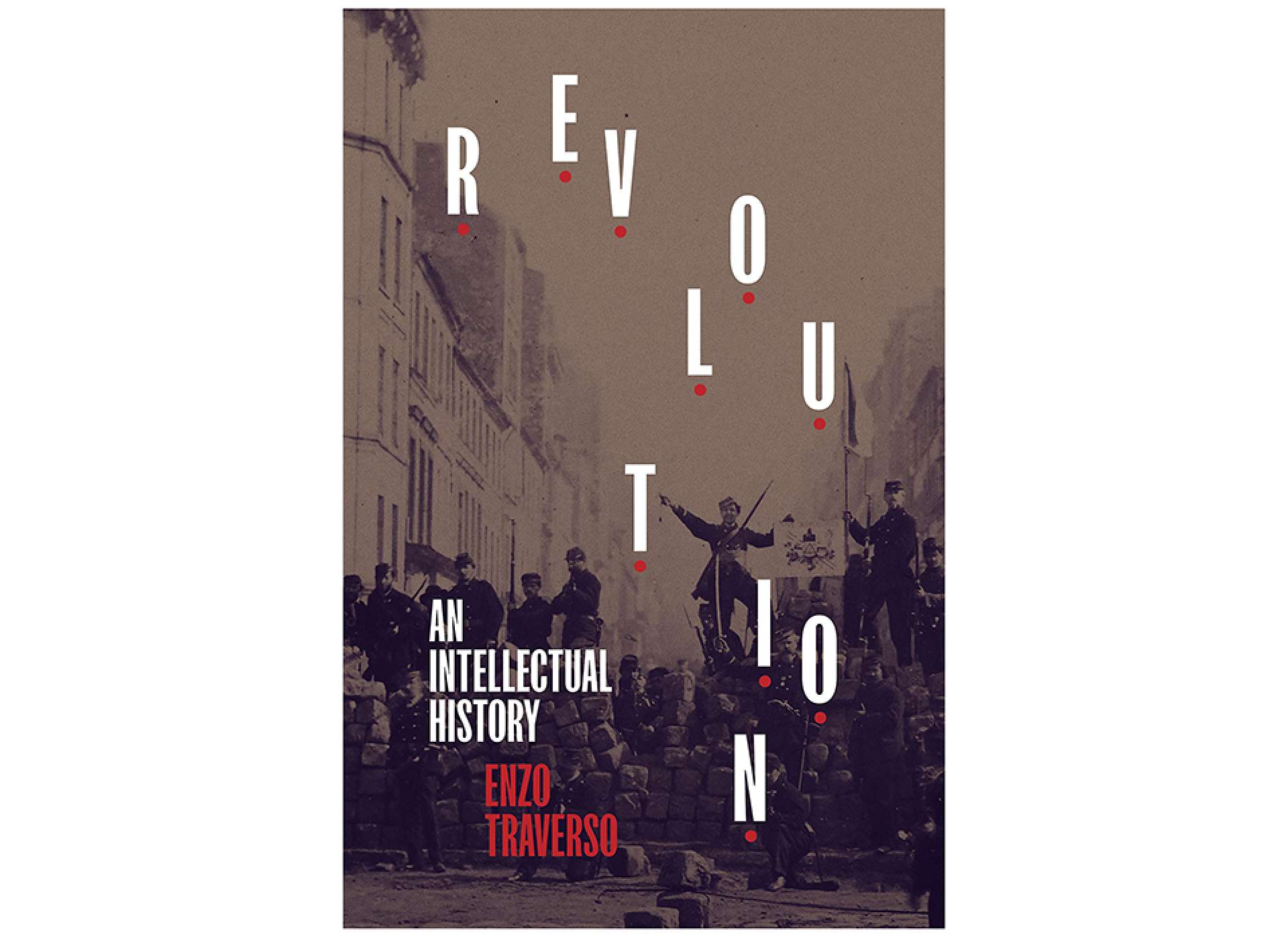 Cornell University intellectual historian Enzo Traverso has produced a remarkable series of studies of modern European politics and social thought. Revolution: An Intellectual History, the most recent addition to this body of work, focuses on "revolution for better or worse" in Europe since the French Revolution (with selective attention to revolutions outside of the European continent). Using Walter Benjamin's notion of "dialectical images," Traverso clearly sympathizes with the emancipatory aspects of modern revolutions (which he distinguishes from rebellions), while not romanticizing them. Richly illustrated, Traverso's book is a demanding, yet quite rewarding exploration of the iconography, experience, and conceptualization of revolution. The book will and should elicit lengthy commentary and debate on a subject that is far from exhausted.  
Recommendation by Jason Dawsey, PhD
Research Historian
---
The Bomber Mafia
by Malcolm Gladwell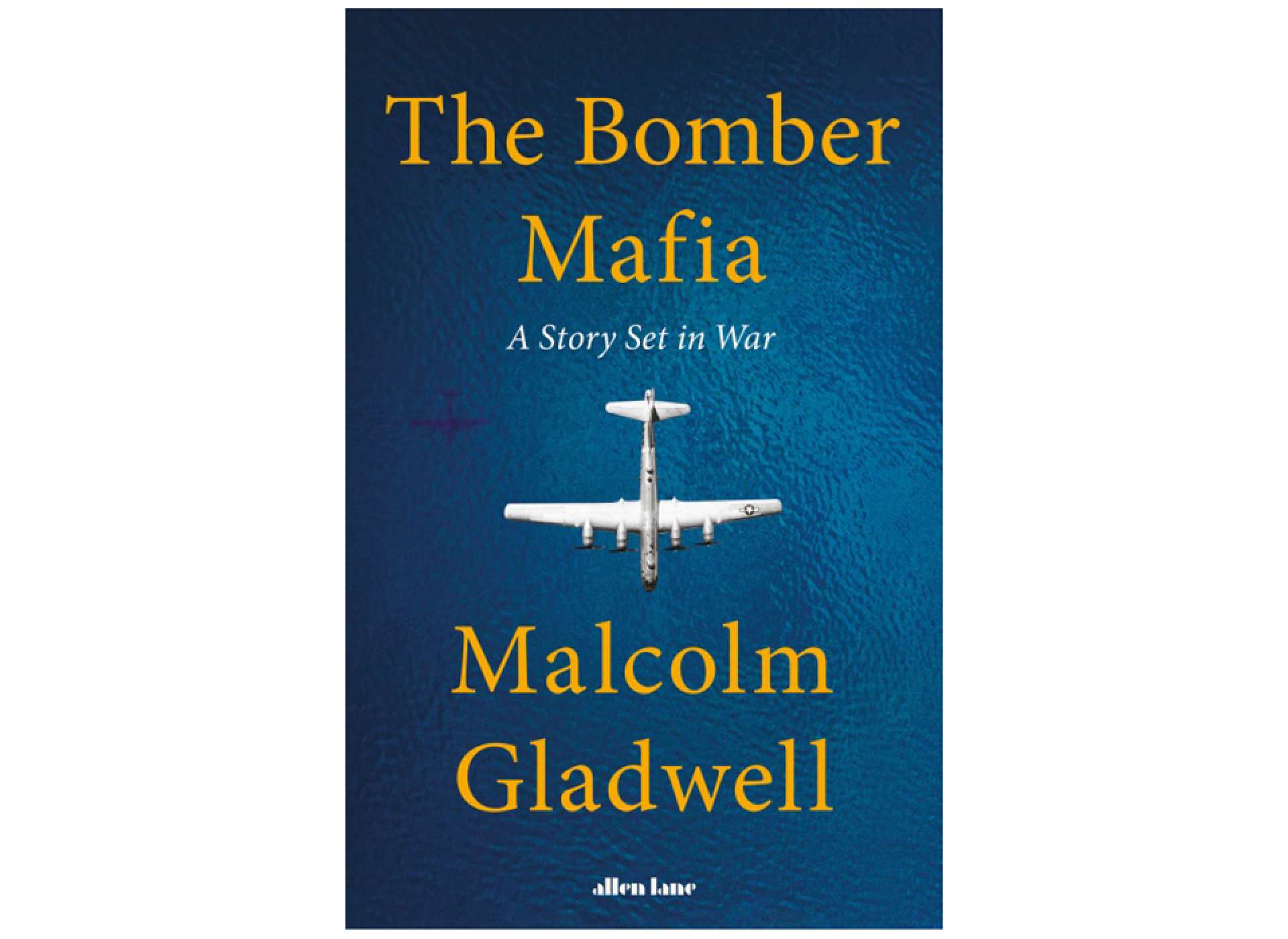 Crafted as part of his Revisionist History podcast, Malcolm Gladwell's The Bomber Mafia provides a deeply provocative exploration into the 1945 fire-bombing of Tokyo. In so doing, Gladwell exposes a broader audience to strategic bombing, wartime decision-making, and the events leading up to the end of World War II that have long been topics of debate among historians. The book is a quick read, but the lengthier quotations are most effective in the podcast. 
Leaders, their ideas, and their character are central to Gladwell's story, as are the moral implications of wartime decisions. In addition to the inventors and chemists that played a role in US efforts to hasten the end of the war, the treatment of General Curtis LeMay and his predecessor Haywood Hansell, central figures in the story, are particularly insightful. Gladwell's insights into the cognitive dissonance of what other American senior leaders, such as Secretary of War Henry Stimson or General Joseph Stilwell, understood LeMay was doing to Japanese cities and civilian populations are particularly perceptive. 
Recommendation by Michael Bell, PhD
Executive Director, Institute for the Study of War and Democracy
 
---
Island Infernos: The US Army's Pacific War Odyssey, 1944
by John C McManus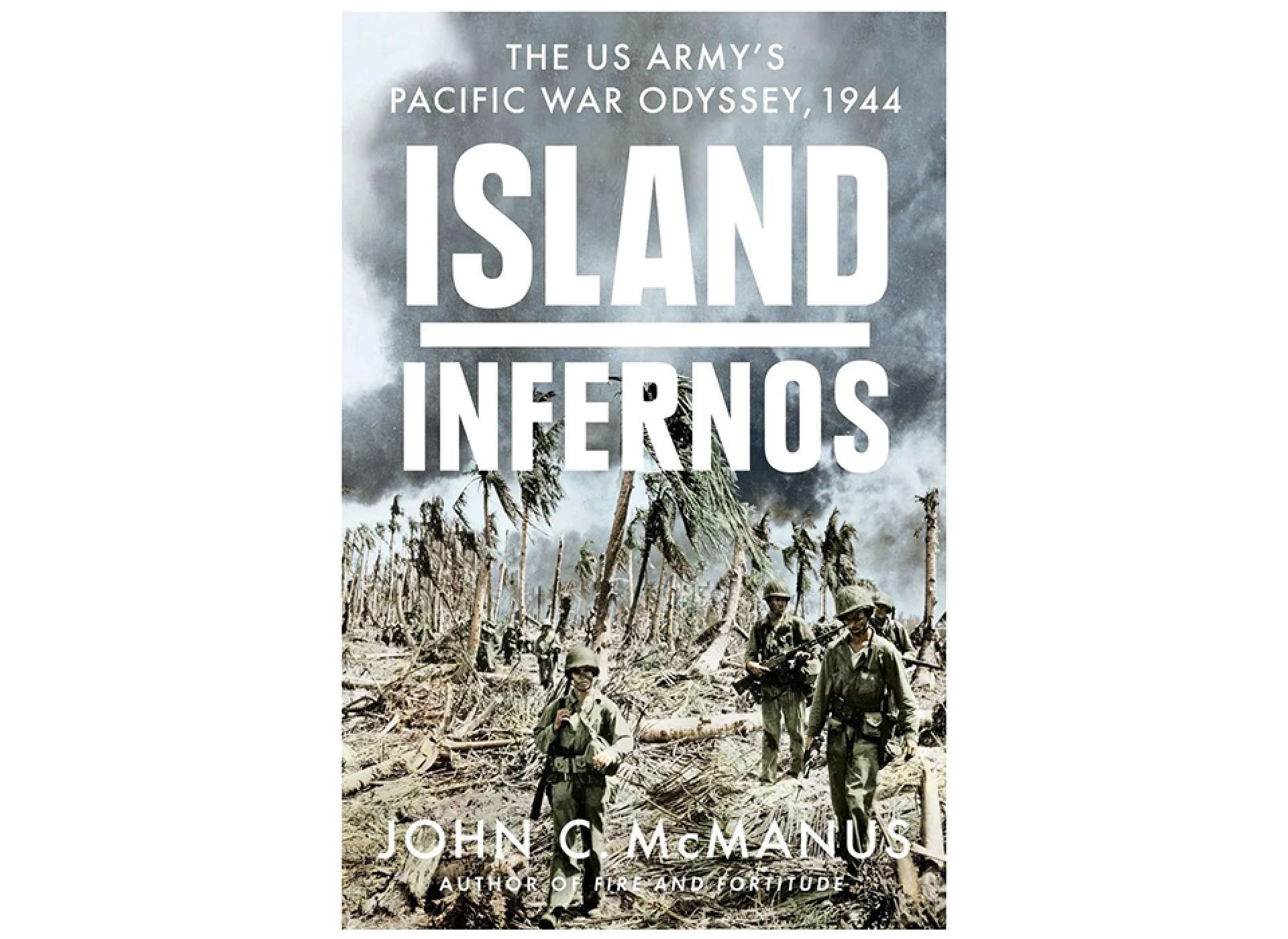 John C. McManus's Island Infernos is the second installment of a trilogy detailing US Army operations in the Pacific in 1944 (the preceding work won the Gilder Lehrman Prize for Military History). Although not the author's main objective, the series acts as something of a historical corrective. Popular memory suggests the Marine Corps stood alone against Japanese forces, fighting their way across numerous remote islands. McManus shows the extent to which the Army also was responsible for the American victory in the Pacific. In 1944, a make-or-break year for Allied forces against Japan, soldiers engaged in intense amphibious operations while support forces managed a massive logistical effort across almost a third of the globe's surface. Any reader interested in a fuller picture of the Pacific War should pick up McManus's two volumes. His attention to detail, archival research, and mastery of the literature is peerless. 
Recommendation by Adam Givens, PhD
DPAA Research Partner Fellow  
---
When France Fell: The Vichy Crisis and the Fate of the Anglo-American Alliance
by Michael S Neiberg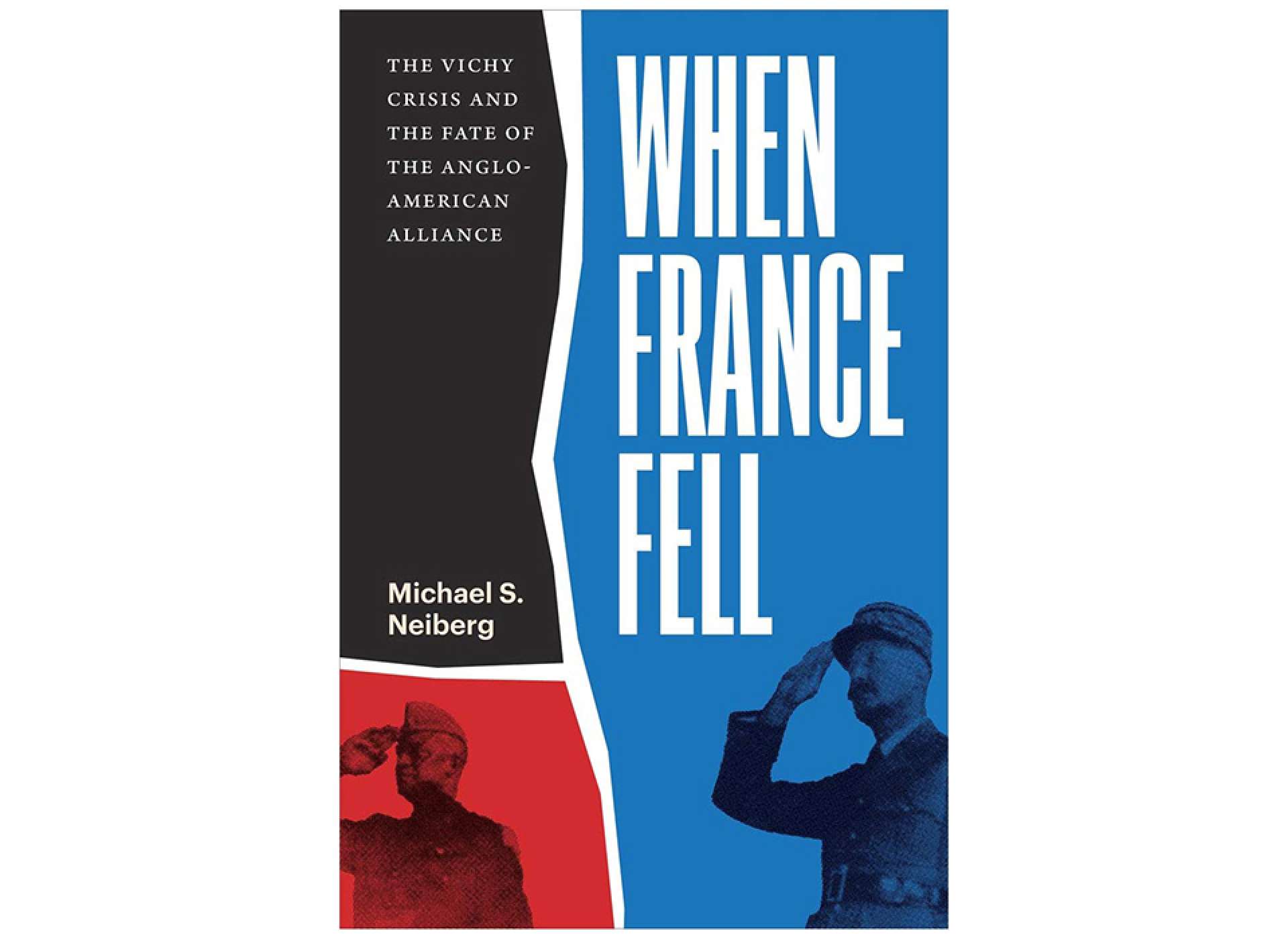 Was America's partnership with Vichy France a necessary evil to stave off further Nazi encroachment in Europe and beyond, or a desperate and panicked diplomatic move undertaken by US policy makers who realized in 1940 how underprepared the nation was for a potential global war with Germany? Approaching the Vichy-American collaboration as "necessary pragmatism" overshadows how dangerous it was for Anglo-American relations, and Michael Neiberg's use of the warped memory of US-Vichy cooperation makes his book a great introduction to the reality of this complex moment in WWII history.
---
The Ravine: A Family, a Photograph, a Holocaust Massacre Revealed
by Wendy Lower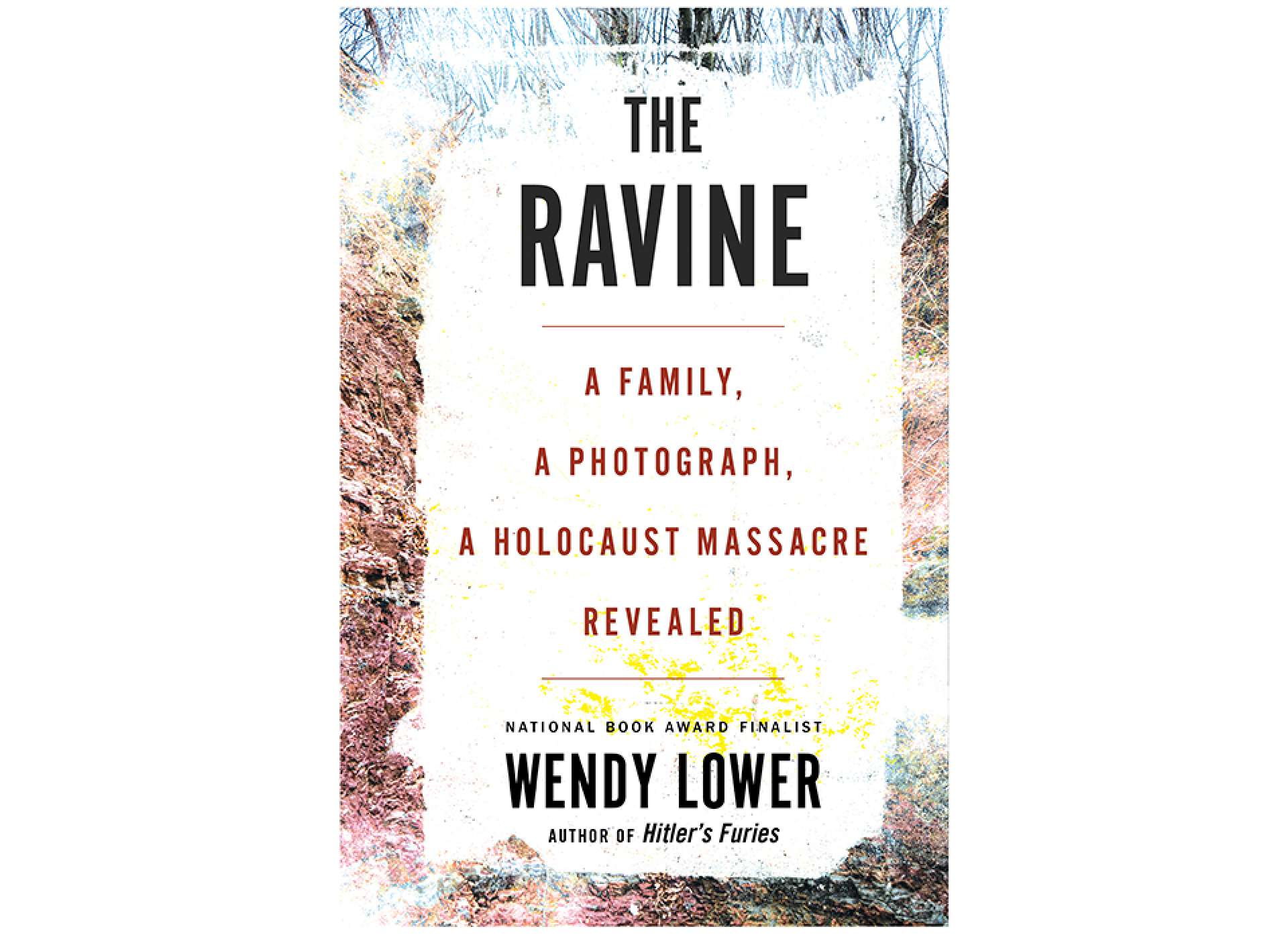 Wendy Lower's book, The Ravine: A Family, a Photograph, a Holocaust Massacre Revealed, investigates the history of the Holocaust as it unfolded in Ukraine in the summer and fall of 1941. By tracing the origins and context surrounding a photograph documenting the murder of a woman and her children in Miropol, Ukraine, Lower unleashes a powerful microhistory of the first phase of the Holocaust, or "the Holocaust by bullets." Her fast-paced and gripping narrative incorporates her own experience in researching the family in the photo, the photographer, the perpetrators, and the killing site. In doing so, she offers important insights on issues surrounding conflicting local memories and the nuances of collaboration. More importantly, Lower successfully argues for the use of photography as vital historical evidence, but cautions that photos should be scrutinized as carefully as any other historical documentation. Readers interested in the Holocaust or the history of photography will find the book a well-written and detailed study that contributes to the historiography of mass murder and genocide during World War II. 
Recommendation by Jennifer Popowycz
Leventhal Research Fellow
---
Divisions: A New History of Racism and Resistance in America's World War II Military
by Thomas A Guglielmo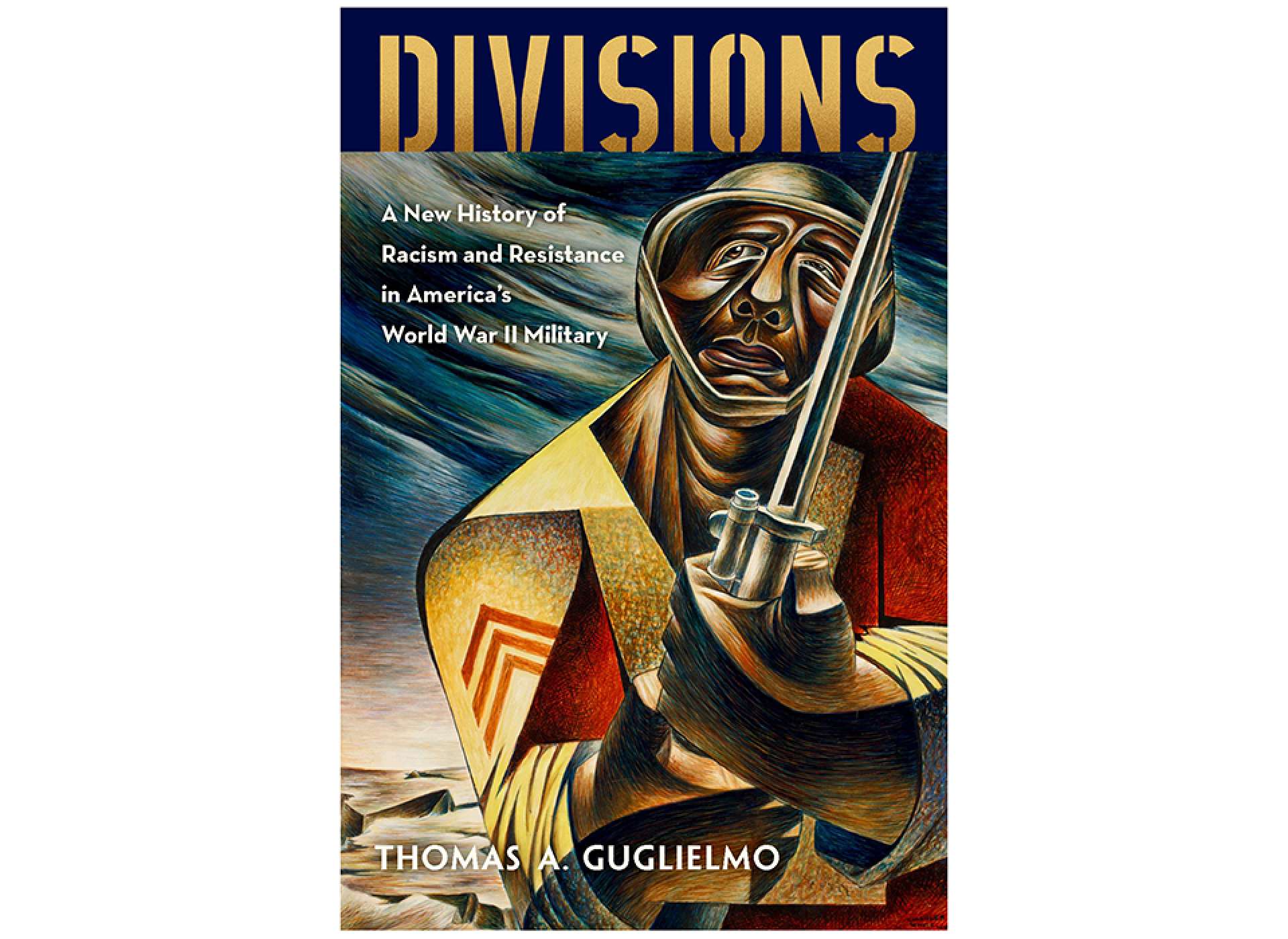 Thomas Guglielmo's book truly is a "new" history of how racism shaped the military experience for many minorities who served during World War II, and he uses one powerful phrase to describe this form of "Jim Crow militarism": white supremacy. But what makes this book such an important read for anyone interested in WWII history is the story of the veterans who challenged this deeply rooted notion that White soldiers were naturally superior to non-White servicemembers and later shaped postwar social movements for equality and justice. 
---
Churchill, Master and Commander: Winston Churchill at War 1895-1945
by Anthony Tucker-Jones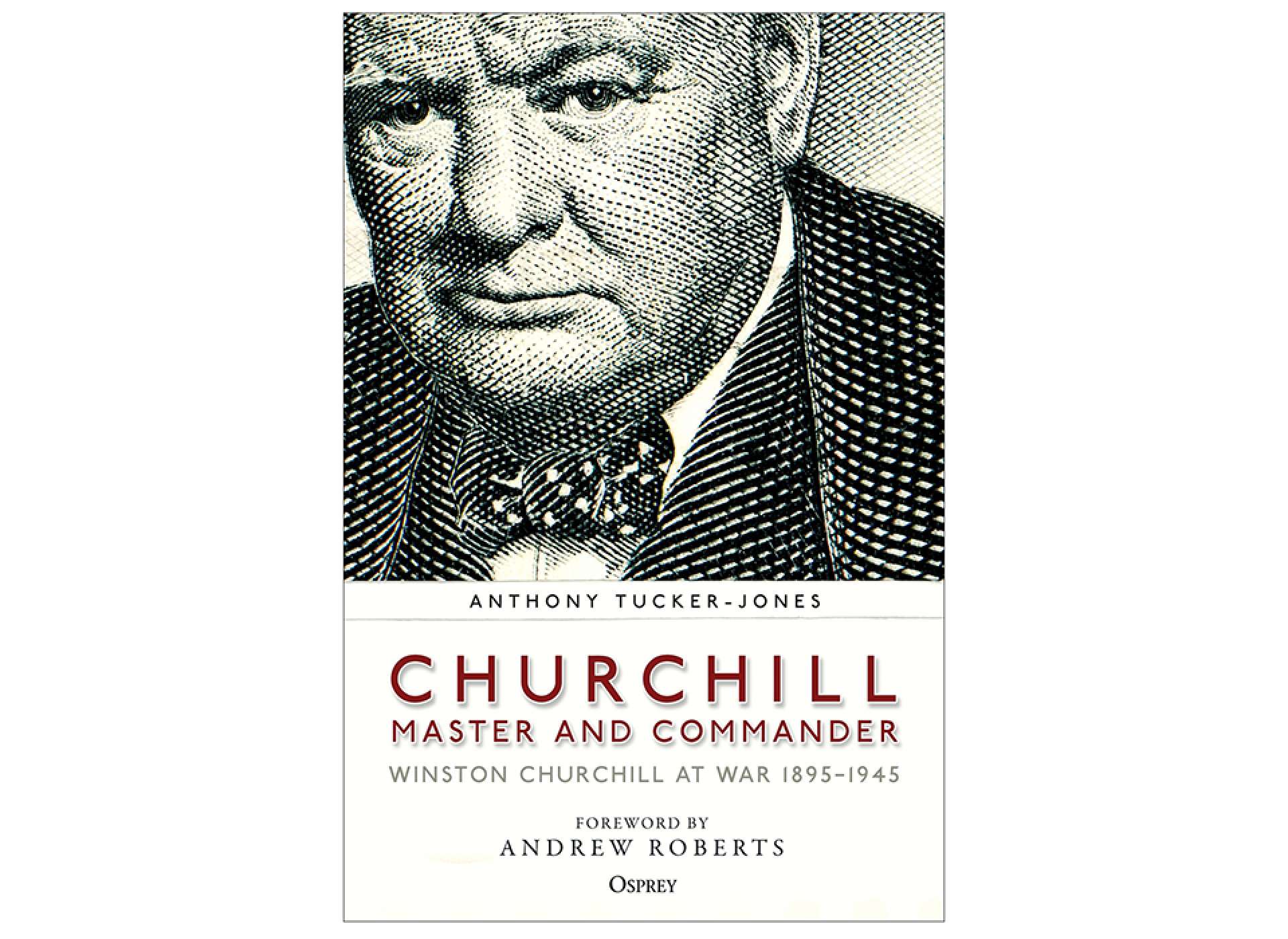 Sir Winston is back, and this time he's more dangerous than ever! While the appearance of a new book on Churchill might give some potential readers pause, given the already bulging library of books on Sir Winston, Master and Commander works due to its razor-sharp focus. This is the story of Churchill as a warrior—fighting in them, writing about them, and eventually helping to direct the greatest one of them all. 
 
While some of the episodes here might be familiar, such as his wartime disagreements with FDR over the Normandy invasion, many others will be revelatory, especially to US readers. Churchill's service with the Malakand Field Force on the North West Frontier of the Indian Raj (1897), the great charge of the 21st Lancers at the battle of Omdurman in the Sudan in 1898 (the "last great cavalry charge in history," as it's often called), the Boer War in South Africa (1899-1902): Winston was in every one of them. In later years, he was a fiery advocate for intervention in Russia after the Bolshevik Revolution, and on multiple occasions he called for an invasion of Ireland to quell disturbances there. As a warrior, Churchill was larger than life, and in Anthony Tucker-Jones, a knowledgeable and erudite military historian, he has found a worthy chronicler.
Recommendation by Rob Citino, PhD
Samuel Zemurray Stone Senior Historian 
---
X Troop: The Secret Jewish Commandos of World War II
by Leah Garrett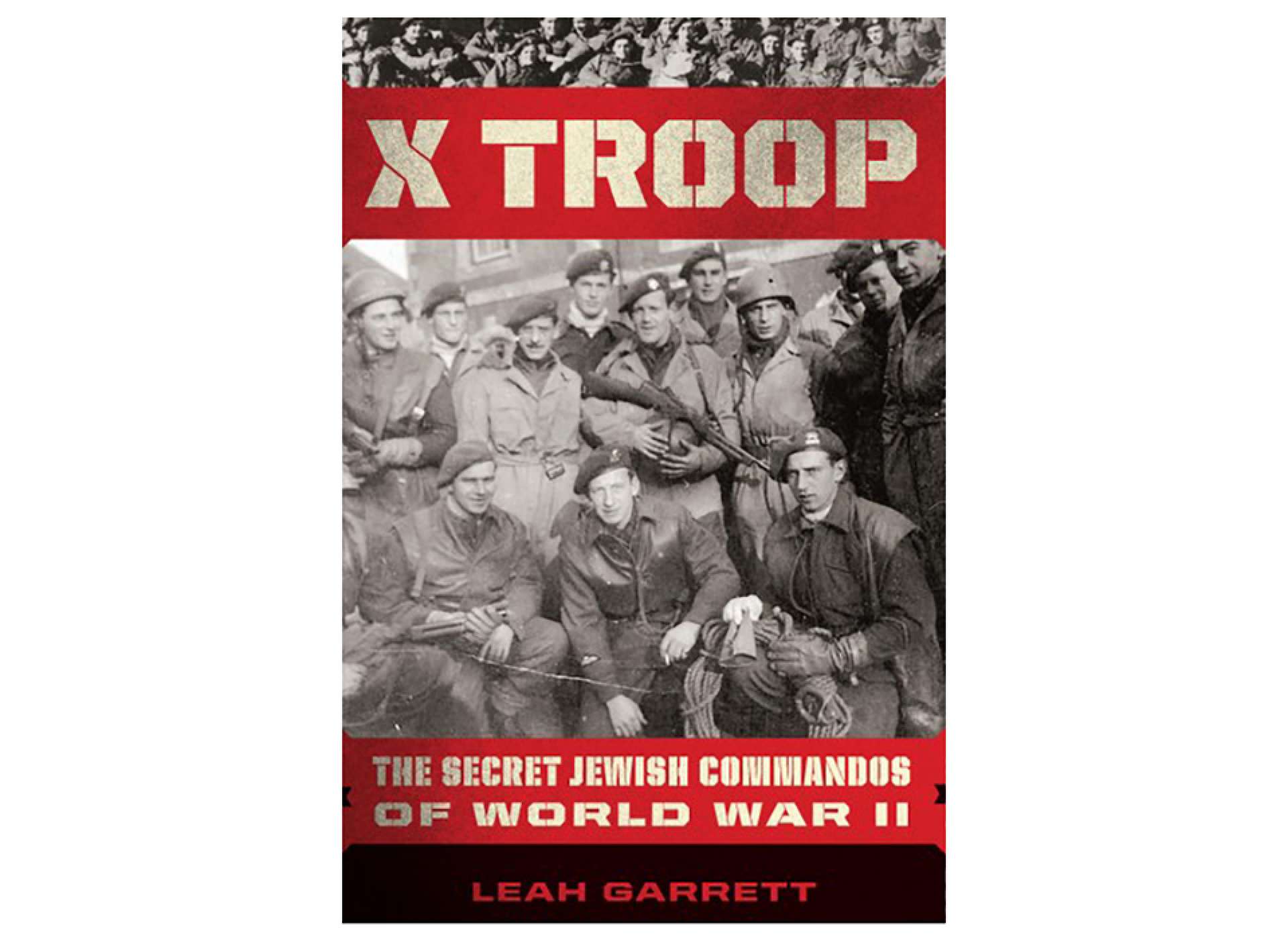 Garrett, a Professor at Hunter College, has penned a unit history of the British No. 10 (Inter-Allied) Commando, 3 Troop—X Troop—and weaved into it the personal stories of the men who comprised it. What the reader is presented with is a beautiful tapestry of human suffering, resilience, and resistance. X Troop, made up of young, Jewish men who escaped Europe as the Nazis rose to power, is a story not often told in the broad library of WWII histories, a story where Jewish people act as their own liberators and strike back at the Third Reich.
 
Garrett's deep research and investigation is mixed with a wonderful writing style, which leads to remarkable storytelling. From their individual escapes, to the unfortunate, but enlightening tales of antisemitism they faced in the UK and other areas, members of X Troop served throughout Europe—from Dieppe to D-Day to the Battle of the Scheldt, and then on to the liberation of their own homelands. 
Recommendation by Jeremy Collins
Director of Conferences and Symposia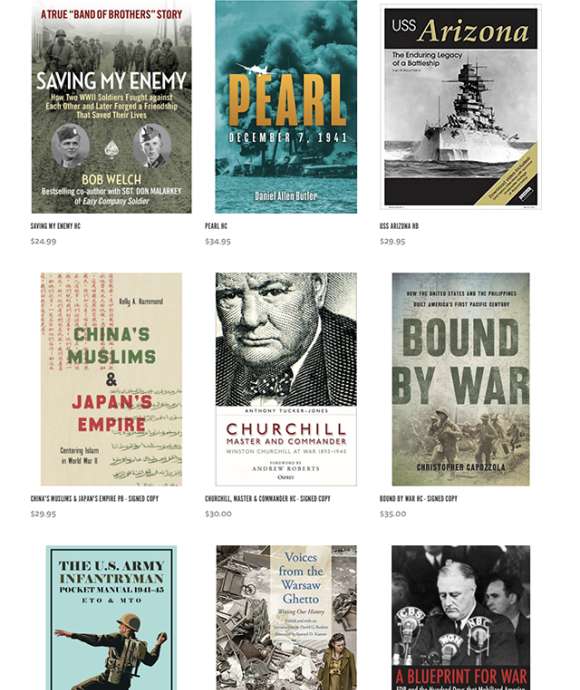 Museum Store
The Museum Store has hundreds of books on World War II, such as bestseller biographies and autographed copies. 
Check out the collection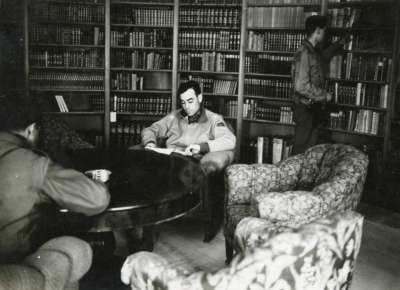 Contributor
Jenny Craig Institute for the Study of War and Democracy is a national center for research, higher education, publications, and public programming.
Learn More