During World War II, soldiers, Marines, and sailors alike would rescue animals they found in bombed-out houses, abandoned towns, docks, and beaches. These pups became companions, mascots, rat catchers, and buddies to their rescuers. They too understood how a dogs friendship could make it all seem a little better. 
One lucky pup to be rescued was Smoky. Smoky was a Yorkshire Terrier that belonged to William Wynne of Ohio. Wynne adopted her while serving with the 5th Air Force in the Pacific theater. Smoky was found in a foxhole and at first was assumed to be a Japanese soldier's dog. But when she did not respond to commands in Japanese or English, Wynne adopted her and began training her to become quite the show dog.
Smoky performed numerous tricks but also flew along on twelve missions, usually riding in a soldier's pack. She survived along with Wynne in the dense jungle on C-rations and Spam. She endured 150 air raids and even a typhoon.
Smoky became a true war dog when she used her diminutive size to run through a culvert under a runway. Engineers were building a crucial airfield in Luzon, in the Philippines. The Signal Corps needed to run telegraph wire through a 70-foot pipe that was eight inches in diameter. Smoky's extensive training and calls from Wynne brought her through the tunnel with the wire attached to her collar.
What would have taken troops three days and caused serious operational delays, was accomplished by Smoky with only a few minutes' work. After the war, Smoky came home with Wynne and continued to perform her tricks. She was featured on television and in magazine articles across the United States.
Mascot became a popular position for many of the puppies rescued along the way. Here are just a few:
This piece was originally produced for National Puppy Day 2020 in the United States.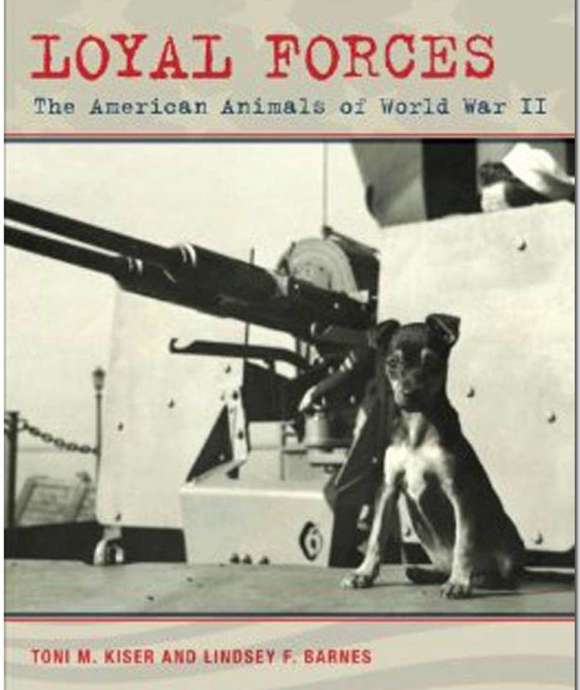 Loyal Forces: The American Animals of World War II
Through 157 photographs from the National World War II Museum collection, Loyal Forces captures the heroism, hard work, and innate skills of innumerable animals that aided the troops as they fought to protect, transport, communicate, and sustain morale.
Buy Book
Museum Store

Contributor
Toni is a graduate of the George Washington University's Masters in Museum Studies Program and the author of Loyal Forces: American Animals in WWII and the co-editor of Museum Registration Methods, 6th Edition.
Learn More