Since its beginning as The National D-Day Museum, the Museum has bestowed this award upon individuals who demonstrate extraordinary dedication to the principles that strengthen America's freedom and democracy. Through their work and philanthropy, American Spirit Medallion recipients exemplify the highest standards of integrity, discipline, and initiative while making unselfish contributions to their community, state, or nation.
AMERICAN SPIRIT MEDALLION 2021 RECIPIENT
CAPTAIN DANIEL K. FORDICE III, USA (RET.)
An avid aviator who served in the US Army and Mississippi National Guard, Dan Fordice has flown vintage WWII aircraft across the world, including the C-47 That's All Brother from the D-Day invasion, and is the founder of two nonprofits that honor veterans and active-duty servicemembers.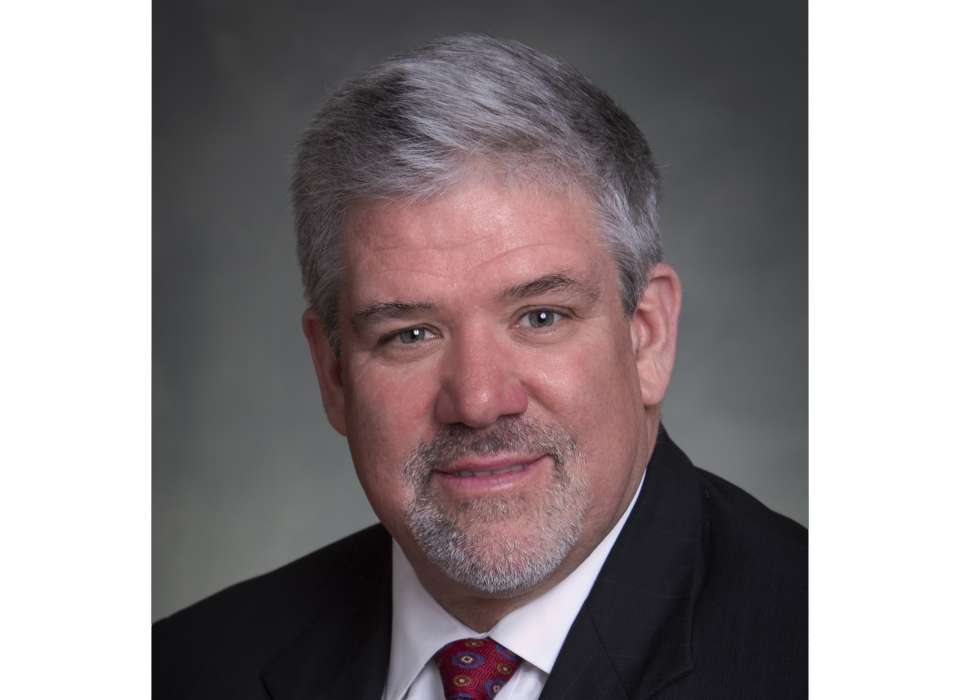 AMERICAN SPIRIT MEDALLION 2021 RECIPIENT
KATHERINE JOHNSON, POSTHUMOUSLY (1918-2020)
Photo Credit: Annie Leibovitz, photographer.
As one of the first African American women to work for NASA as a mathematician, Katherine Johnson provided critical calculations to ensure the success of several historic US space missions from 1953 to 1986, serving as an inspiration to generations of Americans.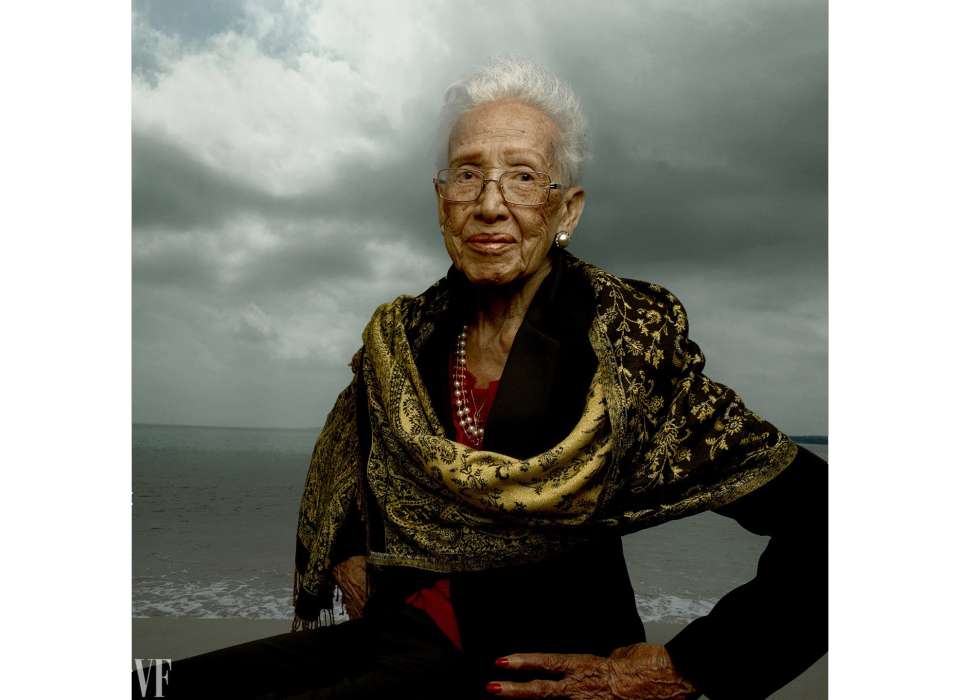 AMERICAN SPIRIT MEDALLION 2021 RECIPIENT
ANNE LEVY
A Holocaust survivor who escaped to America from the Warsaw Ghetto in German-occupied Poland, Anne Levy has served as an educator and activist, confronting Holocaust deniers, standing up to prejudice, and also dedicating her time as a longtime volunteer at The National WWII Museum.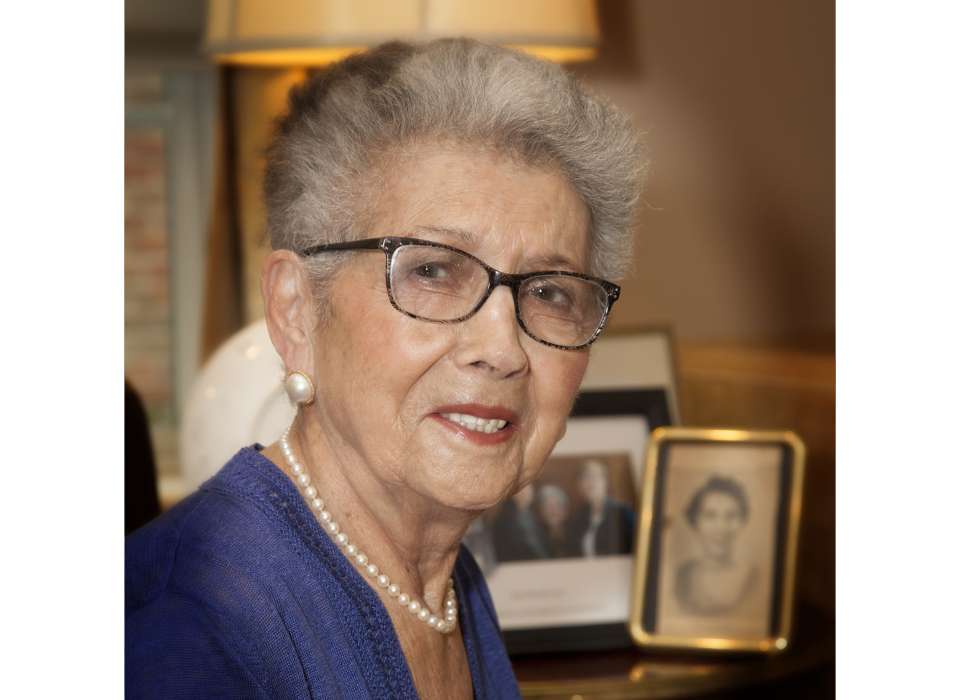 AMERICAN SPIRIT MEDALLION 2021 RECIPIENT
MAJOR GENERAL ANGELA SALINAS, USMC (RET.)
A woman of many firsts, Major General Angela Salinas broke ground as the first Latina promoted to General officer ranks in the US Marine Corps, the first woman to command a Marine Corps Recruit Depot, and now serves as Chief Executive Officer of the Girl Scouts of Southwest Texas.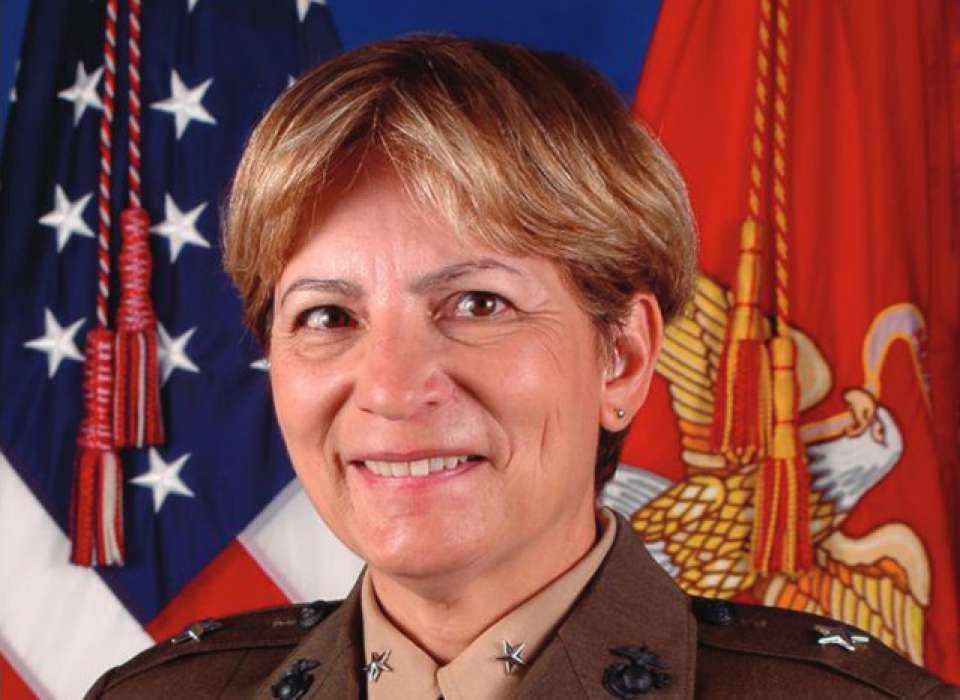 AMERICAN SPIRIT MEDALLION 2019 RECIPIENT
The Honorable Everett Alvarez Jr.
A native of Salinas, California, Everett Alvarez Jr. enlisted in the US Navy after receiving an electrical engineering degree from the University of Santa Clara. His military decorations include the Silver Star, two Legions of Merit, two Bronze Stars, the Distinguished Flying Cross, and two Purple Hearts. He was the first American aviator downed over North Vietnam and was held as a prisoner of war from August 1964 to February 1973. His two books, Chained Eagle and Code of Conduct, describe his experiences in captivity and rebuilding his life after Vietnam, which includes obtaining a law degree after his 1980 retirement from the Navy. Alvarez has served as a senior administrator for the Peace Corps and Department of Veterans Affairs, and founded two Virginia-based consulting services—Conwal Inc. (1987) and Alvarez & Associates (2004). He has served on numerous boards of directors and councils. Among the structures and institutions named for him are a post office, a city park, and a high school.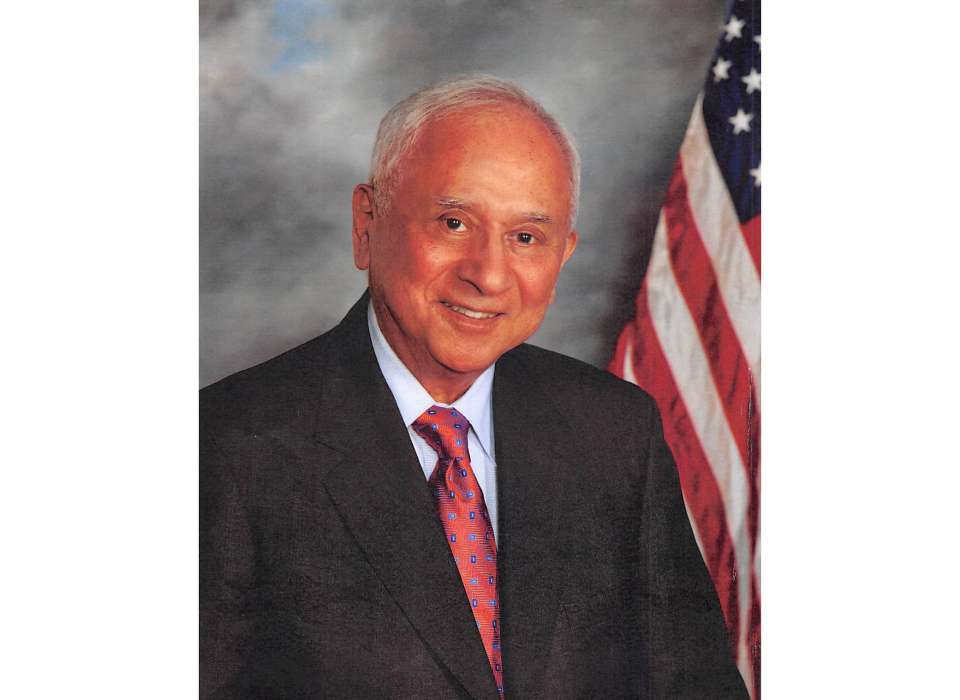 AMERICAN SPIRIT MEDALLION 2019 RECIPIENT
Gayle Benson
Gayle Benson provides leadership for the New Orleans Saints and New Orleans Pelicans as owner, succeeding her husband, Tom Benson, who passed away on March 15, 2018, after serving as the owner of the Saints since 1985 and the Pelicans franchise since 2012. A New Orleans native, Benson is an accomplished business professional and philanthropist with strong ties to the local community who is dedicated to contributing to the growth and enhancement of the Gulf South region.
After marrying in 2004, the Bensons worked together to build championship-level NBA and NFL organizations housed in state-of-the-art facilities at the Ochsner Sports Performance Center, Mercedes-Benz Superdome, and Smoothie King Center, while making a positive impact in the community away from the basketball court and football field.
Community investment and giving back have been hallmarks of the Bensons' ownership of the Pelicans and Saints, a tradition that continues under Mrs. Benson's stewardship as she enriches the New Orleans community through multiple initiatives, including philanthropic work in the health-and-wellness, education, and arts sectors. Additionally, as dedicated corporate citizens, the Saints and Pelicans annually put millions of dollars back into the community through financial support, in-kind donations, and charitable appearances.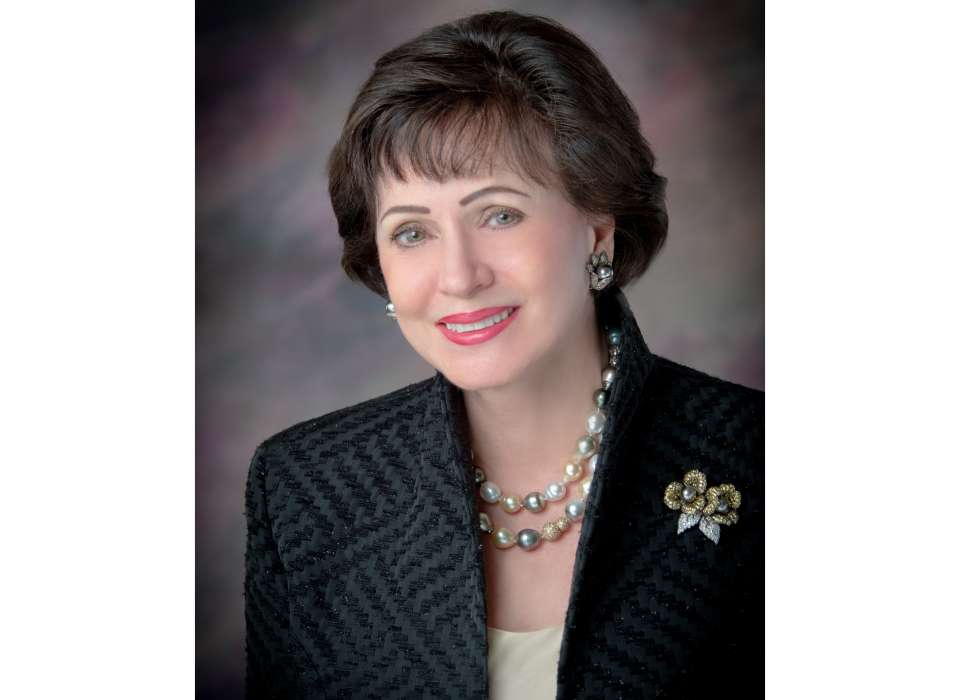 AMERICAN SPIRIT MEDALLION 2019 RECIPIENT
Peggy Noonan
Peggy Noonan is a Pulitzer Prize-winning columnist for The Wall Street Journal, where her weekly column, Declarations, has run since 2000. She is also the author of nine books on American politics, history, and culture, including the best sellers What I Saw at the Revolution and When Character Was King. She is one of 10 historians and writers who contributed essays on the American presidency for the book Character Above All. Noonan was a special assistant and speechwriter for President Ronald Reagan, and worked with him on the stirring speech he delivered in Normandy on the 40th anniversary of D-Day ("These are the boys of Pointe du Hoc …"). In 2010 she was given the Award for Media Excellence by the living recipients of the Congressional Medal of Honor. She has been a fellow at Harvard University's Institute of Politics, and has taught at Yale University. Before entering the Reagan White House, Noonan was a producer and writer at CBS News in New York, and an adjunct professor of Journalism at New York University. She was born in Brooklyn, New York, and grew up there, in Massapequa Park, Long Island, and in Rutherford, New Jersey. She is a graduate of Fairleigh Dickinson University in Rutherford.  She lives in New York City.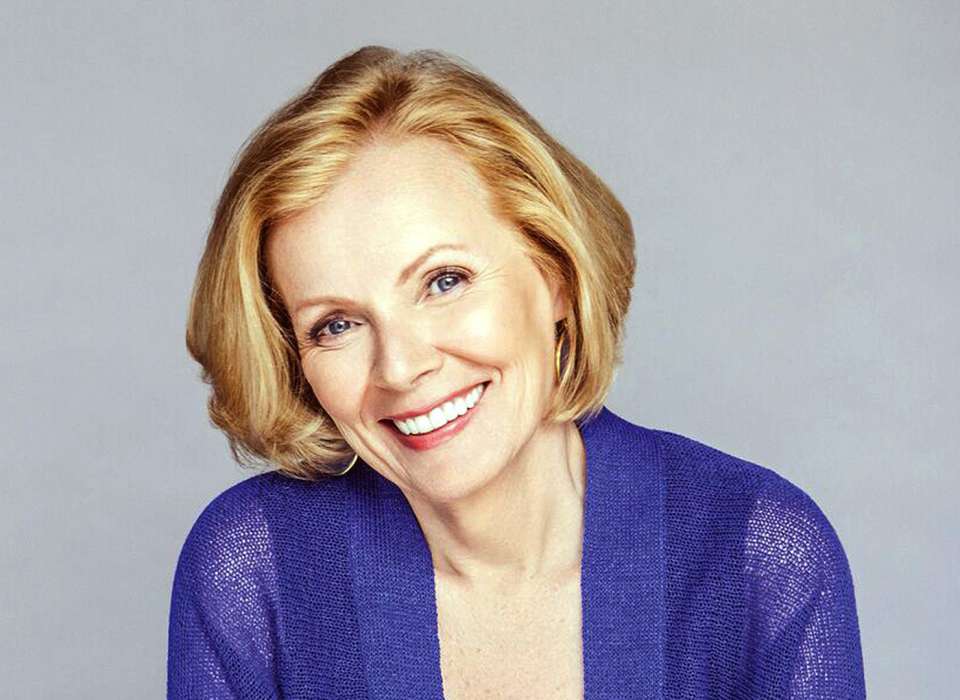 AMERICAN SPIRIT MEDALLION 2019 RECIPIENT
Gerhard L. Weinberg, PhD
Gerhard L. Weinberg, PhD, is an internationally recognized authority on Nazi Germany and the origins and course of World War II. He is Professor Emeritus of History at the University of North Carolina at Chapel Hill and author or editor of numerous books and articles on 20th-century European and world history. He is the 2009 Pritzker Military Museum & Library Literature Award for Lifetime Achievement in Military Writing, and he currently sits on the Museum's Presidential Counselors advisory board.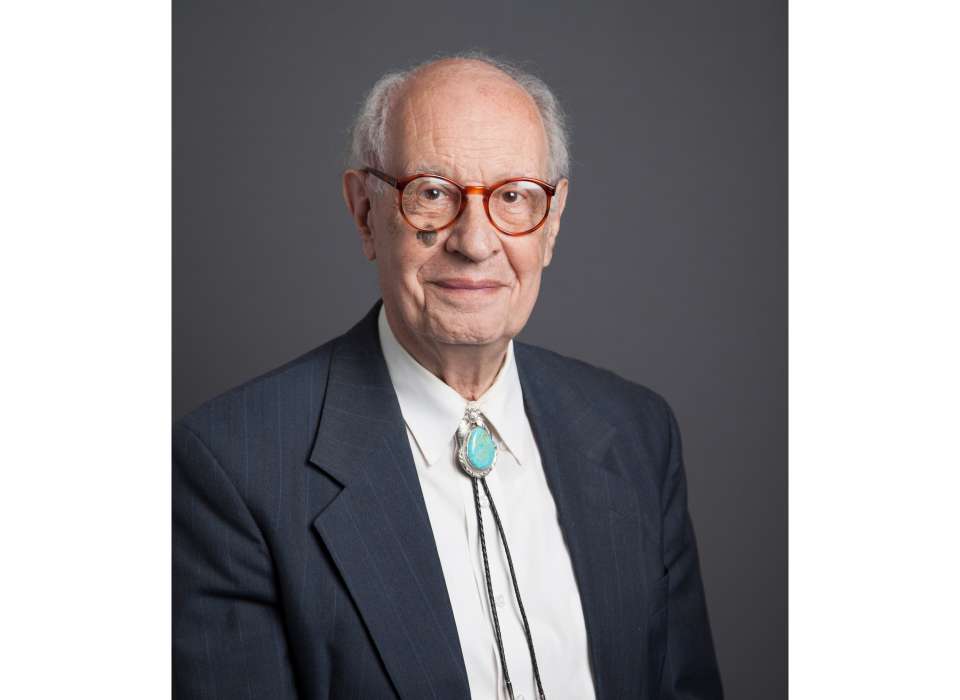 AMERICAN SPIRIT MEDALLION 2018 RECIPIENT
Archie Manning
When people think of Archie Manning, they think football—but Archie's appeal transcends his athletic achievements. People far and wide have been inspired by his warm personality, drive, and sense of humor. Archie is active in a wide variety of charitable and civic causes. His community activities include Louisiana Special Olympics, the New Orleans Area Boy Scout Council, The Salvation Army, United Way Speakers Bureau, Allstate Sugar Bowl Committee, and the Greater New Orleans Sports Foundation. He is also Chairman of the Board of the National Football Foundation. Archie attended the University of Mississippi, where he was an All-American. He was voted Mississippi's Greatest All-Time Athlete in 1992 and was named Mississippi's Most Popular Athlete of the Century. In 1971, Archie was the second player chosen in the NFL draft—the number one draft choice of the New Orleans Saints. While in pro football, he received the Byron "Whizzer" White Humanitarian Award, the Bart Starr Humanitarian Award, and the Spirit of Good Sports Award from the National Sportscasters and Sportswriters Association. Archie recently received one of the highest honors in football, the Gold Medal Award, presented by the National Football Foundation, which has gone to seven Presidents, Admirals and Generals, corporate CEOs, and other distinguished Americans.

AMERICAN SPIRIT MEDALLION 2018 RECIPIENT
Susan Hess
Susan Hess has been an active and dedicated volunteer in the New Orleans community all of her adult life. Along with enjoying a successful professional career in the film and video industry, she's served on or been an officer on the boards of many local organizations, including the University of New Orleans Foundation, the Louisiana Nature and Science Center, the LA/SPCA, the Trust for Public Land, the Jewish Endowment Foundation, the National Urban League, the Girl Scouts of America, Tulane Hillel, the National Council of Jewish Women, and the Longue Vue Foundation.  She also founded the Louisiana Association of Film and Video Professionals, and was appointed by Governor Edwin Edwards to serve on the Louisiana Film Commission.  When The National D-Day Museum was born, Susan became a Board Trustee.  She was also the creator and first chair of the institution's annual Victory Ball. In the aftermath of Hurricane Katrina, Susan became a member of Women of the Storm and One Greater New Orleans with the goal of Rebuilding New Orleans. Some of the honors conferred on Susan include the UNO Chancellor's Medallion for Distinguished Service and the UNO Alumnus of the Year Award. She received the Weiss Award from the National Conference for Community and Justice. She was also selected as a Role Model by the Young Leadership Council, as a YWCA Role Model, and as a recipient of the Prix d'Elegance Award. In 2014, Susan was recognized by New Orleans Magazine as one of its Female Achievers. Most recently, she served as President of the Board of City Park, and worked hard to make the park—which had been devastated by Hurricane Katrina—into a world-class New Orleans icon.

AMERICAN SPIRIT MEDALLION 2018 RECIPIENT
Adair Margo
Adair Margo is the First Lady of El Paso, Texas, and a third-generation El Pasoan. She attended Vanderbilt University, where she earned a degree in art history, studying the Italian Renaissance abroad in Florence, Italy, with Syracuse University her junior year. Upon completing her master's in art history from New Mexico State University, she opened Adair Margo Gallery in El Paso, which exhibited over 400 artists from 12 countries between 1985 and 2010. She became especially devoted to fellow El Pasoan, Tom Lea, recording and co-editing Tom Lea: An Oral History, which won the Border Regional Library Association Award, and founding the Tom Lea Institute in 2009. She co-authored Tom Lea, LIFE Magazine, and World War II with scholar Melissa Renn, PhD, and has contributed to four other books on Tom Lea and Southwestern borderlands illustrator, José Cisneros. Adair served as Chairman of the President's Committee on the Arts and the Humanities during the two-term presidency of George W. Bush and was appointed by Secretary of State Colin Powell to the US National Commission for UNESCO. She received the Presidential Citizens Medal in 2008 from President Bush, who cited her "strengthening of international relationships from Mexico to China," and the Aguila Azteca, the highest recognition given by the Mexican government to a non-citizen, in 2007. Adair is married to Dee Margo, Mayor of El Paso, and has two grown sons.

AMERICAN SPIRIT MEDALLION 2017 RECIPIENT
James L. Barksdale
James L. Barksdale is chairman of the board and president of Barksdale Management Corp., a private company that manages his investments and philanthropic activities. The Barksdale Foundation established the Barksdale Honors College at the University of Mississippi in 1997. In January 2000, the foundation granted $100 million to the state of Mississippi for creation of The Barksdale Reading Institute to help Mississippi children improve their reading skills. Among his many other philanthropic ventures, Barksdale has also served in various government roles, including chairman of the Governor's Commission on the Recovery, Rebuilding, and Renewal of Mississippi, and member of the President's Foreign Intelligence Advisory Board under President George W. Bush.

AMERICAN SPIRIT MEDALLION 2017 RECIPIENT
CAPTAIN JAMES A. LOVELL JR.
In June 1952, Captain James A. Lovell graduated from the US Naval Academy and was designated a naval aviator. In 1958, he entered the Navy Test Pilot School at Patuxent River, Maryland. Upon graduation was assigned project manager for the F4H fighter-jet test program. In October 1962, Lovell was selected as a NASA astronaut. During the next 11 years, he made four space flights: Gemini 7, Gemini 12, Apollo 8, and Apollo 13. Lovell was the navigator on the historic Apollo 8 mission—man's first flight to the moon. On Apollo 13, 200,000 miles from Earth, an explosion on the spacecraft forced him and his crew to successfully bring home a crippled spacecraft. In 1994, Lovell and Jeff Kluger wrote Lost Moon, the story of the Apollo 13 mission. In 1995, the film Apollo 13 was released. Over the years, Lovell has been the recipient of many medals, awards, and honors, and has served on numerous civic and charitable boards. In January 1967, President Lyndon Johnson appointed Lovell as consultant to the President's Council on Physical Fitness and Sports. Lovell served as council chairman under four presidents until retiring in 1978.Currently, he is an active board member on the Astronaut Scholarship Foundation, the Adler Planetarium, and the National Museum of the American Sailor Foundation.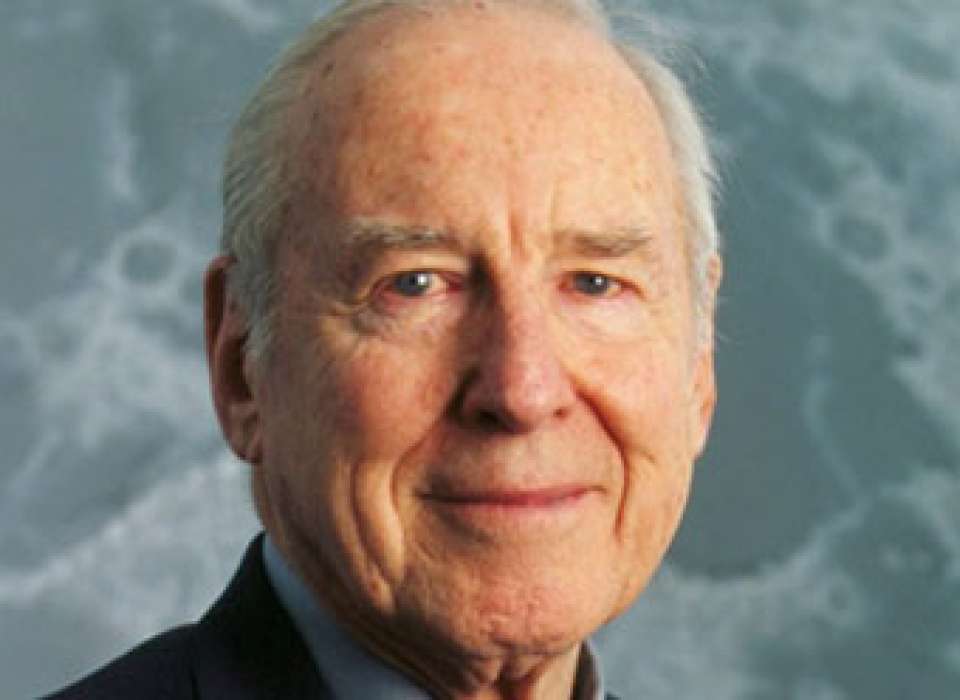 AMERICAN SPIRIT MEDALLION 2017 RECIPIENT
Phyllis M. Taylor
Phyllis M. Taylor is chair of Endeavor Enterprises LLC, a management company to oversee the various Taylor operations. She is also chair and CEO of Taylor Energy Company since the death of her husband, Patrick F. Taylor, in November 2004. A graduate of Tulane University Law School, Taylor served as law clerk for the Supreme Court of Louisiana and Orleans Parish Civil District Court. Her career in the oil industry began in 1972, when she became in-house counsel for John W. Mecom Sr. Honored for her activism and philanthropy, Taylor serves on numerous civic and charitable boards and has led many community initiatives.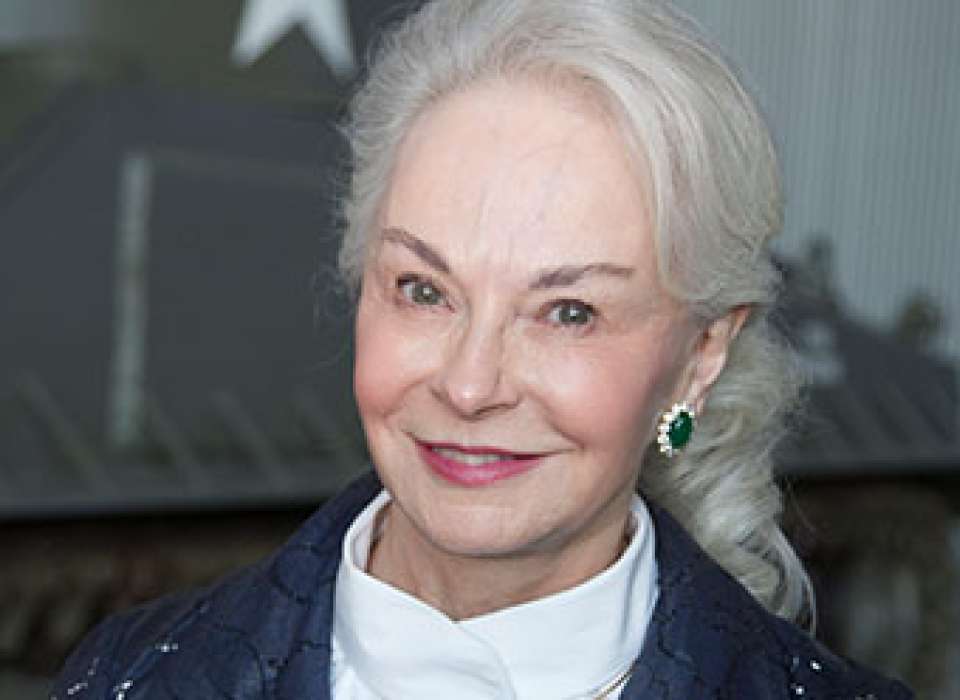 Vice Admiral Thad W. Allen
Vernon Baker
Senator Howard H. Baker Jr.
Van T. Barfoot
Tom Brokaw
President George H.W. Bush
Senator Robert "Bob" Dole
Rear Admiral Robert F. Duncan
Colonel Terry Ebbert
John Finn
Dr. Norman C. Francis
Maurice "Hank" Greenberg
Tom Hanks
Lieutenant General Russel L. Honoré
Arthur J. Jackson
Peter Kalikow
Henry A. Kissinger
Bonnie McElveen-Hunter
Charles P. Murray Jr.
General Colin L. Powell
Secretary of State George Shultz
Gary Sinise
John Whitehead
Governor William Winter
WWII Veterans Serving in Congress in 2004:
Senator Daniel K. Akaka (D-HI) (Army)
Representative Cass Ballenger (R-NC) (Navy)
Representative John D. Dingell (D-MI) (Army)
Representative Ralph M. Hall (D-TX) (Navy)
Senator Ernest F. Hollings (D-SC) (Army)
Representative Amory F. Houghton (R-NY) (Marines)
Representative Henry J. Hyde (R-IL) (Navy)
Senator Daniel K. Inouye (D-HI) (Army)
Representative Tom Lantos (D-CA) (Holocaust Survivor)
Senator Frank R. Lautenberg (D-NJ) (Army)
Representative Ralph Regula (R-OH) (Navy)
Senator Ted Stevens (R-AK) (Air Force)
Senator John Warner (R-VA) (Navy, Marines)