The National WWII Museum President & CEO awards the Silver Service Medallion to veterans, and those with a direct connection to World War II, who have served our country with distinction and continue to lead by example.
SILVER SERVICE MEDALLION 2021 RECIPIENT
MAJOR JOHN H. "LUCKY" LUCKADOO, USAF (RET.)
Assigned to the 100th Bomb Group, the "Bloody Hundredth," Major John Luckadoo served as a B-17 bomb pilot and Squadron Operations Officer with the Eighth Air Force. Today, the French Legion of Honor recipient continues to share his WWII experiences as he works to establish a national holiday for Home Front heroes.

SILVER SERVICE MEDALLION 2021 RECIPIENT
LIEUTENANT ROSE BAYUK, USANC (RET.), POSTHUMOUSLY (1915-2021)
While serving with the Army Nurse Corps from 1942 to 1946, Lieutenant Rose Bayuk cared for soldiers on numerous transatlantic voyages aboard the hospital ship USAHS Thistle. After the war, she continued to advance her nursing career in Minnesota and, upon retirement, volunteered as an American Red Cross nurse.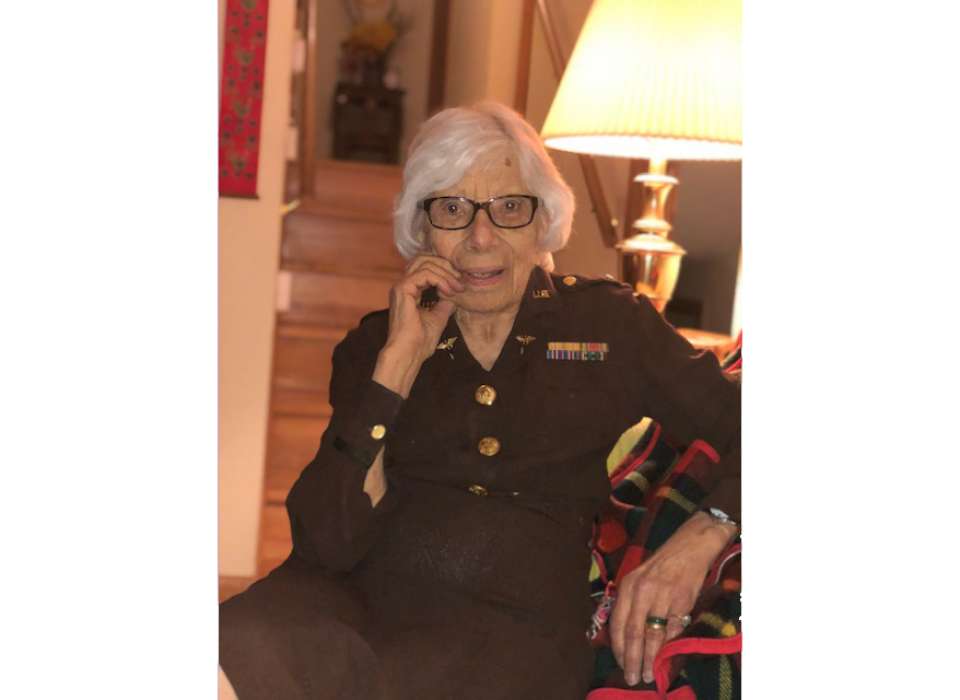 SILVER SERVICE MEDALLION 2021 RECIPIENT
WO1 JOHNNIE A. JONES, SR., USA (RET.)
Recipient of the French Legion of Honor Award, Warrant Officer Johnnie Jones Sr. served with the 494th Quartermaster Port Battalion, landing on Omaha Beach as part of the third wave on D-Day, before returning to Louisiana, where he earned a law degree and had a distinguished six-decade career as a civil rights attorney.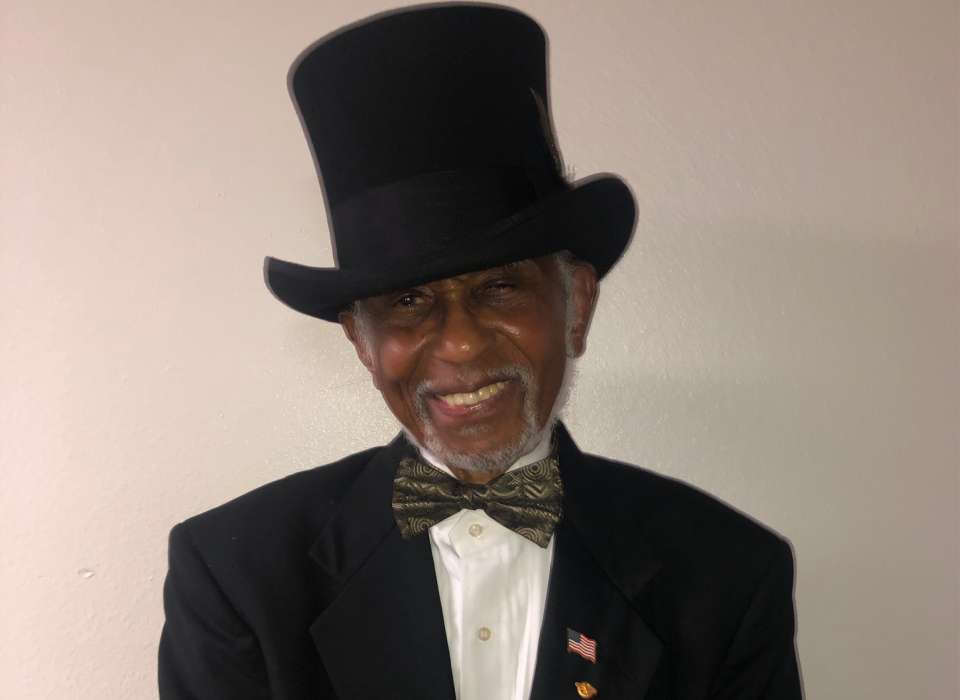 SILVER SERVICE MEDALLION 2019 RECIPIENT
Marthe Cohn
Marthe Cohn, age 98, became a member of the intelligence service of the French First Army during World War II and was able to retrieve inside information about Nazi troop movements by slipping behind enemy lines. Before Cohn became a spy, she was a devoutly religious 19-year-old French Jewish girl living just across the German border. Her family sheltered Jews fleeing the Nazis, including Jewish children sent away by their terrified parents. 
Her life took an extraordinary turn when the Nazis invaded France in 1939. After graduating from nursing school she joined the French Resistance and—because of her perfect German accent and Aryan appearance—was recruited to be a spy. Carrying forged identification papers, she infiltrated German territory in the guise of a German nurse desperately searching for a fictional fiancé (her real-life fiancé had been executed by the Nazis).
Throughout the following year, she mingled freely with Nazi troops, on many occasions caring for injured Nazi soldiers to maintain her cover. She gathered invaluable information on troop positions which she secretly relayed to Allied commanders. Her intelligence gathering was instrumental in allowing the Allies to break through the Siegfried Line and enter German territory in 1945, leading to the end of the war. At age 80, Cohn was awarded France's highest military honor—the French Legion of Honor—for her work to help defeat the Nazi empire.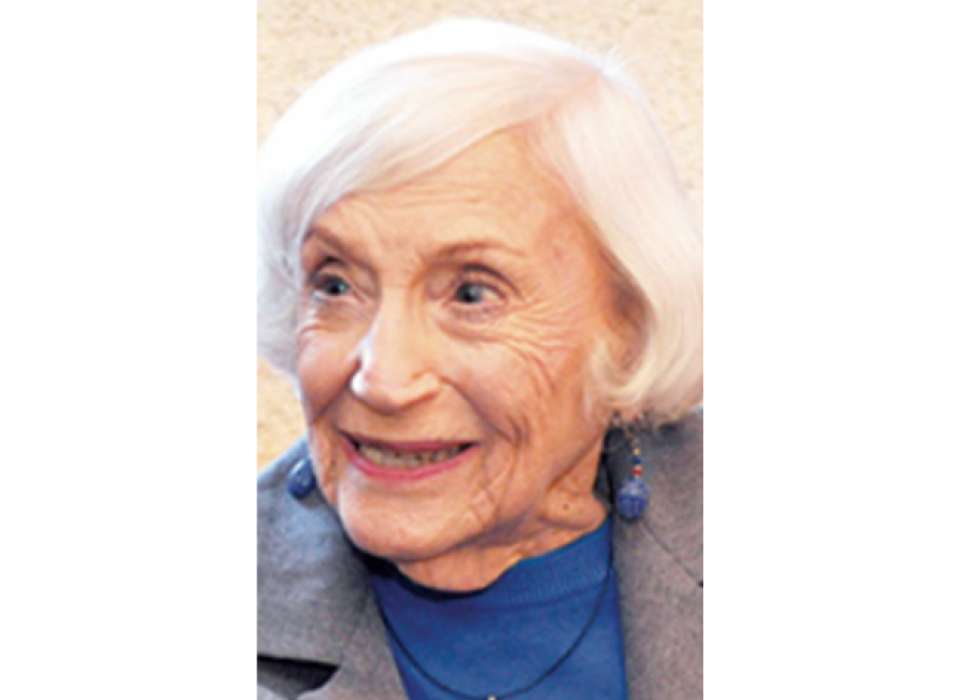 SILVER SERVICE MEDALLION 2019 RECIPIENT
Colonel Charles E. McGee, USAF (Ret.)
Charles E. McGee received his silver wings as a single-engine pilot in the US Army Air Corps and was commissioned second lieutenant on June 30, 1943. He graduated from Tuskegee Army Air Field in Class 43-F. 
McGee remained on active duty for 30 years. He became a command pilot and accumulated over 6,300 total hours. He flew fighter aircraft combat tours in three major military conflicts—136 missions with the 302nd Fighter Squadron in Italy during World War II, 100 missions with the 67th Fighter Bomber Squadron in the Korean War, and 173 missions while commanding the 16th Tactical Reconnaissance Squadron in the Vietnam War. 
He has been decorated with many awards including the Legion of Merit with Oak Leaf Cluster, Distinguished Flying Cross with two Oak Leaf Clusters, Bronze Star, Air Medal with 25 Oak Leaf Clusters, Army and Air Force Commendation Medals, Presidential Unit Citation, Korean Presidential Unit Citation, several campaign and service ribbons, and the Hellenic Republic WWII Commemorative Medal.
McGee earned a bachelor's degree in Business Administration and worked in real estate and management activities before retiring as manager of the Charles B. Wheeler Downtown Airport in Kansas City, Missouri. 
With his late wife, Frances E. Nelson of Champaign, Illinois, McGee raised three children, and now resides in Bethesda, Maryland. He is a grandfather of 10, great-grandfather of 14, and great-great-grandfather of one.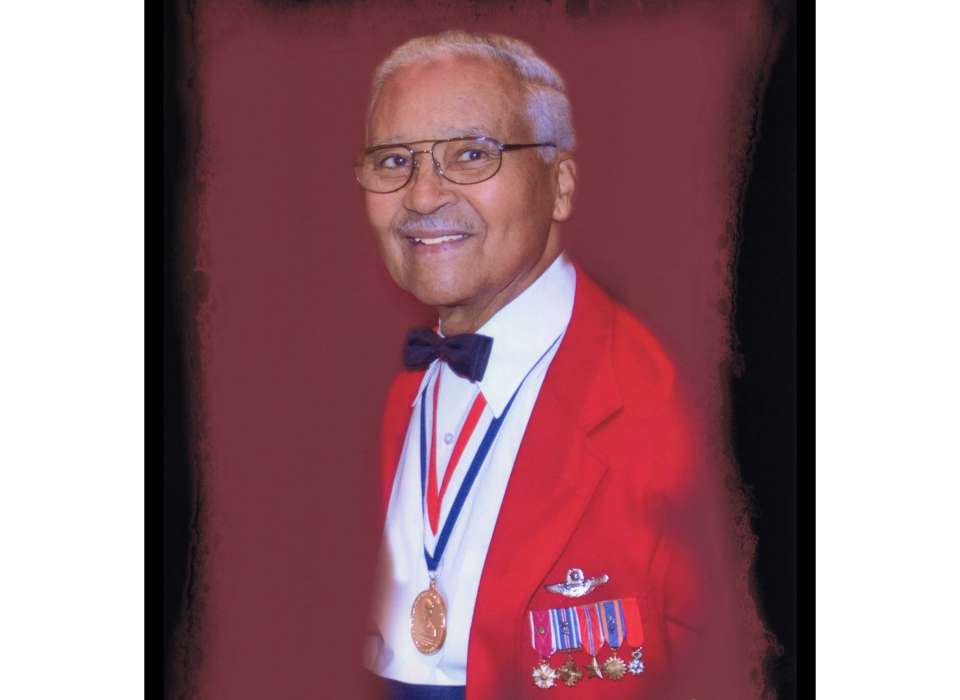 SILVER SERVICE MEDALLION 2019 RECIPIENT
Colonel Gail S. Halvorsen, USAF (Ret.)
Colonel Gail S. Halvorsen was born on October 10, 1920, in Salt Lake City. He began his aviation career in 1941 when he obtained his private pilot's license through a scholarship in the Civilian Pilot Training Program, and his military career in 1943 as an aviation cadet in the US Army Air Forces. He received his wings in June 1944, from the Royal Air Force British Flying Training School in Miami, Oklahoma. He first served as a C-47 and C-54 transport pilot in the South Atlantic theater of operations in Natal, Brazil. He returned to the United States in 1945 and flew the C-54 and C-74 aircraft overseas from Brookley Field in Alabama. In 1947, he completed the Army Air Forces School of Applied Tactics at Tyndall Air Force Base in Florida.
In July 1948, Halvorsen volunteered for the recently initiated Operation Vittles, more commonly known as the Berlin Airlift, for which he flew C-54 aircraft delivering essential food, coal, and other supplies to Soviet-blockaded Berlin. Halvorsen became affectionately known as "Candy Bomber," "Chocolate Pilot," "Raisin Bomber," and "Uncle Wiggly Wings" after he started dropping small, candy-laden parachutes to the children of Berlin. This act of kindness blossomed into a unique activity within the "Big Lift" and was called Operation Little Vittles. He was awarded the Cheney Award for his efforts during the Berlin Airlift. 
Halvorsen remained with the Air Force for 31 years, retiring in August 1974 with more than 8,000 flying hours. One of his postings was commander of the 7350th Air Base Group in Berlin—a return to where he first became "Candy Bomber."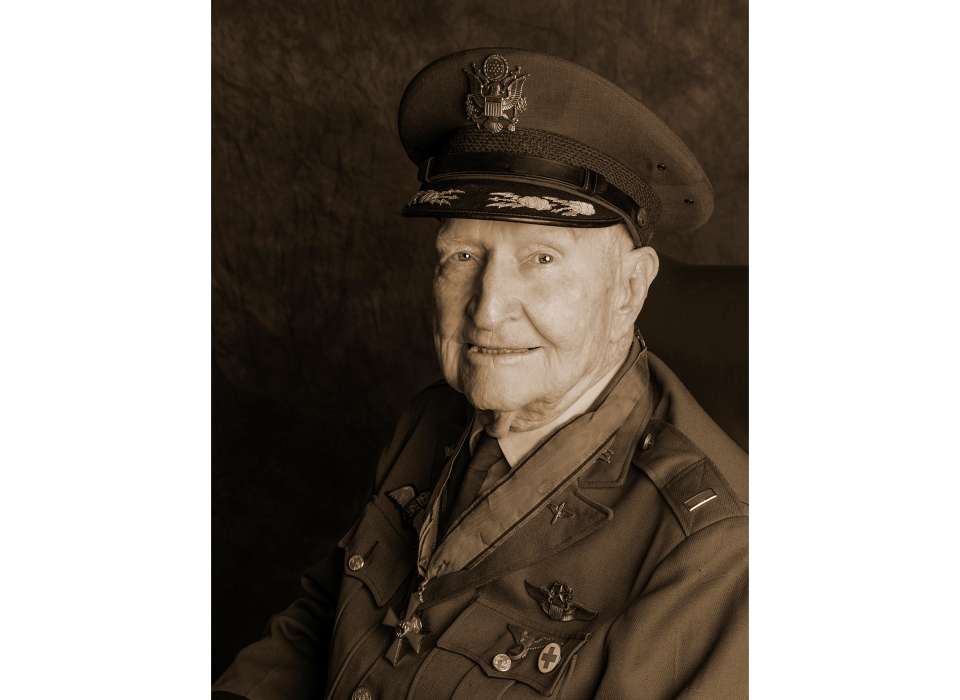 SILVER SERVICE MEDALLION 2018 RECIPIENT
Lieutenant General Victor "Brute" Krulak
Lieutenant General Victor "Brute" Krulak served 34 years in the US Marine Corps. Early in his career, he was stationed as an observer in Shanghai during the Second Sino-Japanese War and noticed a ramp-bowed landing boat that was being used by the Japanese. He took photos of the boat, built a model of its design, and discussed it later with boatbuilder and Higgins Industries owner and founder Andrew Jackson Higgins. Higgins incorporated Second Lieutenant Krulak's notes into the design of the Landing Craft, Vehicle, Personnel (LCVP) or Higgins Boat, which was critical in the Normandy Landings and amphibious assaults in the Pacific. During World War II, Lieutenant General Krulak served as Commander of the 2nd Parachute Battalion, 1st Marine Amphibious Corps. Krulak was highly decorated throughout his military service, and received the Navy Cross, Navy Distinguished Service Medal, the Legion of Merit with 2 Award Stars and Valor Device, Bronze Star with "V" Device, and a Purple Heart, among many other awards. After his retirement from the Marine Corps in 1968, Krulak worked for Copley Newspapers, including serving as President of Copley News Service and Vice President of Copley Press. He was also active in many community organizations and served as President and Trustee of the Zoological Society of San Diego. He wrote a number of books, including the history of the Marine Corps, First to Fight. Krulak died in 2008, and was survived by his three sons—retired Marine Corps Commandant General Charles Krulak; Reverend Victor Krulak, Commander Navy Chaplain Corps; and Reverend William Krulak, Colonel United States Marine Corps (Reserves)—four grandchildren, and 10 great-grandchildren.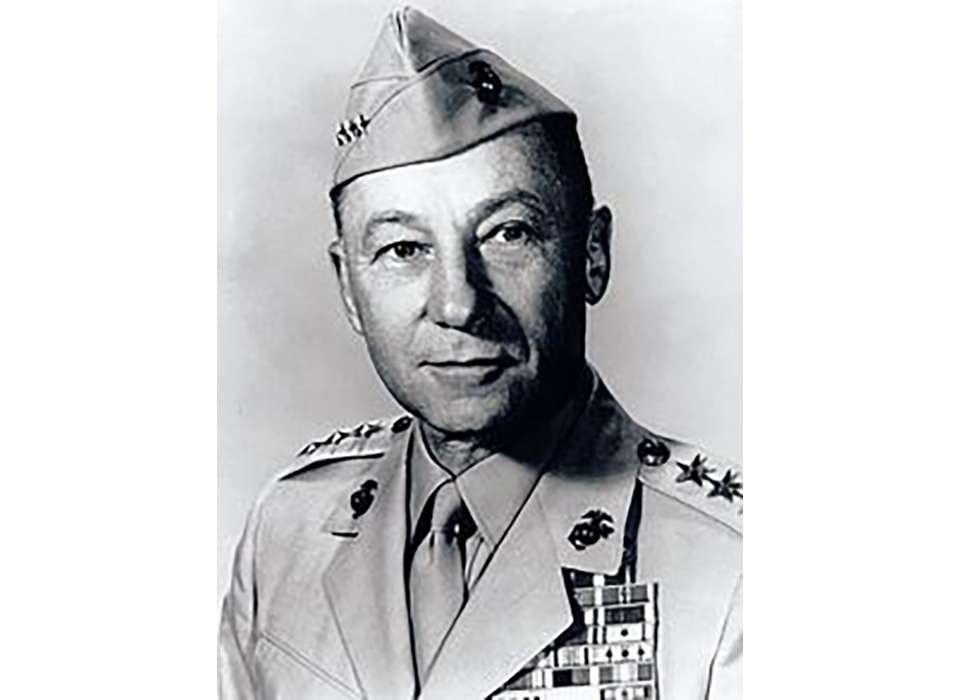 SILVER SERVICE MEDALLION 2018 RECIPIENT
General Charles C. Krulak
General Charles C. Krulak served 35 years in the US Marine Corps. His last position was as Commandant of the Marine Corps and member of the Joint Chiefs of Staff. He commanded a platoon and two rifle companies during two tours of duty in Vietnam and then held a variety of command and staff positions. During his military service, Krulak was awarded the Defense Distinguished Service Medal, the Silver Star Medal, three Bronze Star Medals with Combat "V," two Purple Heart medals, the Meritorious Service Medal, the French Legion d'Honneur Commandeur rank, and many other decorations and medals. Upon his retirement from the Marine Corps, Krulak joined MBNA America Bank as Chairman and Chief Executive Officer of MBNA Europe Bank, Ltd. After four years, he returned to the United States and served as Vice Chairman, MBNA America Bank as Head of Corporate Development, Mergers and Acquisitions until 2005. Following his career with MBNA, Krulak joined several corporate boards and the boards of two professional sports teams: the Cleveland Browns and Aston Villa Football Club, an English Premier League soccer team in the United Kingdom. In addition, he is an advisor to the Center for Naval Analysis, Human Rights First, a member of the Council on Foreign Relations, and serves on US Israel Education Association's (USIEA) Board of Directors to help bring attention to the need for peace in the Middle East. Krulak is also a member of the board of directors for the Community Foundation of Greater Birmingham and The Altamont School, also in Birmingham. Furthermore, he is an active speaker at various national and local events and has published numerous articles related to education and human trafficking. Krulak and his wife of 53 years, Zandi, have two sons and five grandchildren.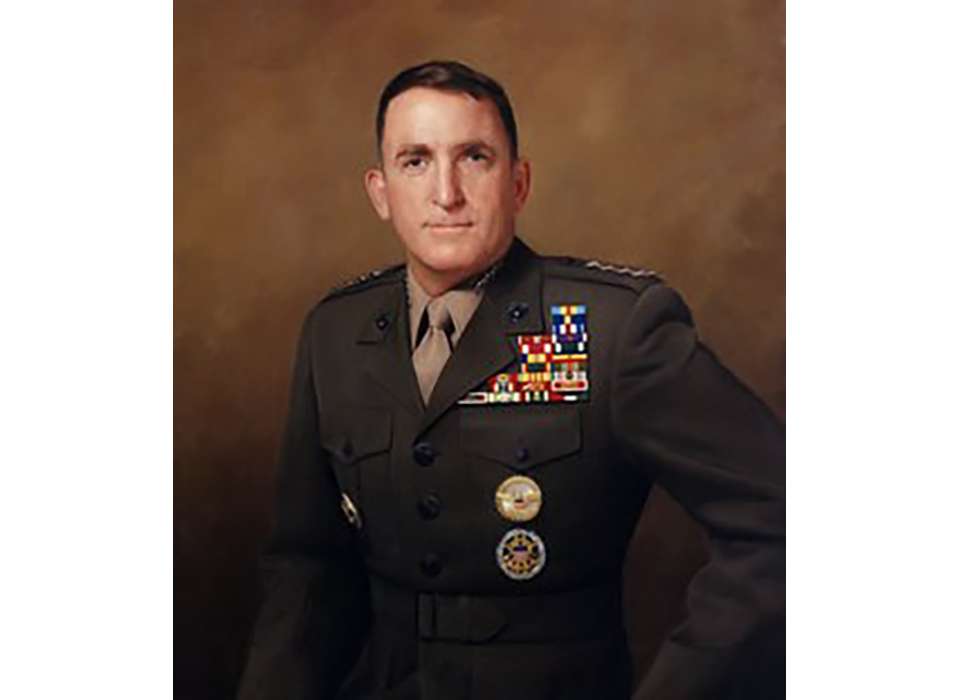 SILVER SERVICE MEDALLION 2018 RECIPIENT
Bernice "Bee" Falk Haydu
For most of her life, Bernice "Bee" Falk Haydu has been a champion of the WASP (Women Airforce Service Pilots), the first women to fly military aircraft in the US Army Air Force during World War II. Haydu went through the seven-month training program and was on track to fly B-25s in the war until the WASP were disbanded in December 1944, prior to the war's end. Later, as President of the WASP organization from 1975 to 1978, she led the fight in Congress to acknowledge the WASP as veterans of World War II, as had been promised. She won—President Jimmy Carter signed a bill in November 1977 recognizing WASP as WWII veterans. Haydu's passion for flying continued even after the WASP run ended, and she went on to become a flight instructor, owner of a Cessna dealership, and even part owner of a flight school. She and her late husband, Joseph Haydu—also a pilot—continued to fly into their late 70s and owned 28 different types of planes. Haydu is a member of the Aviation Hall of Fame and her original WASP uniform is on display at the Smithsonian National Air and Space Museum in Washington, DC. In 2009, she witnessed President Barack Obama sign a bill into law awarding the WASP the Congressional Gold Medal. Haydu was awarded the Wright Brothers Master Pilot Award by the FAA in 2014 and an Honorary Doctorate Degree by the Vaughn College of Aeronautics in Flushing, New York, in May of 2015. She is also the author of Letters Home: 1944-1945, based on letters she wrote home about her WASP experiences during World War II that her mother saved.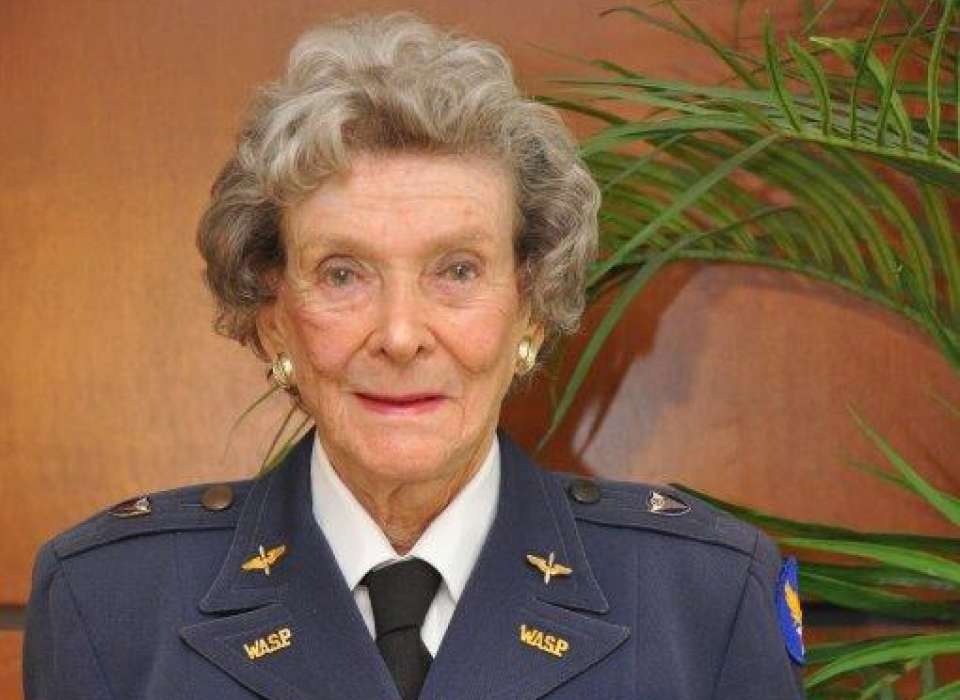 SILVER SERVICE MEDALLION 2017 RECIPIENT
John P. Laborde
John P. Laborde was born in Marksville, Louisiana, in 1923. Laborde served in the military during World War II in the Pacific theater as a captain on General Douglas MacArthur's staff. From 1950 to 1956, he worked as a lawyer and land man for Richardson and Bass in oil-and-gas exploration and production. In 1956, he cofounded Tidewater Marine Service and served as chairman, president, and CEO from 1956 to 1994. Tidewater became the largest company of its type in the world. Laborde has been very active in business, civic, social, professional, and military organizations and was a founding trustee of The National WWII Museum, serving two terms on the board. Laborde has served on the boards of 15 public companies.
SILVER SERVICE MEDALLION 2017 RECIPIENT
Cathy Long
Cathy Long was born in Dayton, Ohio, in 1924 and joined the Navy at age 20. She served in Corpus Christi, Texas, for two years during World War II, and earned the rank of Pharmacist's Mate 2nd Class. In 1947, she married Gillis Long, a decorated WWII veteran, LSU student body president, and future Louisiana congressman in the US House of Representatives. Long's early career included working on Capitol Hill for Senator Wayne Morris and others. After Gillis's death in 1985, Long succeeded him in Congress, having served as his campaign surrogate, speechwriter, and close advisor. As a congresswoman, Long worked on issues impacting women and minorities. Since leaving elected office, Cathy has worked for a number of years as a volunteer with the Washington, DC, nonprofit Miriam's Kitchen serving food to the homeless, and as a reading tutor. She has been an active member of her church and spends time with family, including her two grandchildren.
SILVER SERVICE MEDALLION 2017 RECIPIENT
Billy Michal
Billy Michal spent the entire early portion of his life in the very small sawmill town of Zimmerman, Louisiana. Zimmerman was the location of the J.A. Bentley Lumber Co., internationally known for its virgin longleaf pine lumber and timbers. At just six years old, he helped his one-room school win a statewide scrap-paper-collection contest during World War II, proving that every citizen could contribute to victory in the war. Michal went on to become a successful dentist in south Louisiana and then an instructor at Loyola University and Louisiana State University.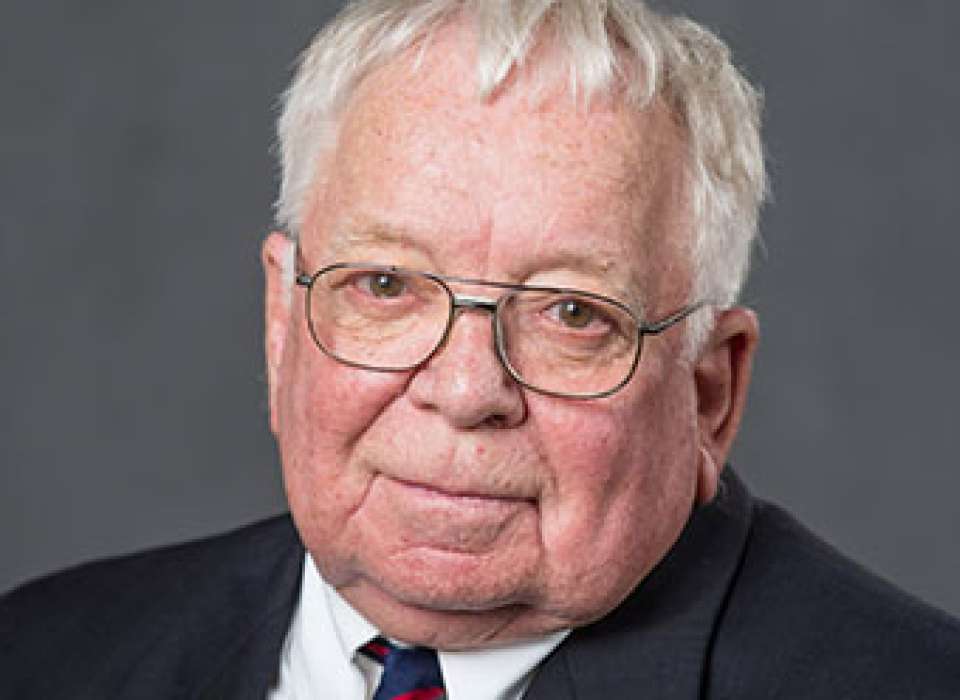 SILVER SERVICE MEDALLION 2017 RECIPIENT
Mike Mervosh
Sergeant Major Mike Mervosh was born in 1923 in Pittsburgh and served in combat in every enlisted rank—from infantry units to private to sergeant major. While with the 4th Marine Division in World War II, Mervosh saw fighting in the Battles of Roi-Namur, Marshall Islands, Saipan, Tinian, and Iwo Jima. He earned two Purple Hearts for his heroics in World War II, along the Navy Commendation Medal for his actions on Iwo Jima. In his 35-year military career, Mervosh was decorated in three wars—World War II, Korean War, and Vietnam War.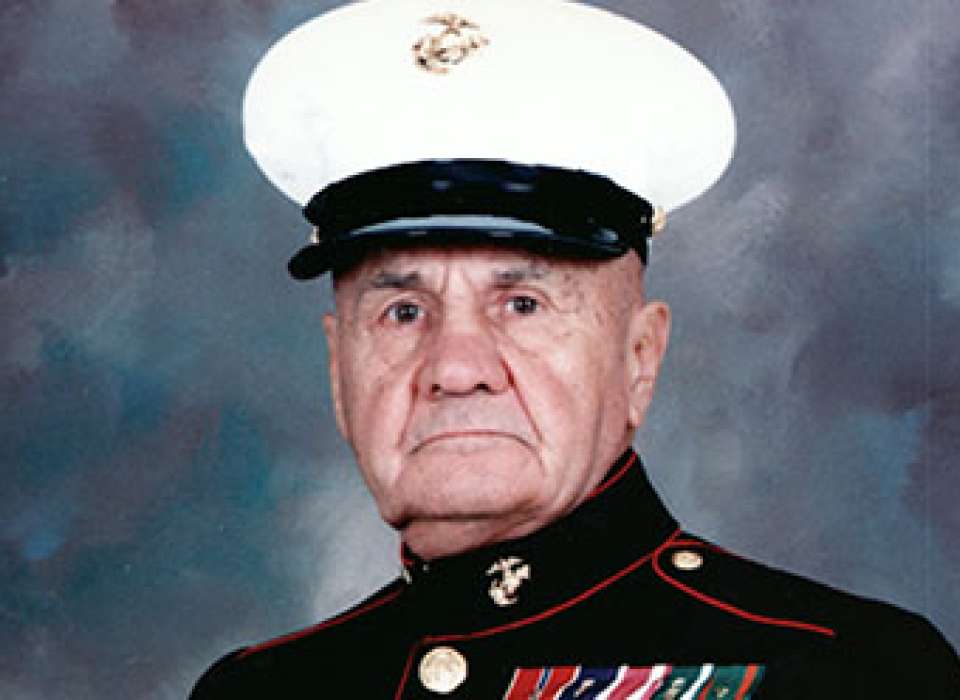 SILVER SERVICE MEDALLION 2017 RECIPIENT
Norman Y. Mineta
Norman Y. Mineta is the president and CEO of Mineta and Associates LLC, and former US Secretary of Commerce and US Secretary of Transportation. Well known for his work in transportation—including aviation, surface transportation, and infrastructure—and national security, Mineta is recognized for his accomplishments in economic development, science and technology policy, foreign and domestic trade, budgetary issues, and civil rights. Mineta's career in public service has been both distinguished and unique. Recognized for his leadership, Mineta has received numerous awards, including the Presidential Medal of Freedom—the highest civilian honor in the United States—and the Wright Brothers Memorial Trophy, which is awarded for significant public service of enduring value to aviation in the United States.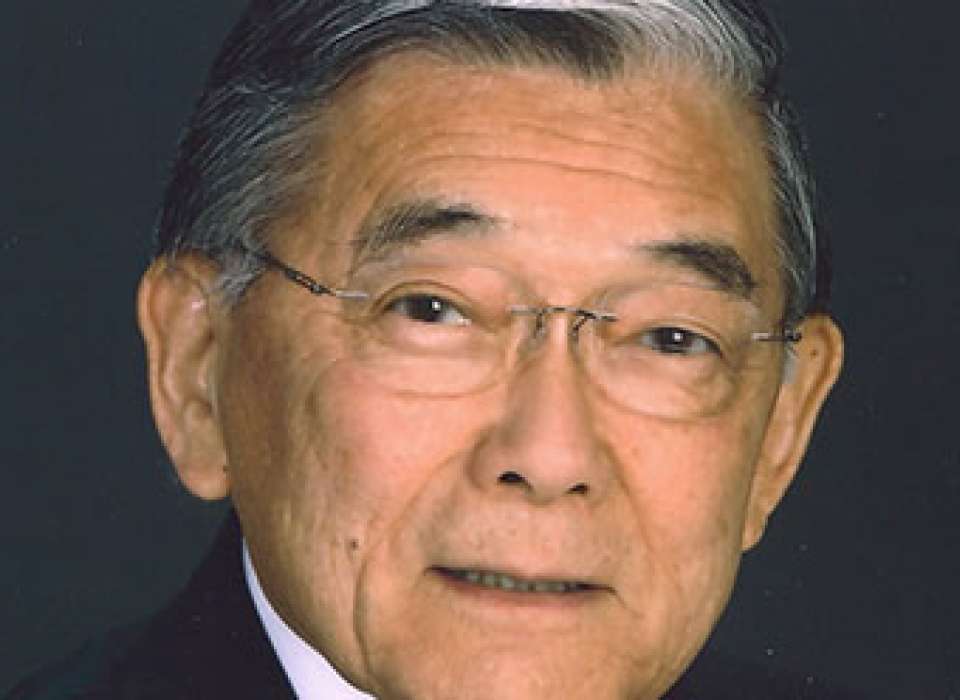 SILVER SERVICE MEDALLION 2017 RECIPIENT
David I. Oreck
Born in 1923 in Duluth, Minnesota, David I. Oreck developed an early fascination with aviation. At the age of 18, he trained as a pilot in the US Civilian Pilot Training Program to fly aircraft to Britain for the prewar Lend-Lease program. After the Japanese attacked Pearl Harbor, Oreck enlisted in the US Army Air Forces. He served as navigator and radar officer on the technologically advanced B-29 bomber, flying missions over Japan. Oreck's next stop was New York City. He was mentored by General David Sarnoff, founder of RCA, and was involved in the introduction of black-and-white televisions and color televisions. In 1963, with little more than an idea, he created a lightweight vacuum cleaner that was as powerful as the heavier models that were common at the time. Oreck turned his vacuum cleaner into one of the best-known brands in the industry. He also maintained his love affair with flight, amassing a collection of vintage planes that he continued to pilot into his 90s. At 93, he hasn't retired, saying, "It's bad for your health."
SILVER SERVICE MEDALLION 2017 RECIPIENT
The Honorable Kaliste J. Saloom Jr. (Retired)
Kaliste J. Saloom Jr. served a long and distinguished career as a Lafayette (Louisiana) City Court Judge. Prior to being elected as judge, Saloom served in World War II as a US Army special agent in the Counter-Intelligence Corps. He served in North Africa, France, and Germany, earning two Battle Stars and a special commendation for the capture of a three-star Nazi General. Upon returning home from his military service, he started a law practice, became Lafayette City Attorney and was elected City Court Judge in 1952. He also served as Judge Pro Tempore of the Louisiana Third Circuit Court of Appeal. He retired in 1993 after more than 40 years of active service on the bench, the second longest judicial tenure in Louisiana. During this long tenure, he received numerous awards and honors for improvement and modernization of the administration of justice from local, state, and national organizations including the Outstanding Traffic Court Judge in the Nation award, the Flaschner Foundation Award from the American Bar Association, and the Louisiana Justice Hall of Fame and Louisiana Political Hall of Fame.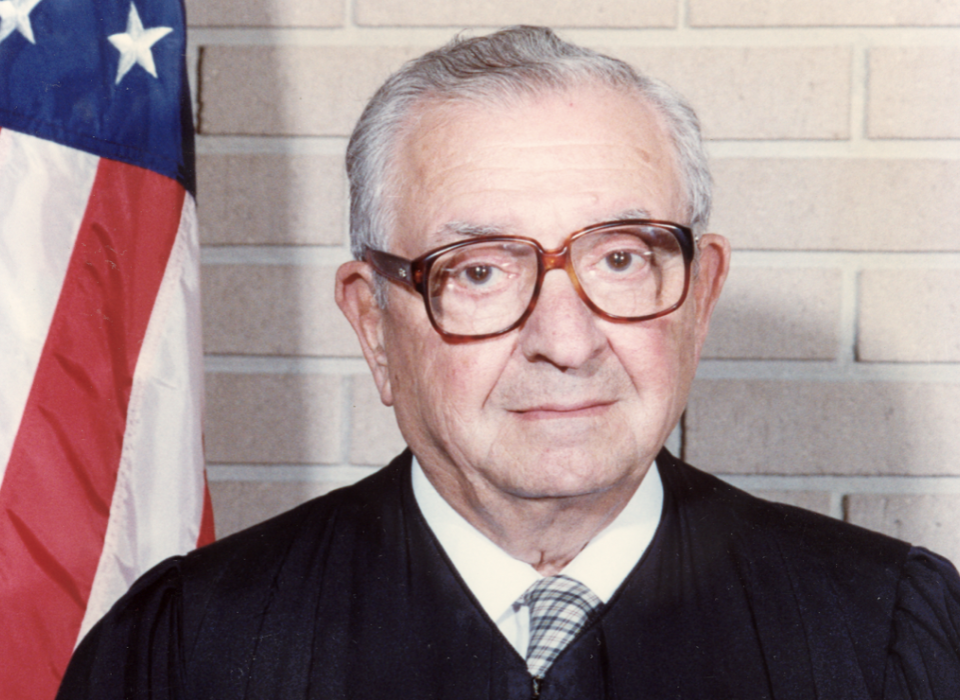 Dr. Hal Baumgarten
Richard E. Cole
Harry Connick Sr.
Elizabeth Dole
Walter D. Ehlers
Major Norman Hatch
The Honorable George McGovern
Ralph Morse
Amos Pierce
Carl Reiner
Betty Reid Soskin
Bert Stolier
Dr. Lester Tenney
Jerry Yellin
For Leadership and Service in the Aftermath of Hurricane Katrina:
Major Derwin E. Ward (US Army)
Staff Sergeant David Jacob (LA National Guard)
Sergeant Vernon L. Sanders (US Marine CorpsReserve)
Ensign Trevor Smalls (US Navy Reserve)
Boatswain's Mate Third Class Adam W. Lewis (US Coast Guard)
Captain Robert Lansden (US Merchant Marine)
Senior Master Sergeant Edward Dobbs (US Air Force)
Senior Airman Justin Herzog (LA Air National Guard)
Trooper First Class Mark Fontenot (LA State Police)
Lt. Colonel Keith LaCaze (LA Dept. of Wildlife & Fisheries)
Officer Lejon Roberts (New Orleans Police Dept.)
Firefighter Terry James (New Orleans Fire Dept.)
WWII veterans who played professional baseball:
Lou Brissee
Jerry Coleman
Bob Feller
Morrie Martin
Johnny Pesky
Herb Simpson