The National WWII Museum views the safety and wellbeing of our visitors, staff, volunteers, and the national community as our highest priority. Due to the uncertain nature of the Coronavirus outbreak, the 2021 American Spirit Awards will be tentatively postponed to June 17–18, 2021. Tickets already purchased will be transferred to the rescheduled date, and tickets for the June event are now available for purchase online.
American Spirit Awards
The American Spirit Awards is an awards gala celebrating individuals and organizations whose work reflects the values and spirit of those who served our country during the World War II years. We honor those who inspire others through their own acts of courage, sacrifice, initiative and generosity—particularly in the areas of leadership, service to country or community and education. 
Thursday, June 17, 2021 – American Spirit Awards Patron Reception
7:00 p.m. – 9:00 p.m.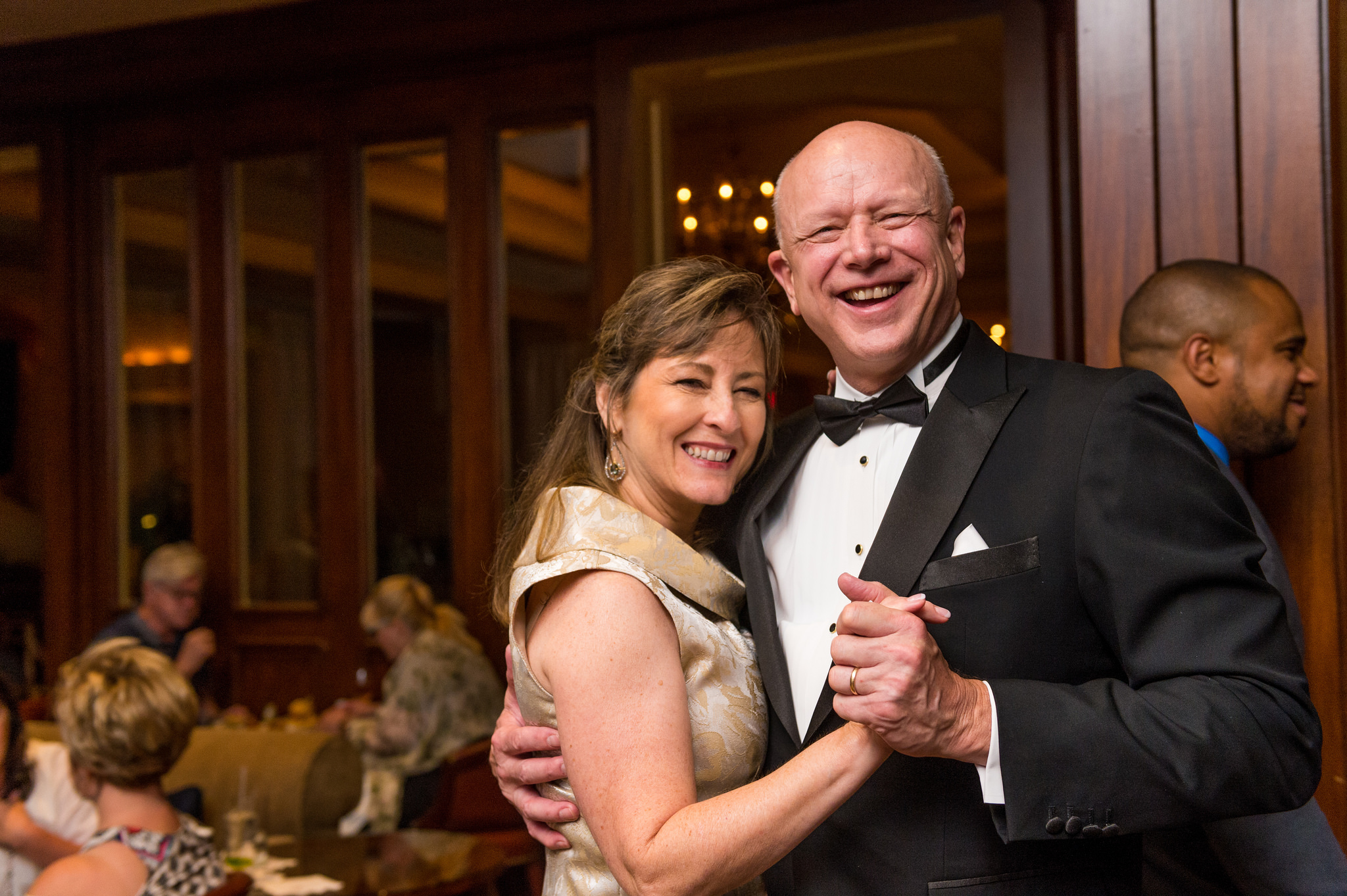 VIP guests from across the country are invited to experience a taste of New Orleans at the American Spirit Awards Patron reception. The champagne and Sazeracs will flow as we join the Museum's Board of Trustees to toast the 2021 American Spirit and Silver Service Medallion recipients while enjoying traditional New Orleans jazz.
Friday, June 18, 2021 – American Spirit Awards Luncheon and Leadership Forum
US Freedom Pavilion: The Boeing Center
10:30 a.m. - 1:30 p.m.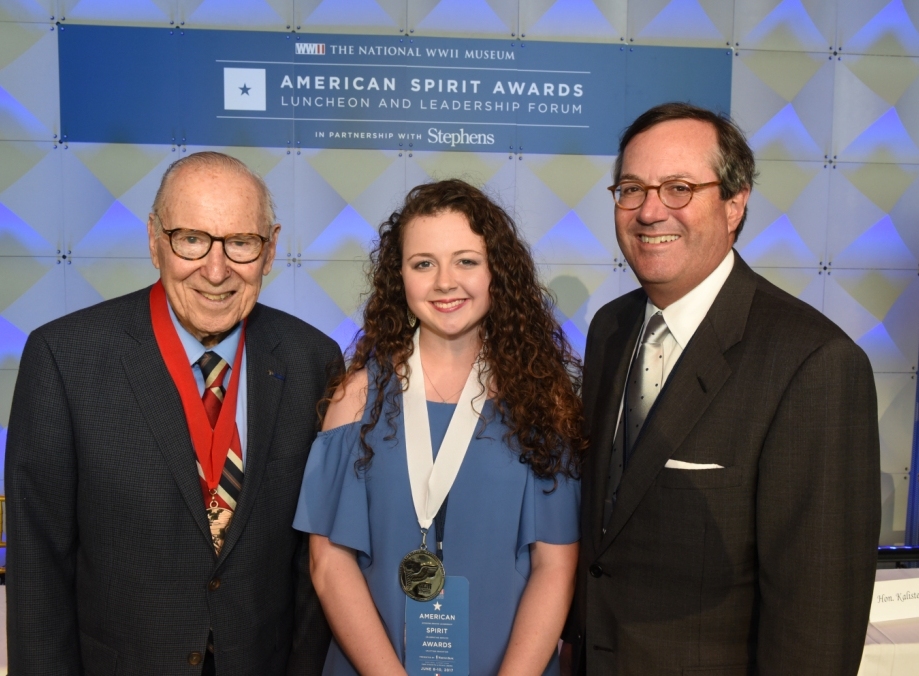 Leading through example is a hallmark of the Museum's honorees, and at the American Spirit Awards Luncheon and Leadership Forum, each will answer questions from the Billy Michal Student Leaders—51 students representing every state and the District of Columbia—offering motivating advice to these young leaders of the future.
Friday, June 18, 2021 – American Spirit Awards Gala
US Freedom Pavilion: The Boeing Center
6:00 p.m. - 9:30 p.m.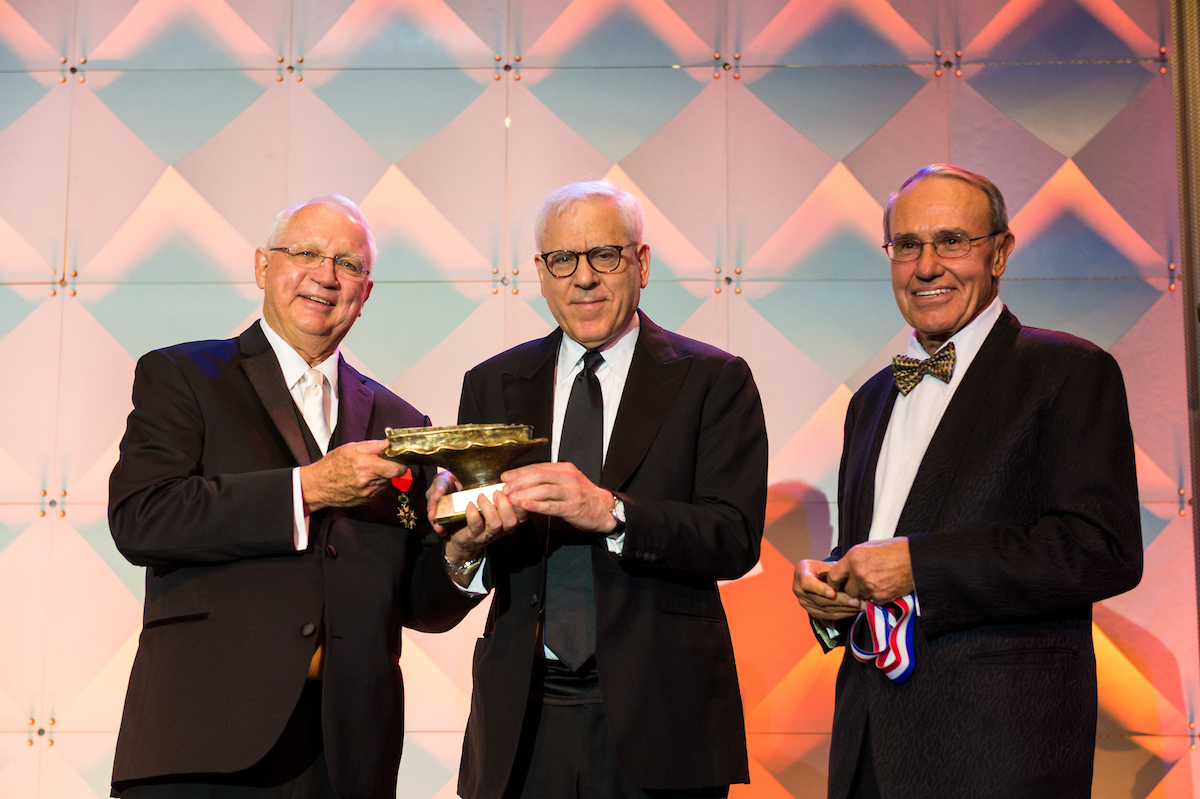 The high point of the weekend will be the presentation of the American Spirit Award at an elegant black-tie gala in the Museum's US Freedom Pavilion: The Boeing Center.
Guests will enjoy a cocktail reception before being seated for the American Spirit Awards Gala for a night of inspiration featuring a savory three-course meal and presentation of the Museum's highest honor to deserving Americans who inspire greatness in all of us.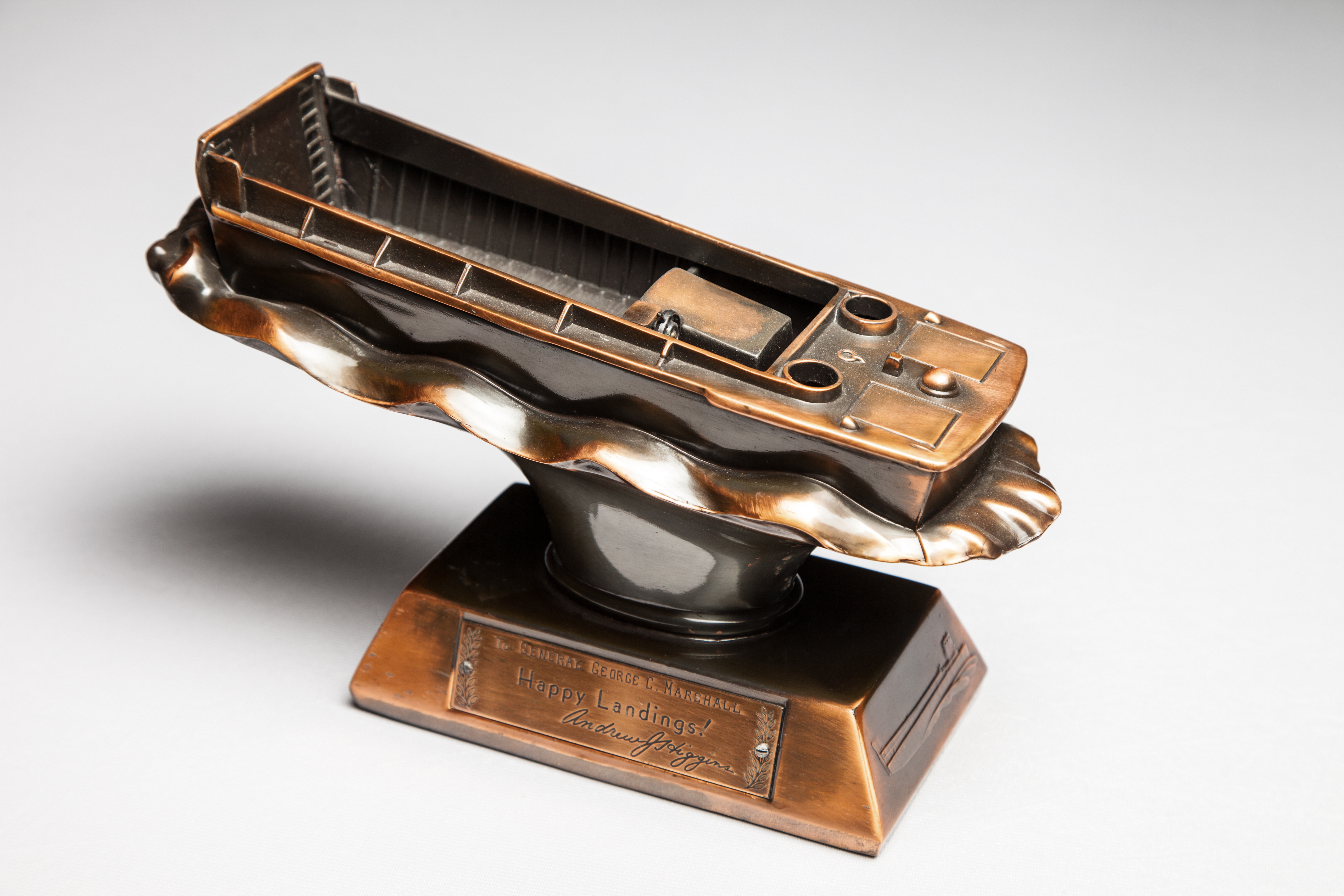 The American Spirit Award recognizes an individual who best exemplifies the outstanding qualities of the American spirit, including teamwork, optimism, courage, and sacrifice, and who inspires the exploration and expression of these values through their own life and work. The award recognizes those who demonstrate through word and deed an extraordinary dedication to the enduring principles that strengthen America's freedom and democracy. The award also recognizes those who make unselfish contributions to their community, state, or nation; those who lead by example; and those who exhibit the highest standards of integrity, discipline, and initiative.
2021 American Spirit Award Recipients
Richard L. Duchossois
Image: Linda M. Barrett, photographer.
A graduate of Morgan Park Military Academy, Chicago native Richard L. "Dick" Duchossois was called into service during World War II as a Second Lieutenant in the Army Reserves while attending Washington and Lee University. He commanded a company of tank destroyers in Normandy through the end of the war, altogether serving in five European campaigns before he was released from active service as a Major in 1946. Duchossois received recognition for his combat duties including the Bronze Star, a Purple Heart, and the French Legion of Honor Medal.
From 1952 to 1985, Duchossois was Chief Executive Officer of Thrall Car Manufacturing Company, one of the nation's leading railcar manufacturers. In 1980, he acquired Chamberlain Manufacturing Corp. and became its Chairman. In 1983, as Chairman of The Duchossois Group, he purchased Arlington Park racetrack—known worldwide for its signature "Arlington Million" race—and led its resurrection after a disastrous fire in 1985.
He has received several honors for his achievements in the racing world, including the Jockey Club's Gold Medal in 1986, a special Sovereign Award from The Jockey Club of Canada in 1988, as well as the Lord Derby Award from Great Britain, also in 1988. Duchossois was inducted into the National Museum of Racing and Hall of Fame in 2019.
Duchossois and his first wife, Beverly, who passed away in 1980, had four children. Today, Duchossois and his wife, Judi, live in Barrington, Illinois, and he has seven grandchildren and 13 great-grandchildren.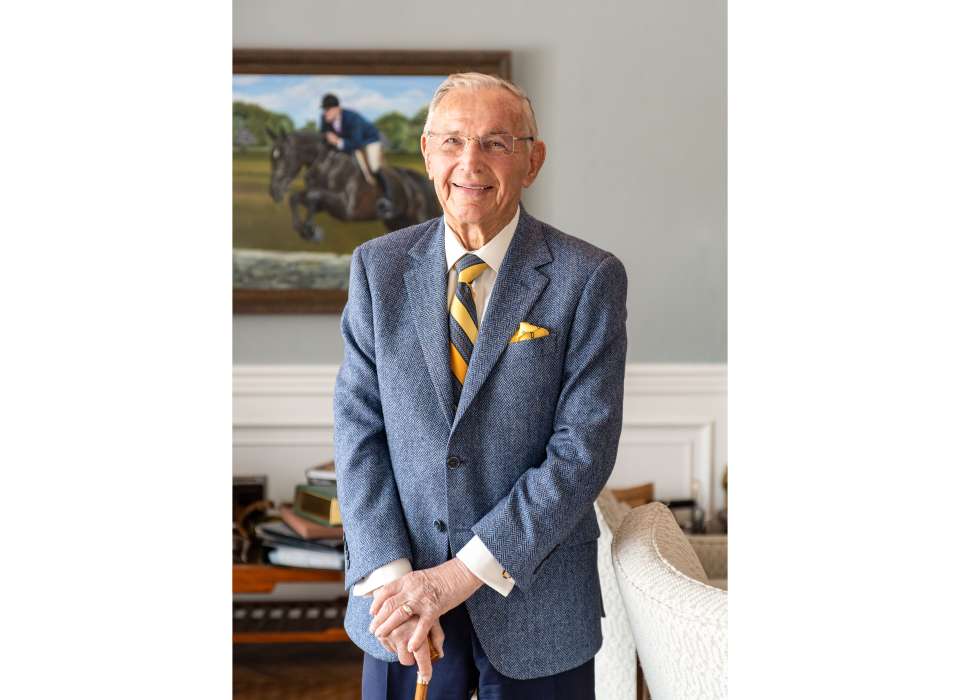 Doris Kearns Goodwin
Image: Annie Leibovitz, photographer.
Doris Kearns Goodwin is a world-renowned presidential historian, public speaker, and Pulitzer Prize-winning, New York Times #1 best-selling author. Her seventh book, Leadership in Turbulent Times, was published in 2018 to critical acclaim and became an instant New York Times bestseller.
Goodwin's career as a presidential historian and author was inspired when as a graduate student at Harvard University, she was selected to join the White House Fellows in 1967, one of America's most prestigious programs for leadership and public service. She worked with President Lyndon Johnson in the White House and later assisted him in the writing of his memoirs.
Goodwin was awarded the 1995 Pulitzer Prize for her third book, No Ordinary Time: Franklin and Eleanor Roosevelt; The Home Front in World War II. Her prior book, The Fitzgeralds and the Kennedys: An American Saga, was adapted into an award-winning multipart TV miniseries for ABC. In addition, Goodwin's runaway bestseller Team of Rivals: The Political Genius of Abraham Lincoln served as the basis for Steven Spielberg's hit film Lincoln and was awarded the prestigious Gilder Lehrman Lincoln Prize, the New-York Historical Society's inaugural Book Prize for American History, and the Lincoln Leadership Prize.
Well-known for her appearances and commentary on television, Goodwin is frequently seen in documentaries, including Ken Burns's The Roosevelts: An Intimate History and TV programs such as Meet the Press. Goodwin has received numerous other awards for her writings and contributions, including her 2019 induction into the New York State Writers Hall of Fame. She recently founded Pastimes Productions with her manager, Beth Laski, to develop and produce film, television, and digital projects.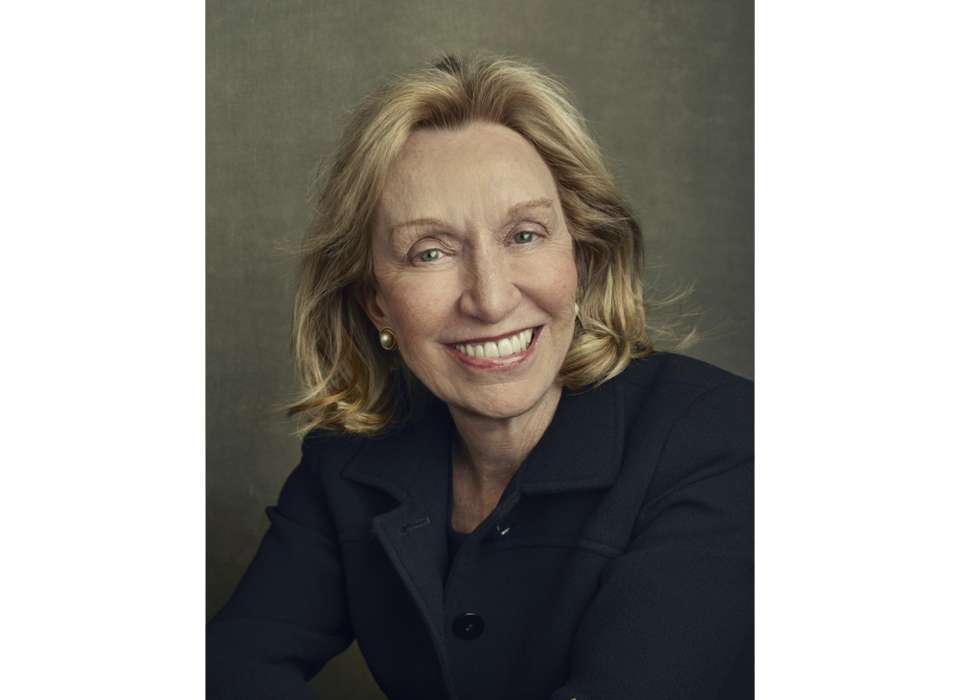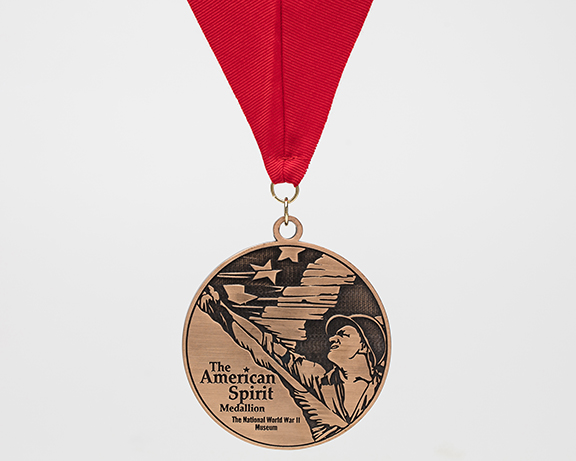 Since its beginning as The National D-Day Museum, the Museum has bestowed this award upon individuals who demonstrate extraordinary dedication to the principles that strengthen America's freedom and democracy. Through their work and philanthropy, American Spirit Medallion recipients exemplify the highest standards of integrity, discipline, and initiative while making unselfish contributions to their community, state, or nation.
2021 American Spirit Medallion Recipients
Daniel K. Fordice III
Following receiving his degree in Construction Engineering Technology from Mississippi State University in 1983, Dan K. Fordice III went on active duty with the US Army as a Second Lieutenant serving with the 3rd Infantry Division, 10th Engineer Battalion in Kitzingen, West Germany. He served in both the Army and in the Mississippi Army National Guard for a total of 13 years.
Fordice currently serves as Vice President of Fordice Construction Company and also as President of Southern Delta Construction, a company he started with his brother in 2008. He has served on and chaired many committee organizations, and was initiated into the National Academy of Construction in 2019.
An avid supporter of veterans and active-duty servicemembers, Fordice founded both the Southern Heritage Air Foundation in 2005, which preserves the memories of WWII veterans, and the Warrior Bonfire Program in 2013, an organization that provides life-improving opportunities for post-9/11 Purple Heart veterans on the road to recovery. In 2015, he was voted Man of the Year of Warren County, Mississippi, for his efforts in honoring veterans through both nonprofits.
 
In addition to his professional and community endeavors, Fordice is an ardent aviator with over 6,500 flying hours in a variety of planes, primarily vintage and WWII aircraft. In 2019, he and three other pilots flew the US Army Air Force C-47 That's All, Brother—which led the formation of planes that dropped paratroopers over Normandy on D-Day—across the Atlantic to Duxford, England, for a commemorative 75th D-Day anniversary paratrooper drop.
Fordice and his wife, Ann Claire, live in Vicksburg, Mississippi, and have three children.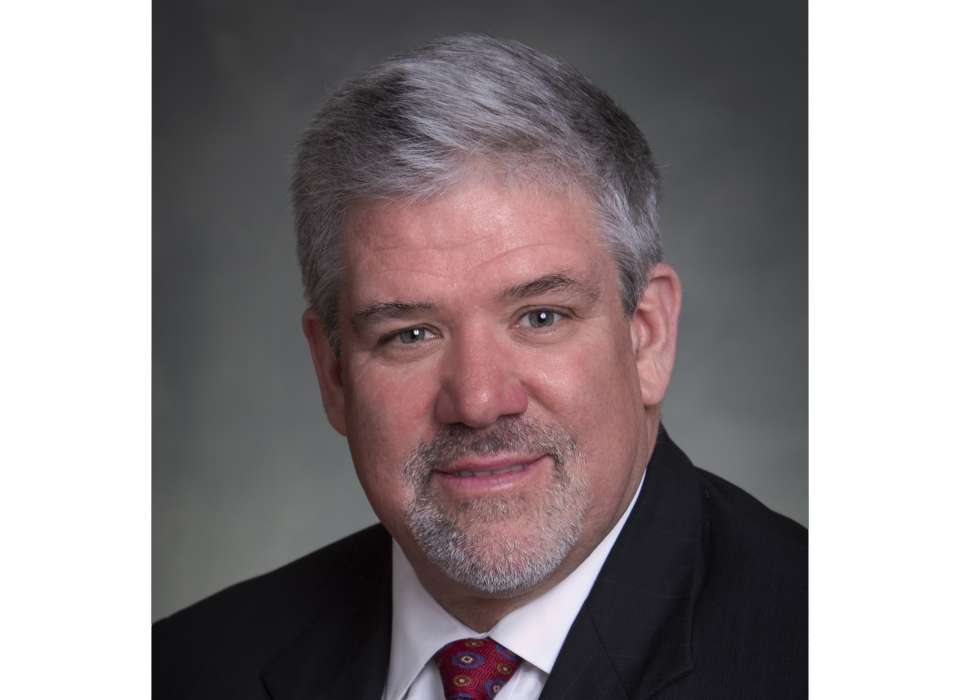 Katherine Johnson
Image: Annie Leibovitz, photographer.
Mathematician and computer scientist Katherine Johnson was born in 1918 in White Sulphur Springs, West Virginia. Johnson showed strong mathematical abilities from an early age, and graduated from West Virginia State High School at 14. She became one of the first African Americans to enroll in the mathematics program at West Virginia University (formerly West Virginia State College), where she received her bachelor of science degree in French and mathematics in 1937.
In 1953, Johnson joined Langley Research Center as a research mathematician for the National Advisory Committee for Aeronautics (NACA), during which she calculated the trajectory for Alan Shepard, the first American in space. Even after the National Aeronautics and Space Administration (NASA) began using electronic computers, astronaut John Glenn requested that she personally recheck the calculations made by the new electronic computers before his flight aboard Friendship 7—the mission where he became the first American to orbit the Earth. She continued to work at NASA until 1986, her calculations proving critical to the success of the Apollo 11 moon-landing program and the start of the Space Shuttle program.
For her achievements, Johnson has received NASA's Lunar Orbiter Spacecraft and Operations Team Award and its Apollo Group Achievement Award. On November 24, 2015, she received the nation's highest civilian honor, the Presidential Medal of Freedom, from President Barack Obama. In 2018, Mattel released the Katherine Johnson Barbie doll.
Johnson is the mother of three daughters and was married to her late husband, James Johnson, for 50 years.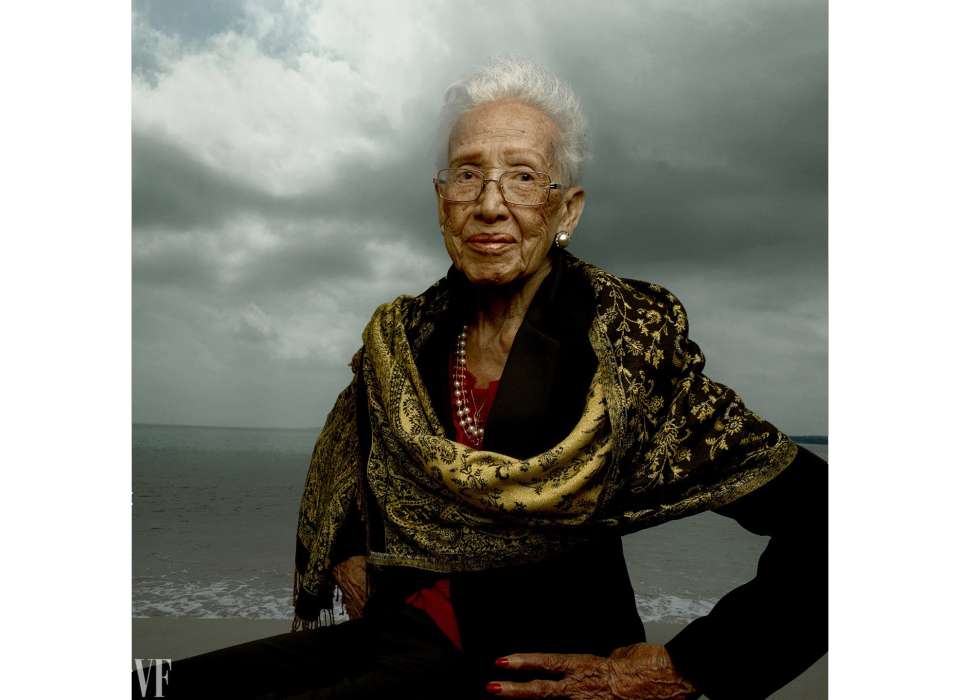 Anne Levy
Anne Levy was born into the Skorecki family in 1935 in Łódź, Poland. She was four years old with a two-year-old younger sister when Germans invaded Poland in 1939. Soon after, Levy and her family were relocated to the Łódź Ghetto, and then the Warsaw Ghetto, where they survived for two years before escaping in January 1943.
The Skorecki family worked and lived among non-Jewish Poles for the remainder of World War II, passing as Christians. Levy, who was tiny and olive-skinned, had to remain hidden in fear that her family would expose themselves as Jews and endanger their lives and the lives of those who helped them.
After the war, Levy and her family lived in displaced persons camps in Germany and were blessed with a third child, Adam. In November 1949, the Skorecki family made the voyage to their new home in New Orleans, Louisiana. Levy did not often speak of her experiences as a Holocaust child survivor, but received extra encouragement to do so in 1989 during Holocaust denier and former Ku Klux Klan leader David Duke's campaign for a seat in the Louisiana House of Representatives. She personally confronted Duke repeatedly during this time, bearing witness to the Holocaust and standing up to ongoing hatred and prejudice.
The miraculous survival of Levy's family and her drive to recount her story are the focus of the 2000 publication by Tulane University professor Lawrence N. Powell, Troubled Memory: Anne Levy, the Holocaust, and David Duke's Louisiana. Levy is also a longtime National WWII Museum volunteer, dedicating her services to the institution since 2007.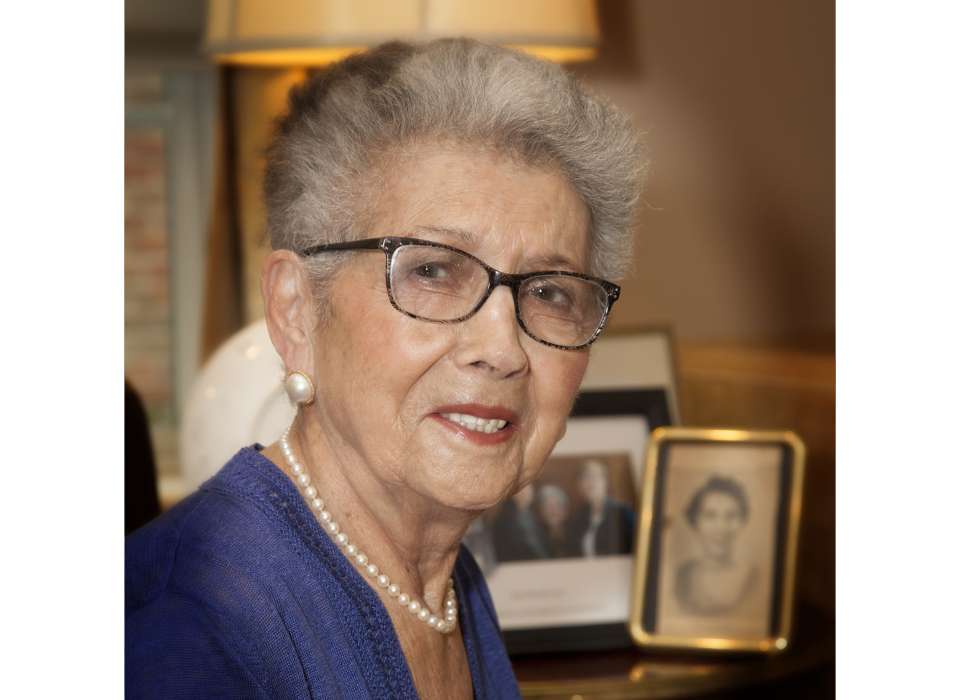 Major General Angela Salinas, USMC (Ret.)
Major General Angela Salinas served in the US Marine Corps for 39 years. She was the first Latina selected and promoted to the general officer ranks in the US Marine Corps. At the time of her retirement in September 2013, she was the senior ranking woman and Hispanic in the Corps. Following retirement, she was named Chief Executive Officer by Girl Scouts of Southwest Texas in 2015, where she currently guides 15,000 girls to be the next generation of leaders.
Salinas was the first woman to command the Marine Corps Recruit Depot San Diego and the Western Recruiting Region, the first woman assigned as an Assistant Chief of Staff for plans and policy of a major combatant organization, and the first woman assigned as a ground major's combat service support monitor. Among her personal decorations are the Navy Distinguished Service Medal; the Defense Superior Service Medal; the Legion of Merit with gold star; the Meritorious Service Medal with two gold stars; and several Army, Navy, and Marine Corps commendation medals.
Salinas's accolades extend past her military experience. She has received numerous women in business leadership awards, including the 2018 San Antonio Chamber of Commerce Tribute to Women Business Leaders Hope Award. Salinas was inducted into the San Antonio Women's Hall of Fame and Hispanic Women in Leadership Hall of Fame in 2016. She is also a recipient of several Latino and Hispanic leadership awards, lifetime achievement awards, and a living legacy award. A native of Alice, Texas, she holds a master's degree from the Naval War College and a bachelor's degree from Dominican University of California in San Rafael, California.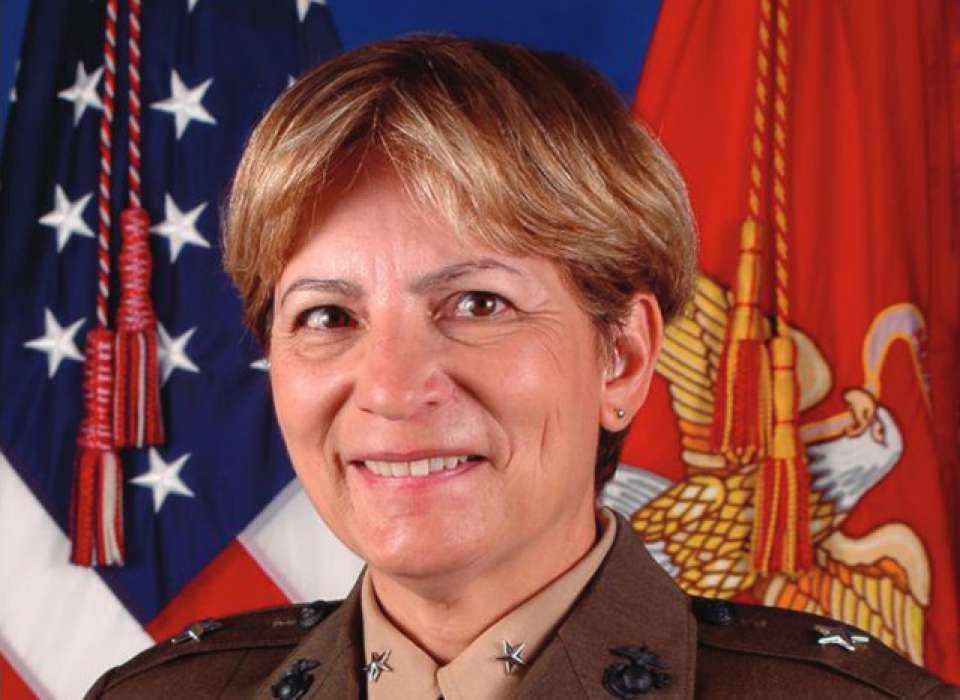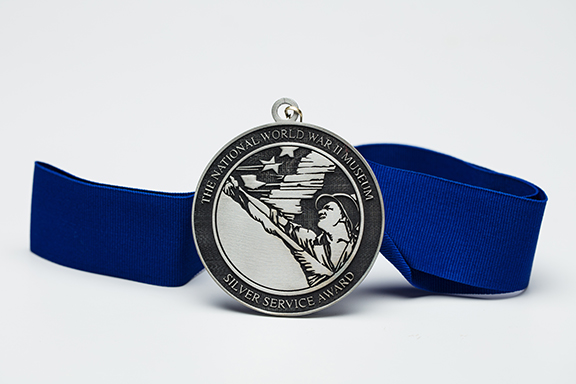 The president of The National WWII Museum awards the Silver Service Medallion to veterans and those with a direct connection to World War II who have served our country with distinction and continue to lead by example.
2021 Silver Service Medallion Recipients
Major John H. "Lucky" Luckadoo, USAF (Ret.)
Born in 1922 and raised on Missionary Ridge in Chattanooga, Tennessee, Major John H. "Lucky" Luckadoo attended public schools where he participated in the Reserve Officer Training Corps program while in Chattanooga High School, and later attended the University of Chattanooga until enlisting in the US Army Air Corps during his sophomore year soon after the attack on Pearl Harbor.
Graduating from twin-engine flight school in February 1943, Luckadoo was immediately assigned to the 100th Bomb Group, a B-17 bomber unit, just prior to being sent to England to join the Eighth Air Force.  Being one of the first US bomber groups in England, and also without fighter escorts, the unit quickly became known as the "Bloody Hundredth" due to its early combat losses. Serving as a pilot and Squadron Operations Officer, Luckadoo was one of only four of his original 40 flight school classmates to survive 25 combat missions.
Luckadoo earned several honors and awards for his WWII service, including the Distinguished Flying Cross, the Air Medal with three oak leaf clusters, the WWII Victory Medal, two Presidential Unit Citations, and the French Legion of Honor.
For the last 20-plus years, Luckadoo has discussed his wartime experiences with audiences across the country for various civic groups and organizations, elementary schoolchildren, and Air Force Academy cadets to ensure that they are aware of the sacrifices made by his generation for the freedoms we all enjoy today.

Lieutenant Rose Bayuk, USANC (Ret.)
Born in 1915, Lieutenant Rose Bayuk grew up in Buhl, Minnesota, on the Mesabi Iron Range. After attending Virginia Junior College in Virginia, Minnesota, Bayuk was accepted at Kahler School of Nursing, part of the Mayo Clinic in Rochester, Minnesota, where she graduated as a Registered Nurse in 1938.
Following her graduation, Bayuk worked at the Virginia Hospital in Virginia, Minnesota, from 1938–1941 and then moved to the Los Angeles area where she worked at the Glendale Research Hospital from 1941–1942. Following her work in California, Bayuk returned to Buhl and enlisted with the Army Nurse Corps, serving active duty from November 1942 to March 1946. Her service included participation in the following WWII European campaigns: Rhineland, Rome-Arno, and southern France.
Bayuk oversaw a ward of 60 beds on 11 round-trip crossings of the Atlantic. One of her assignments included a voyage on the Queen Elizabeth, an ocean liner which served as a troopship and carried a US Army division of 12,000 soldiers to England. For the remainder of the war she was assigned to the newly commissioned US Army Hospital Ship Thistle, which made numerous transatlantic trips to pick up wounded soldiers and bring them back to the United States.
Bayuk remained active in nursing throughout her life, including serving as a nursing director for a nursing home in North St. Paul, Minnesota. Following her retirement at age 62, she remained active in nursing, serving as an American Red Cross volunteer nurse. She remains socially active in her community and resides in White Bear Lake, Minnesota.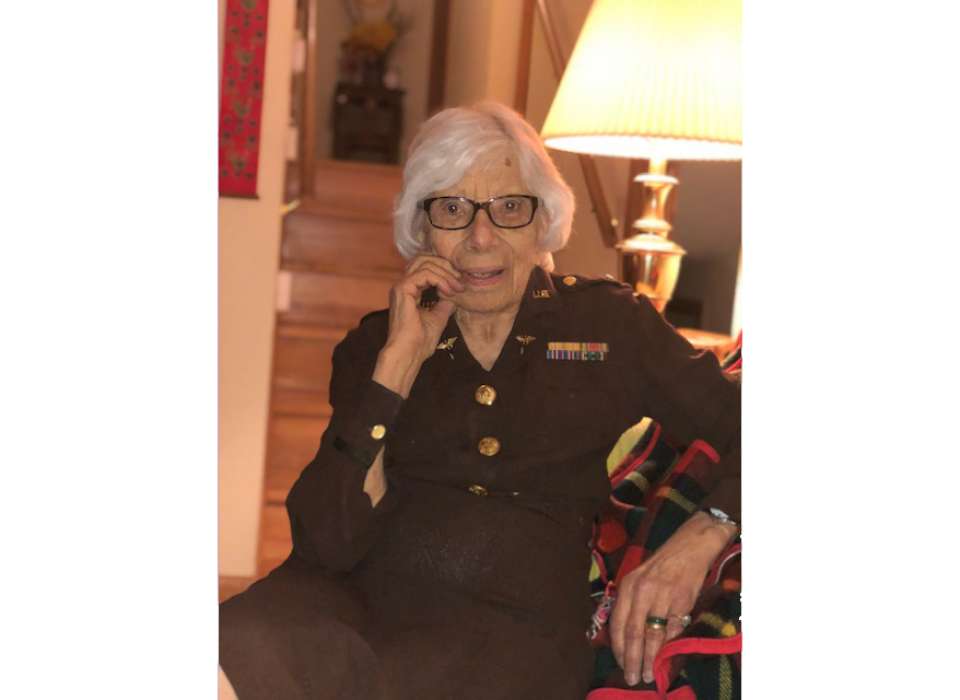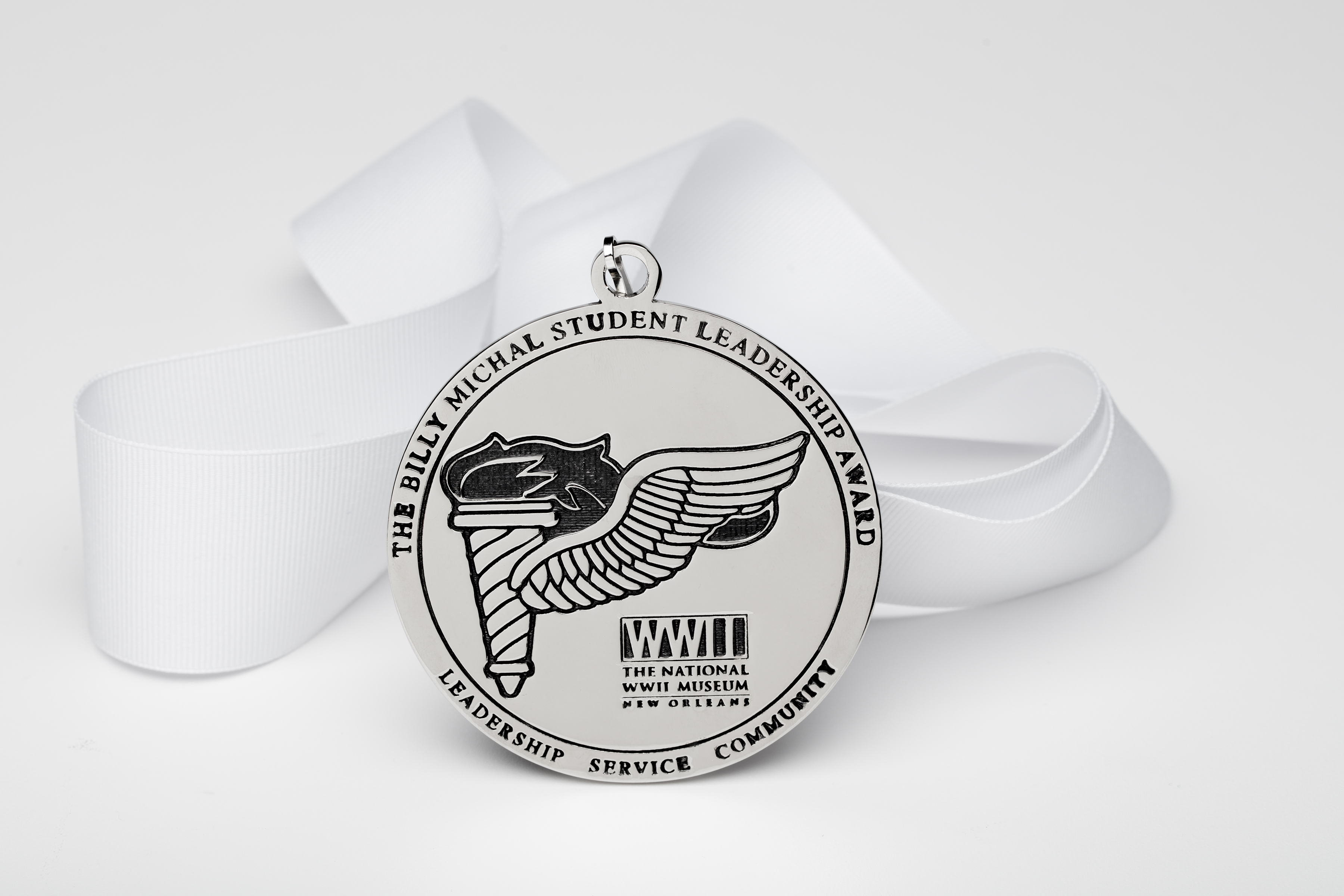 The Billy Michal Student Leadership Award, given annually to one student from each state and the District of Columbia who demonstrates the American Spirit in his or her community. The values of leadership, teamwork, tolerance, creativity and perseverance can and should be learned and lived by all Americans regardless of age. When six-year-old Billy Michal from Zimmerman, Louisiana, helped his one-room school win a statewide scrap paper collection contest during World War II, he understood that every citizen—no matter how small—could contribute to our victory in the war. His example, and the actions of millions of other students on the Home Front, reminds us that service to country and community helps create active, engaged citizens. Through this award, the Museum promotes these values to students nationwide and honors those who exemplify them.
EXCLUSIVE RECOGNITION BENEFITS
American Spirit Awards Sponsors and Patrons are recognized on all printed materials, including event invitation, event program, event web page, the 2021 Annual Donor Wall and Annual Report.
SPONSORSHIP OPPORTUNITIES
PATRON OPPORTUNITIES
$1,500 Individual Patron Ticket
Includes admittance to: 
The American Spirit Awards Patron Reception (Thursday, June 17, 2021)
The American Spirit Awards Luncheon and Leadership Forum (Friday, June 18, 2021)
The American Spirit Awards Gala (Friday, June 18, 2021)
---
$1000 Member Patron Ticket
ACTIVE MEMBERSHIP REQUIRED
Includes admittance to: 
The American Spirit Awards Patron Reception (Thursday, June 17, 2021)
The American Spirit Awards Luncheon and Leadership Forum (Friday, June 18, 2021)
The American Spirit Awards Gala (Friday, June 18, 2021)
---
$750 Individual Gala Ticket
Includes admittance to The American Spirit Awards Gala (Friday, June 18, 2021)
---
DONOR OPPORTUNITY
I am unable to attend, but wish to make a contribution on behalf of the American Spirit Awards education fund.
Proceeds from the American Spirit Awards will support educational programming at The National WWII Museum—including the ongoing development of classroom materials and professional-development opportunities for teachers in schools across the country, as well as online experiences that bring the Museum and its resources to students around the world.
For more information, contact our Fundraising Events staff at 504-528-1944 x 334 or email Ellen.Buckley@nationalww2museum.org.
American Spirit Awards Presenting Sponsor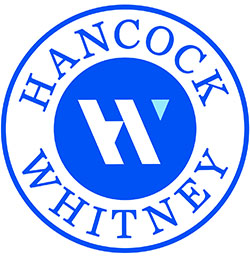 Supporting Sponsor
Todd Ricketts and Sylvie Légère
Travel Partner
American Airlines 
20th Anniversary Sponsor
In Honor of Richard L. Duchossois from His Loving Children
Friend of Awardee Sponsor
Madlyn and Paul Hilliard in Honor of Richard L. Duchossois
Event Production Sponsor
Solomon Group
Supporters
AIRBUS
Matilda Geddings Gray Foundation
Tom and Kathy Lanctot
Benefactor
AT&T
Friends
Latter & Blum Inc.
Priddy Family Foundation
Julie and Wyatt Rockefeller
Kathy and Joe Sanderson
Christina and Terry Schopfer
Mr. Robert V. Siebel
Vernon Brinson Charitable Fund
Veteran Supporters
Mr. William C. Buck
Sue and Rusty Burnett
Len & Fleur Harlan in Honor of David Nierenberg and The Magnificent Seven
Mr. Hershel W. Williams
Patrons
Anderson ZurMuehlen & Co., P.C.
Senator Bob Dole
Rear Admiral and Mrs. Philip A. Dur USN (Ret.)
John and Nikki Elmendorf
Duane Helwig
Joey and Maggie Kellum
Tom Martin
Rob McAdams
Phylway Construction LLC in Honor of Dan Fordice
Ed Tatum and Darla Roark
Jack York