American Spirit Awards
The American Spirit Awards is an awards gala celebrating individuals and organizations whose work reflects the values and spirit of those who served our country during the World War II years. We honor those who inspire others through their own acts of courage, sacrifice, initiative and generosity—particularly in the areas of leadership, service to country or community and education. 
The American Spirit Award recognizes an individual who best exemplifies the outstanding qualities of the American spirit, including teamwork, optimism, courage, and sacrifice, and who inspires the exploration and expression of these values through their own life and work. The award recognizes those who demonstrate through word and deed an extraordinary dedication to the enduring principles that strengthen America's freedom and democracy. The award also recognizes those who make unselfish contributions to their community, state, or nation; those who lead by example; and those who exhibit the highest standards of integrity, discipline, and initiative.
2021 American Spirit Award Recipients
MAJOR RICHARD L. DUCHOSSOIS USA, (Ret.)
Photo Credit: Linda M. Barrett, photographer.
WWII veteran, entrepreneur, and philanthropist Richard Duchossois served in five European campaigns during the war—receiving the Bronze Star, a Purple Heart, and the French Legion of Honor in recognition of his combat duties with the 610th Tank Destroyer Battalion. A member of The National WWII Museum's Board of Trustees from 2013 to 2019, Duchossois is an accomplished business executive known for his revival of the Arlington Park racetrack in Chicago and the production of "Arlington Million" race just weeks following the track's disastrous fire in 1985.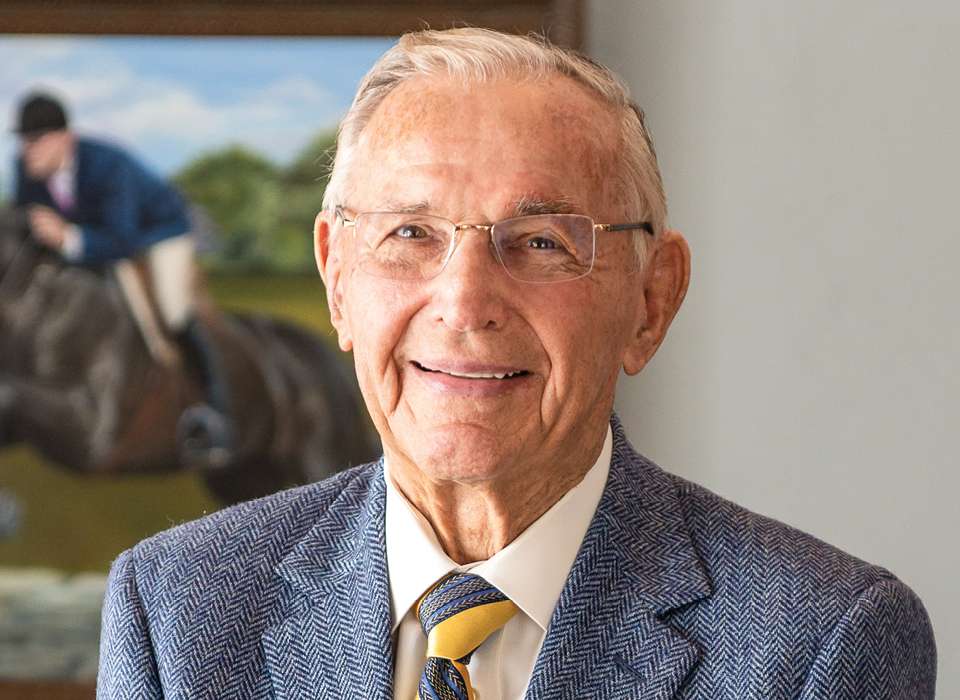 HENRY LOUIS GATES, JR., PHD
Through his work as an Emmy Award-winning filmmaker, celebrated Harvard University professor, literary scholar, journalist, and cultural critic, Dr. Henry Louis Gates, Jr. has dedicated his career to lifting up African American voices to more deeply inform the story of the American experience. Gates has authored 24 books, created 21 documentary films, serves as the Alphonse Fletcher University Professor and Director of the Hutchins Center for African & African American Research at Harvard University, and hosts the groundbreaking genealogy series Finding Your Roots on PBS.
DORIS KEARNS GOODWIN, PHD
Photo Credit: Annie Leibovitz, photographer.
Presidential historian Doris Kearns Goodwin is widely known and respected for her New York Times #1 best-selling books exploring how presidential leadership has shaped our country—from her Pulitzer Prize-winning No Ordinary Time: Franklin and Eleanor Roosevelt; The Home Front in World War II to the runaway bestseller Team of Rivals: The Political Genius of Abraham Lincoln to her latest Leadership in Turbulent Times. As a frequent contributor to documentaries and TV programs, Goodwin provides historical context on current events and shares leadership lessons from our nation's history.
VICTOR DAVIS HANSON, PHD
Through his definitive account of the deadliest conflict in human history, The Second World Wars: How the First Global Conflict Was Fought and Won, Dr. Victor Davis Hanson has provided new insights on the events of World War II and how they continue to impact our world today. One of America's preeminent military historians and recipient of the National Humanities Medal, Hanson serves as the Martin and Illie Anderson Senior Fellow at the Hoover Institution and has written or edited 24 books along with hundreds of articles, book reviews, editorials, and essays on Greek, agrarian, and military history and contemporary culture.
THE HONORABLE HENRY A. KISSINGER
Photo Credit: Jürgen Frank, photographer.
After escaping Nazi Germany and the horrors of the Holocaust, the Honorable Henry A. Kissinger arrived in the United States as a refugee, became a naturalized US citizen, and joined the US Army in 1943—serving in the 84th Infantry Division and volunteering for hazardous duties during the Battle of the Bulge before being reassigned to the Counter Intelligence Corps. A recipient of the Bronze Star, Nobel Peace Prize, Presidential Medal of Freedom, and Medal of Liberty, Kissinger helped shape US foreign policy and advance democracy as the 56th Secretary of State and a national security advisor for Presidents Nixon and Reagan.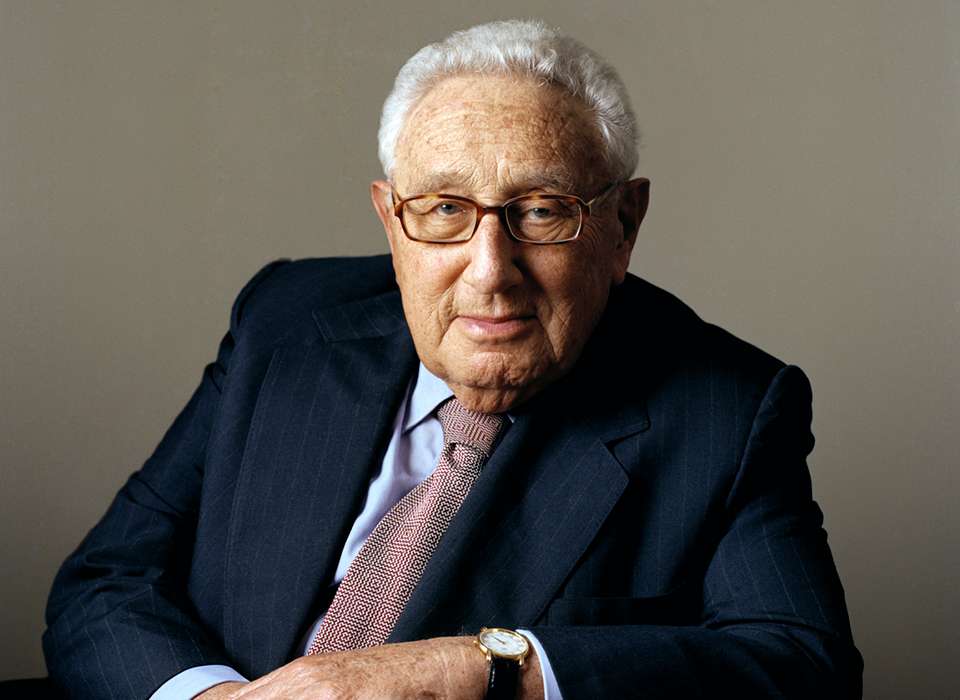 Since its beginning as The National D-Day Museum, the Museum has bestowed this award upon individuals who demonstrate extraordinary dedication to the principles that strengthen America's freedom and democracy. Through their work and philanthropy, American Spirit Medallion recipients exemplify the highest standards of integrity, discipline, and initiative while making unselfish contributions to their community, state, or nation.
Nomination for The American Spirit Medallion
2021 American Spirit Medallion Recipients
CAPTAIN DANIEL K. FORDICE III, USA (RET.)
An avid aviator who served in the US Army and Mississippi National Guard, Dan Fordice has flown vintage WWII aircraft across the world, including the C-47 That's All Brother from the D-Day invasion, and is the founder of two nonprofits that honor veterans and active-duty servicemembers.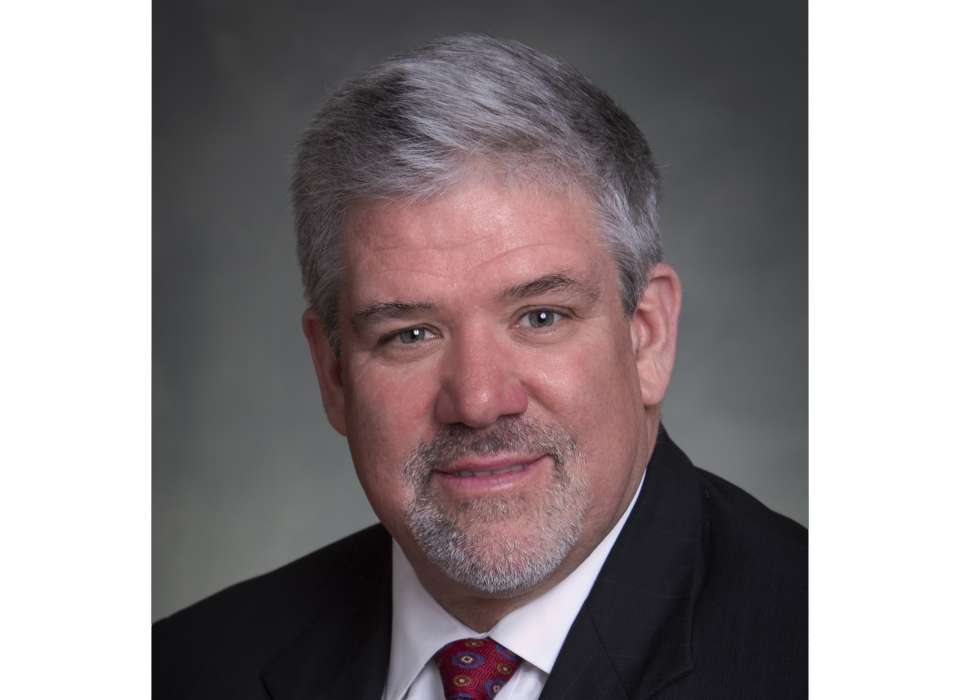 KATHERINE JOHNSON, POSTHUMOUSLY (1918-2020)
Photo Credit: Annie Leibovitz, photographer.
As one of the first African American women to work for NASA as a mathematician, Katherine Johnson provided critical calculations to ensure the success of several historic US space missions from 1953 to 1986, serving as an inspiration to generations of Americans.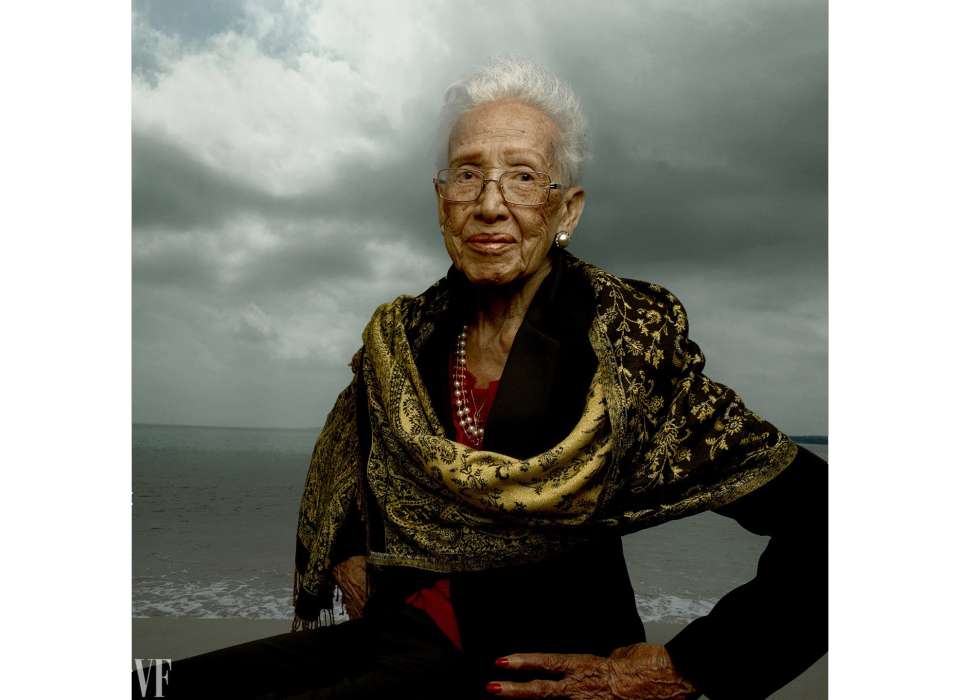 Anne Levy
A Holocaust survivor who escaped to America from the Warsaw Ghetto in German-occupied Poland, Anne Levy has served as an educator and activist, confronting Holocaust deniers, standing up to prejudice, and also dedicating her time as a longtime volunteer at The National WWII Museum.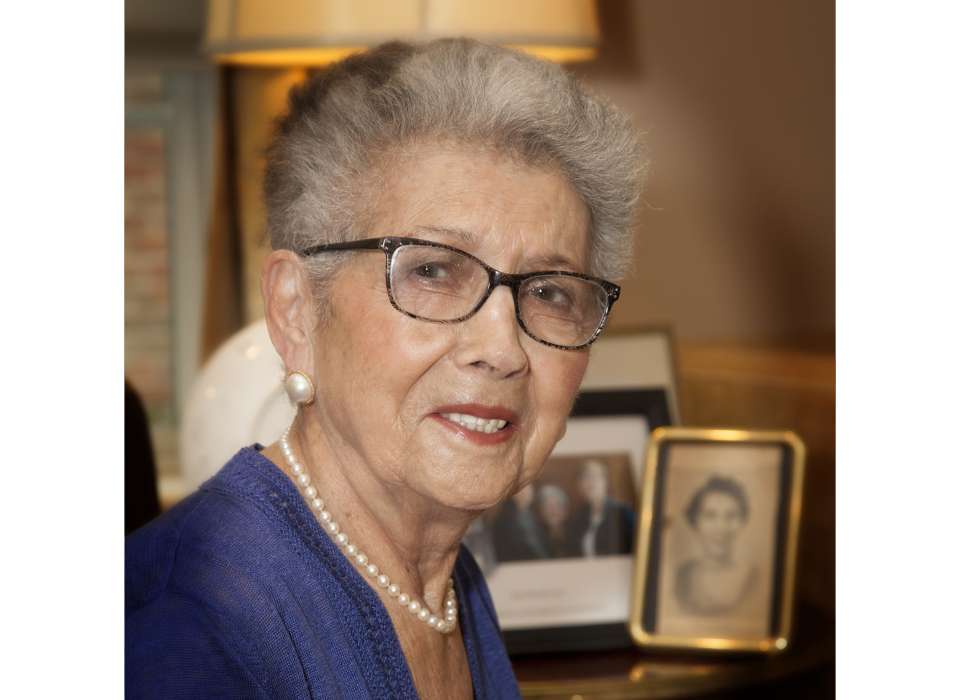 Major General Angela Salinas, USMC (Ret.)
A woman of many firsts, Major General Angela Salinas broke ground as the first Latina promoted to General officer ranks in the US Marine Corps, the first woman to command a Marine Corps Recruit Depot, and now serves as Chief Executive Officer of the Girl Scouts of Southwest Texas.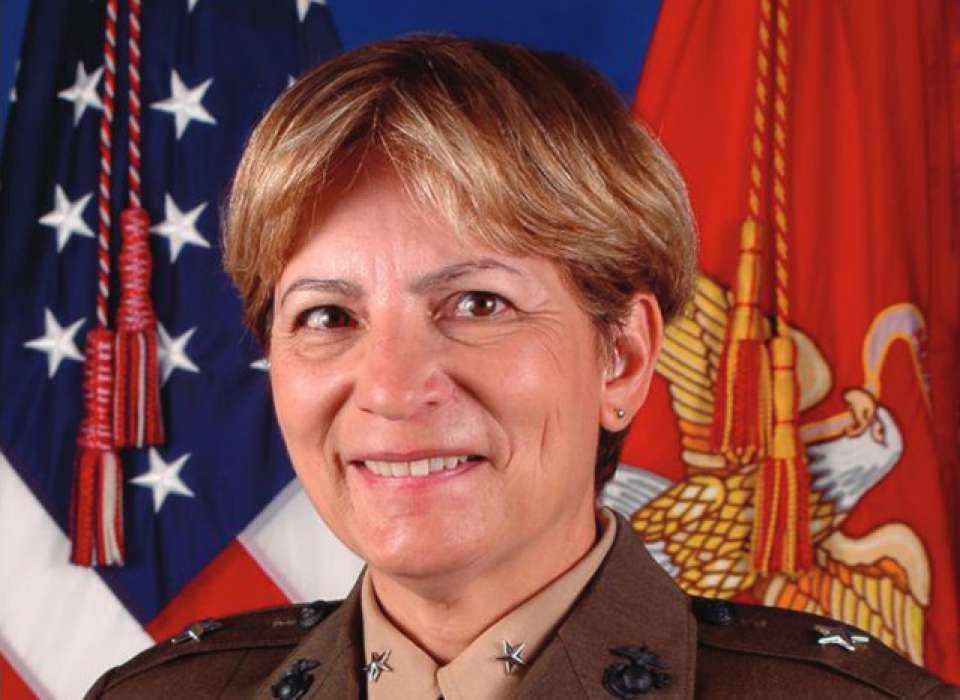 The president of The National WWII Museum awards the Silver Service Medallion to veterans and those with a direct connection to World War II who have served our country with distinction and continue to lead by example.
Nomination for The Silver Service Medallion
2021 Silver Service Medallion Recipients
Major John H. "Lucky" Luckadoo, USAF (Ret.)
Assigned to the 100th Bomb Group, the "Bloody Hundredth," Major John Luckadoo served as a B-17 bomb pilot and Squadron Operations Officer with the Eighth Air Force. Today, the French Legion of Honor recipient continues to share his WWII experiences as he works to establish a national holiday for Home Front heroes.

LIEUTENANT ROSE BAYUK, USANC (RET.), POSTHUMOUSLY (1915-2021)
While serving with the Army Nurse Corps from 1942 to 1946, Lieutenant Rose Bayuk cared for soldiers on numerous transatlantic voyages aboard the hospital ship USAHS Thistle. After the war, she continued to advance her nursing career in Minnesota and, upon retirement, volunteered as an American Red Cross nurse.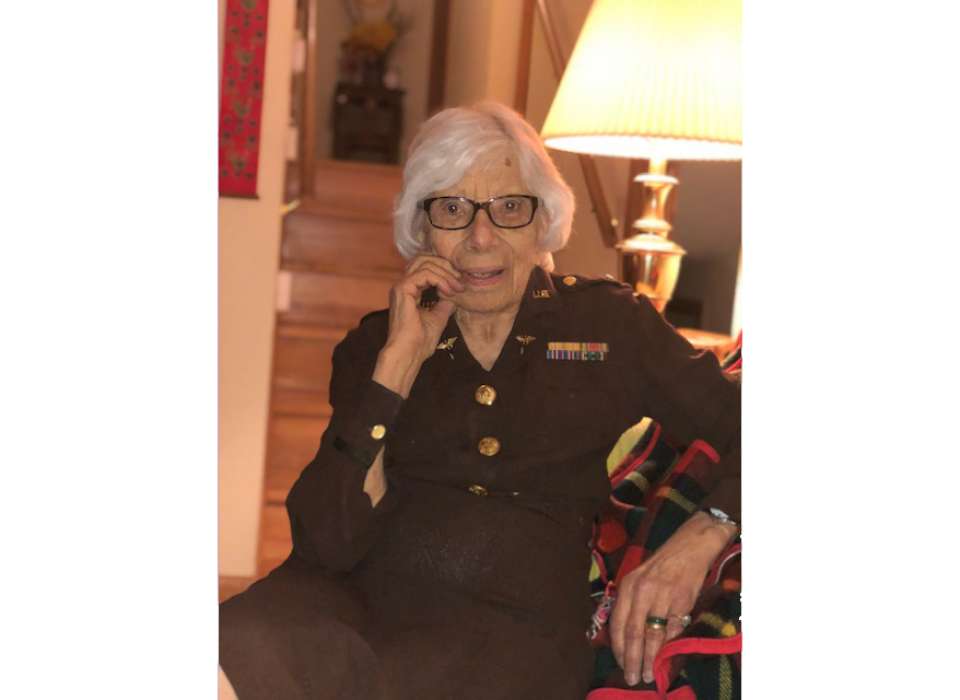 WO1 JOHNNIE A. JONES, SR., USA (RET.)
Recipient of the French Legion of Honor Award, Warrant Officer Johnnie Jones Sr. served with the 494th Quartermaster Port Battalion, landing on Omaha Beach as part of the third wave on D-Day, before returning to Louisiana, where he earned a law degree and had a distinguished six-decade career as a civil rights attorney.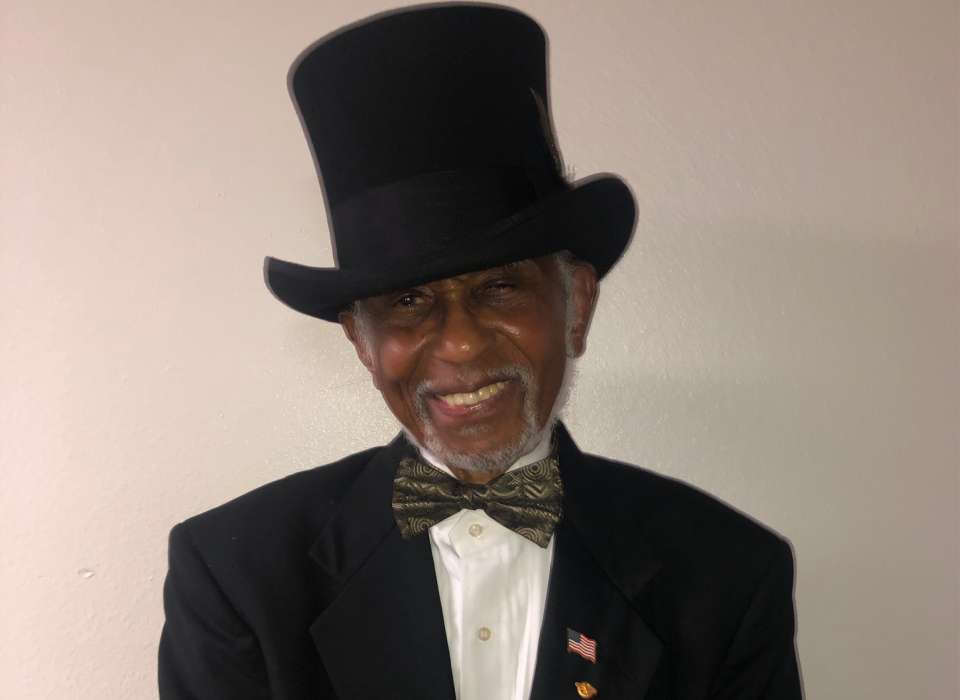 The 2022 Billy Michal Student Leadership Awards
The Billy Michal Student Leadership Award is presented annually to one student from each state and the District of Columbia who demonstrates the American spirit in his or her community. The values of leadership, teamwork, tolerance, creativity, and perseverance can and should be learned and lived by all Americans regardless of age.

When six-year-old Billy Michal from Zimmerman, Louisiana, helped his one-room school win a statewide scrap metal collection contest during World War II, he understood that every citizen—no matter how small—could contribute to our victory in the war. His example, and the actions of millions of other students on the Home Front, reminds us that service to country and community helps create active, engaged citizens. Through this award, the Museum promotes these values to students nationwide and honors those who exemplify them.

The Museum is currently taking nominations from across the country for these awards. Nominees should have a strong record of volunteerism, school and/or community activism, or implementing creative solutions to recognized problems. Selected awardees and a parent or chaperone will travel to New Orleans to be recognized as part of the Museum's American Spirit Awards on June 9–10, 2022. Student leaders will:
 
Be invited to The National WWII Museum in New Orleans and attend the American Spirit Leadership Luncheon and Forum.
Participate in a Q&A session with American Spirit Award recipients.
Be featured on the Museum's American Spirit Award website.
Receive recognition during the American Spirit Awards Luncheon.
Represent their state during the American Spirit Awards.
Have their travel and accommodations paid for by The National WWII Museum

Help Us Select This Year's Recipients
Do you know a student in 8th to 12th grade from your state who demonstrates the values of leadership, teamwork, tolerance, creativity, and perseverance with a strong record for volunteerism, activism, or implementing creative solutions to recognized problems? Nominate them for the Billy Michal Student Leadership Award.

SUBMIT YOUR NOMINATION

Nominations must be received by Friday, March 18, 2022.

Nomination criteria: Nominees currently must be from 8th to 12th grade; only individual students can be nominated, not groups; students may be in public, private, parochial, or home school in the United States; awardees will be selected based on their demonstrated commitment to making a positive contribution to their school, community, country, and/or the world; only fully completed nominations will be eligible for consideration.
American Spirit Awards Presenting Sponsor
Supporting Sponsors
Sylvie Légère and Todd Ricketts
Spirit Sponsors
Freeport-McMoRan
The Richard Adkerson Family Foundation
20th Anniversary Sponsor
In Honor of Richard L. Duchossois from his Proud and Loving Children
Friend of Awardee Sponsors
Madlyn and Paul Hilliard in Honor of Richard L. Duchossois
Kathy and Joe Sanderson
Stephens
Virtual Event Production Sponsors
Atherton Pictures
DB Productions
Supporters
Airbus Americas
Kevin G. Clifford and Michele T. Reynoir
Tom and Kathy Lanctot
Latter & Blum, Inc.
Matilda Geddings Gray Foundation
Friends
Ducommum
Adrea D. Heebe
Mr. and Mrs. Henry A. Leander
Liskow & Lewis
Priddy Family Foundation
Julie and Wyatt Rockefeller
Christina and Terry Schopfer
Carl and Peggy Sewell
Mr. Robert V. Siebel
Phyllis M. Taylor
Advocate
AT&T
Crown Family Philanthropies
Lockton Companies
Lupo Family Charitable Fund
Patriot
Mr. & Mrs. Lawrence E. Bathgate, II
Sue and Rusty Burnett
Data Axle
Len & Fleur Harlan in honor of David Nierenberg and The Magnificent Seven
The Newell & Bettie Graham Foundation
Jimmy and Lillian Maurin
The John J. McArdle III & Joan Creamer McArdle Foundation
Jones Walker, LLP
Jane and Ron Olson
Vernon Brinson Charitable Fund
Veteran Supporters
Ronald Bell
Bourgeois Bennett LLC
Mr. William C. Buck
Cim-Tek Filtration
Jenny Elkins
Louis and Judy Freeman
Mr. and Mrs. William H. Hines
David B. Kahn
Mr. Ben A. Martinez, Jr.
Mr. and Mrs. Markham R. McKnight
David Menard, DVM
Morris Family Foundation
Joyce and Sidney Pulitzer
Pixie and Jimmy Reiss
Frank and Paulette Stewart
Mr. Hershel W. Williams
Patrons
Anderson ZurMuehlen & Co.,P.C.
Mr. and Mrs. Robert J. Bailey
Paul Barletta
Gigi Becker
Margaret Becker
Dr. Jim and Mary Blakely, Friends of Lucky Luckadoo
John A. Brennan
Dorothy Clyne
Senator Bob Dole
Rear Admiral and Mrs. Philip A. Dur USN (Ret.)
Lisa Becker Edmundson
John and Nikki Elmendorf
Pam Davis Friedler
Barry P. Gossett
Duane Helwig
William and Susan Hess
Jennifer N. Pritzker Revocable Trust
Joey and Maggie Kellum
Patricia Ann Krebs
LTC (Ret) John Kuttruff and Cynthia Pazos
The Honorable and Mrs. Robert L. Livingston
Nicholas J. Lynn
Adair and Dee Margo
Tom Martin
Mark and Mindy Mayer
Mr. Herbert Miller
Lawrence Myers
John Nicklow
David Nierenberg
The Colleen & Sam Nunn Family Foundation
Phylway Construction LLC in honor of Dan Fordice
Joyce and Sidney Pulitzer
Ed Tatum and Darla Roark
Eduardo Rodriguez
Lori and Bobby Savoie
Harry Scher
ThirtyNorth Investments, LLC
Karen Walk Geisert
Gov Christine Todd Whitman
Jack York
Special thanks to Bennett Awards for providing the medallions for American Spirit Award honorees