The American Spirit Award recognizes individuals who best exemplify the outstanding qualities of the American spirit, including teamwork, optimism, courage, and sacrifice, and who inspire the exploration and expression of these values through their own life and work.
AMERICAN SPIRIT AWARDS 2021 RECIPIENT
MAJOR RICHARD L. DUCHOSSOIS USA, (RET.)
Photo Credit: Linda M. Barrett, photographer.
WWII veteran, entrepreneur, and philanthropist Richard Duchossois served in five European campaigns during the war—receiving the Bronze Star, a Purple Heart, and the French Legion of Honor in recognition of his combat duties with the 610th Tank Destroyer Battalion. A member of The National WWII Museum's Board of Trustees from 2013 to 2019, Duchossois is an accomplished business executive known for his revival of the Arlington Park racetrack in Chicago and the production of "Arlington Million" race just weeks following the track's disastrous fire in 1985.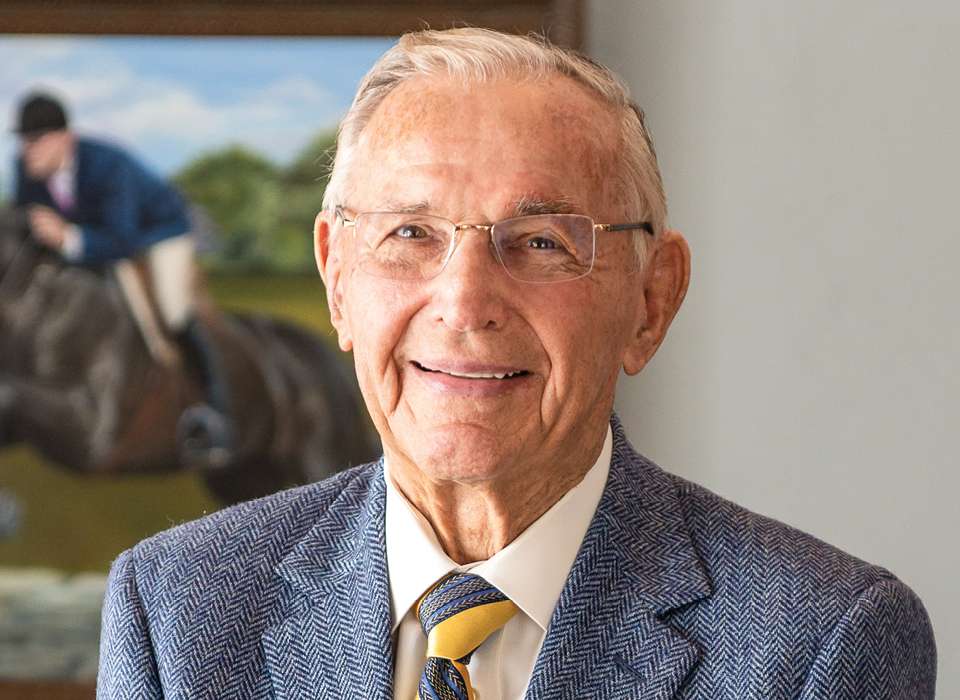 AMERICAN SPIRIT AWARDS 2021 RECIPIENT
HENRY LOUIS GATES, JR., PHD
Through his work as an Emmy Award-winning filmmaker, celebrated Harvard University professor, literary scholar, journalist, and cultural critic, Dr. Henry Louis Gates, Jr. has dedicated his career to lifting up African American voices to more deeply inform the story of the American experience. Gates has authored 24 books, created 21 documentary films, serves as the Alphonse Fletcher University Professor and Director of the Hutchins Center for African & African American Research at Harvard University, and hosts the groundbreaking genealogy series Finding Your Roots on PBS.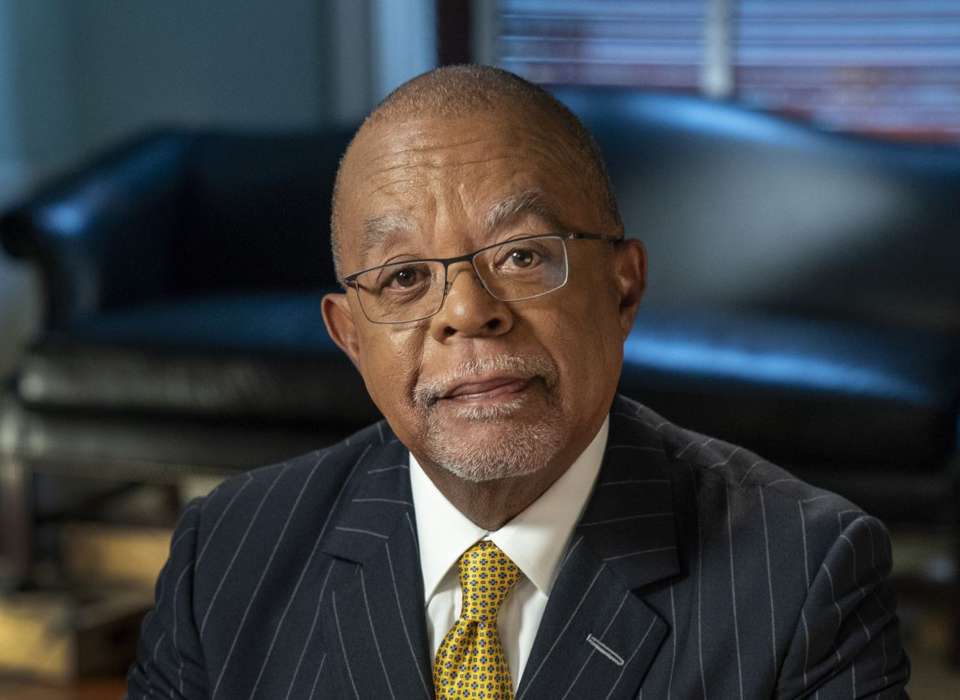 AMERICAN SPIRIT AWARDS 2021 RECIPIENT
DORIS KEARNS GOODWIN, PHD
Photo Credit: Annie Leibovitz, photographer.
Presidential historian Doris Kearns Goodwin is widely known and respected for her New York Times #1 best-selling books exploring how presidential leadership has shaped our country—from her Pulitzer Prize-winning No Ordinary Time: Franklin and Eleanor Roosevelt; The Home Front in World War II to the runaway bestseller Team of Rivals: The Political Genius of Abraham Lincoln to her latest Leadership in Turbulent Times. As a frequent contributor to documentaries and TV programs, Goodwin provides historical context on current events and shares leadership lessons from our nation's history.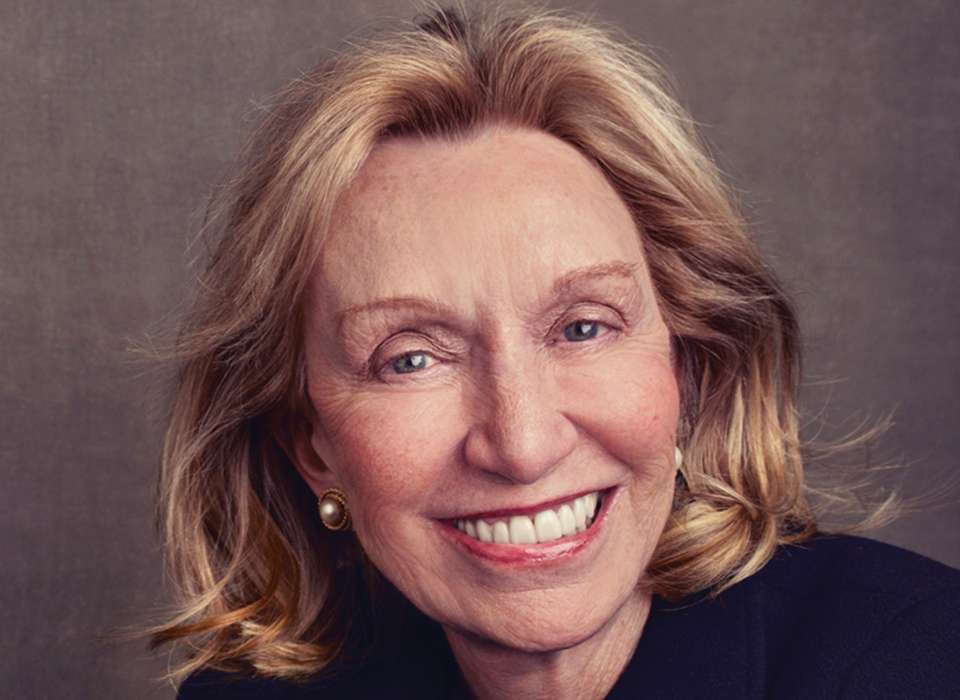 AMERICAN SPIRIT AWARDS 2021 RECIPIENT
VICTOR DAVIS HANSON, PHD
Through his definitive account of the deadliest conflict in human history, The Second World Wars: How the First Global Conflict Was Fought and Won, Dr. Victor Davis Hanson has provided new insights on the events of World War II and how they continue to impact our world today. One of America's preeminent military historians and recipient of the National Humanities Medal, Hanson serves as the Martin and Illie Anderson Senior Fellow at the Hoover Institution and has written or edited 24 books along with hundreds of articles, book reviews, editorials, and essays on Greek, agrarian, and military history and contemporary culture.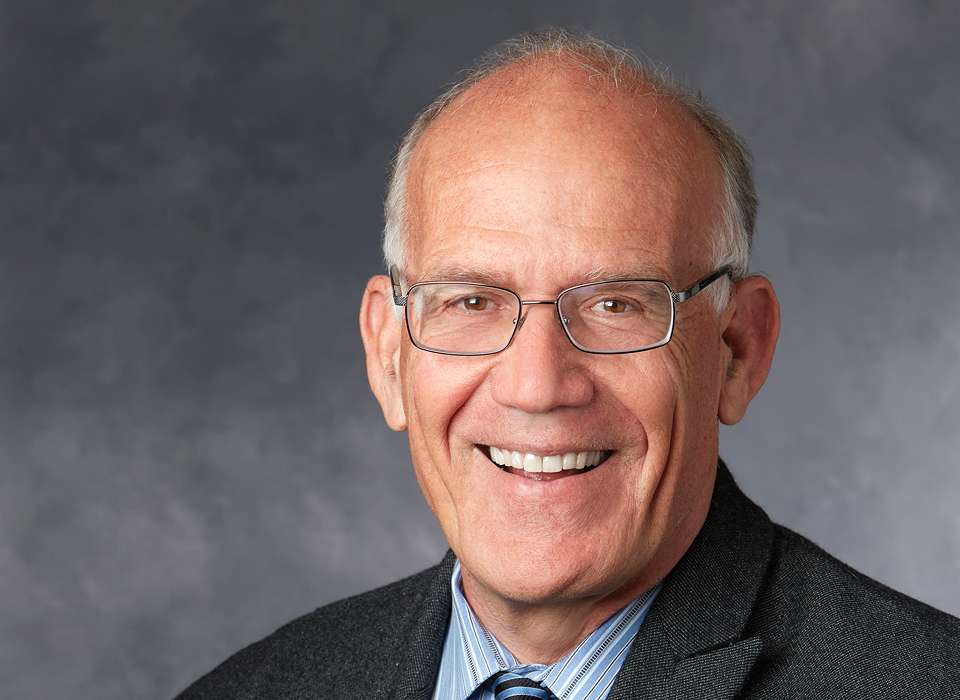 AMERICAN SPIRIT AWARDS 2021 RECIPIENT
THE HONORABLE HENRY A. KISSINGER
Photo Credit: Jürgen Frank, photographer.
After escaping Nazi Germany and the horrors of the Holocaust, the Honorable Henry A. Kissinger arrived in the United States as a refugee, became a naturalized US citizen, and joined the US Army in 1943—serving in the 84th Infantry Division and volunteering for hazardous duties during the Battle of the Bulge before being reassigned to the Counter Intelligence Corps. A recipient of the Bronze Star, Nobel Peace Prize, Presidential Medal of Freedom, and Medal of Liberty, Kissinger helped shape US foreign policy and advance democracy as the 56th Secretary of State and a national security advisor for Presidents Nixon and Reagan.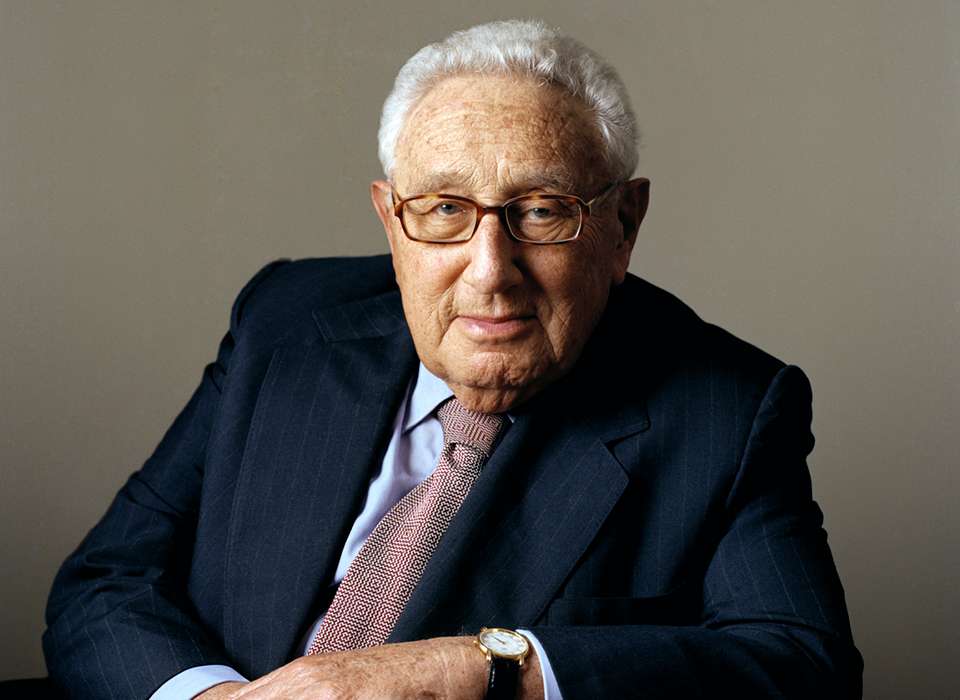 AMERICAN SPIRIT AWARDS 2019 RECIPIENT
Vice President Richard B. Cheney
Across four decades of public life, Dick Cheney has served at the highest levels of government during some of the most critical days in modern American history.
In the post-Watergate administration of Gerald Ford, the president turned to Cheney, then 34 years old, to lead the White House staff in the work of restoring the nation's confidence and waging the president's 1976 campaign.
After leaving the White House, Cheney returned to his home state of Wyoming, where he was elected in 1978 as the state's sole member of the House of Representatives. Re-elected to office five times, Cheney served in several leadership positions and was chosen by his colleagues as the minority whip, the number two position in the House Republican leadership. 
In 1989, he was nominated by President George Bush to serve as Secretary of Defense. Confirmed unanimously by the US Senate, Cheney served at the Pentagon for four years. Through most of the 1990s, Cheney worked in the private sector as chief executive officer of the Halliburton Company in Dallas, Texas. 
In 2000, George W. Bush asked Cheney to become his running mate. President Bush and Vice President Cheney were inaugurated for the first of two terms on January 20, 2001. Best known for his involvement in national security matters following the terrorist attacks of September 11, 2001, Cheney has been recognized by many as the most powerful and consequential vice president in American history. 
Cheney and his wife, Lynne V. Cheney, live in Wyoming and have two daughters and seven grandchildren.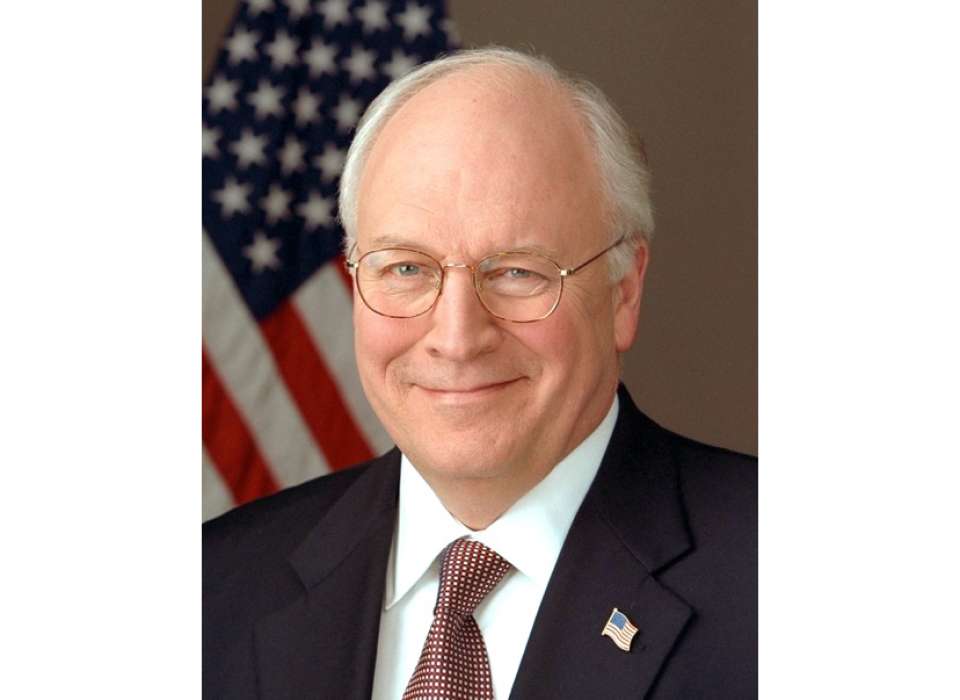 AMERICAN SPIRIT AWARDS 2019 RECIPIENT
Senator Joseph I. Lieberman
Joseph I. Lieberman was for 24 years a member of the US Senate from Connecticut. 
At the end of his service in January 2013, he was chairman of the Homeland Security and Governmental Affairs Committee, and a senior member of the Armed Services Committee. Through both committee positions, he became a leader in protecting the security of the American people, supporting American international leadership, and advocating for America's Veterans.
Lieberman is known as a national leader who works across party lines to get things done and who speaks his conscience regardless of the political consequences. Before his election to the Senate in 1988, he served 10 years in the Connecticut State Senate and six years as Connecticut's Attorney General. 
In 2000, he was the Democratic candidate for vice president of the United States. Now senior counsel at the law firm of Kasowitz, Benson, Torres LLP in New York, Lieberman also serves on the board of several nonprofit organizations including the McCain Institute. He is married to Hadassah Freilich Lieberman. Together they have four children and 11 grandchildren.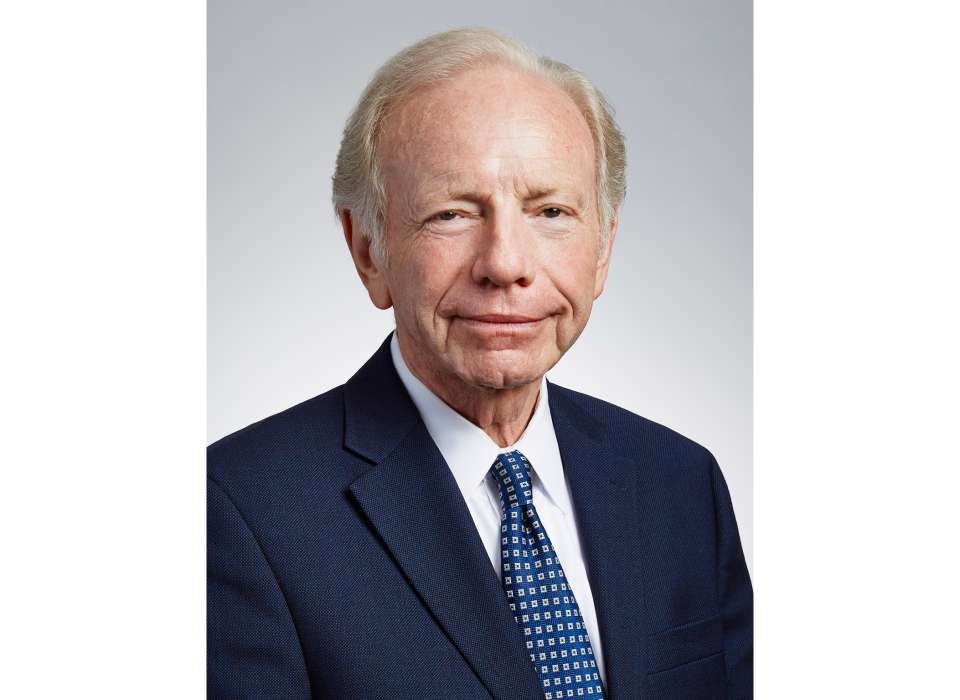 American Spirit Awards 2018 Recipient
Senator John McCain
John McCain entered the Naval Academy in June of 1954. He served in the United States Navy until 1981. He was elected to the U.S. House of Representatives from Arizona in 1982 and elected to the U.S. Senate in 1986. Senator McCain was the Republican Party's nominee for President in the 2008 election, and he currently serves as Chairman of the Senate Committee on Armed Services.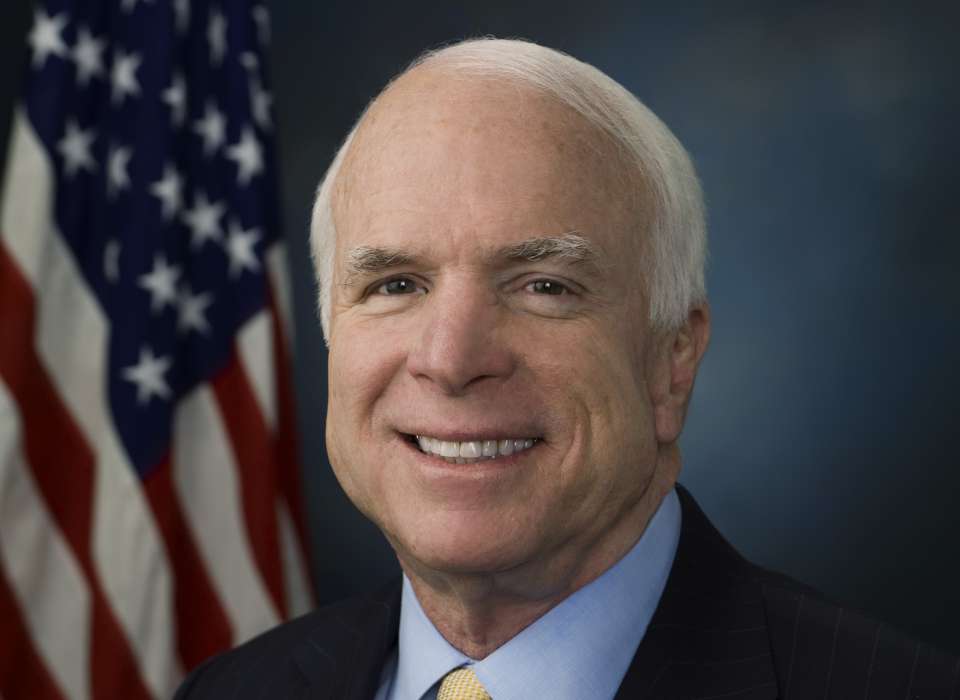 American Spirit Awards 2018 Recipient
Gary Sinise
Actor/humanitarian Gary Sinise has been working in support of veterans for nearly 40 years. His commitment started in the early 1980s, when he created the Vets Night program at the Steppenwolf Theatre in Chicago, which he cofounded. Among his numerous film and television roles, it was his portrayal of Lieutenant Dan Taylor in the landmark film Forrest Gump, in 1994, which formed an enduring connection with servicemen and women throughout the military community. In 2003, he volunteered for the USO and began visiting our troops in Iraq and around the world. In 2011, to expand upon his individual efforts, Sinise established the Gary Sinise Foundation. Its mission is to serve and honor our nation's defenders, veterans, first responders, their families, and those in need by creating and supporting unique programs that entertain, educate, inspire, strengthen, and build communities. Through the Foundation, Sinise started the Soaring Valor program, which provides one-of-a-kind experiences for our nation's honored WWII veterans. This includes a trip to New Orleans to tour The National WWII Museum, which features a heroes welcomes from the local community, entertainment, celebratory meals, and an opportunity for connecting with fellow veterans.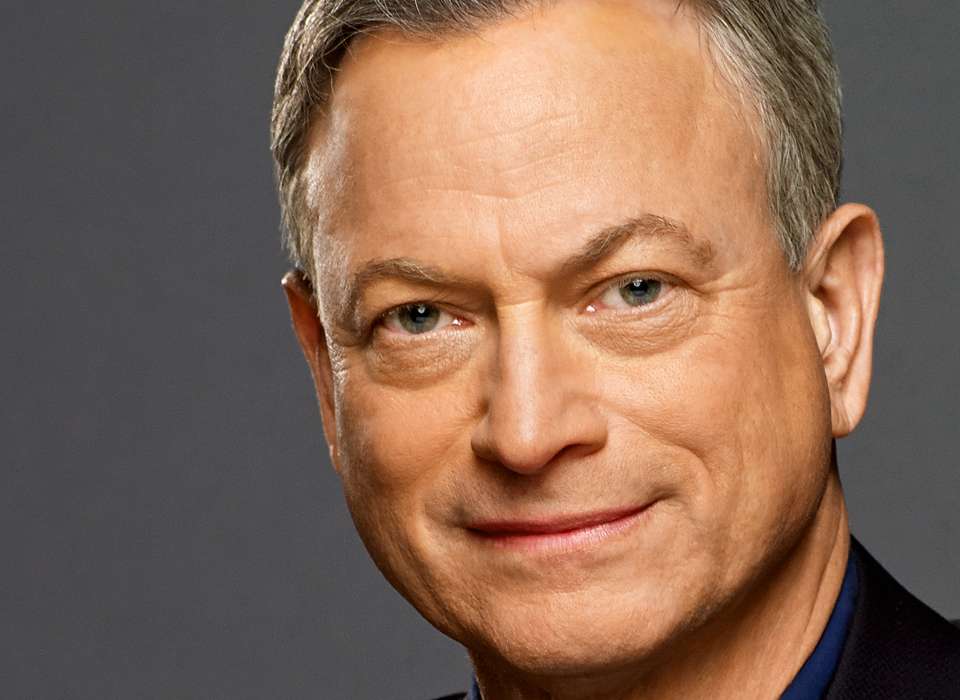 American Spirit Awards 2018 Recipient
Maurice Greenberg
Maurice Greenberg is the Chairman and CEO of C.V. Starr & Co. Inc. Greenberg retired in March 2005 as Chairman and CEO of American International Group (AIG), the largest insurance financial services company in the world, which was created by C.V. Starr & Co. under Greenberg's leadership. He serves on the President's Council on International Activities of Yale University, Honorary Vice Chairman of the Council on Foreign Relations, and Vice Chairman of the National Committee on United States-China Relations. He is also the past Chairman and Director of the Federal Reserve Bank of New York. He is active on the boards of many other civic and charitable organizations working in the United States and Asia. On June 6, 2014, at the 70th Anniversary celebration of D-Day at the Statue of Liberty in New York, Greenberg was awarded the French Ordre National de la Légion d'Honneur for his service during World War II. He also received of The Bronze Star Medal from the United States. In addition, on November 9, 2015, Greenberg received the insignia of Commandeur de l'Ordre National de la Legion d'Honneur, recognizing his leadership and contributions as Chairman of AIG. Greenberg received his pre-law certificate from the University of Miami and an LL.B from New York Law School in 1950 and has been granted honorary degrees from a number of universities. He is married and has four children.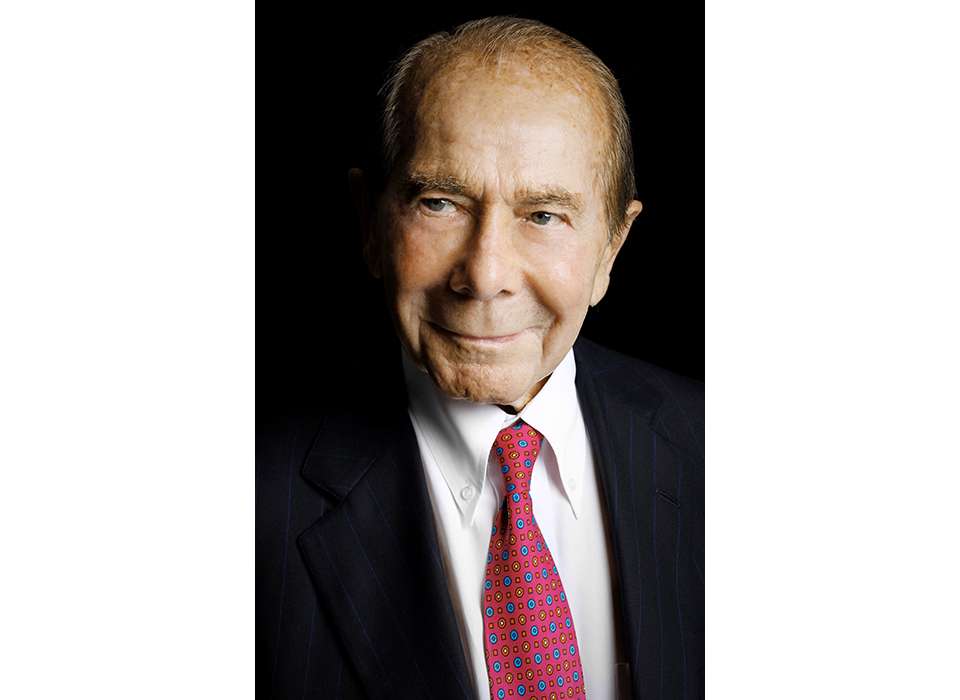 American Spirit Awards 2017 Recipient
David McCullough
David McCullough has been acclaimed as a "master of the art of narrative history." He is twice a winner of the Pulitzer Prize—for 1992's Truman and 2001's John Adams—and the National Book Award, and has received the Presidential Medal of Freedom, the nation's highest civilian award. He has also twice a winner of the Francis Parkman Prize. 
In a crowded, productive career, he has been an editor, teacher, lecturer, and familiar presence on public television. A gifted speaker, McCullough has lectured in all parts of the country and abroad, as well as at the White House. He is one of the few private citizens to speak before a joint session of Congress.

American Spirit Awards 2017 Recipient
David M. Rubenstein
David M. Rubenstein is a cofounder and co-CEO of The Carlyle Group, one of the world's largest private equity firms. A Baltimore native, Rubenstein is a graduate of Duke and The University of Chicago Law School. After practicing law and serving as chief counsel to the US Senate Judiciary Committee's Subcommittee on Constitutional Amendments, Rubenstein notably served under President Jimmy Carter as deputy assistant for domestic policy from 1977 to 1981. Rubenstein is deeply involved with a number of eminent organizations, including the Smithsonian Institution, the John F. Kennedy Center for the Performing Arts, and the Memorial Sloan Kettering Cancer Center, to name a few.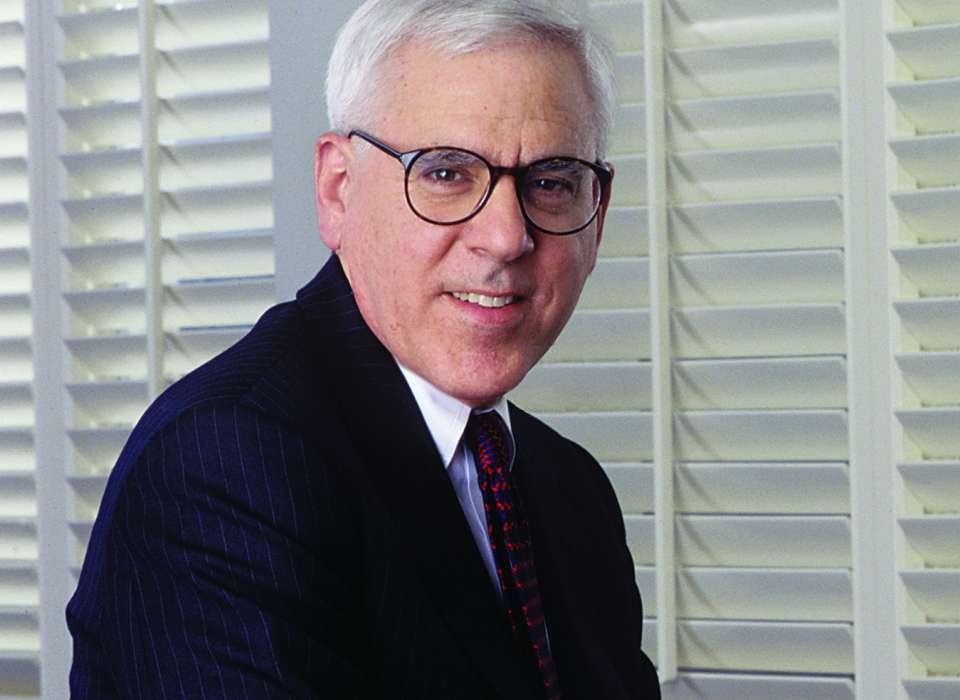 Dr. Stephen E. Ambrose
Author of the best seller Band of Brothers and executive producer of the HBO miniseries of the same title, Ambrose wrote an acclaimed, multivolume biography of Dwight "Ike" Eisenhower's presidency and his service as the Supreme Commander of the Allied assault on Nazi Germany. Among Ambrose's numerous other New York Times best sellers are D-Day and Citizen Soldiers. In addition to founding The National D-Day Museum (later designated by Congress as America's WWII Museum), Dr. Ambrose served as a historical consultant for the film Saving Private Ryan and was a recipient of the National Humanities Award from President Bill Clinton.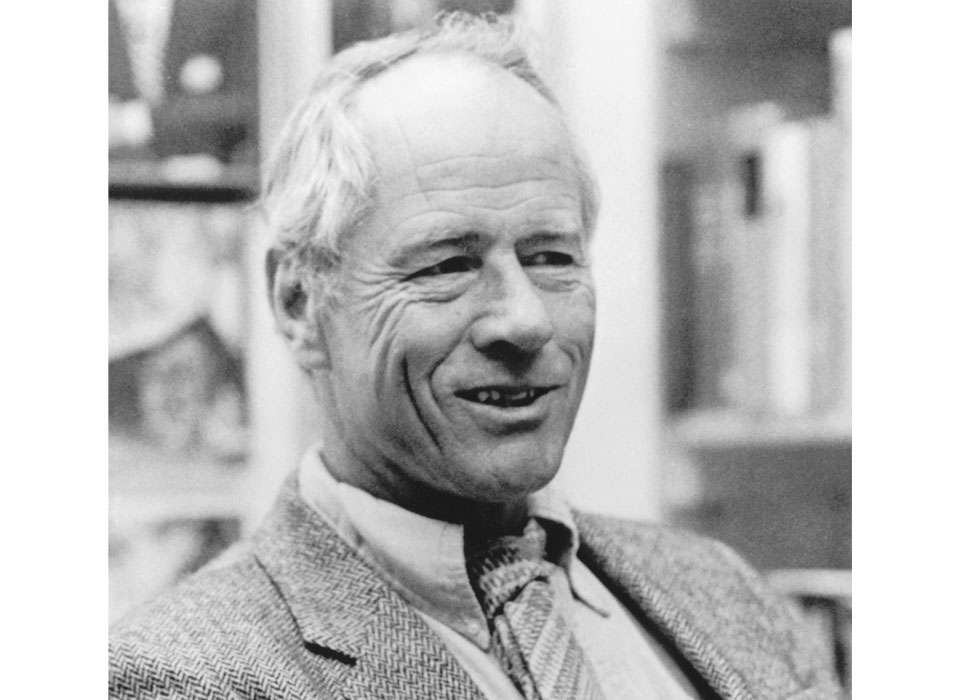 Ambassador Corinne "Lindy" Boggs
Marie Corinne Morrison Claiborne Boggs became the first woman to represent Louisiana in Congress, filling her husband's vacated seat after his death. She served a long and successful career that encompassed nine terms on Capitol Hill. Boggs, who concluded her career in public service as US Ambassador to the Vatican, was famous for her personal charm and tenacity.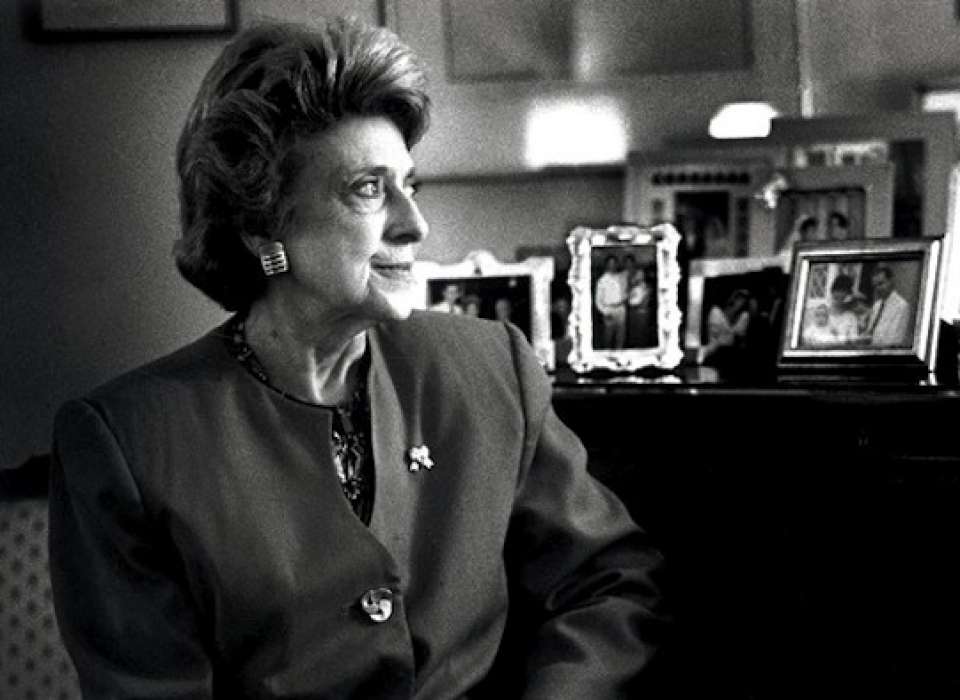 SENATOR HOWARD H. BAKER JR.
As World War II raged, Senator Howard H. Baker enlisted in the US Navy, where he served as a lieutenant on a PT boat in the South Pacific. After the war, Baker continued his education and began a career of public service in the Senate, including two terms as majority leader and minority leader. Senator Baker was known for his dignity, leadership, diplomacy, and his lifelong service to America.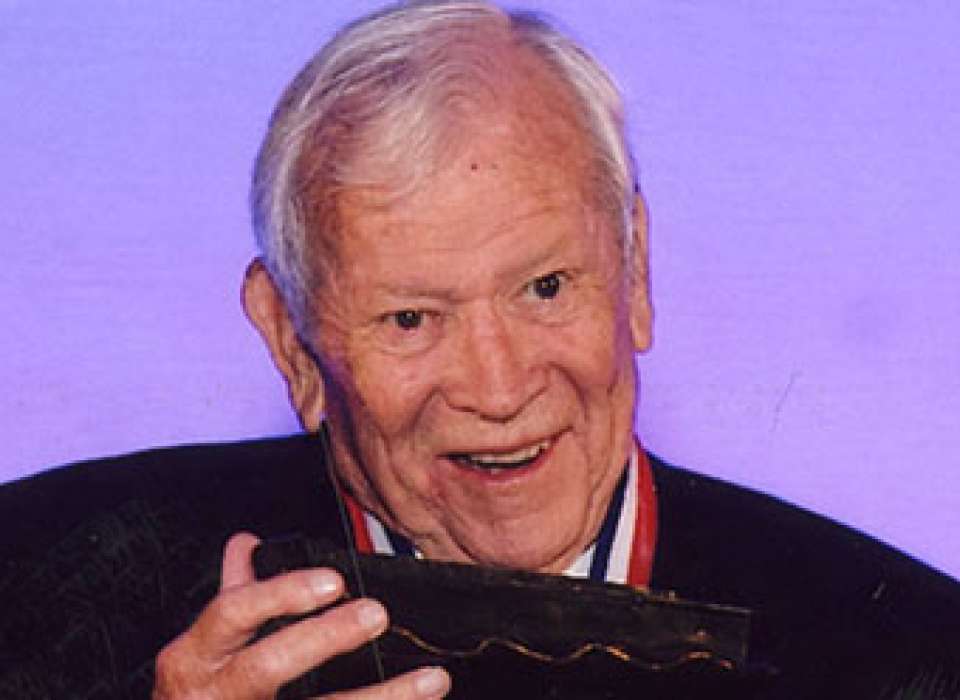 Tom Brokaw
As an award-winning news anchor and best-selling author, Brokaw has enriched our collective understanding of the WWII generation by publishingThe Greatest Generation, one of the most popular nonfiction works of the 20th century. Through the book and its sequel, The Greatest Generation Speaks, Brokaw has become America's voice of the generation that so heavily influenced his life and career. In November 2014, Brokaw was presented by President Barack Obama with the Medal of Freedom, America's highest civilian award. Brokaw received the French Legion of Honor Medal in May 2016.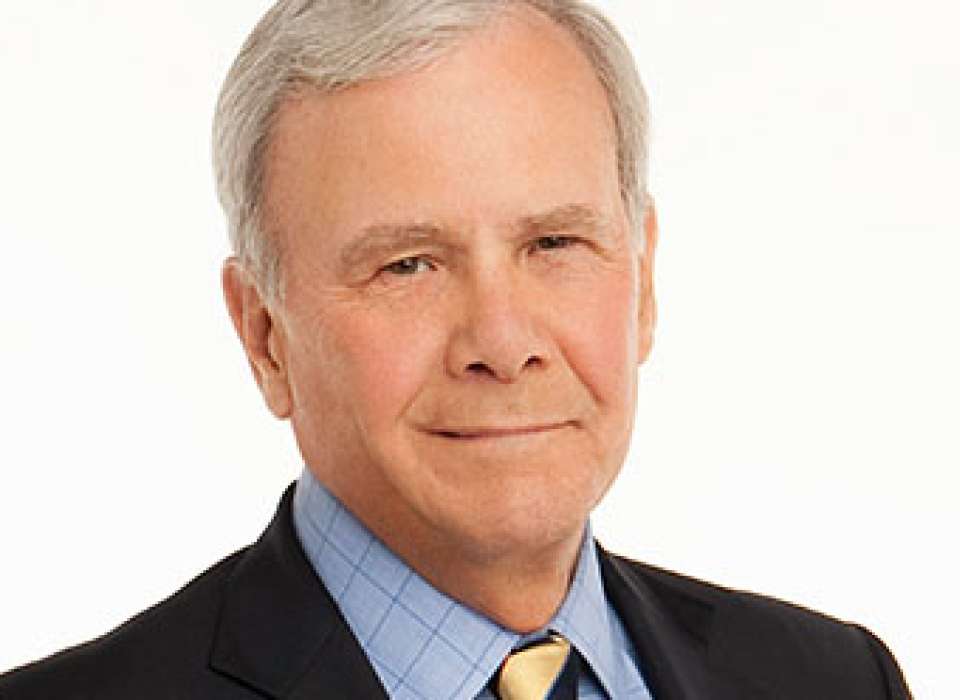 PRESIDENT GEORGE H.W. BUSH
From his combat duty as the youngest pilot in the US Navy at the age of 18 to his election as the 41st president of the United States, George H.W. Bush has never failed to give his best for the greater community. His courageous service in World War II earned him the Distinguished Flying Cross, among other awards. His long career is a testament to his leadership, wisdom, goodwill, and generosity.
SENATOR ROBERT DOLE
Senator Robert Dole had a distinguished record of public service that has made a difference for America. A decorated and wounded combat veteran of World War II, he received two Purple Hearts and a Bronze Star with one oak leaf cluster. Dole has had a long career in public service including positions as chairman of the Senate Finance Committee, his party's nominee for US president, member of the House of Representatives, and chairman of the Republican Party.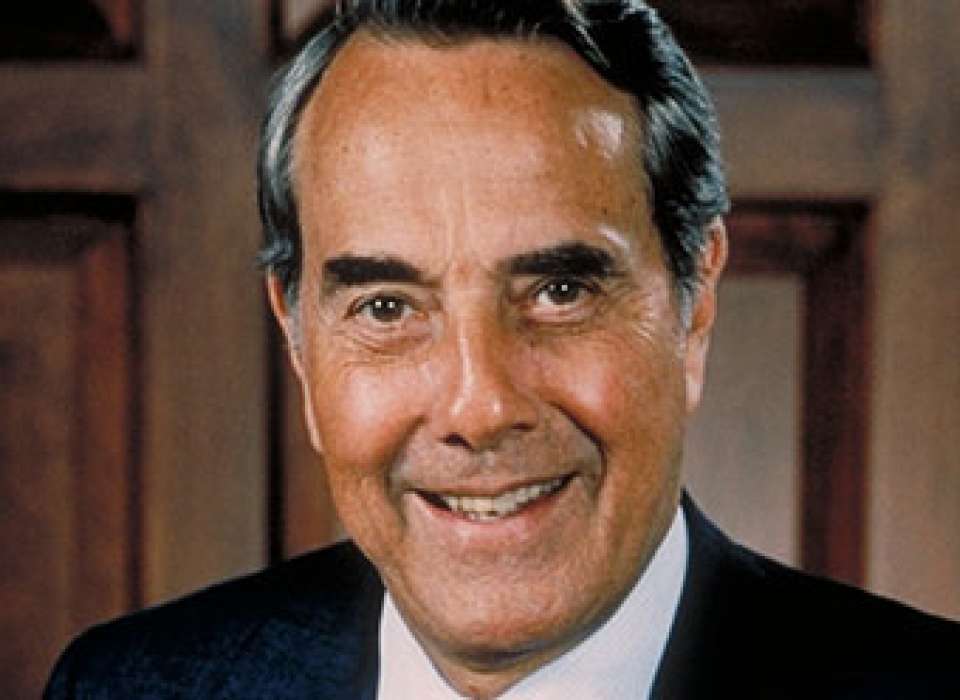 TOM HANKS
As an actor, Tom Hanks brings to life the same beliefs and values that motivated the men and women who selflessly served their country. From riveting portrayals on film to producing documentaries and television series, he encourages generations removed from World War II to learn all they can about Americans who made history. Hanks received the French Legion of Honor Medal in May 2016.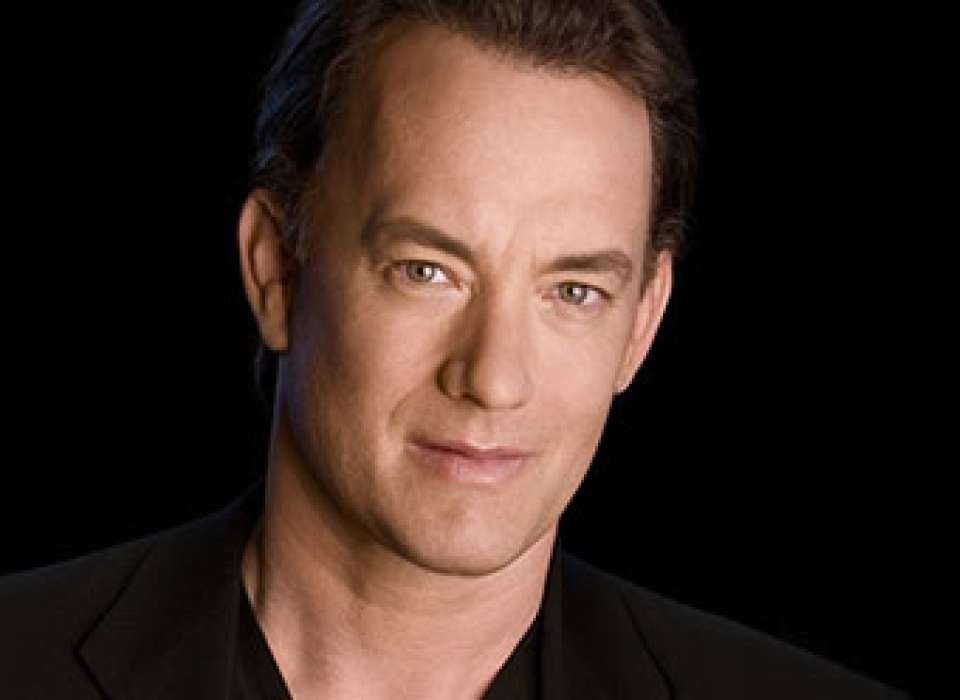 SECRETARY OF STATE GEORGE SHULTZ
George Shultz—a labor and economics specialist, educator, author, businessman, and international negotiator—served under three US presidents. During World War II he joined the US Marine Corps and served in the Pacific theater. Shultz entered a life of public service as the first director of the Office of Manpower and Budget, and secretary of the Department of Labor, Department of the Treasury, and Department of State.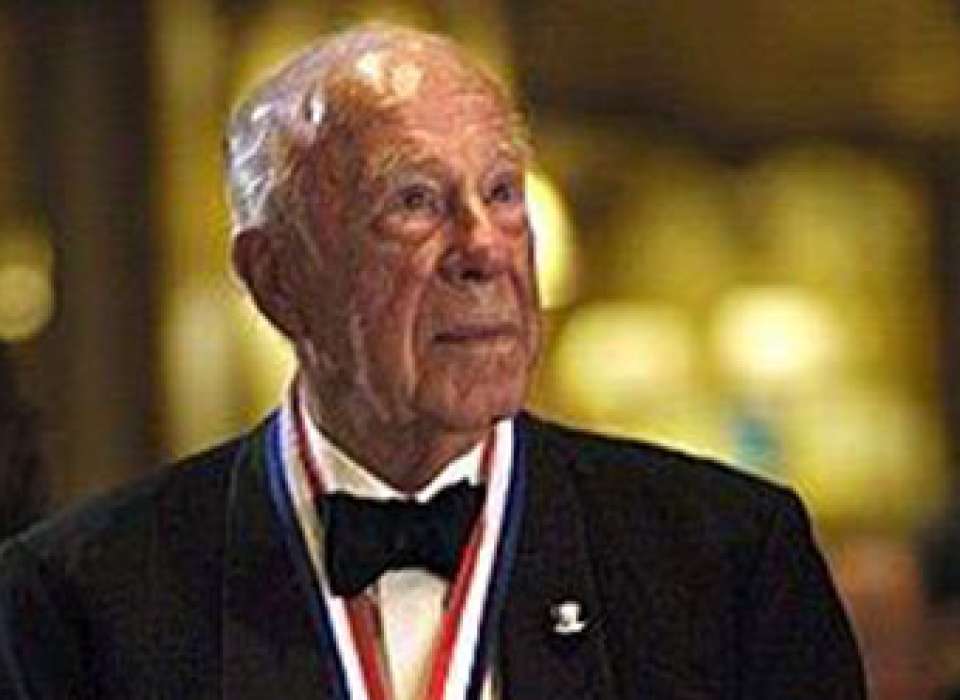 WWII Veteran Medal of Honor Recipients
Vernon Baker
First Lieutenant, US Army Company C, 370th Regiment, 92nd Infantry Division—May 6, 1945, near Viareggio, Italy
Van T. Barfoot
Second Lieutenant, US Army, 157th Infantry, 45th Infantry Division—May 23, 1944, near Carano, Italy
Walter D. Ehlers
Staff Sergeant, US Army, 18th Infantry, 1st Infantry Division—June 9, 1944, near Goville, France
John Finn
Lieutenant, US Navy—December 7, 1941, Kaneohe Bay, Territory of Hawaii
Charles P. Murray Jr.
First Lieutenant, US Army, Company C, 30th Infantry, 3rd Infantry Division—December 16, 1944, near Kayserberg, France
Hershel W. "Woody" Williams
Corporal, US Marine Corps Reserve, 21st Marines, 3rd Marine Division—February 23, 1945, Iwo Jima, Volcano Islands
Arthur J. Jackson
Private First Class, US Marine Corps, 3rd Battalion, 7th Marines, 1st Marine Division—September 18, 1944, Island of Peleliu