"The more than three dozen missions carried out by my father, William F. Hanson, in a B-29 bomber over Japan, were a world apart from his cousin's experience.  Victor Hanson's war ended in a fatal May 19, 1945, rendezvous with a Nambu machine gun nest on the crest of Sugar Loaf Hill with the 6th Marine Division on Okinawa. Both fought in a way foreign to their other cousin, Robert Hanson, who worked as a logistician in Iran, ferrying American military freight to the Russians.

"All three Hansons experienced different wars from that of my maternal cousin Richard Davis. He 'rolled' across France as part of Patton's Third Army. Dick's war in turn was unlike that of another maternal cousin, Beldon Cather. As a boy I remember an occasionally feverish Beldon on the farm as a lifelong semi-invalid, suffering neurological disabilities from serial bouts with dengue fever contracted while fighting in the Pacific. Beldon did not battle in the same manner or against the same enemies or in the same places as his brother Holt, killed while serving in combat with an artillery battalion of the Seventh Army in November 1944, and buried in France at the Epinal American Cemetery." 
These opening two paragraphs in The Second World Wars by Victor Davis Hanson, published just weeks ago, are brilliant in evoking not only his theme of the global scale and scope of World War II, but in casting the experiences and various losses endured by his own family in personal terms.  
Hanson has written movingly of the story of his namesake Victor, killed at Okinawa, in his previous work The Ripples of Battle, where he tells of his personal connection to his deceased uncle through his letters and conversations with the surviving veterans of F Company, 2nd Battalion, 29th Marines who had served with his uncle, and were there at his death. The story culminates 57 years later with the return of his uncle's ring—the band cut and containing an image of a Roman legionary—to his nephew, now a professor of classics and military history in California.
When most people occasionally pause in their busy lives to think about the past and how it shapes us, they don't delve too deeply. With a little more study and inspection, however, we can begin to see a vast panorama of the many legacies of World War II alive in this one California family. There is not only the different destinations and roles, and the lost dead, but the survivors, some forever wounded, others more whole but permanently marked, with all of their effects connected in the webs of families, friends, and human relations that enmesh all of us. What I think might be the best part of the rest of The Second World Wars is that Hanson has brilliantly established the personal context of all the events through his own family history, and beyond his scholarly and historical analysis, readers will no doubt reflect upon the experiences of their own families and loved ones, gaining self-knowledge within the context of the largest war in history.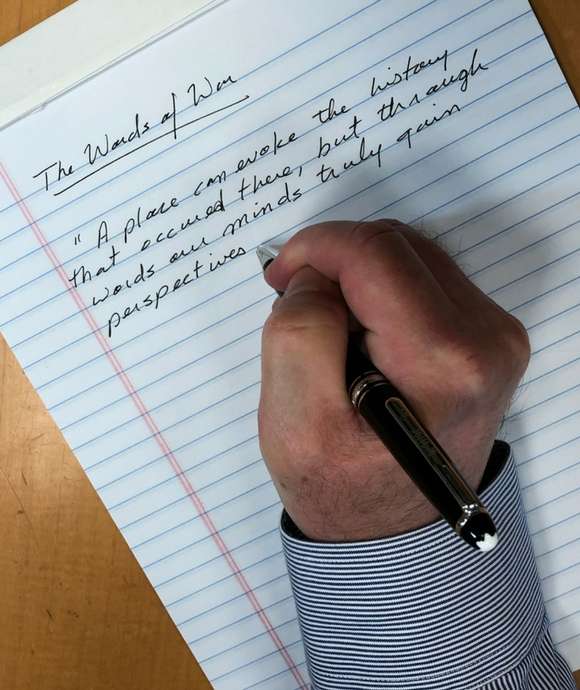 "A place can evoke the history that occurred there, but through words our minds truly gain perspectives and understanding of what it was like to know, feel, experience, hope, fail, triumph, and live through events from which we ourselves were absent. The written word is our most intricate map to retrace and reconstruct what we think happened, and ultimately brings us back to ourselves."
 – Keith Huxen, PhD, Senior Director of Research and History, The National WWII Museum  

Contributor
Keith is the former Senior Director of Research and History in the Institute for the Study of War and Democracy at The National WWII Museum.    
Learn More