In World War II, identification tags or "dog tags," as they were called, were a required uniform item in the American military, and were provided at the expense of the government. They are often found in donations with almost 500 dog tags represented in the Museum's collections. Although a standard issue item, service members found ways to personalize them. The type of chain used varies widely; cloth tape was sometimes used and parachute cord was popular with airborne forces. In addition, a number of different ways were used to keep the tags from rattling on the chain, all providing a unique appearance to this standard item.
However, one of the most interesting ways to personalize the dog tags was by adding religious medals. Roman Catholics in particular had a wide variety of saints' medals to choose from. The dog tags featured here make use not of a medal, but of another well known religious object. Staff Sergeant Robert Wolf served with the 343rd Infantry Regiment, 86th Infantry Division, in both the European and Pacific theaters. On his dog tags he added a mezuzah.
Mezuzahs come in many shapes and sizes but they all are intended to fulfill a mitzvah or biblical commandment to "write the words of God on your gates and doorposts of your house" (Deuteronomy 6:9). The mezuzah consists of a case, often decorative, containing a small parchment scroll. On the scroll is written a specific Jewish prayer, Shema Yisrael. A mezuzah is to be hung on all the doors of the house, except the bathroom doors. It provides protection to those in the home. Adding a mezuzah to your dog tags is not a standard use, but it was still intended to provide protection to the individual who wore it. Mr. Wolf did not recall exactly where he received the mezuzah. He recalled it had been passed out by some organization. "I figured it couldn't hurt to wear it." He was also not worried that it would identify him as a Jew to German forces, since his dog tags already were marked with an H for Hebrew.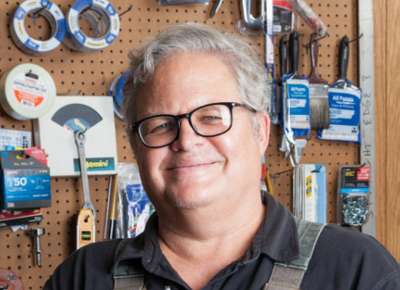 Contributor
A US Army veteran, Tom received a bachelor's degree from the University of Texas at San Antonio and a master's degree from Texas Te...
Learn More