Veterans
JAMES NERISON
VETERAN OF PT-305, SQUADRON 22
Jim Nerison joined the US Navy on November 2, 1942, at the age of 17. After boot camp in San Diego and additional training in Rhode Island, he arrived in New Orleans to train with Ron 22 on Lake Pontchartrain. Nerison's detailed written account of his time on PT-305 (in the Museum's collection), from his beginnings as a Seaman Recruit to his discharge as First Class Torpedoman, Petty Officer, includes descriptions of combat, shore-leave hijinks, and impromptu modifications to the vessel—including the addition of portholes salvaged from damaged yachts in the South of France.
JOSEPH BRANNAN
VETERAN OF PT-305, SQUADRON 22
Joseph Brannan credits a rabbit's foot for his good luck on PT-305, on which he served in the Mediterranean, under commanding officer Allan Purdy, beginning in December 1944—the time period on which PT-305's restoration is based. Along with his lucky rabbit's foot he carried with him a 35mm camera throughout his service, documenting the daily life of PT-305's crew in the nearly 200 photographs, which he has shared with the Museum to assist in the restoration effort.
JACK MADDEN
VETERAN OF PT-304, SQUADRON 22
Part of the second crew of PT-304, Jack Madden arrived aboard in December of 1944 and finished the war on PT-304. He was on board for four of the boat's six kills. After the war, he went to Siena College on the GI bill to study accounting. He earned his MBA at the same school, going onto work as an accountant for GMAC. His love of learning continued later in life, when he attended St. Bernard's School of Theology and Ministry for a masters in Theology.
---
MUSEUM STAFF
TOM CZEKANSKI
Currently the Museum's senior curator and restorations manager, Tom began working at The National D-Day Museum in October 2000, shortly after it opened. He has held a number ofpositions over the past 15 years, supervising the growth of the collections as the Museum transformed into The National WWII Museum. A US Army veteran, he received a bachelor's degree from the University of Texas at San Antonio and a master's degree from Texas Tech University. Tom started his museum career at the Texas Transportation Museum in San Antonio.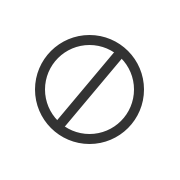 JOSH SCHICK
A project historian for the PT-305 restoration, Joshua has been working with the Museum's Higgins restoration volunteers since 2003, starting with the crew during the restoration of the Museum's Landing Craft Personnel (Large) boat. While working on the LCP(L) and PT-305, Josh earned a bachelor's degree in history at Louisiana State University and a master's degree in history at the University of New Orleans.
KALI MARTIN
A project historian for the PT-305 restoration, Kali has been a volunteer on the project since January 2011. Kali joined the restoration project while completing a master's degree in history at the University of New Orleans.
---
FEATURED VOLUNTEERS
GEORGE BENNEDETTO
George is PT-305's lead volunteer, and has been involved in the Museum and its Higgins collection since the Museum's LCVP ("Higgins boat" landing craft) was built in 1995. He has a lifelong interest in boats, particularly racing boats.
JERRY STRAHAN
This student of Museum founder Stephen Ambrose is the author of the definitive book on Higgins: Andrew Jackson Higgins and the Boats that Won World War II. In addition to his work locating plans, salvaging parts, and helping to restore PT-305, he also helped to build the Museum's replica LCVP in 1995.
MARK MASOR
A full-time naval architect, Mark has used his free time to volunteer on PT-305 ever since he first spotted the project when walking past the Museum on the way to his offices nearby. His knowledge of naval engineering and modern safety standards and his experience working closely with the Coast Guard has proved invaluable in the process of marrying authentic restoration with modern safety standards.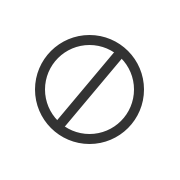 ---
RESTORATION VOLUNTEERS
The Museum offers its sincere thanks to the many volunteers who donated over 120,000 hours to the restoration of PT-305. Thank you for your unwavering loyalty and dedication.
Restoration Volunteers
Chuck Armbruster
Ray Asprion
Robert Bateman
George Benedetto
Larry Beron
Dean Bickerton
William Blackwell
Jim Bordelon
Jacques Bourdreaux
Robert Breaker
Fred Briand
Harold Buchler Sr. *  
Harold Buchler Jr.
Jim Buchler
Conrad Buchler
Don Cacamo
Jody Cantrelle
Eugene Capriotti
David Carambat
Rusty Carpenter
Dale Casey
Don Clausing
David Clement
Frank Curry
Edward Daroca
Ralph Del Rio
Tim Divincenti
Jimmy Dubuisson *  
Mark Duerr
John Estes
Rome Evans
Dave Finney
Stan Francis
Pat Galiano
Dan Gay
Nick Giambelluca *
Keith Gravette
Clifford Grout
Ellen Grout
John Grout
Lester Guarino
Jeffrey Helmsteader
Bruce Harris
Malcolm Hartman
Rick Heyd
Robert Johnson
Alex Kessler
Karen Kersting
Rick Klein
John Kohl
Frank Korosi
Stephen Kramer
Mark Laiche
Louis Lanaux
Dale Lebrun
James Letten
James Letten Jr.
Linda Littleton
Don Luparello
Ron Maranto *
Bob Marye
Josh McClure
Robert Maggio
Joey Madere
Kali Martin
Mark Masor
Jeremy Miller
Katherine Miller
Dewight Montz
David Montz
Jeffrey Montz
Stephanie Arabie
Nathan Mumphrey
Paul Nelson
Henrik Pontoppidan
Trygve Reid
Stephen Renfro
Nick Rightor
Chet Robinson
Brian Salathe
Josh Schick
Sue Schick
Rick Schwab
Erin Shedd
Cameron Smith
Kelly Smith
Norman Smith
Randy Smith
Riley Smith
Jeffrey Smoyer
Barry Statia
Robert Stengl
Jerry Strahan
Jane Swaffield
Randy Theriot
Russell Trahan
Al Trevino
Bill Tria
George Van Zandt
Bob Wade
Jack Wade
Richard Warren *
Earl Whitemore
David Williams
Earl Williams
 WWII Veteran
* deceased