As The National WWII Museum expands its offerings of conferences, symposia, and student and teacher residential programs, the need for a conference center and nearby hotel accommodations has become clear. Recently ranked the No. 8 museum in the world and No. 3 in the country by the 2018 TripAdvisor Travelers' Choice awards, the institution has also developed into a national and international travel destination. Due to this need for meeting space and increase in worldwide reputation, the Museum Board of Trustees established World War II Theatre, Inc., a wholly owned special purpose entity, and retained Hostmark Hospitality Group to manage a hotel and conference center that will support the Museum's mission and growth.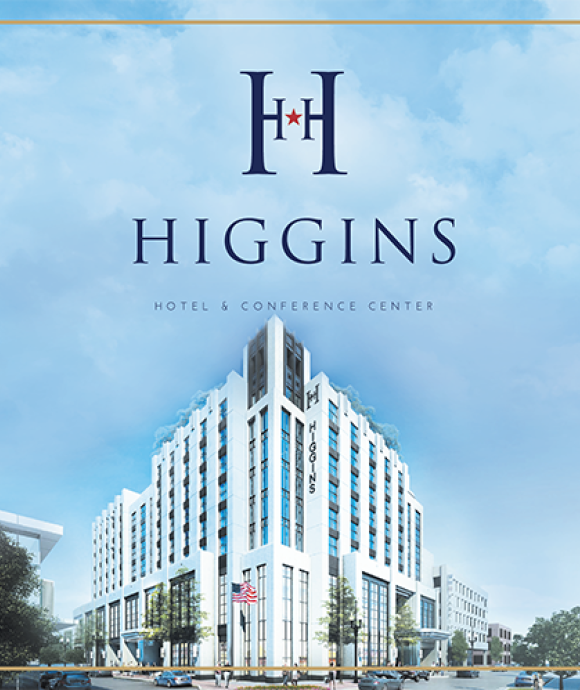 Download the Brochure
Support our educational mission by underwriting a room at the Higgins Hotel & Conference Center!
Download Brochure
Interested in Underwriting a Guest Room or Suite?
Fill out this form and we'll begin the process.
Go To Form
Capital Campaign
Road to Victory Campaign
The National WWII Museum's capital expansion is made possible by a $400 million capital campaign: The Road to Victory: A Vision for Future Generations. This major project funds bricks and mortar, exhibit design and fabrication, endowment, and digitization of our collections.
Learn More