As The National WWII Museum continues to expand its educational mission to share the complete story of the American experience in World War II with learners across the globe, the institution recently marked a major milestone with the grand opening of its newest pavilion: Hall of Democracy. This pavilion represents more than simply inching closer toward completing the Museum's physical campus. The Hall of Democracy represents an exciting new chapter in which the Museum expands beyond brick and mortar to ensure the legacies of World War II reach communities across the country, and continue to have a meaningful impact.
The Hall of Democracy helps to ensure future growth of the Museum and transformative opportunities to broaden its educational mission through new programming, scholarly research, special exhibits, distance learning, digital initiatives, and preservation efforts. The pavilion demonstrates the Museum's commitment to carrying the legacies of World War II into present day, and exploring the joys and costs of victory, the horrors of the Holocaust, and the war's continuing effects on our nation.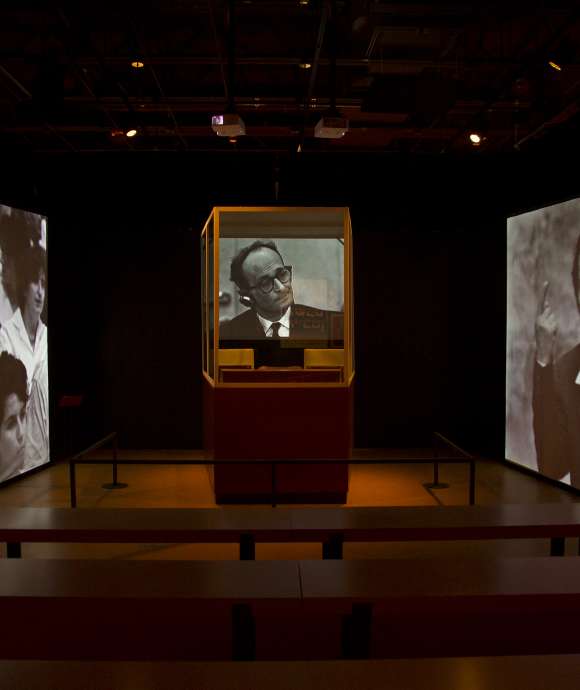 Operation Finale: The Capture & Trial Of Adolf Eichmann
Operation Finale: The Capture & Trial of Adolf Eichmann uncovers the secret history of one of the 20th century's most sensational events, the capture and trial of Nazi war criminal Adolf Eichmann. As head of the Nazis' homicidal "Jewish Department," Eichmann zealously managed the transport of millions of innocent people to death camps and vanished after World War II.
Learn More
The large-scale, 3,764 square-foot special exhibit space within the Hall of Democracy allows the Museum to present major exhibitions on WWII-related subjects not covered in our permanent exhibits, as well as more in-depth coverage of subjects that are in the permanent exhibits.

Learn More
Private Event Rentals
Want to Rent This Space?
Campaigns of Courage is available to rent by the hour and access can be limited to one of the two exhibitions by floor. The Campaigns atrium is also available for rental. For more information, call 504-528-1944 x 236 or email rentals@nationalww2museum.org.
More Info