The National World War II Museum is excited to bring back the Robotics Challenge for its 10th year! Registration for the 2023 season is now open! Click the link the link below to register your team!
The 2023 Challenge – Tin Can Do It! Will be released on January 23, 2023. Follow the registration button to learn more.
Please contact robotics@nationalww2museum.org if you have any questions.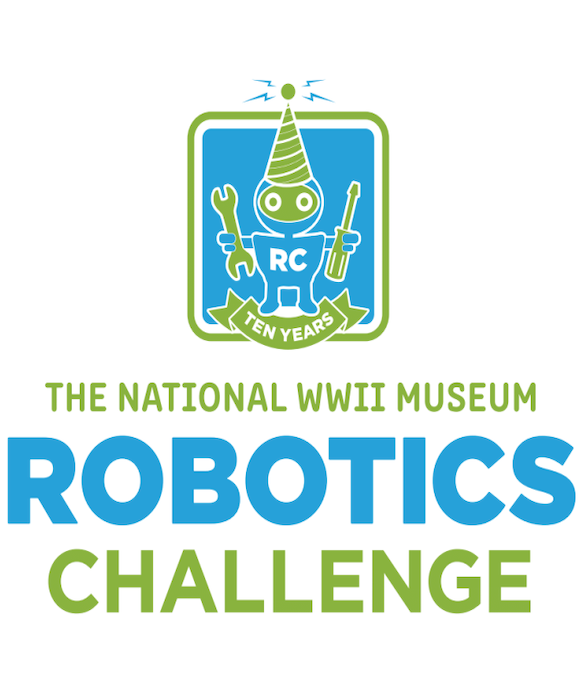 2023 Team Assets are Available to Download
Download the team materials from the 2023 Robotics Challenge Competition.
Learn More
The National WWII Museum Robotics Challenge is an exciting opportunity for 4th through 8th grade students to develop 21st century skills and participate in active problem-solving all based on real-life scenarios from World War II. Focused on the enduring themes of innovation, teamwork, community, and cooperation, the robotics program at The National WWII Museum provides a springtime competition opportunity for both established teams and newcomers to the field of student robotics.
---
Robotics Challenge is supported by: