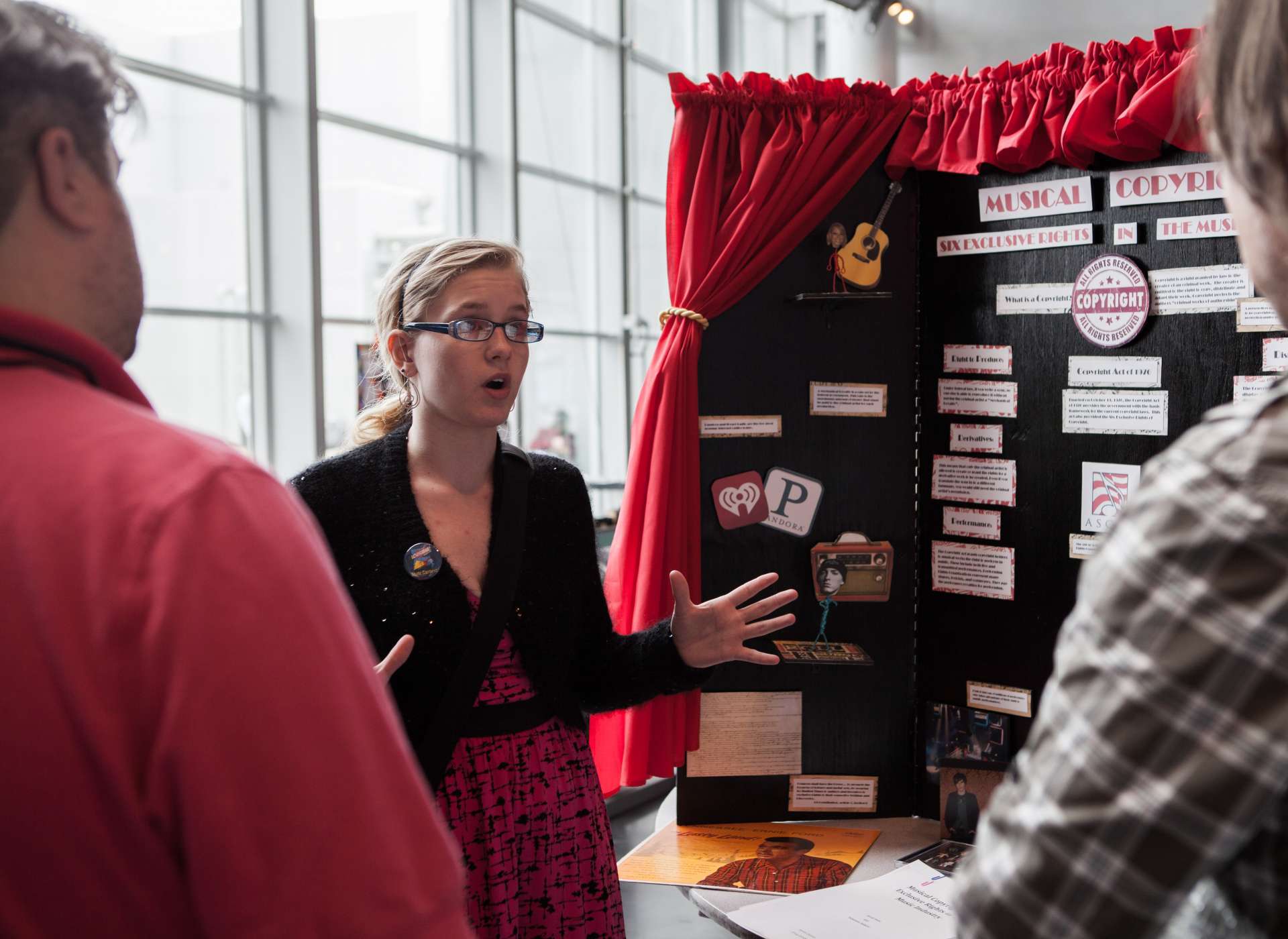 A High Quality Research Program

Louisiana History Day is an annual competition that encourages students to explore local, state, national, or world history by investigating and presenting on a topic of their choice. Students can choose to write a research paper, develop a website, film a documentary, create an exhibit, or produce a live-action performance.
The National WWII Museum is the History Day affiliate for Louisiana. Regional competitions are held each year in Baton Rouge, Lafayette, Monroe, Natchitoches, New Orleans, and Shreveport. The state competition is held at the Museum in New Orleans, and the national competition is held on the campus of the University of Maryland near Washington, DC. Nearly 6,000 students compete at the national level each year—an experience they'll never forget.
For more information or to ask questions about National History Day in Louisiana, contact The National WWII Museum at historyday@nationalww2museum.org.
Social Studies Elective: Louisiana History Day Project-Based Learning

Louisiana History Day is proud to offer a social studies elective for Middle School and High School teachers across the state. Please note, the curriculum is only available to Louisiana teachers and cannot be shared outside of the state. Feel free to review the full class schedule.
For questions, please email historyday@nationalww2museum.org.
---
2022 National History Day
2022 Louisiana Contest Dates and Registration
Louisiana History Day is supported by:
Pennington Foundation
Kay Favrot
Walton Family Foundation
Berro Family Foundation
Luther and Zita Templeman Foundation
Dudley and Constance Godfrey Foundation
The American Battlefield Trust
Thomas and Sandra George Family Foundation