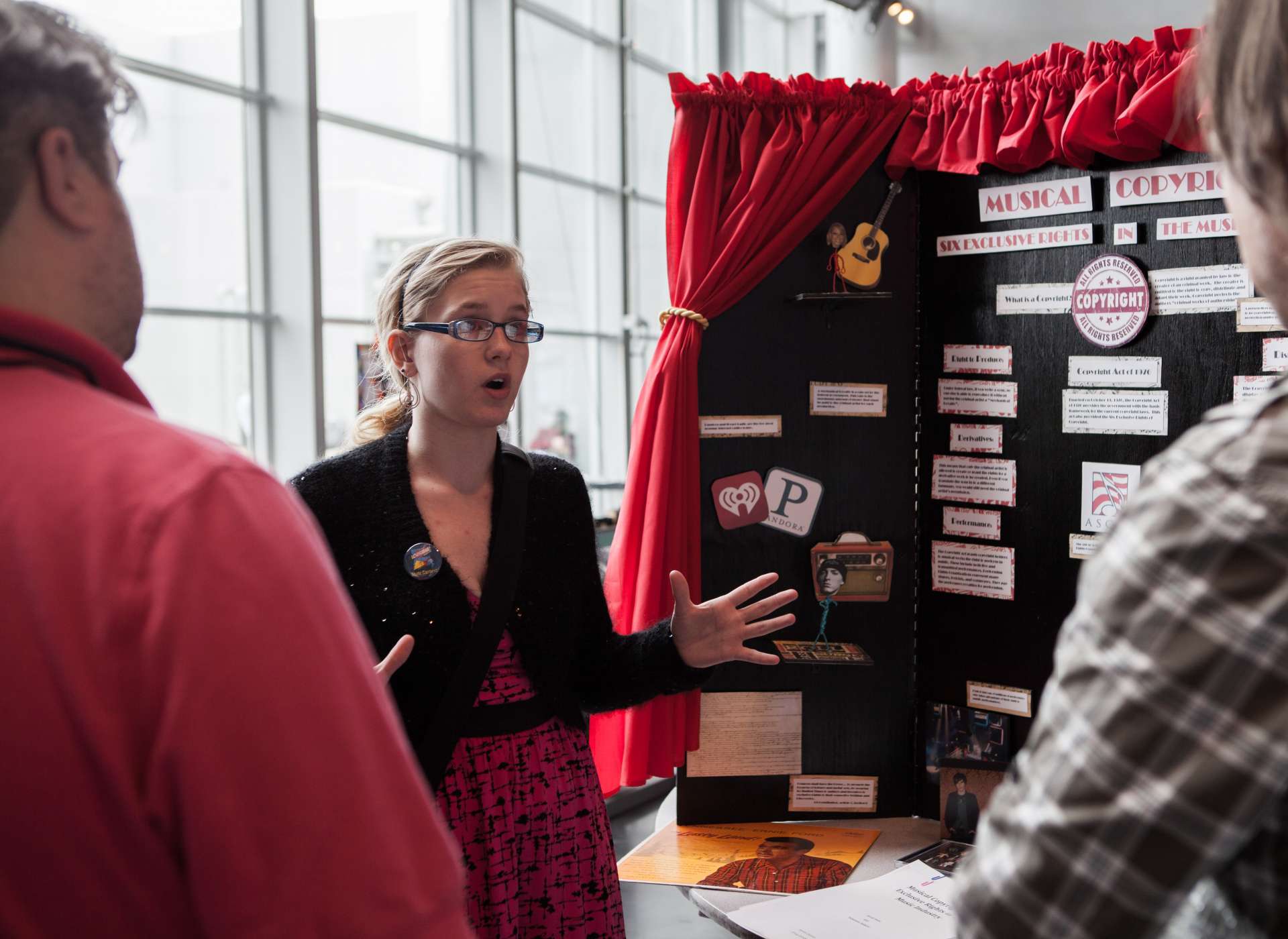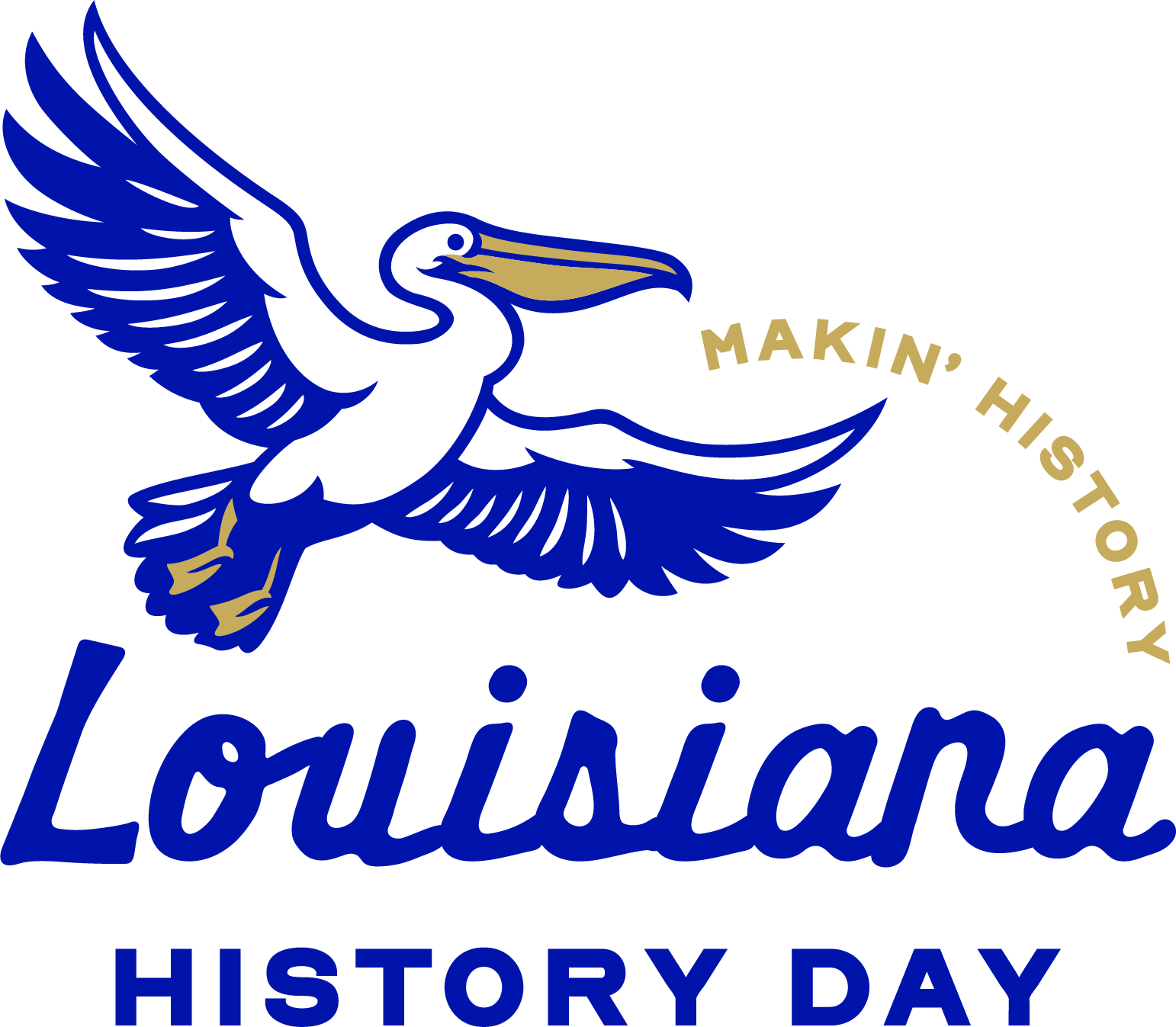 A High Quality Research Program
Louisiana History Day is a project-based learning experience that is an annual research and presentation competition for students in grades 6–12. It is a state affiliate of National History Day and is sponsored by The National WWII Museum.
Why should students and teachers participate in History Day?
It makes history engaging, relevant, and fun because it allows students to direct their own learning and showcase their creativity while building historical thinking and 21st-century skills.
By the Numbers
600,000 students and 30,000 teachers worldwide participate annually
5 categories – Paper, Exhibit, Website, Performance, Documentary
Up to 5 students can work together in a group (except for Papers)
2 divisions - Junior (grades 6–8) and Senior (grades 9–12)
3 levels - Regionals (February–March), State (April), National (June)
1 annual theme but 1000s of possible topics!
2024 Louisiana History Day
Theme: Turning Points in History
March 27, 2024: Registration Closes for Louisiana History
April 1, 2024: Project Upload Deadline
April 13th, 2024: Louisiana History Day State Contest, National WWII Museum
June 9-13, 2024: National History Day, University of Maryland at College Park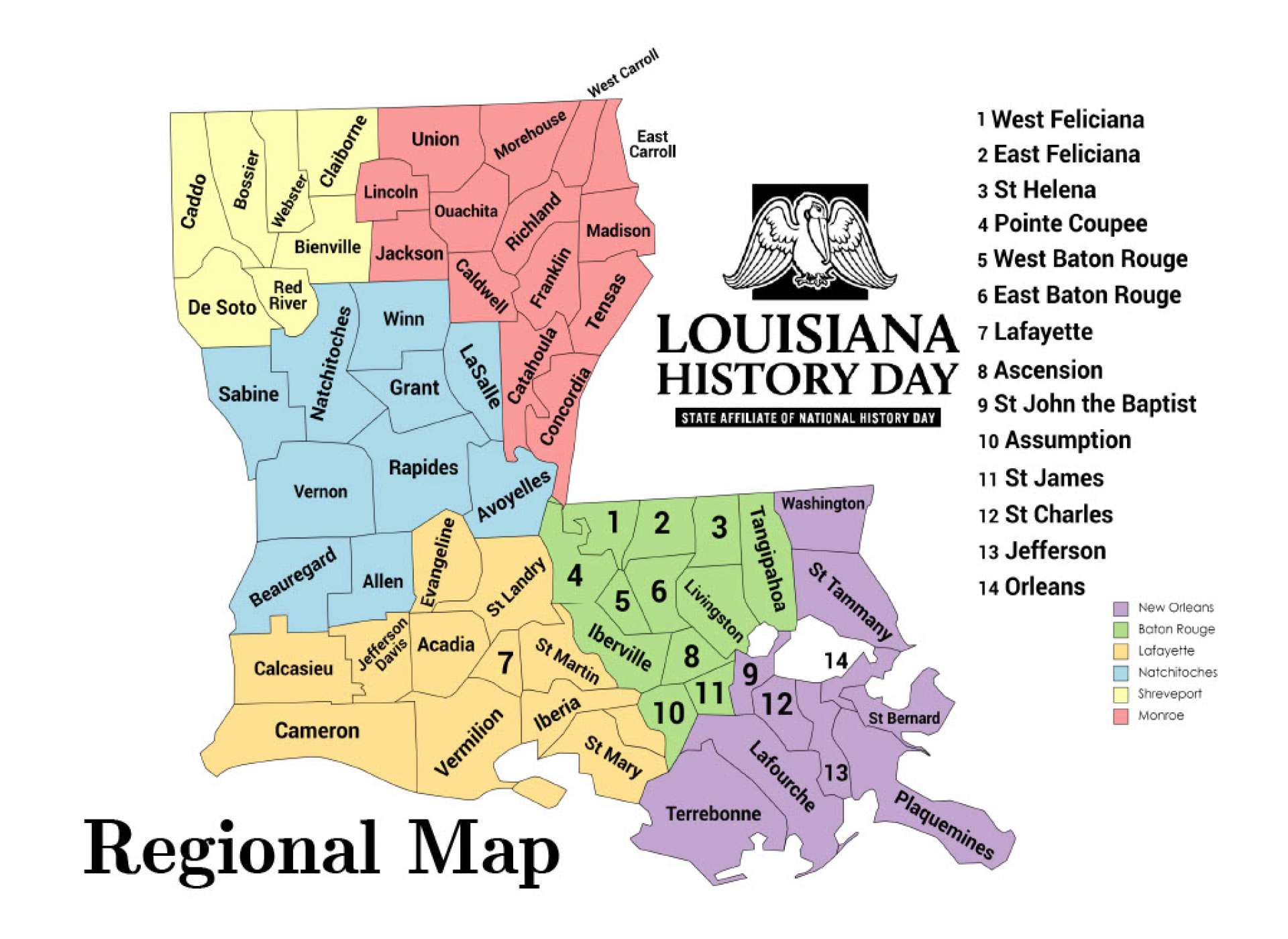 Regional Contest Registration Sites
How to Create Your Project
Guidance for all categories and aspects of creating a project can be found on the National History Day website:
Teachers! Do you want to find out more about History Day? Do you want to receive important information and updates pertaining to the 2024 contest? Are your students going to compete this year? Would you like to judge at a contest this year so that you can understand the competition better before you start participating? Sign up today!
Social Studies Elective: Louisiana History Day Project-Based Learning

Louisiana History Day is proud to offer a social studies elective for Middle School and High School teachers across the state. Please note, the curriculum is only available to Louisiana teachers and cannot be shared outside of the state. Feel free to review the full class schedule.
For questions, please email historyday@nationalww2museum.org.
---
For more information or to ask questions about National History Day in Louisiana, contact the Louisiana State Coordinator at historyday@nationalww2museum.org.