Built in New Orleans by Higgins Industries, PT-305 operated in the Mediterranean along the coast of Southern France and Northern Italy from 1944 to the end of the war. Following her wartime service, PT-305 served as a New York tour boat, a fishing charter, and an oyster boat, undergoing modifications along the way; including having 13 feet removed from the stern. She was acquired by The National WWII Museum in 2006 having sat in serious disrepair since 2001 in Galveston, Texas.
In 2007, PT-305 found her way back to New Orleans. With the help of faithful volunteers, PT-305 has been completely restored to her former glory. Housed in a custom-built boathouse on Lake Pontchartrain, guests are able to charter rides and host private events with tours of the deck.
The boathouse is perfect for receptions up to 120 or a seated dinner for 60 guests.
Contact our event managers at 504-528-1944 x 236 or email rentals@nationalww2museum.org for more information about booking The PT-305 boathouse for your next event.
Features and Restrictions
Must be  12 years or older to enter the boat house.
Boat is not ADA compliant.
No one is allowed on the bow or below deck.
Release form must be signed by all participants prior to ride/deck tour when alcohol is served.
Proper footwear required - no heels, flip-flops, bare or stocking feet allowed on deck.
Boathouse Deck (Exterior) Dimensions — 110'L x 27'W (wide end) and 5'W (narrow end)
Capacities
Boat House proper — 40 guests
PT-305 Guided Deck Tours — 18 guests (included in 40)
PT-305 Chartered Rides — 17 guests
Deck (Exterior) — 80 Reception, 60 Seated
Total Event Capacity on Boat House property — 120 guests
Event Capacity Utilizing Expandable Adjacencies — ??? guests
Audio Visual Capabilities, Setup and Catering:
Please discuss with your event manager potential A/V needs for your event programming.
TNWWIIM does not provide catering, tables/chairs/linen or A/V. 
Catering is exclusively provided by Tipitina's Lakeshore Landing. Tables, chairs, linens, and AV can also be contracted through Tipitina's Lakeshore Landing but not restricted.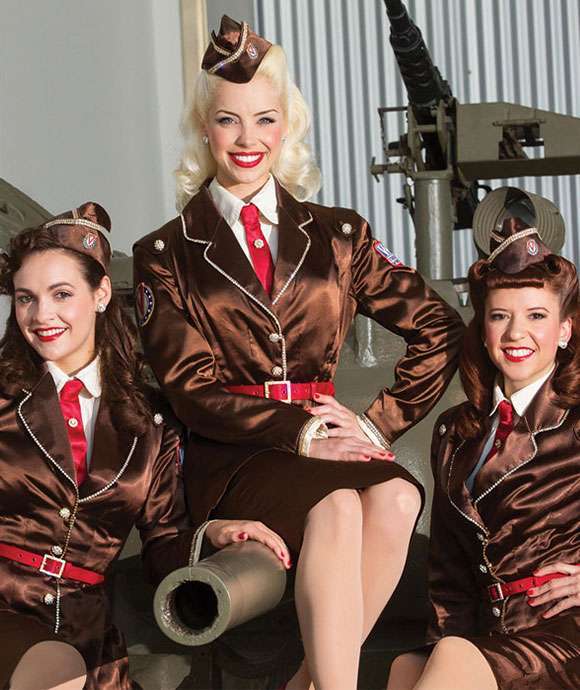 Entertainment
The National WWII Museum is known to add a unique dimension to special events with timeless 1940s-style entertainment! Our talented professionals help keep America's magical musical history alive, celebrating this unique era and making any event all the more special.
Learn More