Since the end of World War II, publishers have printed thousands of memoirs written by veterans and eyewitnesses of the conflict. A few of these books, such as Charles McDonald's Company Commander (1947) and Roscoe Blunt's Foot Soldier (1994), have achieved lasting and well-deserved fame among students of the war. The sheer volume of memoirs published during the last 75 years, however, has resulted in many excellent accounts being overlooked or forgotten. The following four memoirs deserve places of prominence among the American literature of World War II.
The first memoir on this list, and also one of the earliest memoirs published about World War II, is Frank Irgang's Etched in Purple (1949). There is no shortage of outstanding memoirs written by American infantrymen who fought in Europe, but Etched in Purple is noteworthy both for its content and style. Irgang experienced nearly every aspect of the fighting in France and Germany. He waded ashore under fire at Normandy, fought amid the impenetrable hedgerows, raced across central France, narrowly escaped capture in the Battle of the Bulge, survived being shot, and returned to fight in Germany after recovering from his wounds.
Irgang never identifies the infantry divisions or regiments in which he served. Nor does he include the names of the towns he liberated. Instead of detracting from the story, the absence of those details conveys the narrowness of the infantryman's world and his daily focus on survival.
Irgang's descriptions of combat are particularly evocative. He recalled that as his boat prepared to land on the shores of France, "suddenly, the whistling scream of an incoming enemy shell sent all of us diving for the deck. I remembered then with a painful start that the enemy fights back. I was more frightened than I had ever been before. I knew now that I was afraid to die. I had never realized this so sharply before."
Irgang published his account just four years after the war, and this proximity to the events he described is evident in the minor details he included and his poetic language. The book gives the impression that the author wrote his memoir both to come to terms with his own trauma, and to show people what soldiers endured. Etched in Purple relates the author's anger and sorrow when he was forced to kill enemy soldiers and watch his close friends being killed and mutilated. As a medic and later an infantry scout, Irgang participated in some of the most intense fighting of the war, making his book an essential read for anyone wishing to know what life was like for an American infantryman in Europe during World War II.
Thirty thousand feet above Frank Irgang, First Lieutenant Bert Stiles fought World War II as the co-pilot of a B-17 Flying Fortress. Stiles completed 35 bombing missions and penned his memoir, Serenade to the Big Bird (1947), while still overseas. This memoir warrants attention because of the author's sensitivity and talent for deep reflection. Stiles had already published several short stories before joining the Army Air Forces, and his direct style is similar to that of novelist Ernest Hemingway.
Stiles felt the whirlwind of wartime romance, the terror of combat, and the tragedy of war. Flying a mission over Berlin, he wondered to himself
"how many people I helped to kill? Sometime later when there is a lull, I'll sit alone and wonder about that."
First Lieutenant Bert Stiles
 He also contemplated what he would tell the inhabitants in the cities he bombed. Perhaps he would explain to them that "it's an ugly thing we do to your city. Nobody can hand all the responsibility for this war to you…there are some sad apples in every land and in every town, but they never took over quite so completely anywhere as they have in your land and your town."
Stiles survived his tour of duty as a B-17 co-pilot and then re-trained as a fighter pilot. He was killed on a mission over Germany in 1945, while chasing a German fighter. Stiles' mother published her son's memoir to honor him. His untimely death has been called "a loss to American literature," and one feels that loss acutely after reading this poignant memoir. We will never know the number of unwritten books that the world lost when countless potential authors fell during the war, but this exceptional account should leave everyone wondering what other great works Stiles would have completed if he had survived.
Although the books on this list come predominantly from the European theater, the Pacific War has its share of forgotten epics too. John B. George's Shots Fired in Anger (1947) is one such work that merits inclusion in the canon of World War II memoirs, alongside more famous books such as Eugene Sledge's With the Old Breed (1981) and Robert Leckie's Helmet for my Pillow (1957).
George's account of the battle for Guadalcanal is memorable for many reasons, including its depictions of soldiers, combat, and the unforgiving jungle. On a jungle patrol, George observed that the "silence would likely be shattered by the ripping sound of automatic weapons, the blast of grenades; maybe close to my ear, there would sound the gurgle of blood and fluid running out of gaping wounds. Yet we wanted the suspense ended. We felt it would be a relief to be able to make a noise—to wildly fire a weapon."
George's book is one of only a few memoirs about the Guadalcanal campaign and, much like fellow writer Robert Leckie, George chronicled the hardships of waging war in the jungle. Unlike Leckie, however, George often recounted combat actions in a manner similar to how a professional shooter would describe a match. George had participated in rifle competitions before the United States entered World War II, and he easily made the transition to skilled combat leader in the US Army's 132nd Infantry Regiment. His talent was recognized with his eventual promotion to lieutenant colonel. George's lifelong love of shooting also prompted him to include more detailed descriptions of American and Japanese weapons than any other book of this genre.
It may be a stretch to call the last book on this list a memoir, but it is undeniably one of the great texts to come out of World War II. Margaret Bourke-White's Dear Fatherland, Rest Quietly (1946) is an account of the author's time in Germany near the end of the war. If GIs fought the war with their rifles and Ernie Pyle fought it with his typewriter, then Margaret Bourke-White fought it with her camera.
Bourke-White was a renowned photographer in the 1930s, who pioneered new techniques to capture industrial processes like steel-making. During World War II, she was a globetrotting photographer for Life magazine. She photographed American soldiers and generals throughout the war, and when American forces entered Germany, she turned her camera on German civilians, industrialists, children, and former concentration camp inmates. Bourke-White's conversations with these Germans give the reader a fascinating look at a country brought to ruin by unchecked nationalism and bigotry. After talking to a German woman who was still a diehard believer in Adolf Hitler, Bourke-White wrote that she felt more terrified than at any time during the war.
Bourke-White's descriptions of her travels are just as revealing as the photographs included in the book. Germans' near unanimous protest of their innocence deeply discouraged the author, but she also found occasional scenes of beauty. In Frankfurt she witnessed how, "rising between the skeletons of houses were magnolias and lilacs, filling the incongruous ruins with reminders of spring." Today Bourke-White's books are not easy to find, which is a pity because she deserves to be as well known as fellow journalists Ernie Pyle and John Hersey. Bourke-White also photographed the war in Italy and published her account of that campaign under the title, They Called It "Purple Heart Valley" (1944).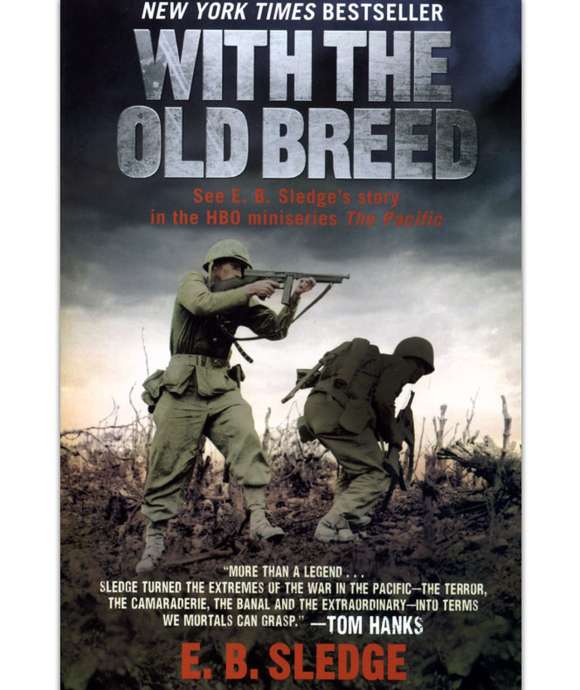 Biographies of World War II
Browse books from the Museum Store with a selection of over 150 biographies from World War II.
BOOKS

Contributor
Tyler Bamford was the Sherry and Alan Leventhal Research Fellow at the Institute for the Study of War and Democracy at The National WWII Museum from 2019-2021. He obtained his PhD in history from Temple University and his BA in history from Lafayette College.
Learn More