For nearly a decade, The National WWII Museum hosted families for an evening under the airplanes during the Family Overnight. It was an evening full of WWII themed activities where families from across the Gulf South gathered for educational fun each summer. However, after growing the Public Engagement team and developing a mission to offer accessible community events highlighting local partners, the Family Block Party was created in its place.
On Friday, July 26, 2019, The National WWII Museum opened its doors for an exclusive, after hours event open to families throughout the Greater New Orleans area. Children of all ages enjoyed the Museum's exhibits and special WWII themed activities. Other Museum staff even got involved in the evening's events. Senior Curator and Restoration Manager, Tom Czekanski, showed families the LVT-4 (Landing Vehicle Tracked), an amphibious vehicle used during World War II. He shared his extensive knowledge about military vehicles and mechanics through this interactive artifact tour.
Of course, it wasn't just the Museum that encouraged families to come out on a typical humid Louisiana evening. Ten community partners from throughout the New Orleans area provided staff and activities to engage with and teach families about their unique offerings. Subjects like history, art, music, and science were highlighted through their fun interactives.  The success of the evening could not have been achieved without the support from our partners: Ashe' Cultural Arts Center, Audubon Zoo, Electric Girls, Girl Scouts Louisiana East, Historic New Orleans Collection, Louisiana Children's Museum, New Orleans Museum of Art, New Orleans Public Library, Ochsner Health, and Roots of Music.
The evening came to an exciting close with a performance from the 85 piece community band, Roots of Music. Led by Music Director, Darren Rodgers, the music organization established in 2007 has given New Orleans students an opportunity to learn from some of the best musicians in the city. The rigorous year-round program teaches musicians of all ages how to play instruments, march, and perform as a group. Playing current pop hits and well-known brass band tunes, the group had the crowd dancing the night away. There wasn't a still foot or a frowning face across the Founder's Plaza during their performance!
For more information on the ways we work with and within the Greater New Orleans Area, check out our Community Engagement page.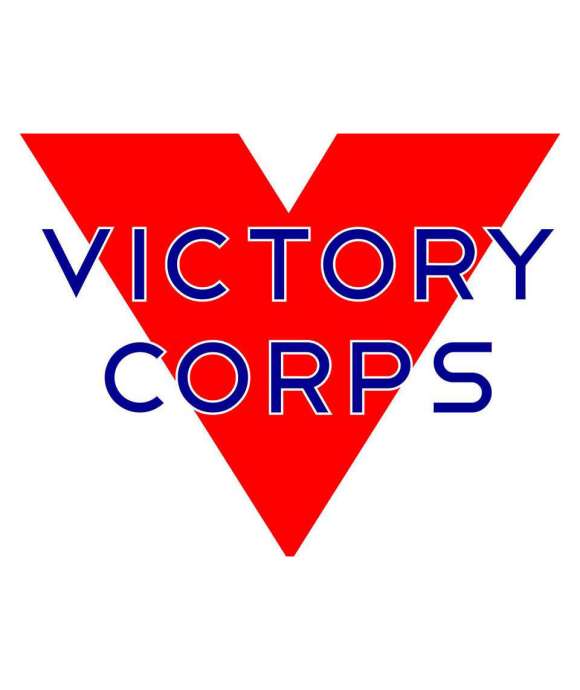 Victory Corps Volunteer Spotlight: Marc
As a rising eighth grader, Mark's keen interest in World War II, as well as his affinity for military history led him to discover the Museum's teen volunteer program. Since his training in August of 2017, Marc has grown into one of the strongest leaders and well-respected mentors in the Victory Corps. 
LEARN MORE

Contributor
Baylie Stillwell Albus is the former Youth & Family Programs Specialist at The National WWII Museum. She worked closely with her Public Engagement colleagues to cultivate partnerships with community organizations in the Greater New Orleans area and provided robust programming for youth and family audiences. Baylie holds a B.A. in Music Education from Southeastern Louisiana University and a M.S. in Arts Management with a Certificate in Museum Studies from the University of Oregon.
Learn More