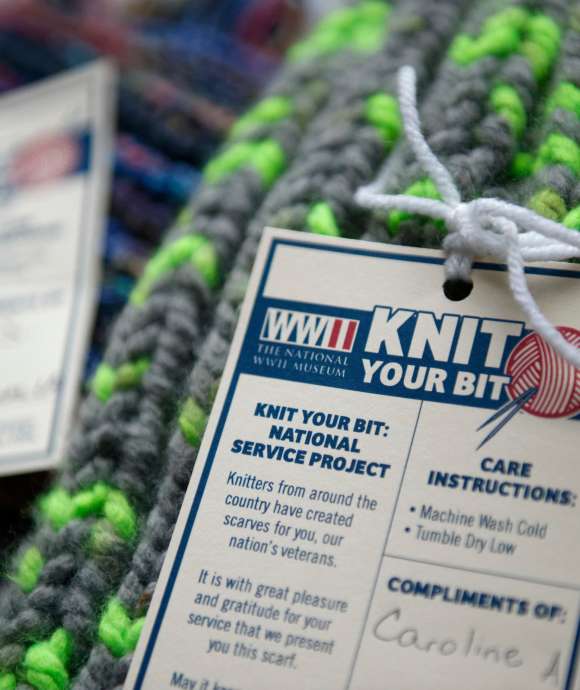 Knit Your Bit
Since its launch in 2006, Knit Your Bit has reached more than 10,000 knitters and crocheters in all 50 states. Through their efforts, the Museum has distributed more than 50,000 scarves to veterans' centers, hospitals, and service organizations across the country.
Learn More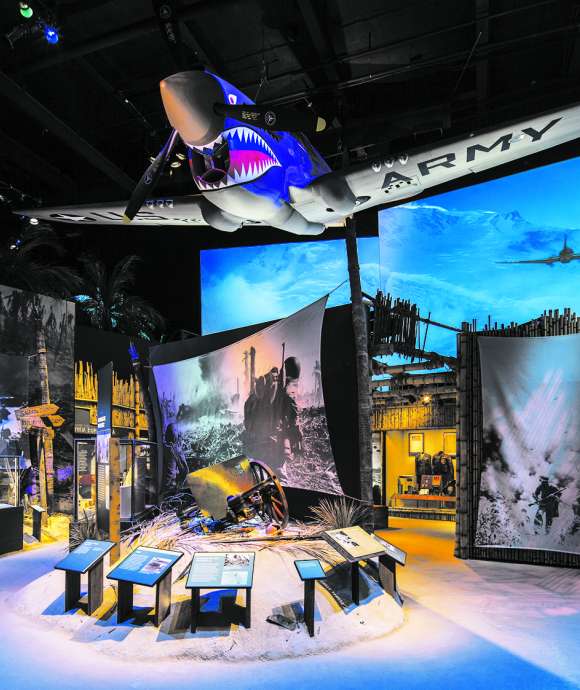 New Orleans Culture Pass
The New Orleans Public Library (Library) and The National WWII Museum have partnered to make the Library a portal to the most significant event of the 20th century.
Learn More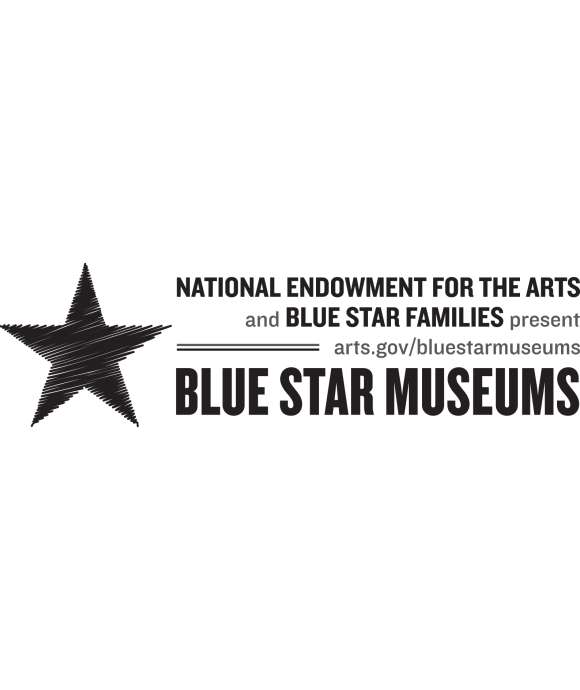 Blue Star Museums Network Program
Active-duty servicemembers and up to five family members receive free Museum admission from May 18 through September 2, 2019.
Learn More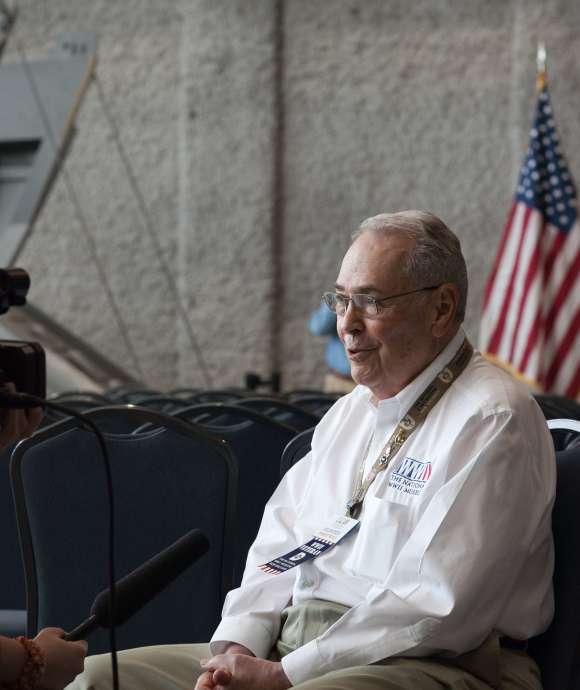 Speakers Bureau
The mission of The National WWII Museum Speakers Bureau is to introduce America's premier source for WWII history and knowledge so audiences can better understand the story of the American experience in the war that changed the world.
Learn More
Past Event Highlights:
Garden to Glass
Wednesday, June 13, 2018
The National WWII Museum partners annually with Eat Local New Orleans and The American Sector Restaurant + Bar to celebrate Victory Gardens during the season of eating locally. This year, we welcomed Bayou Rum, Cane Land Distilling Co., Cajun Spirits, Cathead Vodka, Roulaison Distilling, Old New Orleans Rum, and Seven Three Distilling as we celebrated victory gardens during the season of eating locally. These local distillers competed to create the best garden-fresh cocktail prepared with local ingredients inspired by WWII victory gardens. We also welcomed new local partner Grow Dat Youth Farm to sell fresh produce to attendees. The 2018 Garden to Glass winner is Seven Three Distilling, with their drink The Calliope Hummingbird.