Marc started out with the Victory Corps as one of its youngest members in 2017. As a rising eighth grader, his keen interest in World War II, as well as his affinity for military history led him to discover the Museum's teen volunteer program. Since his training in August of 2017, Marc has grown into one of the strongest leaders and well-respected mentors in the Victory Corps. 
Marc continually demonstrates his leadership skills throughout his academic and extracurricular activities. He is a sophomore at Brother Martin High School in New Orleans where he participates in several groups affiliated with the military. Marc works within the Brother Martin High School Naval Junior Reserve Officers Training Corps (NJROTC) where he is a Cadet Chief Petty Officer. Among his responsibilities, he maintains and trains a group of younger cadets in certain military disciplines such as drill, inspection, and military customs. He also participates in other sub-groups in the NJROTC: Color Guard, Air Rifle Team, and Athletic Team. Marc isn't just brawn, though. He is also the Commander of the Academic Team. He puts his knowledge to the test by taking quizzes relating to military customs, military history, geographical knowledge, and current events.
Like many of his Victory Corps counterparts, Marc still finds time between volunteering at the Museum, completing school work, and his extracurriculars to enjoy his hobbies. Instead of binge-watching shows on Netflix, Marc binge-reads "some great works of literature." Currently, he is enthralled with The Gathering Storm by Winston Churchill, which Marc refers to as, "…an amazing read from Winston Churchill, who historian Andrew Roberts claims is the best English writer since Shakespeare. It is a literary masterpiece…"
As you can see, WWII history holds a special place for Marc—it's what inspired him to begin volunteering at The National WWII Museum. To this day, his favorite part about volunteering is,
"the unique opportunity to share the history of this great nation with others…as a volunteer, I can share my knowledge about history with others and educate them on a topic that means so much to me and my life."  
Like many visitors, Marc has a special connection with WWII history through his late grandfather. Though just a child during the war, he shared his experiences of the attack on Pearl Harbor, and the fear and uncertainty it brought to those on the Home Front. Because of these stories and many other memories his grandfather shared with him Marc feels a special connection to the Road to Tokyo exhibit. Thanks to his work with The National WWII Museum, he has a weekly reminder of his grandfather.  "The Road to Tokyo evokes a certain memory of my grandfather that always reminds me of him every time I visit..."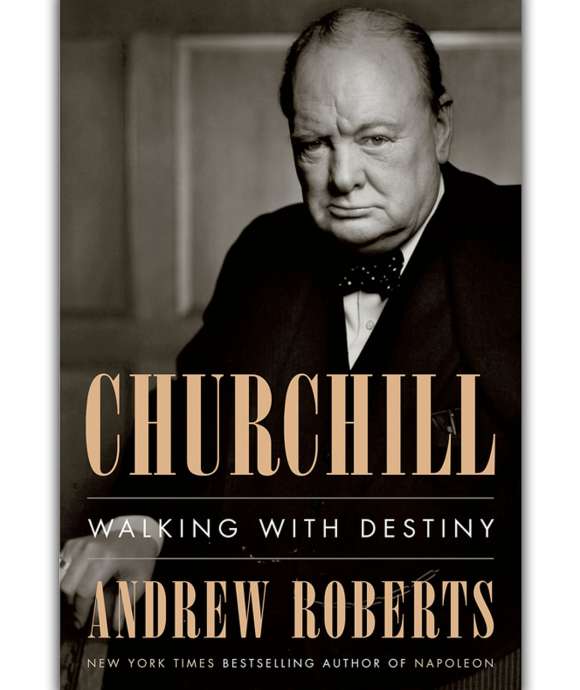 Churchill: Walking with Destiny
In this landmark biography of Winston Churchill, based on extensive new material, the true genius of the man, statesman, and leader can finally be fully seen and understood--by the bestselling, award-winning author of Napoleon and The Storm of War.
VIEW BOOKS

Contributor
Baylie Stillwell Albus is the former Youth & Family Programs Specialist at The National WWII Museum. She worked closely with her Public Engagement colleagues to cultivate partnerships with community organizations in the Greater New Orleans area and provided robust programming for youth and family audiences. Baylie holds a B.A. in Music Education from Southeastern Louisiana University and a M.S. in Arts Management with a Certificate in Museum Studies from the University of Oregon.
Learn More