The Victory Corps is The National WWII Museum's teen volunteer program. Volunteers provide immersive, educational experiences for visitors at hands-on stations throughout the Museum exhibits, as well as participate in training and professional development opportunities from museum professionals and scholars throughout the Greater New Orleans area. 

Emma is what The National WWII Museum calls a veteran volunteer. She has served just under four years with the Museum and averages just over 100 hours per term. However, it's not the service hours that keep her coming back to the Museum most Saturdays out of the year. According to Emma, "My favorite part about Victory Corps is being able to teach people about the past in an exciting new way while making friends that last a lifetime." She has served not only the Museum in her capacity as a volunteer, but also her peers. Emma trains new members, serves as a floor lead, and is often consulted on new decisions regarding the volunteer group. Her feedback on program offerings and new hands-on stations is in large part due to her expertise on World War II topics.
While Emma finds many aspects of World War II interesting, she most enjoys the Home Front. "It is also especially eye opening to see things that families sent their soldiers because it really hits home the fact that WWII wasn't actually that long ago and the people from that era are not so different from us." The Museum's Arsenal of Democracy permanent galleries holds her favorite exhibits, especially the gallery covering the Manhattan Project. "I am extremely passionate about science so I was overjoyed to find a place in the museum where the science behind the war was explained in such a way that anyone can understand it."
A senior at Archbishop Chapelle High School in Metairie, Emma still manages to remain active in her school and community despite giving so much of her time to the Museum. She is a member of many clubs and organizations including Mu Alpha Theta, National Honor Society, Ambassadors, and National Classical League. She is also one of the leaders for the various choral ensembles at Chapelle and the Tri-M Music Honor Society. In her church parish of St. Philip Neri, she is an altar server and the Youth Representative on the Pastoral Counsel where she provides input on the decisions concerning the parish and the adjoining elementary school.
In the time Emma still has left in her days, she has several interests and hobbies. She has a passion for reading and performing music. She always has a Barnes & Noble gift card on hand, but still enjoys reading old favorites like the Percy Jackson series. Emma also sings and plays the guitar and ukulele. She prefers to learn new songs that "…give a message and truly mean something to me."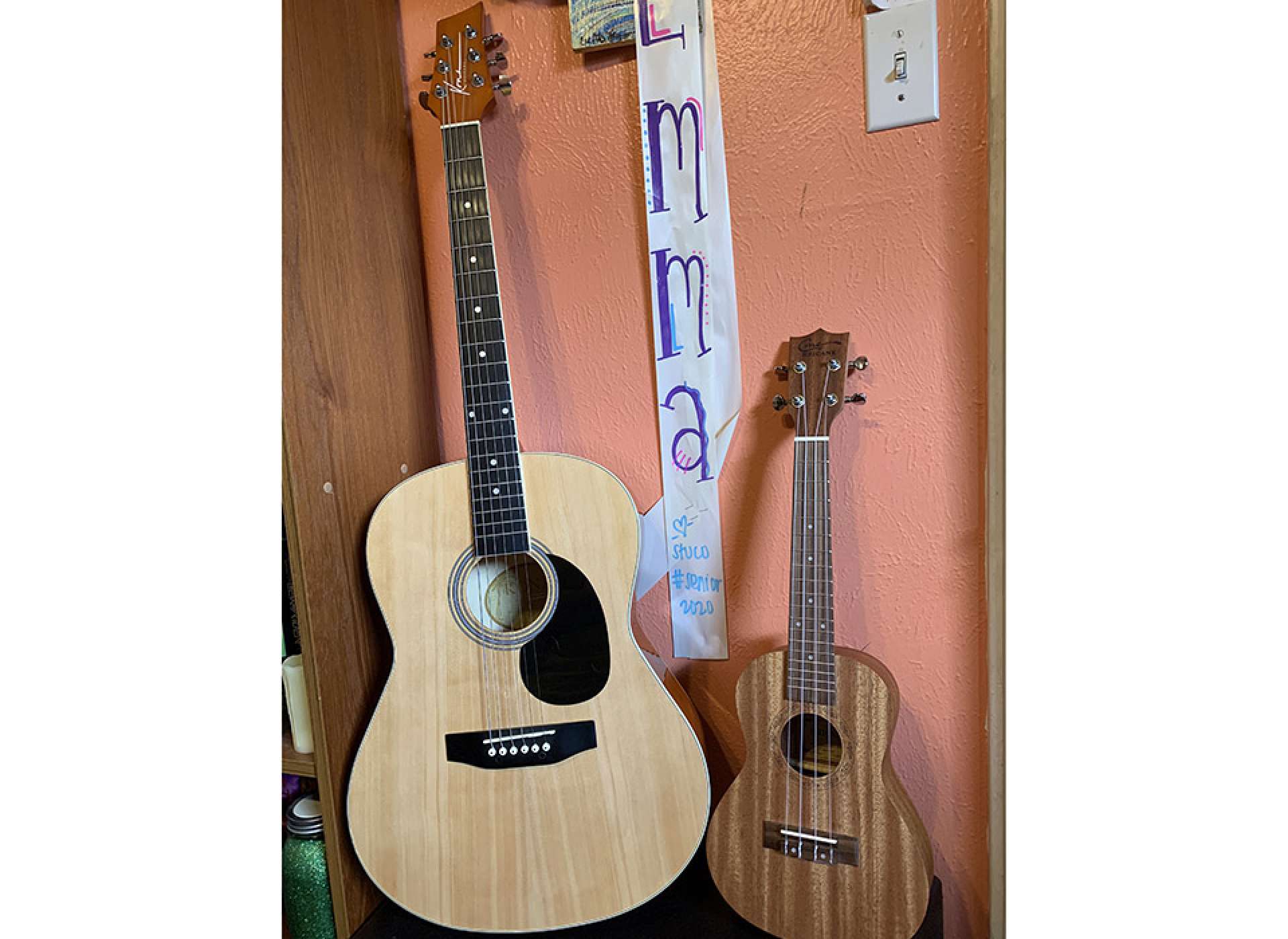 The Museum is lucky to count Emma as one of its long-time volunteers. She sums up her experience with Victory Corps elegantly: "Through Victory Corps, I have been able to meet so many different people and create so many great memories that I will treasure for a lifetime… [and] will always be grateful for the people I have met at the museum." Emma will be thoroughly missed as she moves onto her next big endeavor, attending Saint Louis University in St. Louis, Missouri where she will study forensic science and music.

Community Engagement
For more information on the ways we work with and within the Greater New Orleans Area, check out our Community Engagement webpage.
Community Engagement Webpage

Contributor
Baylie Stillwell Albus is the former Youth & Family Programs Specialist at The National WWII Museum. She worked closely with her Public Engagement colleagues to cultivate partnerships with community organizations in the Greater New Orleans area and provided robust programming for youth and family audiences. Baylie holds a B.A. in Music Education from Southeastern Louisiana University and a M.S. in Arts Management with a Certificate in Museum Studies from the University of Oregon.
Learn More