Why STEM at a history museum?
Though unprepared and actively working to avoid the war, the United States was inevitably drawn into World War II on December 7, 1941. Faced with what seemed an insurmountable challenge, our country won the war in less than four years, prevailing in large part because of the contributions of manufacturing, engineering, science, computing, and mathematics.
Since 2012, the overarching goal of The National WWII Museum's STEM program has been to make science education equitable and accessible, so that all students can learn to solve today's problems like STEM professionals did during World War II.
Our STEM initiatives are not just for STEM teachers. Just as history and humanities benefits everyone and every subject, so does STEM! Explore our curriculum and programs to see how incorporating STEM into your curriculum can benefit your students.
If you have any questions, please email teaching.learning@nationalww2museum.org.
Professional Development
STEM Innovations Summer Teacher Workshop
STEM Innovations Summer Teacher Workshop is a weeklong summer seminar for middle school math and science teachers that explores key STEM concepts using real-world WWII examples.
Explore
School Programs
WWII Robotics Challenge
The annual WWII Robotics Challenge tests the creativity, teamwork and critical thinking skills of hundreds of middle school participants from the Greater New Orleans region and the Gulf Coast. The Challenge is divided into two components: a tabletop robot competition and a humanities-based team project.
Learn More
Plan A Visit
STEM Field Trips
STEM Field Trips are specially designed for science and math students. Through hands-on explorations and design challenges, students learn how scientists and engineers used core concepts, creativity, and persistence to overcome big challenges. 
Learn More
Kids & Families
Innovation Studios
Innovation Studios are Saturday family workshops aimed at encouraging families to engage and work together in STEM-based activities. Each hands-on workshop has a set of four activities in which families rotate through as they wish.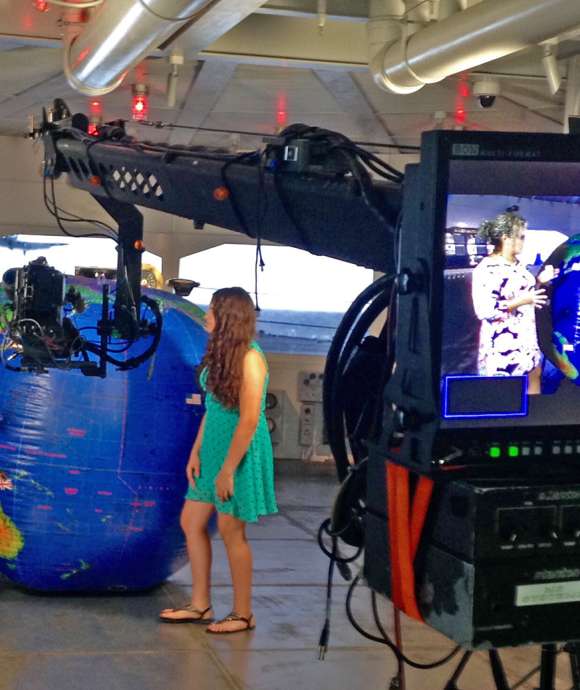 Can't make it to the Museum in person?
The Museum offers Virtual Field Trips on the science and technology of World War II. Bring STEM learning to your classroom wherever you are!
Explore