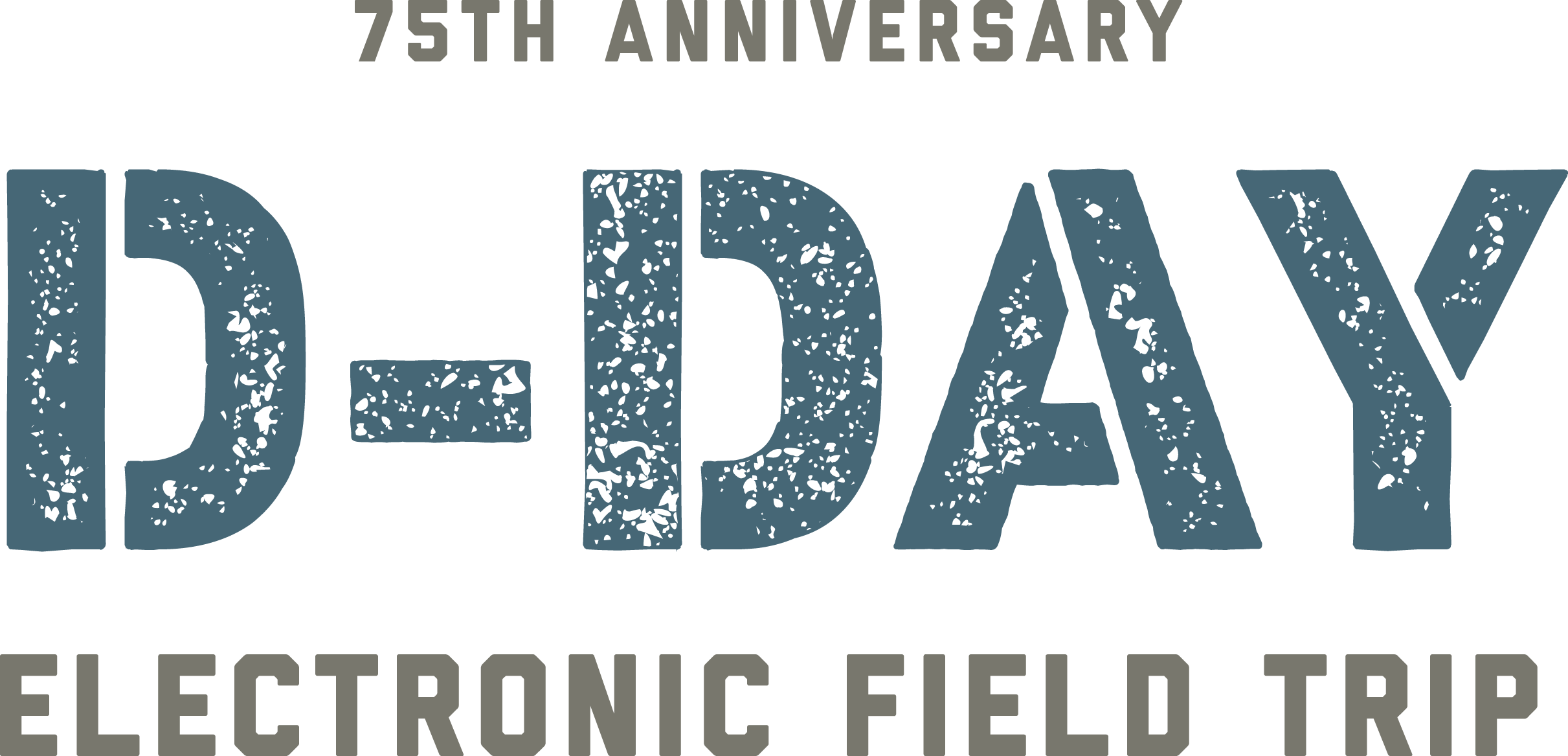 Presented by The Cain Foundation in Honor of the Men of the 30th Infantry Division and all WWII Veterans.
High Resolution Images 
Click on an image below to download a high resolution file. Don't see the image you are looking for? Contact us with your specific request. Please specify your publication and deadline.
Please credit all images "Courtesy of The National WWII Museum."
The 75th Anniversary of D-Day Electronic Field Trip student reporters Wiley (Canada), Michael (United States) and Lucy (England) travel on a cross-channel ferry to Normandy to meet French student Andgie, who served as their guide to the region.
Download
Student reporters examine the Atlantic Wall and German preparations for the impending invasion, touring the Longues-sur-Mer battery to understand the defensive armaments the Allied forces had to destroy in order to make D-Day a success.
Download
As they discover the lessons and legacies of Operation Overlord, student reporters along with their families and The National WWII Museum production team visit the Civilians in Wartime Memorial located in Falaise, France.
Download
Downloadable Social Graphics