Nearly eight decades after the outbreak of World War II, a vacation tour through Europe delivers near-continuous reminders of the present-day closeness of the war. However distinctive and scenic, the modern landscape is haunted by collective and personal memory, by the potent residue of combat, death, cruelty, and chaos.
In France, on a train en route to the Normandy coast, an elderly woman from Cherbourg warmly greets visitors from America and then expresses relief that the Allies drove out the detested occupying forces: "The Germans, they did bad, bad things," she tells us. In Germany's Nuremberg, site of the massive Nazi rallies and, later, of the sensational trials of alleged war criminals, a local guide speaks of an ongoing challenge in schools as the unsettling layers of World War II history are peeled away and children learn of the events that consumed earlier generations in their families. The scars from massive destruction brought by wartime bombing raids serve as jarring reminders, too, in the ancient city.
But the sense of haunting, against the backdrop of preserved war sites and historical interpretation, is especially palpable at the Terezin concentration camp an hour's drive from culture-rich Prague, the "city of a hundred spires," in the Czech Republic.
At Terezin, also known as Theresienstadt, more than 140,000 Jews were held in a transitional ghetto as their Nazi overlords prepared to transport them to death camps in the East. Few understood when they were incarcerated at Terezin that they were caught up in a vast Nazi program of genocide. A town built for a population of up to 8,000 was packed with nearly 60,000 Jews at a time, rounded up from near and far. Disease and malnutrition ravaged the prisoners, and with scant access to medical care, nearly a quarter died even before they could be shipped out. Research by the United States Holocaust Memorial Museum shows that 33,456 Jews died in the makeshift ghetto and that 88,202 were taken away to death camps. Among roughly 15,000 children sent from Terezin to Auschwitz, only 100 survived.
Another scene of misery could be found a short distance from Terezin in the Small Fortress, a military fortification dating to the late 18th century and converted to use as a prison by the Prague Gestapo. Resistance group members and other political opponents in lands newly controlled by the Nazis, along with Jews targeted for extermination, were incarcerated there. Many died, victims of disease, overwork or neglect, in the vast brick complex where a gateway features the bold message "Arbeit Macht Frei," or "Work Sets You Free."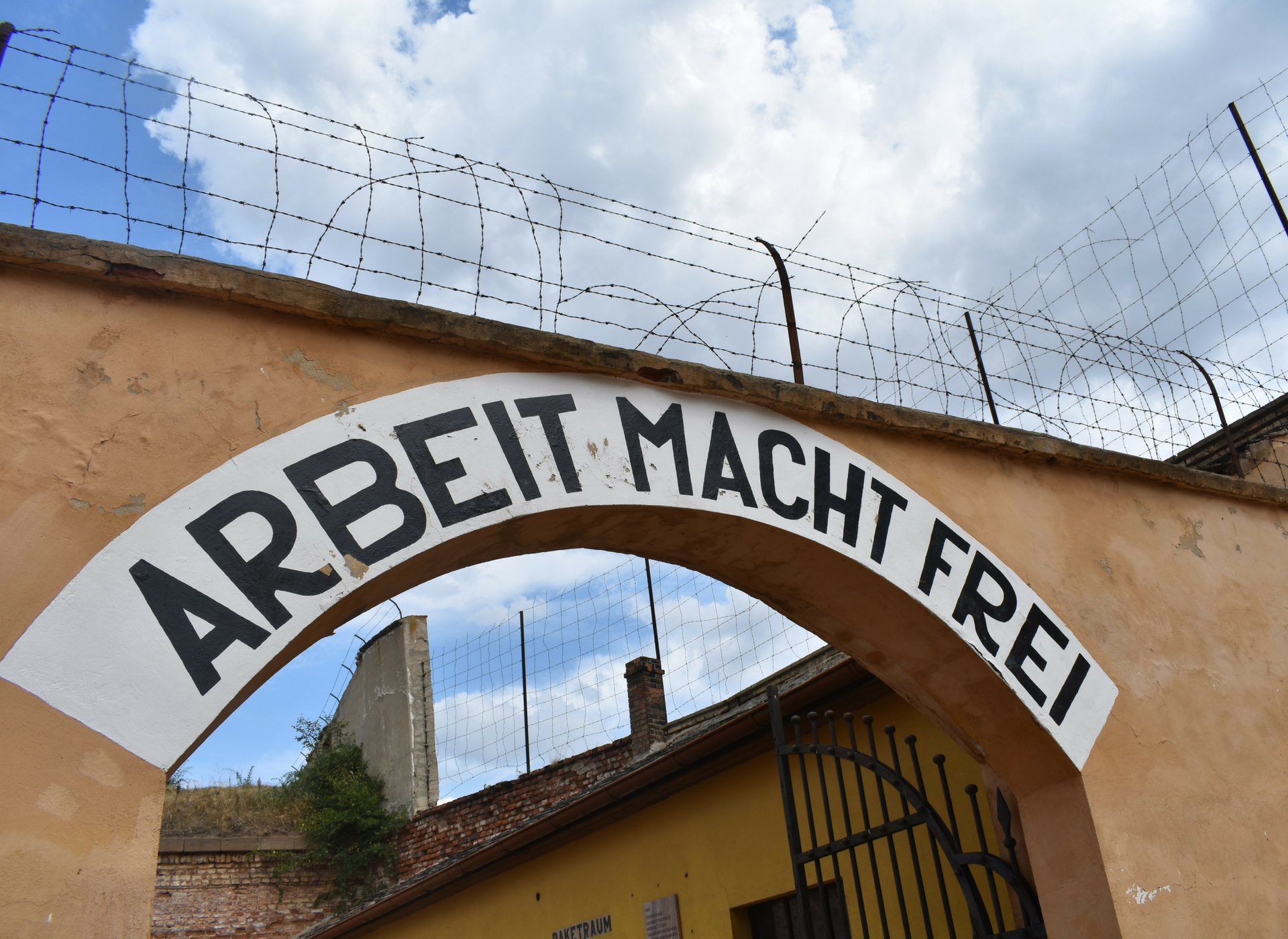 Not far from the gateway is a grassy mound where executions were carried out. An illustrated guide, Terezin and Litomerice: Places of Suffering and Braveness, explains: "The executions held in the Small Fortress rank among crimes never to be forgotten. Under the so-called Sonderbehandlung (special treatment), over 250 people were put to death here without trial from 1943 on." Just the other side of the fortress wall, one encounters a large cement swimming pool built during the war for the benefit of guards and their families. Prisoners assigned to work gangs in the pool's construction were subjected to beatings and torture, according to accounts preserved in area archives.
Back in the residential quarters of Terezin, the residential buildings are preserved and handsome today, lining a tidy street grid; nothing would suggest a ghetto setting. But beyond a museum and mental institution, there is little sign of life; it is a virtual ghost town, eerily quiet. A tour guide takes us to a "secret synagogue" worship site where Jews had practiced their faith, against all odds, during their imprisonment. Stories of children held in the wartime ghetto, as death and misery swirled around them, prove especially disturbing.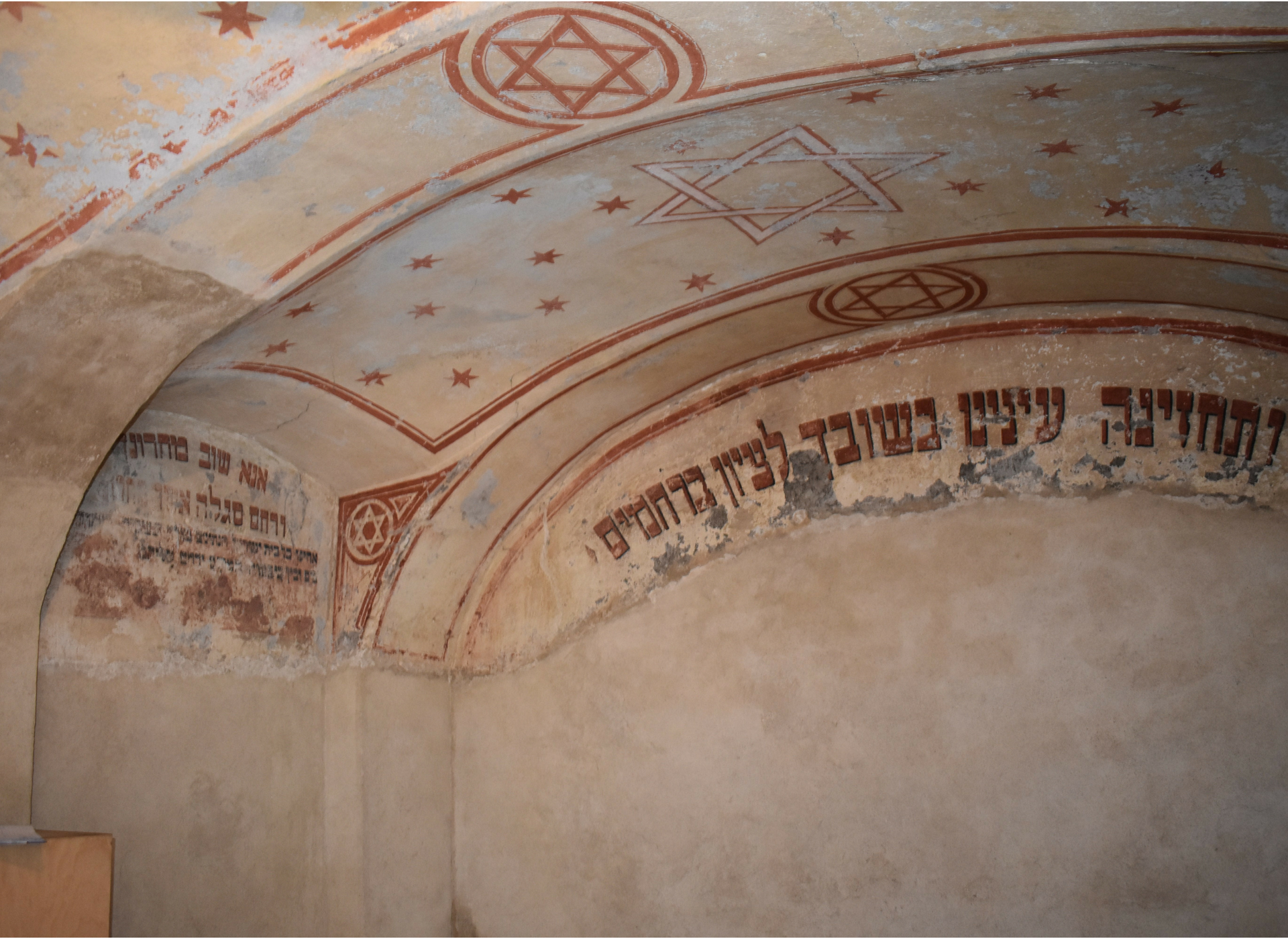 But there were fleeting bright moments for Jewish children at the concentration camp. Terezin became the setting for roughly 55 performances of the mostly joyful children's opera Brundibar, and devoted art teacher Friedl Dicker-Brandeis (also detained at the camp) provided secret lessons and inspiration to children who desperately needed the creative escape. The production's name was taken from a Czech term meaning "bumblebee." Children's artwork preserved from Terezin after the war and modern productions of Brundibar have served as powerful educational tools in recent years, reaching international audiences.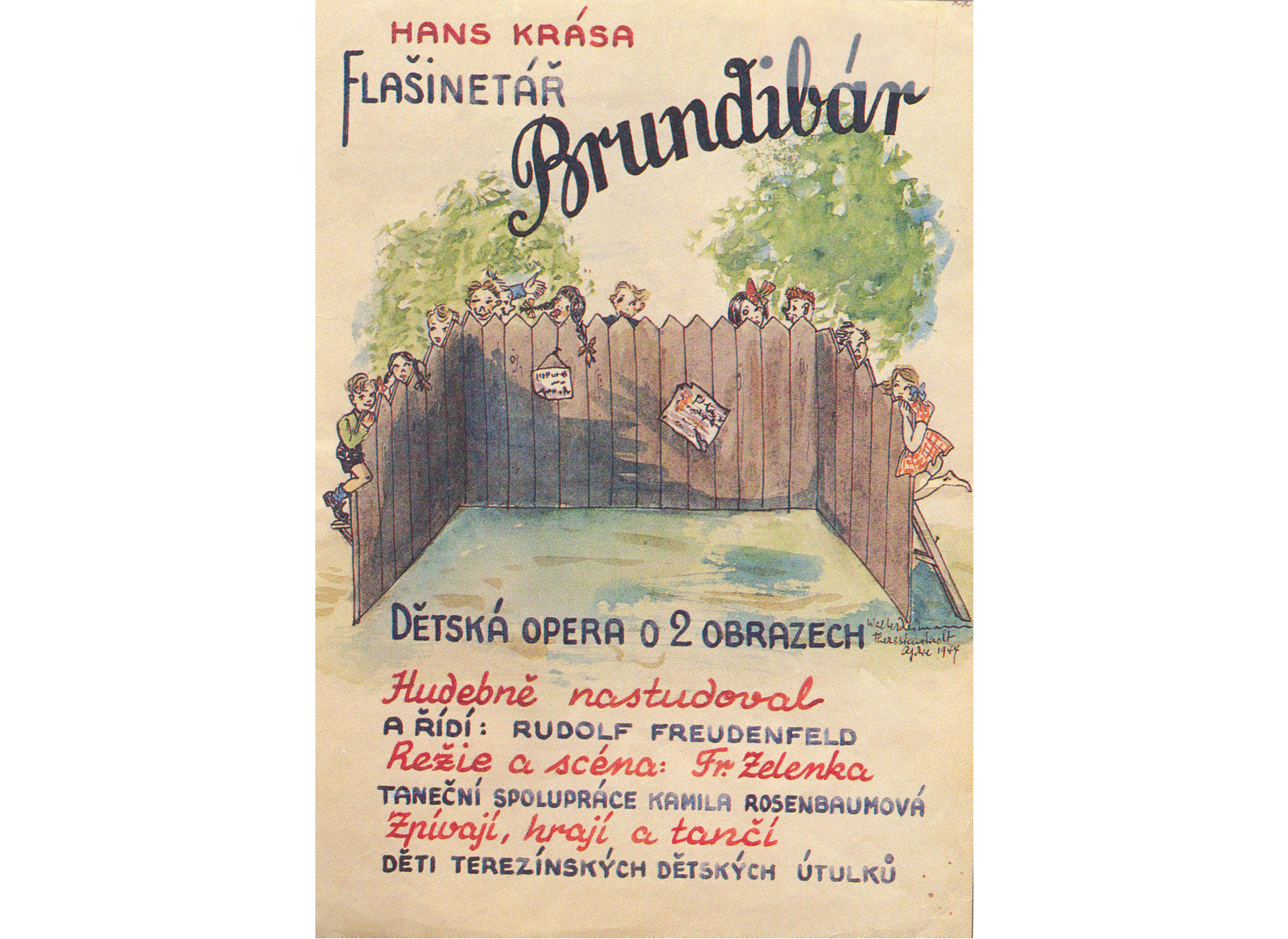 In one of the more striking artistic events to be held at The National WWII Museum, the New Orleans Opera partnered with the Museum in staging three performances of Brundibar in May 2016. The events also included performances of the chamber opera Friedl, celebrating the work of Dicker-Brandeis in the daunting Terezin setting before she was transported to the Auschwitz-Birkenau extermination camp and killed.
A surviving member of the original Brundibar cast at Terezin, Ela Weissberger, took part in the New Orleans events, recalling time spent with the art teacher: "One day she said, 'You are not a number, you have a name.'"
The striking stories of theater productions and secret art lessons at the Terezin concentration camp offer a bright, hopeful contrast to cruel and inhuman episodes that loom so large in World War II history. Generous and courageous teachers, caretakers of the innocent, were on the front lines too during this dark time in world history, and their legacies are a balm to our painful collective memories.

Contributor
Coleman Warner is the former Director of the President and CEO Emeritus Office. A historian and former journalist, Warner provided ...
Learn More