From almost the beginning, John Fox wanted to be in the military. Fox was born in Cincinnati and raised in a nearby suburb named Wyoming, Ohio. He attended Ohio State University but transferred to Wilberforce University because the school was one of a handful of colleges allowing African American students to participate in Reserve Officer Training Corps (ROTC). After completing a degree in Engineering, Fox earned a commission in the US Army in 1941.
At the outbreak of America's involvement in World War II, Lieutenant Fox joined the 92nd Infantry Division. The "Buffalo Soldiers Division," was a segregated unit that had served in combat in the last days of World War I. It reactivated in October 1942 and sailed for Italy in September 1944. The unit would become the only African American infantry division to serve in combat in Europe.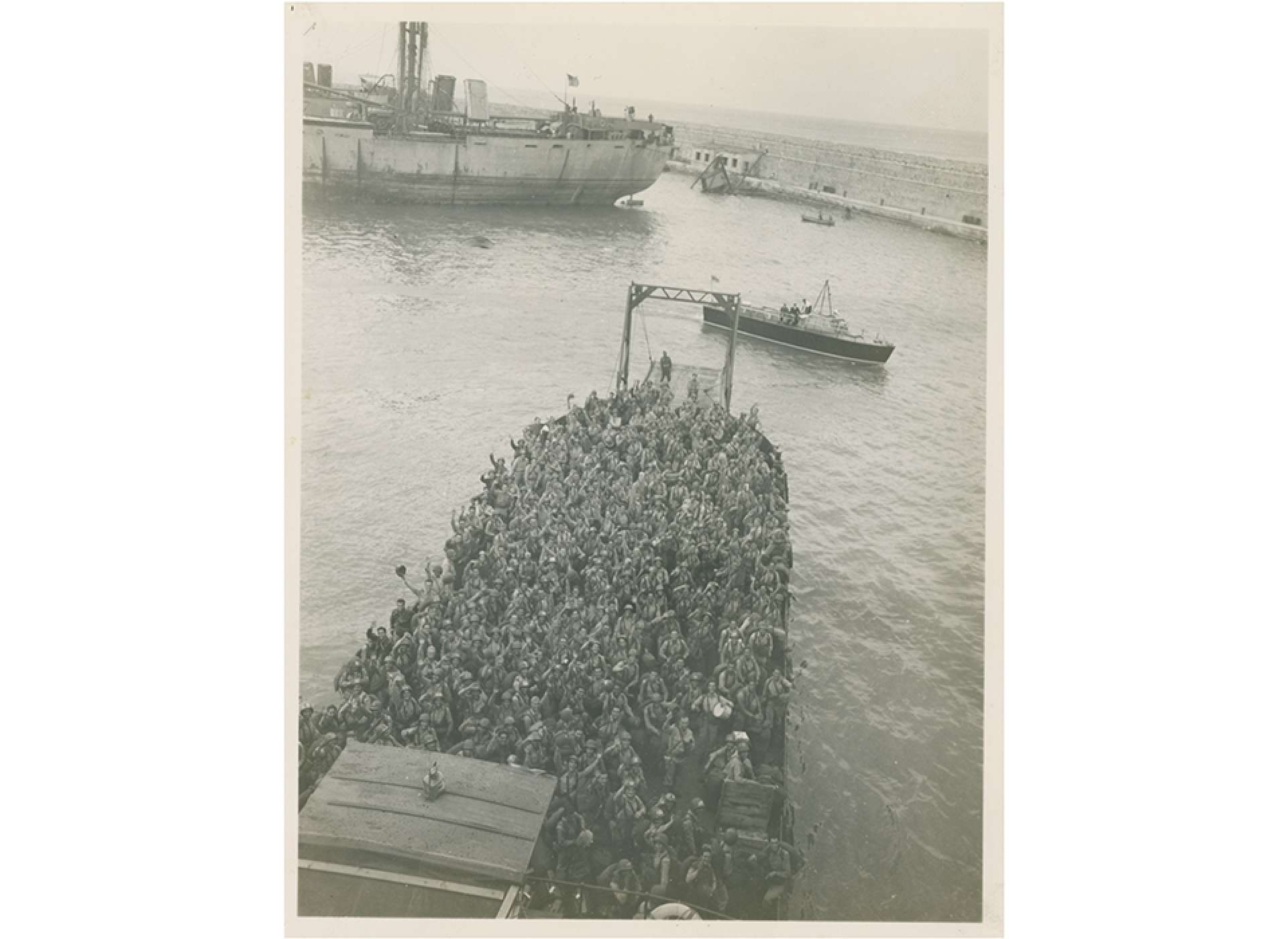 As Allied units clashed with stubborn German defensive positions along the Gothic Line, later called the Green Line, in Northern Italy, Fox and his comrades had yet to enter into combat. It was here that Germans held fast to a last line of defense across the Apennine Mountains at the top of Italy's "boot." 
After several frustrating weeks standing guard and participating in service duties, Fox got his chance to move up to the fighting. Fox volunteered for a four-day stint of combat duty over Christmas 1944. He was a forward observer from the Cannon Company, 598th Field Artillery Battalion, supporting the 366th Infantry Regiment. The cannon company provided indirect fire for the infantry unit, with men stationed forward to act as spotters for artillery, which could shell targets from well behind the front lines. Fox moved into an observation post in the village of Sommocolonia on December 23, 1944. By Christmas, it was clear that the Germans were preparing to go on the offensive and move south, overrunning the village.
The next morning, initial attacks began before first light with enemy artillery fire falling on Sommocolonia, and an indeterminate number of German troops closing in under darkness. Most Allied forces had already pulled back, but Fox, his small observer party, and a handful of Italian partisans went to work slowing the advance, directing fire from the upper window of a battered tower. 
American artillery broke the enemy's probing attack, but the Germans came back in force, moving in from two directions. Fox continued to direct fire on the approaching enemy soldiers as they slowly closed the distance to the outskirts of Sommocolonia.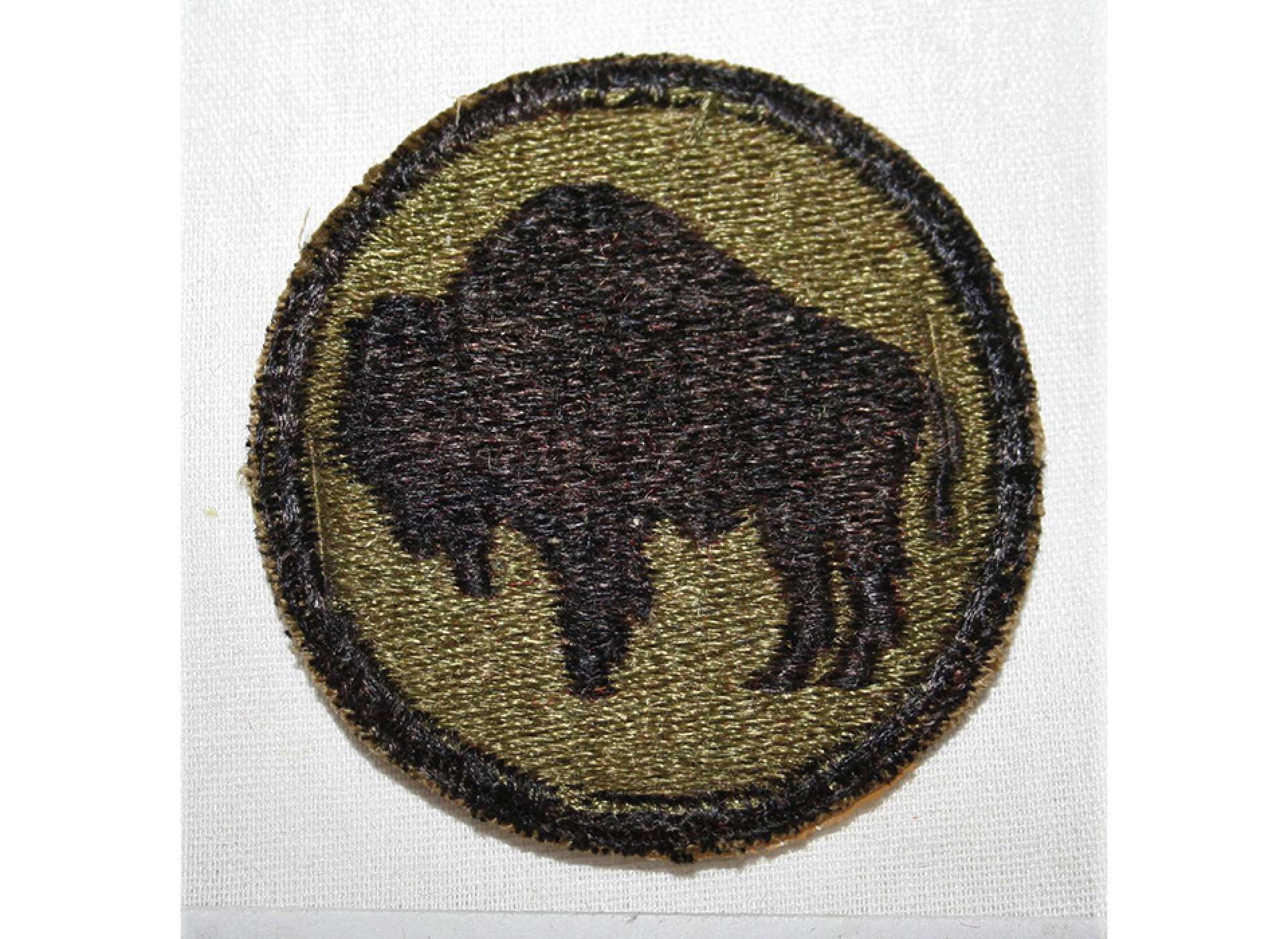 As the Germans entered the village, Fox ordered his men to retreat, but remained in place to continue to feed directions to American 155mm and 105mm artillery batteries, working furiously to pummel the oncoming German troops. Over time, the distance between Fox and barrage after barrage of crashing American shells was reduced to dangerously close. The fire direction center crew protested Fox's final radio calls, which they knew would bring the projectiles down on top of his observation post. Fox responded, "Fire It! There's more of them than there are of us. Give them hell!"
Fox's body was found days later when Allied units retook Sommocolonia. They estimated that Fox's artillery direction killed approximately 100 German soldiers and delayed their incursion long enough to allow many Allied soldiers and Italian civilians to escape. 
In his book Immortal Valor, author Robert Child writes, "In early 1945, Brigadier General Willam H. Colburn, the 92nd Division's artillery commander, endorsed Lt. Fox's name for the Distinguished Service Cross." He relates, "Why [General Edward] Almond [commander of the 92nd Infantry Division] took no action in forwarding Fox's name for the DSC to Fifth Army is unclear." Ultimately, Fox and his family did not receive any official recognition or award from the US Army for decades.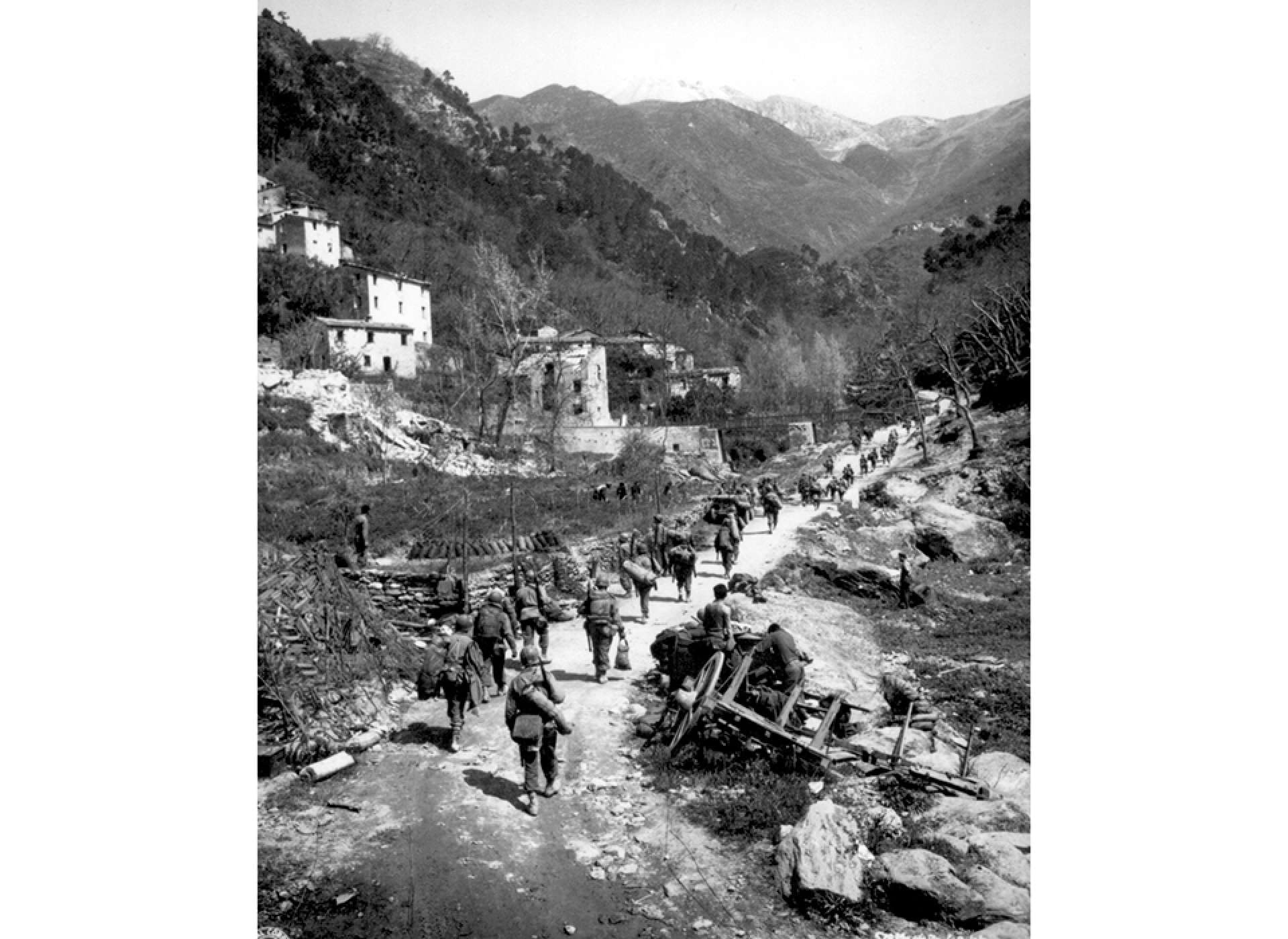 Some 38 years after Lieutenant Fox's actions in Italy, those who knew him and remembered his brave sacrifice pushed for acknowledgement of the young soldier's gallant conduct in his first and only battle. In 1982, Secretary of Defense Clifford Alexander authorized the posthumous award of the Distinguished Service Cross for Fox.
In 1996, the Army affirmed that seven African Americans, including John Fox, had been unjustly denied the Medal of Honor for actions during World War II. In a 1997 White House ceremony, Fox was one of seven men awarded the Medal of Honor by President Bill Clinton, the US military's highest decoration. John's widow, Arlene, who received his Medal of Honor said, "We never needed any medals. John just felt that we were as good as anybody else, and he was going to prove it, and he did."
---
Lieutenant John Fox's Medal of Honor Citation
For conspicuous gallantry and intrepidity at the risk of his life above and beyond the call of duty: First Lieutenant John R. Fox distinguished himself by extraordinary heroism at the risk of his own life on 26 December 1944 in the Serchio River Valley Sector, in the vicinity of Sommocolonia, Italy. Lieutenant Fox was a member of Cannon Company, 366th Infantry, 92d Infantry Division, acting as a forward observer, while attached to the 598th Field Artillery Battalion. Christmas Day in the Serchio Valley was spent in positions which had been occupied for some weeks. During Christmas night, there was a gradual influx of enemy soldiers in civilian clothes and by early morning the town was largely in enemy hands. An organized attack by uniformed German formations was launched around 0400 hours, 26 December 1944. Reports were received that the area was being heavily shelled by everything the Germans had, and although most of the U.S. infantry forces withdrew from the town, Lieutenant Fox and members of his observer party remained behind on the second floor of a house, directing defensive fires. Lieutenant Fox reported at 0800 hours that the Germans were in the streets and attacking in strength. He called for artillery fire increasingly close to his own position. He told his battalion commander, "That was just where I wanted it. Bring it in 60 yards!" His commander protested that there was a heavy barrage in the area and the bombardment would be too close. Lieutenant Fox gave his adjustment, requesting that the barrage be fired. The distance was cut in half. The Germans continued to press forward in large numbers, surrounding the position. Lieutenant Fox again called for artillery fire with the commander protesting again, stating, "Fox, that will be on you!" The last communication from Lieutenant Fox was, "Fire It! There's more of them than there are of us. Give them hell!" The bodies of Lieutenant Fox and his party were found in the vicinity of his position when his position was taken. This action, by Lieutenant Fox, at the cost of his own life, inflicted heavy casualties, causing the deaths of approximately 100 German soldiers, thereby delaying the advance of the enemy until infantry and artillery units could be reorganized to meet the attack. Lieutenant Fox's extraordinarily valorous actions exemplify the highest traditions of the military service.