Top image: Gravestones at Normandy American Cemetery and Memorial at Colleville-sur-Mer, Normandy, France. Credit: Keith Huxen.
Like most of the public, in the past when I thought about the D-Day landings that occurred in Normandy 75 years ago today, images of unparalleled combat, inconceivable courage, vicious violence, and almost superhuman will by the Allied troops who ultimately triumphed there filled my head. My ideas came from movies such as Saving Private Ryan and books by historians like Stephen Ambrose. They were not inaccurate in their depiction of events, and greatly informative to a mind that wanted to understand more fully the events of June 6, 1944, and its impact on the world I inhabit.
But when I think about D-Day today, I think about a Museum tour I made to Normandy in 2014. On a misty March afternoon, I walked through the American Cemetery at Colleville-sur-Mer between the rows of white marble grave stones, silently reading the names of fallen soldiers to myself, and trying to imagine them as the young men who died there and not the old men who I personally knew as WWII veterans.
Understanding the tragic in war comes from grasping the enormity of what was lost. Between the graves holding the dead and inscriptions on the Walls of the Missing in the cemetery, the names of over 10,900 young men are carved in stone.  Each one was an individual whose life was never naturally completed. They missed out on many decades that should have been filled with life, love, achievements, milestones, and experiences both good and bad. They would have affected the lives of so many untold numbers of other people, had they lived.
But understanding what was gained by their sacrifice is an experience more sobering, more profound, than only grappling with their loss. I am of an age that I could have been one of their sons, and therefore my own son could have been their grandson or even a great-grandson. Their legacy is this: I and everyone with the tour that day walked through the rows of their gravestones as free men and women.
The US First Army established this cemetery two days after the landings on June 8, 1944. Today, a low stone wall on top of green clipped grass runs along the northern edge of the grounds, and beyond lies a ridge covered in foliage that gives way to sandy Omaha Beach, with the waters of the English Channel receding into the distance. I took a photograph of this scene in 2014. When I look at that photograph today and think about how I gazed out across that beach then, I think of some of the names I read on the gravestones, and try to imagine the young men with those names coming across the water, onto the beach, with other soldiers firing at them, trying to kill them. I think about what their final moments might have been like—some killed instantly, others wounded and in agony, bleeding on the sand. I try to imagine what it must have been like for those who survived, how they took care of the lifeless bodies down on the beach in the ensuing days, and how they laid their comrades to rest in the grounds I passed through.
To walk through Colleville-sur-Mer is to literally pass through the lock between slavery and freedom in our modern world, and to see what it cost for freedom to survive. When I look at the names on the grave markers in the photographs I took back then, today I want to be sure to say their names out loud, and thank them. I hope that today, the world leaders and visitors who actually walk through the grave stones at Colleville-sur-Mer look beyond the low stone wall to the beach, pause, and say aloud the names they see on the crosses and stars.
Today, I speak these words in conclusion of this post: "Second Lieutenant Preston T. Niland and Sergeant Robert J. Niland from New York: You are remembered, and may God bless you."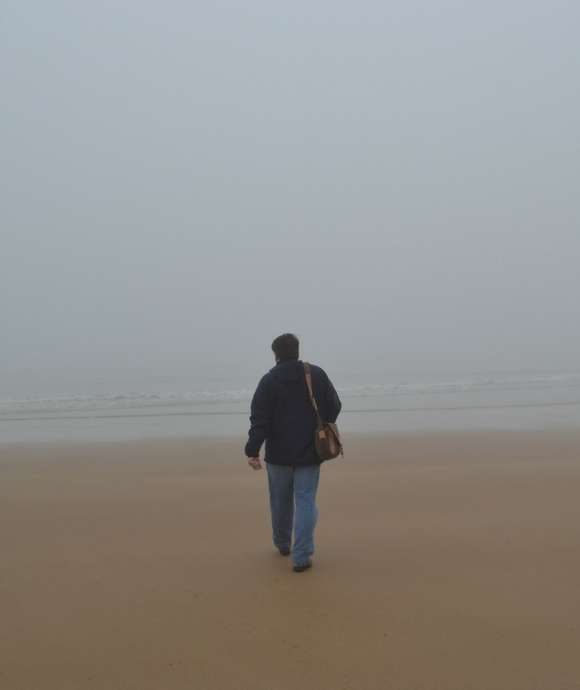 "No matter one's age, travel is a unique and exciting educational experience. In my work, I have had the opportunity to reflect on history, events, and people in the places where they experienced life. Through the viewfinder, we can not only find history and perspective, but create memory, and evoke our evergreen past."
– Keith Huxen, PhD, Senior Director of Research and History, The National WWII Museum

Contributor
Keith is the former Senior Director of Research and History in the Institute for the Study of War and Democracy at The National WWII Museum.    
Learn More