I recently heard from friends in the Midwest about how they were dealing with winter 2019's deep Arctic blast. Of course, inclement weather influenced the outcome of World War II, ranging from the freezing snows in Russia that wore down Hitler's Barbarossa invasion in winter 1941 through the Battle of the Bulge in the glacial Ardennes Forest that ended in January 1945 with Allies poised for the final drive on Nazi Germany. Given the friendships that I have made traveling through Europe with fellow students of history, our conversations turned my thoughts not only to the global aspects of World War II but also to warmer weather.
The world wars sometimes pop up in places where you are not looking for them. So in a nod to warmer climes, the lead photograph to this post was taken outside the Elmslie Memorial Church in George Town on Grand Cayman Island in the British West Indies. I had actually visited there several times previously, but in 2014 took a different route to reach my favorite cigar store on the island, and came across this Celtic cross memorial on Harbour Drive. Originally dedicated to the dead from the Great War in 1914–1918, an inscription for those lost from 1939–1945 in World War II was later added. Another plaque informs visitors that in 2011 a Remembrance Day ceremony was held here for the 201 Caymanians who volunteered in 1941 to serve during World War II in the Trinidad Royal Navy Reserve.
We who (thankfully) have not experienced a world war often do not consider how such an event reaches into virtually every nook and cranny in the world, including small, sunny Caribbean harbors. But memorials like this one are great reminders that even in places like Grand Cayman, which seems suspended in blue waters and warm sea winds, World War II was all too close, real, and inescapable. And no doubt many of those 201 volunteers in 1941 considered what that Celtic cross on Harbour Drive personally meant to them—when it was then still only inscribed to the men and women of 1914–1918.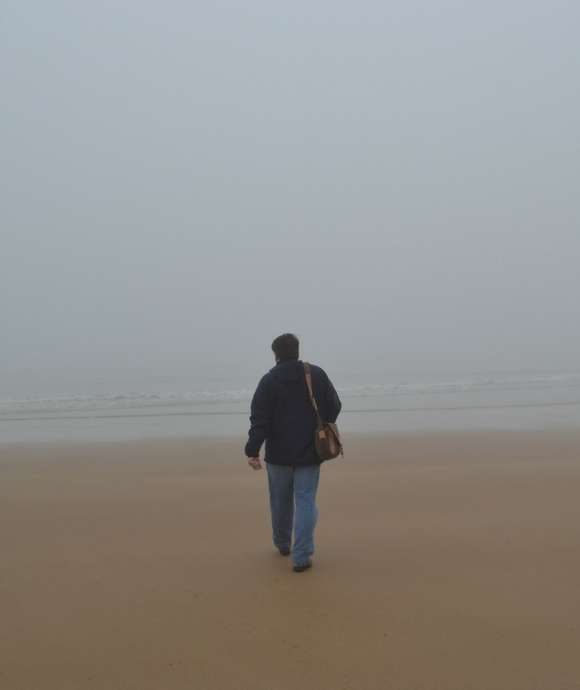 "No matter one's age, travel is a unique and exciting educational experience. In my work, I have had the opportunity to reflect on history, events, and people in the places where they experienced life. Through the viewfinder, we can not only find history and perspective, but create memory, and evoke our evergreen past."
– Keith Huxen, PhD, Senior Director of Research and History, The National WWII Museum 

Contributor
Keith is the former Senior Director of Research and History in the Institute for the Study of War and Democracy at The National WWII Museum.    
Learn More