It is important to remember when celebrating the achievements of the African American trailblazers of World War II, that, for many individuals, it was a fight and a struggle to even be allowed to serve their country; and the path of the pioneer is almost always the hardest route to travel. Of the five service branches in World War II, the Marine Corps offered some of the most stubborn resistance to accepting African American recruits. In 1942, the Commandant of the Marine Corps, Major General Thomas Holcomb, famously remarked that, "If it were a question of having a Marine Corps of 5,000 whites or 250,000 Negroes, I would rather the whites." It was only in the wake of Executive Order 8802 and a presidential directive issued directly to the Corps, that the Marines began setting up a new segregated training facility for African American recruits at Montford Point, North Carolina. One of the first recruits was Edgar Cole.
Edgar Cole was born in Dallas, Texas in 1925. His parents were poor so Cole had to help his family financially starting at the age of nine, working for a grocery store and delivering newspapers. In the heart of the Great Depression, Cole and his six siblings took their baths around a single wood stove, oftentimes with no breakfast in the morning before they went to school. Ambitious from an early age, Cole did not see himself staying in Dallas. After graduating high school and unable to afford college, Cole joined the National Youth Administration (NYA), a New Deal program that focused on providing work and education for young people between the ages of 16 and 25. With the NYA, Cole trained as a machinist, earning six dollars per month before being sent first to San Luis Obispo and then to San Francisco, California following the completion of advanced training.
Cole was getting ready for church when he heard of the Japanese Attack on Pearl Harbor on December 7, 1941. Hearing the anger in the voice of President Roosevelt and having already received his draft notice, Cole told his father that he was going into the service. At the San Francisco draft office, Cole was handed a large brown envelope and told that he was now in the Marine Corps. Inside the envelope were orders and instructions to report to Camp LeJeune, North Carolina. Traveling by train first to Chicago and then on to Washington DC, Cole experienced the first of many personal challenges based on his decision to serve his country.
Arriving in Washington, DC,  and attempting to board a departing train headed south, Cole was blocked by a Shore Patrolman. When Cole told the SP he was in the Marine Corps, he slapped Cole's envelope of orders aside, saying, "Boy, you're a damn liar." After finally showing the SP his orders, Cole was allowed to board the cramped Negro Coaches, but not before the SP expressed his shock that the Marine Corps was now accepting African Americans: "I'll be damned, they really are letting you people in the Marines."
Cole's troubles did not end even when he had reached his destination. Debarking from his train in Jacksonville, North Carolina, Cole, an unfamiliar face, was harassed and then threatened with arrest by two police officers who accused him of being up to no good and who also did not believe that he was waiting for his transportation to Camp Lejeune. Finally reaching Montford Point at Camp LeJeune, Cole was assigned to Platoon 286 for his 13 weeks of basic training.
At Montford Point, Cole excelled in his training, being chosen as the Honor Man of his platoon. This experience remained with Cole for the rest of his life:
"The significance of that…just think, being presented as the Honor Man of a platoon in a military organization where we weren't wanted….in spite of all this and all of that, I still wanted to be the best. Because my dad taught us, always try to be the best….that's essentially the story of my life."
After completing his basic, Cole was sent to specialized communications school training where he learned to monitor Japanese radio transmissions. Finishing at the top of his class, Cole was assigned to Headquarters, 52nd Defense Battalion. The 52nd Defense Battalion then traveled by train to Oceanside, California for embarkation to the Pacific. In his 24 months overseas, Cole and the 52nd Defense Battalion were in charge of coastal defenses of American bases in Guam and the islands and atolls of the Marianas chain. Though the islands they were guarding had already been captured, there were still some remaining Japanese troops that the 52nd Defense Battalion had to seek out and attempt to capture, as well as defend against raids and attacks by Japanese air forces.
Returning home at the end of the war proved bittersweet for Cole, remembering being told he if he wanted to avoid trouble should take off his uniform before debarking in San Francisco. Following the War, Cole earned a Bachelor's degree from Fisk University and a master's degree from Howard University through the GI Bill. In the early years of the Space Race, Cole helped design telemetry transmitters for the Explorer series of satellites. Cole continued to work in the aerospace industry for many years before retiring as a senior executive at Xerox.
Learn more about Edgar Cole's journey and the Montford Point Marines.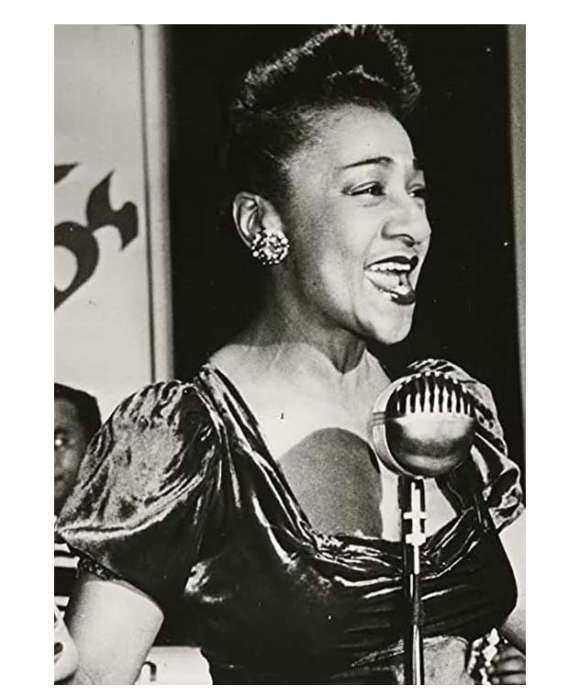 Alberta Hunter—Singing the Blues, Entertaining the Troops
Hunter's service in World War II is but one of many extraordinary stories of this highly regarded woman's life.
LEARN MORE

Contributor
Assistant Director of Education for Curriculum, Collin Makamson holds a MA in History from the University of Southern Mississippi a...
Learn More