"On October 6, Hitler came to survey in triumph the conquered capital of Poland. I watched him from our window on the fourth floor: there were German soldiers with guns posted every few feet along the route on Marszalkowska, the city's main thoroughfare, and below our house. He rode in an open Mercedes, standing up in the familiar pose, giving the Nazi salute. I thought how easy it would be to assassinate him."
Written by a 16-year-old Jewish boy in Warsaw in 1939, the above short passage marks the beginning of a remarkable journey that only recently came to end. Richard Pipes, the author of the passage who would go on to become a noted scholar and professor of Russian history at Harvard University, died May 17, 2018, at the age of 94.
Comparable to his contemporary Henry Kissinger, the arc of the life and career of Richard Pipes can only be understood through the crucible of World War II. He was a teenager living in Warsaw, interested in art history and philosophy, when Nazi Germany invaded on September 1, 1939. Like so many others, Pipes would have to grow up fast in the face of war. In his memoir, Pipes would later write:  "In the evening of this first day of what became World War II, father sat me down on a bench in the park that surrounded the villa and told me that if anything were to happen to him and mother, I should make my way to Stockholm and there contact a Mr. Ollson at the Skanska Banken, where he had an account. ... It was the first time ever that father had addressed me as an adult. The money—a modest $3,348—was to save our lives."  (Vixi, page 2).
But his family would first have to experience and endure what modern war meant. From a diary in which eight months later he recorded what had transpired in Warsaw that September, Pipes recounted in his memoir how he and his family emerged onto the street after hiding from bombardment in the narrow staircase of a building: "I shall never forget the sight that met our eyes on the corner of Marszalkowska and Zielna: horses freely roaming on the streets or else sprawled dead on the pavement, lit up by the glow of houses burning like boxes; people running from house to house in search of secure shelter." (Vixi, page 6). A few weeks later, he witnessed Hitler's victory parade through the defeated city from the window of his old home. I find the quoted passage above stirring, as one can see the emotions and logic of a 16-year-old caught in extraordinary circumstances, as the young man thinks wishfully of how easy it would be to assassinate Hitler immediately after observing armed German soldiers lined up everywhere along the route.
But as bad as the horrors of war were, his father correctly surmised that the German occupation of Poland would be much worse for the Jews who remained there. Using forged passports and clever financial arrangements, his father arranged for the family to escape Warsaw to Rome—through Germany. After a harrowing encounter with a Gestapo agent aboard the train to Rome, at the conclusion of which the Gestapo man informed his father that he would allow the family to continue on into Italy on the singular condition that they never return to Germany (his father feigned deep dismay at the idea of never being allowed into Germany again), the family was saved. From Rome, they were all eventually able to secure passage to Spain, Britain, and ultimately escape to New York in 1940.
Arrival in the United States began an entirely new and unanticipated phase of life for Pipes. He went on to study at Muskingum College in Ohio, was drafted into the US Army where he was assigned to learn Russian in the ASTP program at Cornell University, became a US citizen while in service, and met his future wife Irene (ironically, her family had escaped Warsaw in the first week of the German invasion, and the two gradually remembered that they had lived a few blocks away from each other and attended birthday parties together as children). Pipes expected to be deployed as an interpreter by the Army, but in the end he never shipped out, and served three and half years stateside when the war ended. In 1946, Pipes was discharged. He had received his BA degree from Cornell the previous year, and was ready to continue his studies in graduate school at Harvard.
But at Harvard, Pipes not only continued his education.  Having witnessed the beginning of World War II in Warsaw, he would witness history again at an event which served as a historical "bookend" to the war in Europe. Oddly enough, it would be at a Harvard commencement ceremony that a new beginning for postwar life in Europe was launched. This will be the subject of my next Words of War post.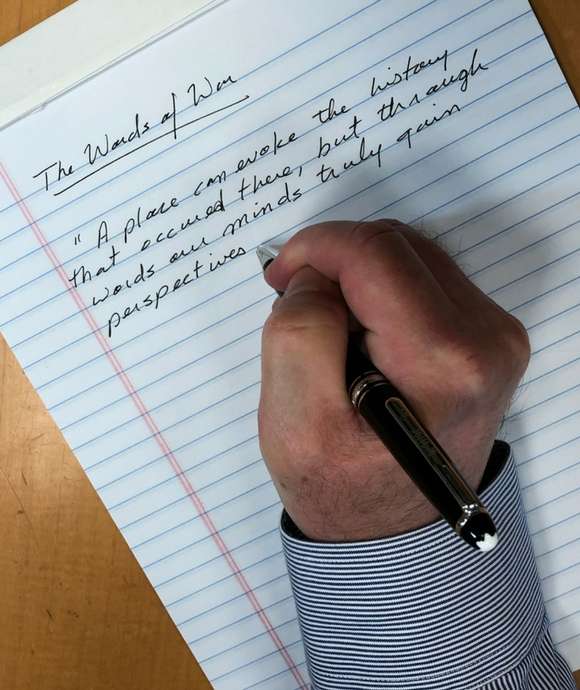 "A place can evoke the history that occurred there, but through words our minds truly gain perspectives and understanding of what it was like to know, feel, experience, hope, fail, triumph, and live through events from which we ourselves were absent. The written word is our most intricate map to retrace and reconstruct what we think happened, and ultimately brings us back to ourselves."
 – Keith Huxen, PhD, Senior Director of Research and History, The National WWII Museum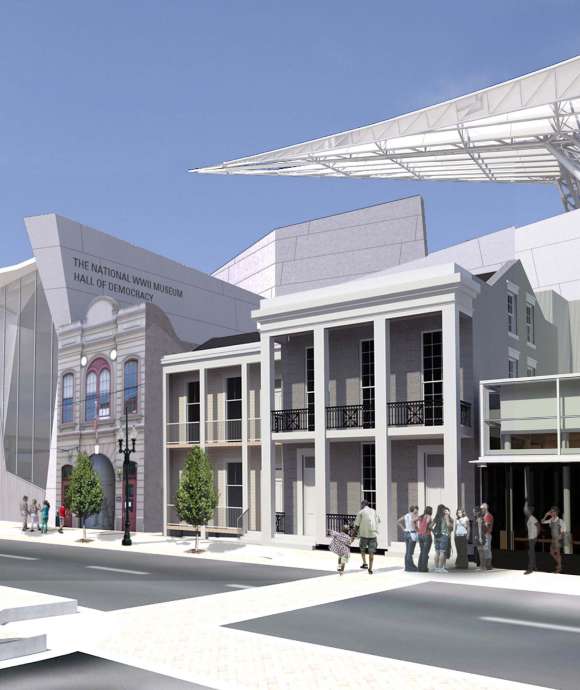 Institute for the Study of War and Democracy
The Institute for the Study of War and Democracy is a community of scholars forming a national center for research, higher education, publications, and public programming, dedicated to promoting the history of World War II, the relationship between the war and America's democratic system, and the war's continued relevance for the world.
Find more about the Institute!

Contributor
Keith is the former Senior Director of Research and History in the Institute for the Study of War and Democracy at The National WWII Museum.    
Learn More