By the end of World War II, the US Navy had grown from a fleet of roughly 700 commissioned ships to more than 6,000, each one bearing a unique name. Naming a ship might be considered by some a trivial matter, especially during a time of war, but "selecting names for US Navy battle force ships is a particularly solemn and important responsibility."
This solemn responsibility rested then, as it does now, with the Secretary of the Navy. Naming a ship was not a matter of whimsy. The Secretary of the Navy, first Frank Knox, and then James Forrestal, used conventions set out by laws and tradition. These conventions laid out guidelines for the "type" of names which could be bestowed upon a certain type of vessel. More streamlined than ship naming is today, understanding how each type of ship was named can allow us to quickly identify what type of ship it is.
Early ships of the US Navy had a variety of names, most paying homage to naval heroes (Raleigh), ideals of the young United States (Independence), or American cities (Boston). In 1819, Congress signed an act which placed the responsibility of ship naming with the Secretary of the Navy. Provisions of that act laid out rules for naming ships, some of which held through World War II: "all of the ships, of the Navy of the United States, now building, or hereafter to be built, shall be named by the Secretary of the Navy, under the direction of the President of the United States, according to the following rule, to wit: those of the first class shall be called after the States of this Union; those of the second class after the rivers; and those of the third class after the principal cities and towns; taking care that no two vessels of the navy shall bear the same name." As new ship types joined the navy, new naming conventions were drawn up. By the start of the war, each type of ship had a dedicated ship naming convention.
Aircraft Carriers
America's first aircraft carrier was commissioned in 1920, built from a converted collier (coal ship). She was named Langley in honor of Samuel P. Langley, an American aviation pioneer, but naming carriers after individuals did not become the convention. When the next two carriers were built from the incomplete hulls of battle cruisers, the decision was made to name carriers after previous battlecruisers. During the war, the convention was altered to say that carriers were to be named after "famous old ships and important battles in our history and present world war." Thus, American carriers in World War II bore such names as Lexington, Wasp, and Enterprise. Many of these names carried a long tradition for the US Navy. CV-6, named Enterprise, was the seventh ship to bear the name in the US Navy and Wasp (CV-7) was the eighth ship to carry that name. In 1942, CV-7 sank, and CV-18, which had been laid down as Oriskany, was renamed Wasp in her honor. Later carriers, especially escorts, were named after WWII battles, such as the Guadalcanal (CVE-60) and Salerno Bay (CVE-110).
Battleships
As shipbuilding evolved and sail gave way to steam and steel, the laws for naming were amended to reflect the new types of ships coming into use. By the turn of the century, the law stated that battleships, armored cruisers, and monitors should bear the names of states. The use of state names for ships in the US Navy was important as it reflected that the navy was America's navy. The first US battleship was authorized by Congress in 1886, and was named Texas, setting a precedent that all future American battleships would be named after states. As battleships grew in number and monitors fell out of fashion, the law changed so that by 1920, only battleships were named after states and all cruisers named for cities. The original Texas was decommissioned in 1911, the same year her namesake was laid down. The second Texas served in World War I and World War II.
Cruisers
Over the decades, various types of cruisers served in the US Navy with various naming conventions. By World War II, the US Navy had two main cruiser types: light cruisers, with 6-inch guns and heavy cruisers, with 8-inch guns. All cruisers were named under the same convention which used the names of American cities, such as USS Portland (CA-33). As with other ship classes, ship names were often reused after the loss of a vessel. After the loss of USS Quincy (CA-39) in August 1942, CA-71 was named Quincy in her honor.
Destroyers and Destroyer Escorts
During the Spanish-American War, then-Assistant Secretary of the Navy Theodore Roosevelt made the decision to name the first 16 torpedo boat destroyers after officers and enlisted men of the US Navy and Marine Corps. These 16 ships were predecessors to the destroyers of World War II, and the naming convention was continued. This broad convention allowed the Secretary to name ships in honor of distinguished leaders and heroes from each of the services. By 1942, the convention had been modified several times to read: "Deceased American Naval, Marine Corps and Coast Guard Officers and enlisted personnel who have rendered distinguished service to their country above and beyond the call of duty; former Secretaries and Assistant Secretaries of the Navy; members of Congress who have been closely identified with Naval affairs; and inventors."
Destroyer escorts were named in accordance with their "parent" ship type, carrying on the tradition of using names of navy and Marine Corps heroes. The great naval battles of World War II gave the navy no shortage of heroes to honor and named ships after officers and enlisted men. The USS Callaghan (DD-792) was named for Rear Admiral Daniel J. Callaghan, killed aboard San Francisco (CA-38) off Guadalcanal. And USS Harmon (DE-678) was named for Leonard Roy Harmon, Mess Attendant First Class, who was killed on board San Francisco in the same action that killed Callaghan. Harmon was the first American warship named after an African American.
Submarines
While many WWII-era submarines oftentimes had seemingly unusual names—Gudgeon, Pogy, and Sterlet—they all had one thing in common, they were named after "denizens of the deep." Yes, Gudgeon, Pogy, and Sterlet are all sea creatures. Many of the boats' names are obviously sea-dwelling creatures (Barracuda, Albacore, and Marlin), but with the number of submarines in service by the end of the war, the names had ventured into lesser-known marine life.
Submarines had not always been named after marine life. The first submarine was named Holland in 1900 in honor of submarine designer and builder John Holland. Early boats were named after sea creatures and venomous creatures, like Adder and Viper. However, in 1911, submarines were renamed and simply given alphanumeric names. The practice changed in 1931, when "fish and denizens of the deep" became the convention, leading to names like Skipjack (SS-184). Boats commissioned prior to that year were left with just an alphanumeric name.
Auxiliary Vessels
Fighting a two-ocean war on a scale never before seen created needs within the navy for new types of ships. As the war progressed, more auxiliary vessels came into use such as minesweepers, transport ships for both men and cargo, oilers and tankers, and even ocean-going tugboats. Each ship type received its own naming convention. Minesweepers were first named for birds, then given "general word classification" with names like Heroic (AMc-84) and Pluck (AMc-94). Some transport ships kept the names they had before being acquired by the navy, while others were names for stars or constellations. Other conventions for auxiliary vessels used the names of Native American tribes, or geographic features such as rivers.
Numbered Vessels
Not all ships, boats, or craft in the US Navy received an official name. Many smaller vessels which were built in great numbers were only given an alphanumeric designation, such as sub-chasers, patrol craft, landing craft, and patrol torpedo boats. Like their larger counterparts which also used alphanumeric designations, each class of vessel had letters which identified it, such as LST—Landing Ship Tank, and then a number to identify each individual craft. Many of these smaller craft were given names by their crew, which the navy allowed, but did not acknowledge as official. Patrol Torpedo (PT) boats were named by their crews, and their names would be changed as crews rotated home. Unlike the official names given to larger vessels, which reflected on the United States, the names given by crews to their small craft could be witty, humorous, or personal. PT-302 was nicknamed After You when a crew member suggested naming the boat such so each man could write his sweetheart and tell her the boat was named "after you."
As with any rule, there were exceptions, and deviations were often made from the naming conventions. One notable deviation was the naming of the carrier CV-42. Originally christened Coral Sea, Secretary of the Navy James Forrestal recommended renaming the carrier in honor of the late President Franklin D. Roosevelt. President Harry S. Truman approved, and on May 8, 1945, the ship's name changed before her commissioning on Navy Day, October 27, 1945. Since the war, naming conventions have changed. As some types of ships leave the fleet, the convention shifts to another type. In the absence of battleships, many modern submarines are now named after states. Conventions today do not follow those of World War II, making it difficult to instantly identify a ship type, but as the diversity of the fleet grows, those staunch conventions become more difficult to follow, and exceptions continue to be made. Currently, carriers are now generally named after presidents, but in 2030, the fleet will welcome a new Gerald R. Ford class carrier bearing the name of a WWII hero when the USS Doris Miller (CVN-81) is commissioned.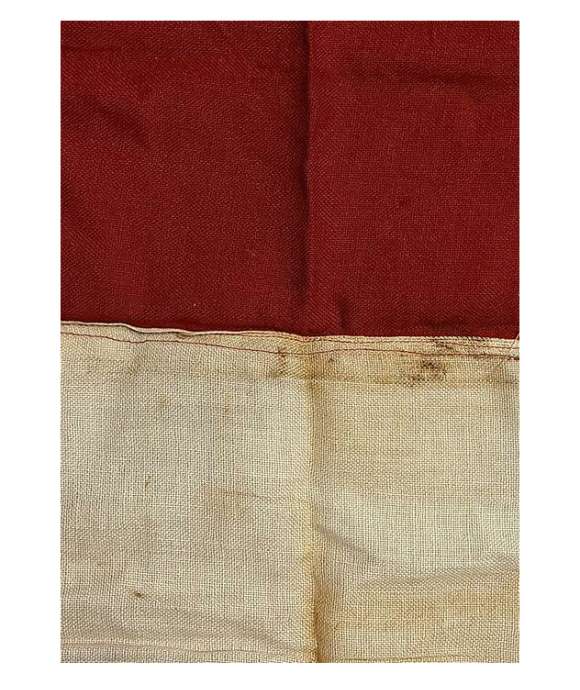 The Homeward Bound Pennant
To celebrate the end of the war and the journey back to the United States, US Navy ships often flew long pennants to commemorate their time overseas.
LEARN MORE

Contributor
Kali Martin earned a bachelor's degree in International Studies and German at the University of Miami and a master's degree in Mili...
Learn More