While it may be commonplace to see female journalists in war zones today, it was not quite as common more than 80 years ago. During World War II, wartime correspondents rushed to the frontlines to report on the battles, but only around 100 of them were women. Of those, only a handful, such as Martha Gellhorn, have received recognition over the years. While she is most often known as the third wife of fellow journalist and literary giant Ernest Hemingway, she witnessed and covered many of the pivotal moments of World War II and later conflicts during her 50 year career as a correspondent. 
Martha was born on November 8, 1908 to George and Edna Gellhorn in St. Louis, Missouri. Her mother Edna was a suffragist and ardent supporter of women's rights, even taking young Martha to "The Golden Lane" rally in 1916 for women's suffrage at the Democratic Party's national convention. When it was time for Martha to enroll in college, she chose Bryn-Mawr, but she left school after her freshman year to pursue a career in journalism, particularly as a foreign correspondent. Her first job was with the United Press in Paris during the First World War. After retaliation from her report of sexual harassment against her, she left United Press and opted to travel Europe, writing for various newspapers and covering fashion for Vogue.
When she returned to the United States in the early 1930s, Martha met and befriended First Lady Eleanor Roosevelt. She even lived with the Roosevelts in the White House for two months, spending her evenings assisting the First Lady with correspondence and her column in Woman's Home Companion. As a result of this relationship, Martha was hired as a field investigator for the Federal Emergency Relief Administration. She went on to partner with Dorothea Lange to document how the Great Depression impacted everyday Americans, along with the less fortunate experiences of homelessness and hunger. That opportunity was one that few women were offered during the 1930s, and it gave Martha the chance to investigate tough topics before she landed a coveted foreign correspondent job.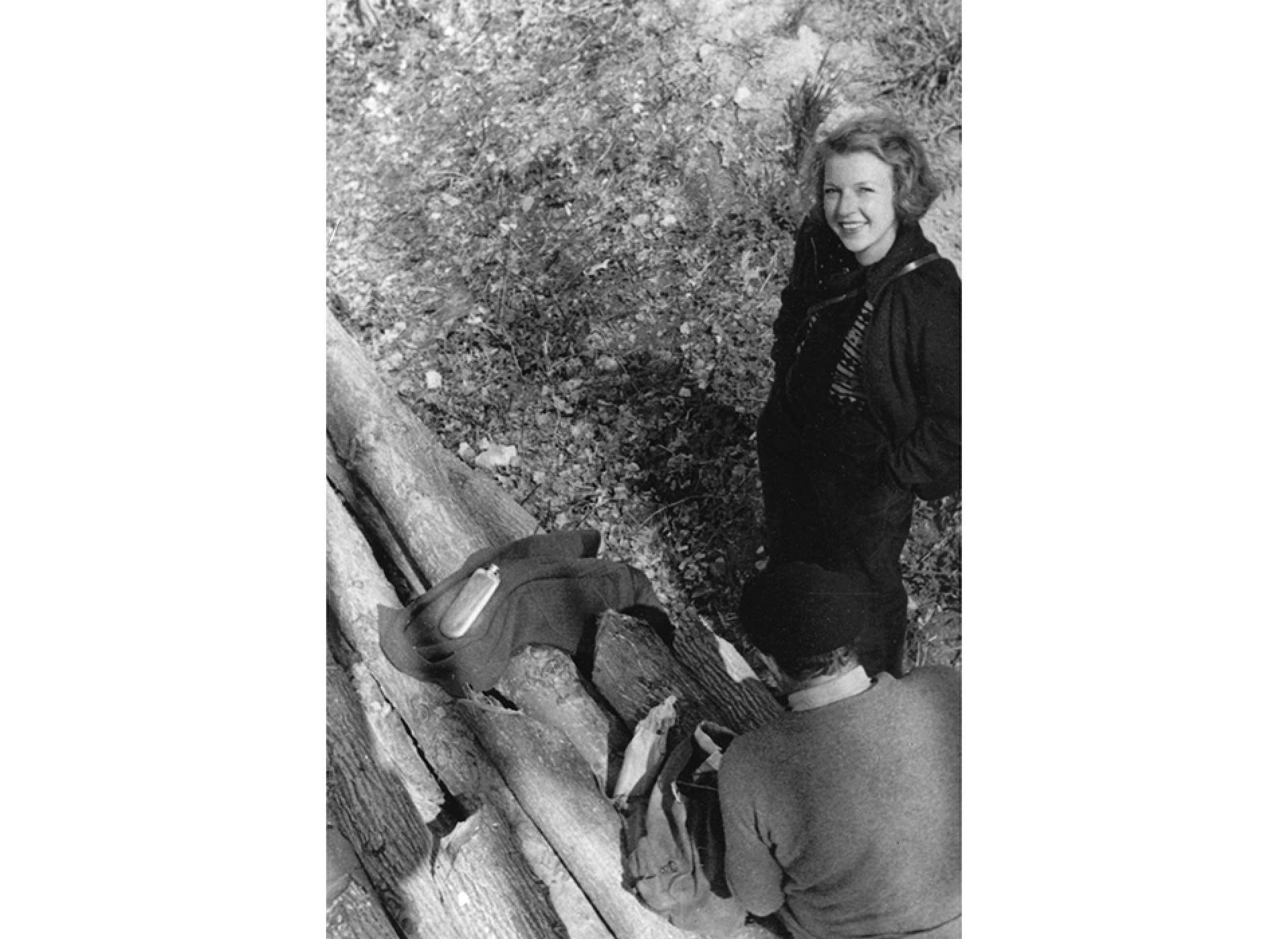 In 1936, the next fortuitous event in Martha's life was meeting Ernest Hemingway during a vacation with her family in Key West. Shortly after that meeting she received the call from Collier's to cover the Spanish Civil War. She took her last $50, along with some cans of food, to Spain where Hemingway said he would be waiting. 
She covered the bombings of Barcelona, the stories of soldiers in hospitals, and life in the trenches on the frontlines. As Nazi Germany rearmed and became an increasing threat to European security in the late 1930s, Martha was assigned to cover the invasions of Czechoslovakia and Finland. Her book, A Stricken Field published in 1968, documents the brutal oppression of the Gestapo in Prague and reflections on her experience trying to convey those events in the news.
In December 1940, Martha married Hemingway in Wyoming and became his third wife. Shortly after the wedding, she received another job from Collier's to report on the quickly deteriorating situation in China. She convinced Hemingway to come along and make it a honeymoon as an "unwilling companion" as she refered to him in her book, Travels with Myself and Another. 
However unwilling Hemingway may have been to go to China, he did gather intelligence for the US government related to the Sino-Japanese War during that trip, and more importantly, the relationship between the Communist and Nationalist forces in China. In one of her news stories from March 1941, Martha expressed surprise that the Chinese people were saying "They accept calmly anything that happens: hunger, fatigue, cold, thirst, pain, or danger." Perhaps, her surprise was due to her own experiences on the frontlines of the war, filled with muddy roads and unsanitary conditions in the war-ravaged areas. 
Martha ended up contracting a case of "China rot," which was essentially a more aggressive athlete's foot. During their visit, they met with Madame Chiang Kai-shek on April 14, the day after Soviet Premier Josef Stalin signed a nonaggression pact with Japan. While Martha and Hemingway were in China, the United States also imposed a trade embargo on Japan.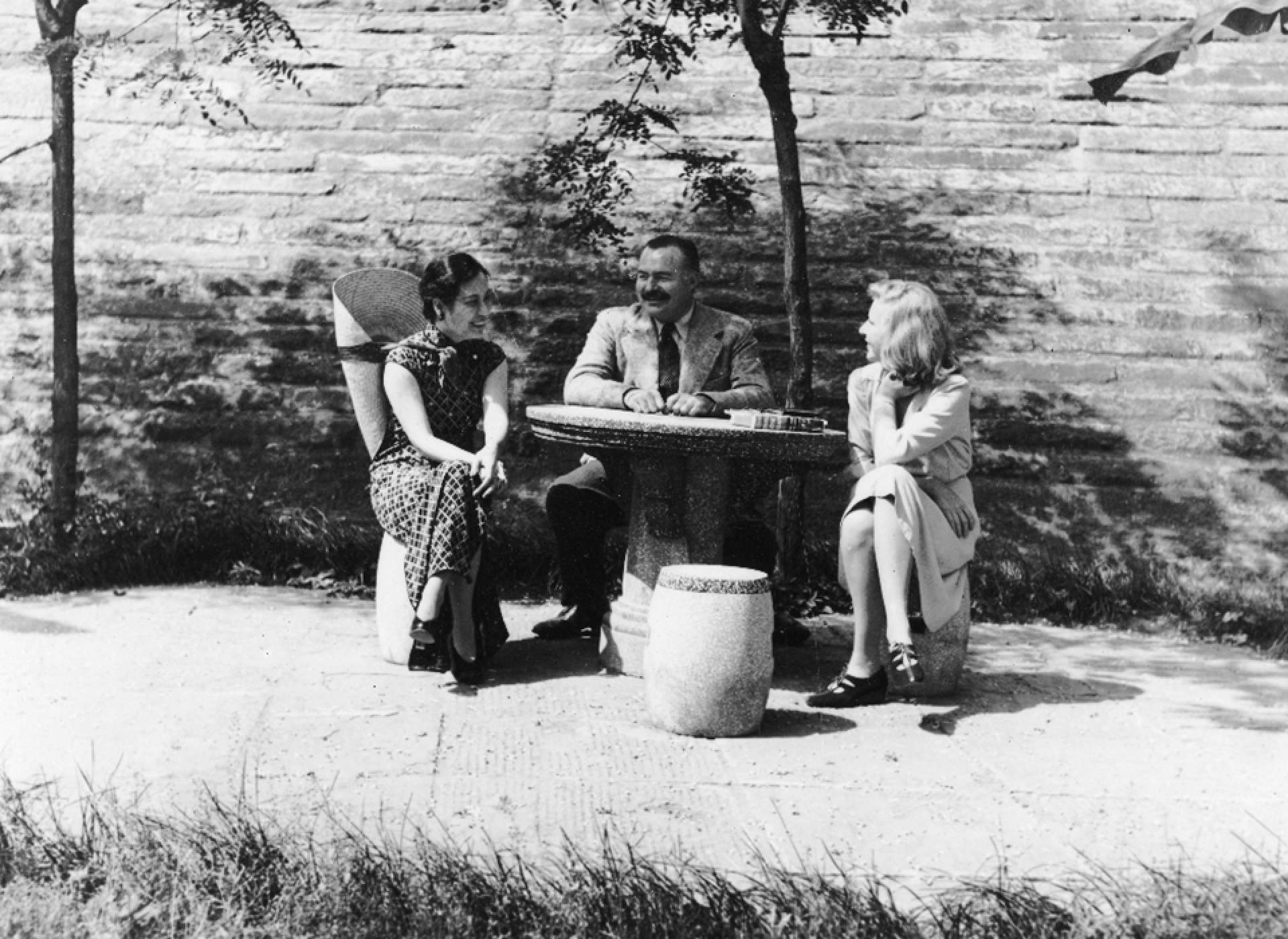 With the exception of the Asian honeymoon, Hemingway preferred having Martha at their home in Cuba, instead of traveling the world to cover the war. That attitude led to stress within their marriage since she remained eager to cover the war rather than read about it or hear reports on the radio. She attempted to distract herself with renovating their home, Finca Vigia. 
By 1943, she finally accepted a job that took her to Cassino, Italy where she covered stories of orphans and French Army efforts against the Germans. It was during this trip that she received a letter from her husband that asked, "Are you a war correspondent or a wife in my bed?"
Their marital troubles climaxed in 1944 when Hemingway stole Martha's credential from Collier's and traveled to England to cover the impending Allied invasion at Normandy, in her stead. Desperate to cover the opening of a Second Front in Europe, she eventually crossed the Atlantic in a ship filled with explosives after Hemingway blocked her attempts to get a press credential to take a flight. 
She arrived in England to discover her husband was having an affair. Martha ended the marriage, which allowed her to focus more on her journalism. In the buildup to D-Day, she covered personal stories of pilots who were pulled from fiery crashes and how teenagers were coping with the war.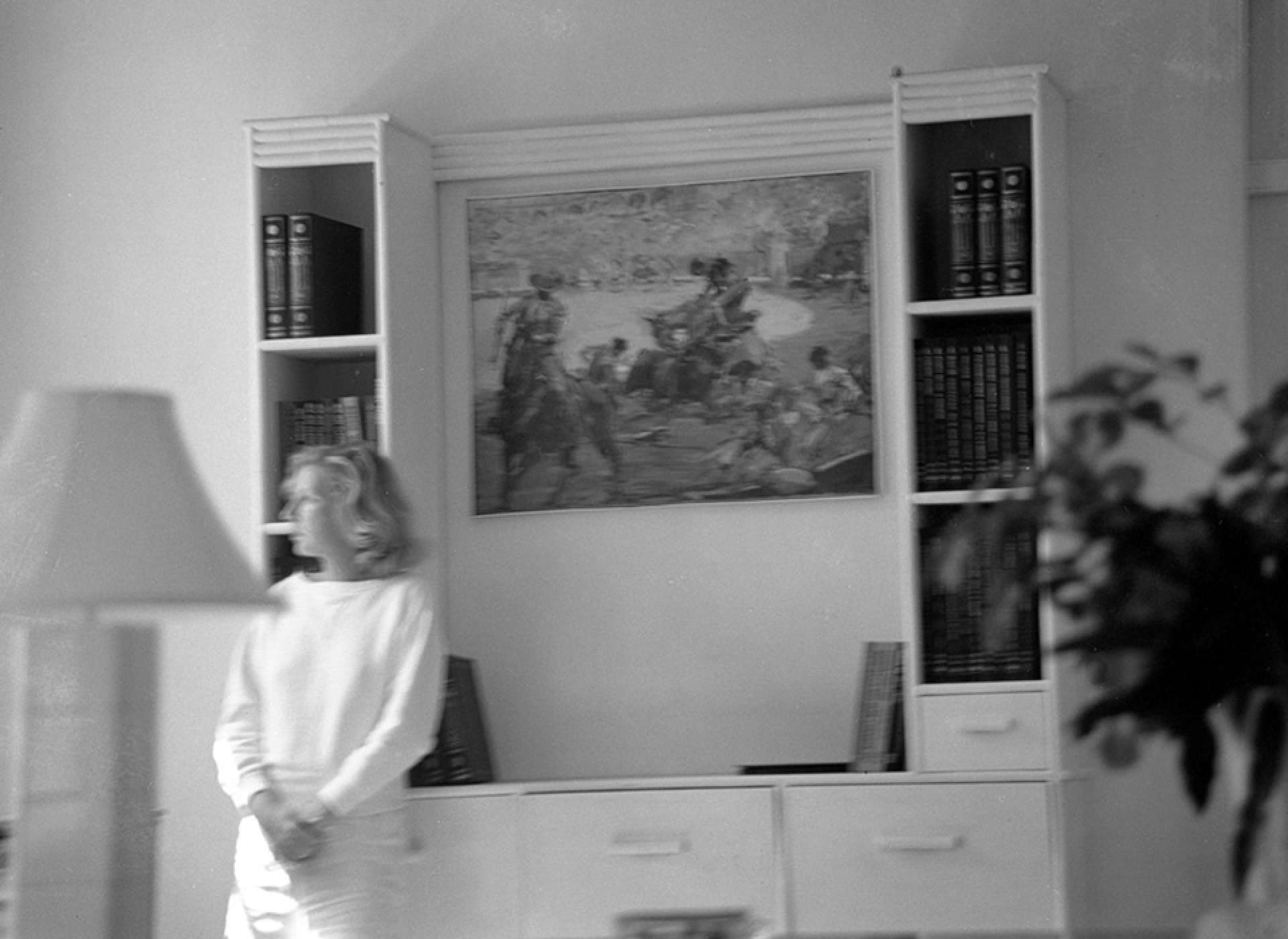 Because Hemingway had taken the Collier's job, Martha had to fight her way to report on the invasion of France as it started on June 6, 1944. She rushed to the southern British coastline and discovered a hospital ship. She gained access to the ship by lying to the military police saying that she was supposed to interview the nurses on board, and she then stowed away in a bathroom for the journey across the English Channel. 
When the ship was in position just off Omaha Beach, Martha found her way onto a landing craft serving as a water ambulance. In the process, she became one of the only women, and journalists, to land on June 6, 1944. She waded ashore and worked with the medics to get wounded men back to the hospital ship for treatment. When she got back to the hospital ship, she took time to record the conversations of the wounded soldiers from the beach as they waited to be retrieved from the beach on D-Day—again showing the human spirit in the face of war and devastation.
After D-Day, Martha was arrested by British military police and her credentials stripped. That setback , however, did not stop her. She eventually regained permission from the military to cover the war, but she was not happy with the timeline—she wanted to get back to the action immediately. As she would say later in life, 
"I followed the war wherever I could reach it. I had been sent to Europe to do my job, which was not to report the rear areas or the woman's angle."
She went on to cover major events in the European theater of the war, such as the Battle of the Bulge, but her most significant was the liberation of Dachau. In her book The Face of War, she observed:
"Dachau seemed to me the most suitable place in Europe to hear the news of victory. For surely this war was made to abolish Dachau, and all the other places like Dachau, and everything that Dachau stood for, and to abolish it forever."
During World War II, TIME called Martha one of Collier's star reporters. One reason for that recognition was her tenacious spirit and commitment to tell the stories of ordinary people during the war. She demonstrated incredible strength and perseverance. Through her writing, she was able to show how war's devastation impacts all parts of life. 
Martha would go on to cover almost every war and military conflict after World War II, including the Arab-Isreali War, Vietnam War, and Invasion of Panama. As she neared retirement in 1988, she looked back on her career of covering the worst of humanity and wrote, "There has to be a better way to run the world and we had better see that we get it."
View Martha's Letters of Love and War, Yours, For Probably Always, at the Museum Store. 
Lunchbox Lecture
More than Just Hemingway's Wife: The Wartime Journalism of Martha Gellhorn
Many may know Martha Gellhorn as one of the many wives of fellow journalist and literary giant, Ernest Hemingway; however, she was so much more. 
Watch Now

Contributor
Maggie Hartley is the Assistant Director of Public Engagement at The National WWII Museum. She holds a Masters of Art in History from Liberty University and is currently pursuing a degree in Doctor of Education in Leadership through Virginia Commonwealth University.
Learn More