The Women Airforce Service Pilots served as civilians in the US Army Air Forces from September 1942 to December 1944. During that time, they flew every type of plane the USAAF had—77 types in all—and logged over 60 million miles. The jobs they did varied widely. Some of the women towed targets behind their planes as gunners on the ground fired upon them. Others test flew planes after repairs. But women were first brought into the USAAF to serve as ferry pilots. One WASP (Woman Airforce Service Pilot) who is highlighted in my book The Women With Silver Wings: The Inspiring True Story of the Women Airforce Service Pilots of World War II, Teresa James, shared with me some of the challenges of being a ferry pilot.
One morning on base in Wilmington, Delaware, Teresa received a flight assignment. The dispatcher told her not to bother packing a bag, assuring her that she was only going on a short trip and would "be right back." Having her doubts but trusting the dispatcher, off Teresa went. When she arrived at the modification center in Evansville, Indiana, however, she learned that she was on orders to take a P-47 Thunderbolt to Long Beach, California, early the next morning. Teresa didn't dare tell the operations officer that she didn't have a change of clothes with her, only the gabardine slacks and cotton tan shirt she was wearing, with her lipstick and a comb in her pocket. She hurriedly bought a tiny jar of Pond's Cold Cream, a toothbrush, and a tube of toothpaste to get her through the trip.
As sometimes happened, it was a full five days before the plane Teresa was supposed to fly to California was ready for takeoff. She considered herself lucky to find a bed in the nurses' quarters, but she didn't dare go into the officer's mess: she didn't have the jacket to match her slacks. When the dispatcher finally called her in to take the P-47, Teresa rejoiced, then nearly cried as bad weather rolled in. It was another two days, a full week since she had left her base, before she was able to leave Evansville.
Lamenting her lack of clean clothes, Teresa took off, headed for California, reminding herself that in a "pea shooter" like the P-47, there's not much room for luggage anyway. (Some of the women used to store extra shoes and clothes in the gun compartments in the wings of the planes—one WASP accidentally forgot her underwear there once and often wondered what the men who found them must have thought.) Ferry pilots were not supposed to fly the expensive pursuits in instrument weather conditions or at night, and so Teresa ended up making frequent stops, including more overnights. One evening, she landed in a small town in Texas without any place for her to stay. The local sheriff, who was also the town's undertaker and druggist, invited her home to stay with him, his wife, and their 10 children. Teresa spent the night there, feeling like a curiosity and lamenting that there were no locks on the doors.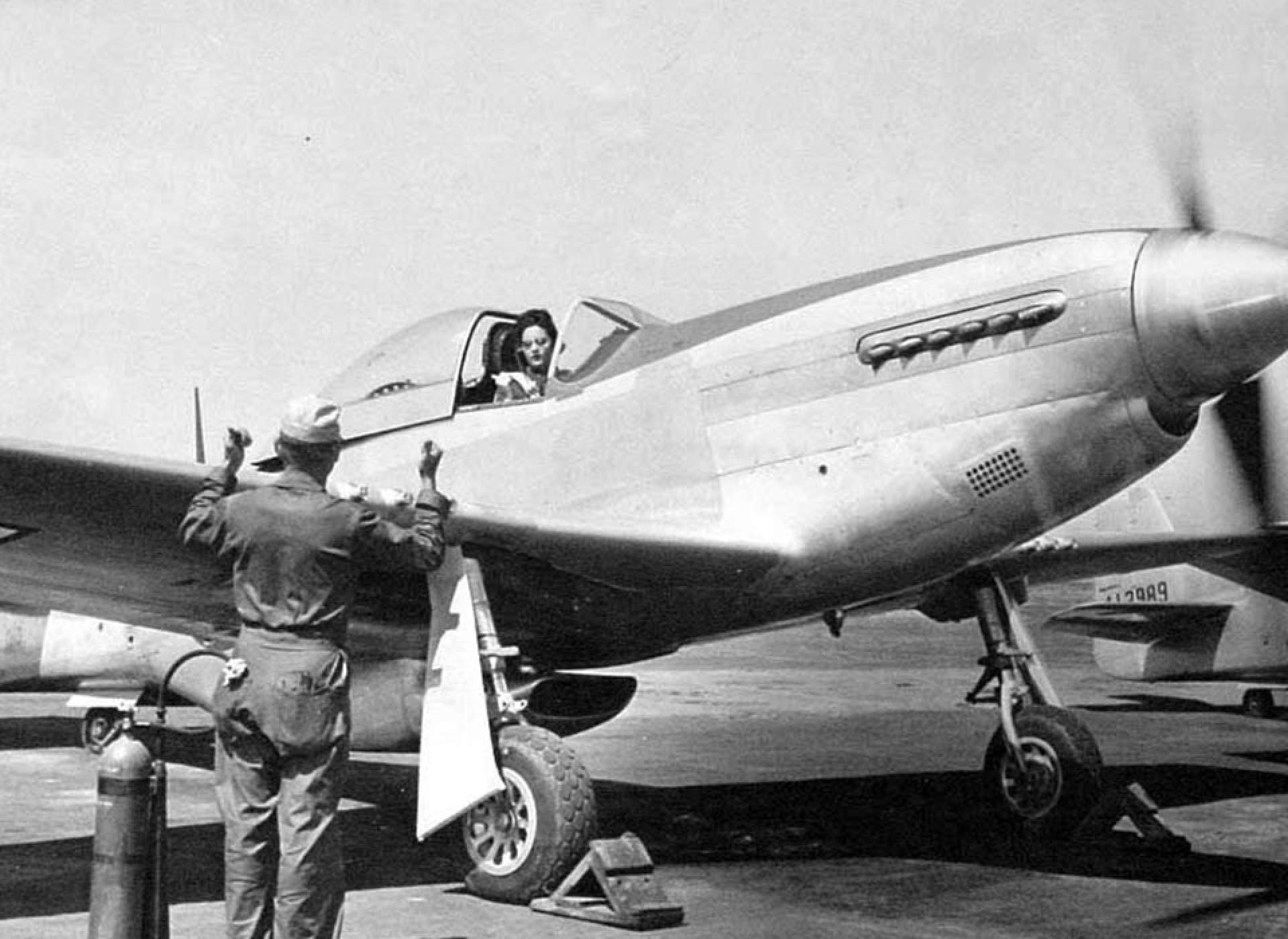 Finally, she arrived in California and handed over the P-47, quickly looking around for a flight going back east. But before she could find one, she received a new set of orders to take a P-51 Mustang to Fort Meyers, Florida. When she confessed she had never flown a P-51—a touchy, single-engine pursuit—the dispatcher told her where to find the tech orders and that she should pick one of the P-51s sitting on the line and familiarize herself with the cockpit.
As Teresa walked toward the plane, she thought to herself, "Oh my god, I gotta go all the way to Florida--never been there either." Determined not to show her discomfort, Teresa planned to practice three takeoffs and landings to check out in the plane before she flew the P-51 cross-country. Her first attempt did not go well. With 1800 horsepower, the P-51 was much lighter to the touch than the planes Teresa had flown in the past, and it was a "little jackrabbit" in take-off (by contrast, Teresa felt very comfortable with the P-47, a 2800 horsepower plane that just sat itself onto the runway once the throttle was cut).
As Teresa gained speed, she zigzagged down the runway, nearly out of control. Once off the ground and at a higher altitude, she was trying to get a better feel for the plane when she saw fog rolling in from the Pacific Ocean. Teresa knew she was in trouble if the fog hit the runway before she did. She headed straight back down and came in fast. The P-51 was so light, she remembered, "I bounced that sucker from one end of the runway to the other." She parked the plane, relieved to be safely on the ground, and planned to go up again the next day.
The weather was clear when Teresa went to the field the next afternoon. She planned to take two more landings, but the operations officer instead signed her off so she could go right away. So Teresa took off in a shiny new P-51 with only one landing's worth of experience in the plane. She got as far as Palm Springs, where she stopped for the night. This landing went better than her first one, for she used a light touch now that she realized, "you had to handle that thing with kid gloves."
Betty Gillies, Teresa's squadron leader in Wilmington, had taught her how to smooth her pants out in the absence of an iron by placing them under her mattress overnight, so Teresa spent the night sleeping on her pants. Early the next morning, she headed back to the field only to find "a zillion snakes" coiled around the bottom of her plane. She got help clearing them away but worried the entire flight that one of them might have made its way into the wheel well and would be joining her somewhere in the air. When the weather turned bad, she stopped in Phoenix, where she stayed with another group of nurses. When she put her shoes on the floor before bed, the nurses screamed at her: the place was full of scorpions. Teresa didn't sleep that night, "wondering what the hell is in my clothes."
After the stop in Phoenix, Teresa kept on with the flight all the way to Fort Myers and finally delivered the P-51. She had been rinsing her underwear in the sink each night, and putting on damp clothes each morning, until the knees of her pants "looked like I was smuggling cantaloupes." As she sat talking with the nurses in Florida "this thing flew by and it looked like a bird." The nurses explained they were called palmetto bugs, but they were really just flying roaches—roaches so big Teresa later claimed "you could throw a saddle on them."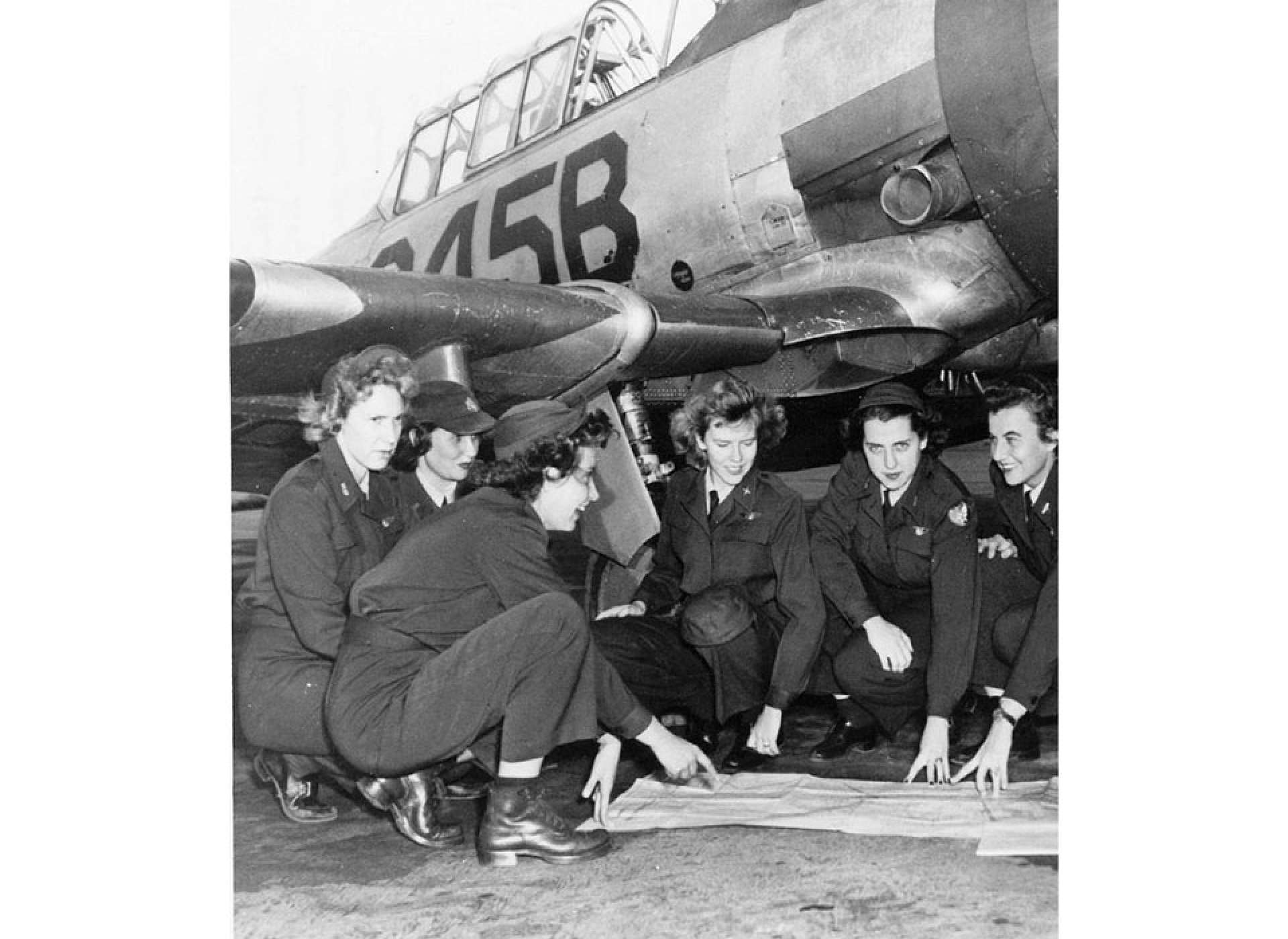 Teresa had had enough, looking like a "dilapidated mess," from her hair to her cantaloupe knees, to the snakes and flying roaches. She was ready to get home to Wilmington. But the AAF wasn't quite done with her yet. There was an AT-6 sitting on the line that needed to go to Tulsa, Oklahoma. Teresa was dismayed, but she climbed in and flew to Tulsa anyway. There, she ran into fellow pilot B.J. Erickson on her way back to her base in California, so Teresa borrowed her blouse (Barbara Jane Erickson would be awarded the Air Medal from the USAAF in March 1944 for successfully ferrying over 2,000 miles in five days. Her luck on that trip was significantly better than Teresa's had been on her epic flight.) From Tulsa, Teresa was assigned another trip, this time to Great Falls, Montana.
Finally, after 30 days, 11,000 miles and 17 states with one set of clothes, and one jar of cold cream, she finally made it home, smelling like a "nanny goat." She never again believed any dispatcher who told her she'd "be right back." The women in Wilmington held a big party for her that night, celebrating the fact that "Jamesy" had returned from the dead.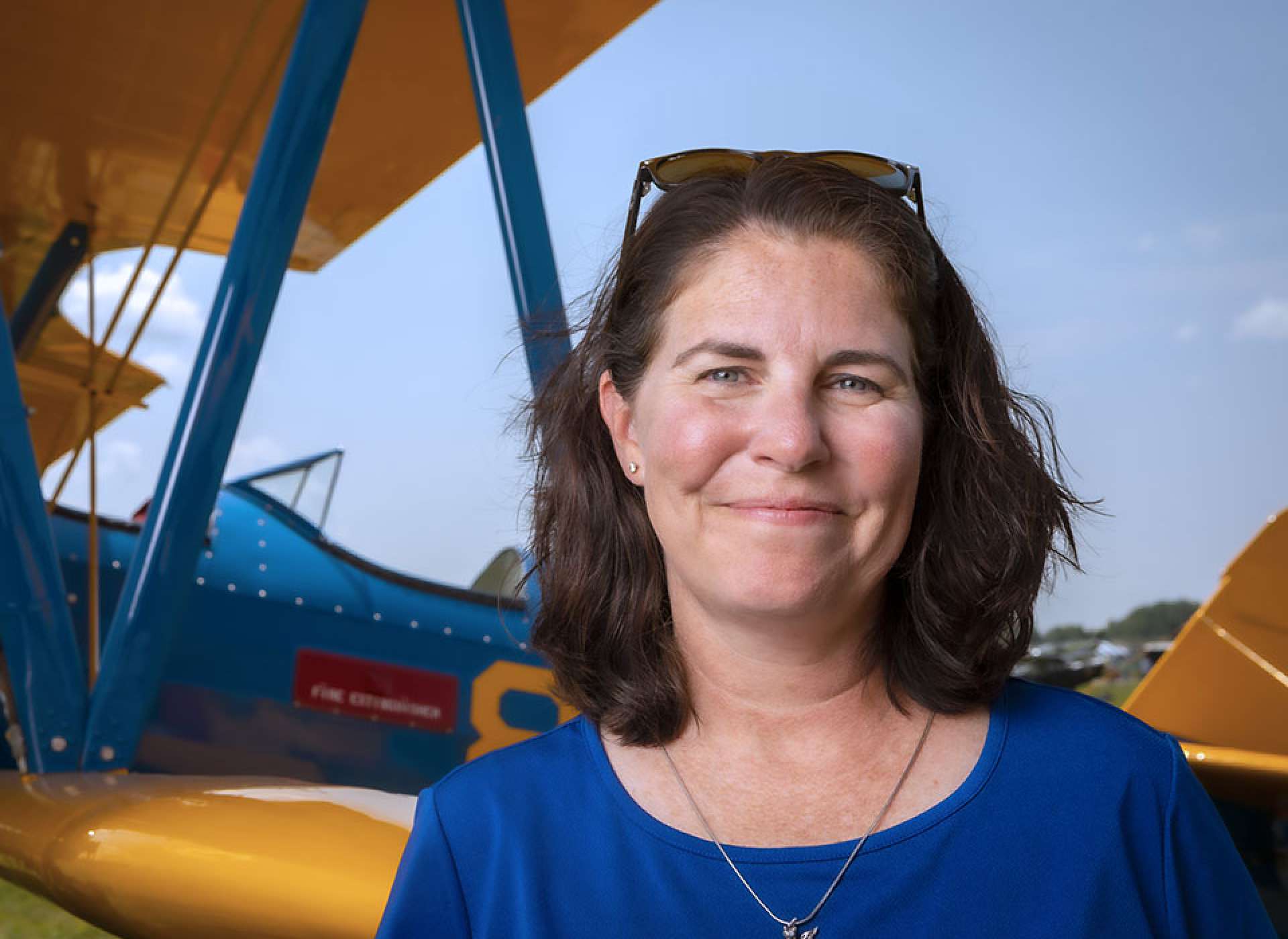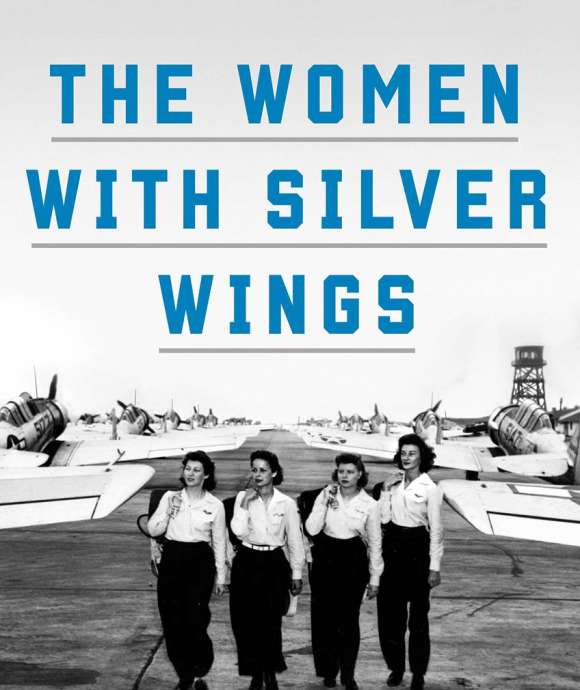 The Women With Silver Wings
The brainchild of trailblazing pilots Nancy Love and Jacqueline Cochran, the Women Airforce Service Pilots (WASP) gave women like Fort a chance to serve their country—and to prove that women aviators were just as skilled as men. 
BUY BOOK