During World War II, more than 44,000 Native Americans joined the US armed forces. Many young American Indian men considered being drafted an insult and chose to enlist before they could receive a draft notice. Countless more attempted to enlist but were rejected due to health issues as a result of the poverty in which many American Indians lived.
Ernest Childers was born in Broken Arrow, Oklahoma, in 1918, and was a member of the Muscogee (Creek) Nation. One of five boys, Childers and his brothers grew up extremely poor, and he would often tell the story that his family was unable to purchase meat, so he was given a single bullet a day to hunt rabbits. Dinner depended on his skill, and Childers quickly became a good shot. Childers attended the Chilocco Indian Agricultural School, a boarding school for American Indian students, to learn vocational skills, though the quality of their education was far behind that of white students.
It was as a student at Chilocco in 1937 that Childers joined a National Guard unit which had been organized at the school. Childers graduated in 1940 and stayed with the National Guard through its transition to active duty as the 45th Infantry Division. Childers remained with the 45th Division, moving through the ranks as the unit trained and prepared for action in Italy. At the close of the campaign in Sicily in August 1943, Childers received a battlefield promotion.
In September 1943, Childers was assigned to C Company, 180th Infantry Regiment, 45th Infantry Division. The 180th Infantry landed in Salerno on D+5, September 14, as Fifth Army reserve. On September 22, the 45th Division was outflanking German positions defending the town of Oliveto in order to make an organized assault on the town. While trying to take Oliveto, Childers, then a seasoned combat veteran, learned his battalion was pinned down by machine gun and mortar fire. Although he was receiving aid for a broken foot, Childers put together a team of men to find and eliminate the enemy gun positions. Leading this small group, Childers displayed leadership and courage above and beyond the call of duty when he advanced towards German machine gun nests, dispatched their occupants, and took out enemy snipers.
Childers was wounded during the Battle of Anzio and was recovering in a military hospital in Naples in the spring of 1944 when he was presented the Medal of Honor by General Jacob Devers, the deputy commander of the Mediterranean theater. Receiving his Medal in April 1944, Childers became the first American Indian awarded the Medal in World War II. Childers survived the war and remained in the US Army until he retired in 1965 with the rank of Lieutenant Colonel.
---
Medal of Honor Citation
"For conspicuous gallantry and intrepidity at risk of life above and beyond the call of duty in action on 22 September 1943, at Oliveto, Italy. Although 2d Lt. Childers previously had just suffered a fractured instep, he, with eight enlisted men, advanced up a hill toward enemy machine-gun nests. The group advanced to a rock wall overlooking a cornfield and 2d Lt. Childers ordered a base of fire laid across the field so that he could advance. When he was fired upon by two enemy snipers from a nearby house he killed both of them. He moved behind the machine-gun nests and killed all occupants of the nearer one. He continued toward the second one and threw rocks into it. When the two occupants of the nest raised up, he shot one. The other was killed by one of the eight enlisted men. 2d Lt. Childers continued his advance toward a house farther up the hill, and singlehandedly, captured an enemy mortar observer. The exceptional leadership, initiative, calmness under fire, and conspicuous gallantry displayed by 2d Lt. Childers were an inspiration to his men."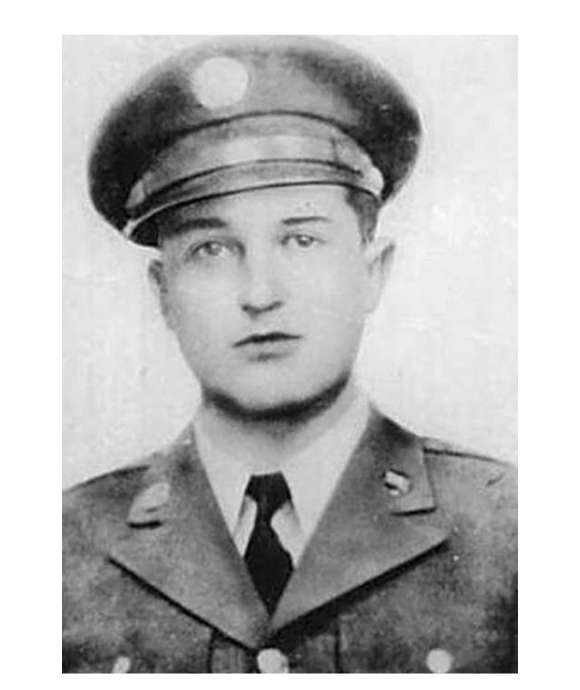 Private Joseph Pantillion Martínez: Medal of Honor Series
The first Medal of Honor awarded to a Hispanic American in World War II was also the first awarded for actions on the North American continent since 1898.
LEARN MORE

Contributor
Kali Martin earned a bachelor's degree in International Studies and German at the University of Miami and a master's degree in Mili...
Learn More