Born Desiderio Alberto Arnaz y de Acha III in Santiago, Cuba in 1917, young Desiderio Arnaz's father was the mayor of Santiago de Cuba. During the Cuban Revolution Arnaz's father was arrested, and the family lost everything, fleeing to Miami as refugees.  There the young Arnaz learned English and began playing music to help support his family. His talents landed him in the Broadway musical Too Many Girls in 1939, and it was the start of a decades-long entertainment career. Hired to reprise his role in the film version of the musical, he met the fiery redhead Lucille Ball in 1940. They married quickly and Arnaz began to appear in early war films Bataan and The Navy Comes Through.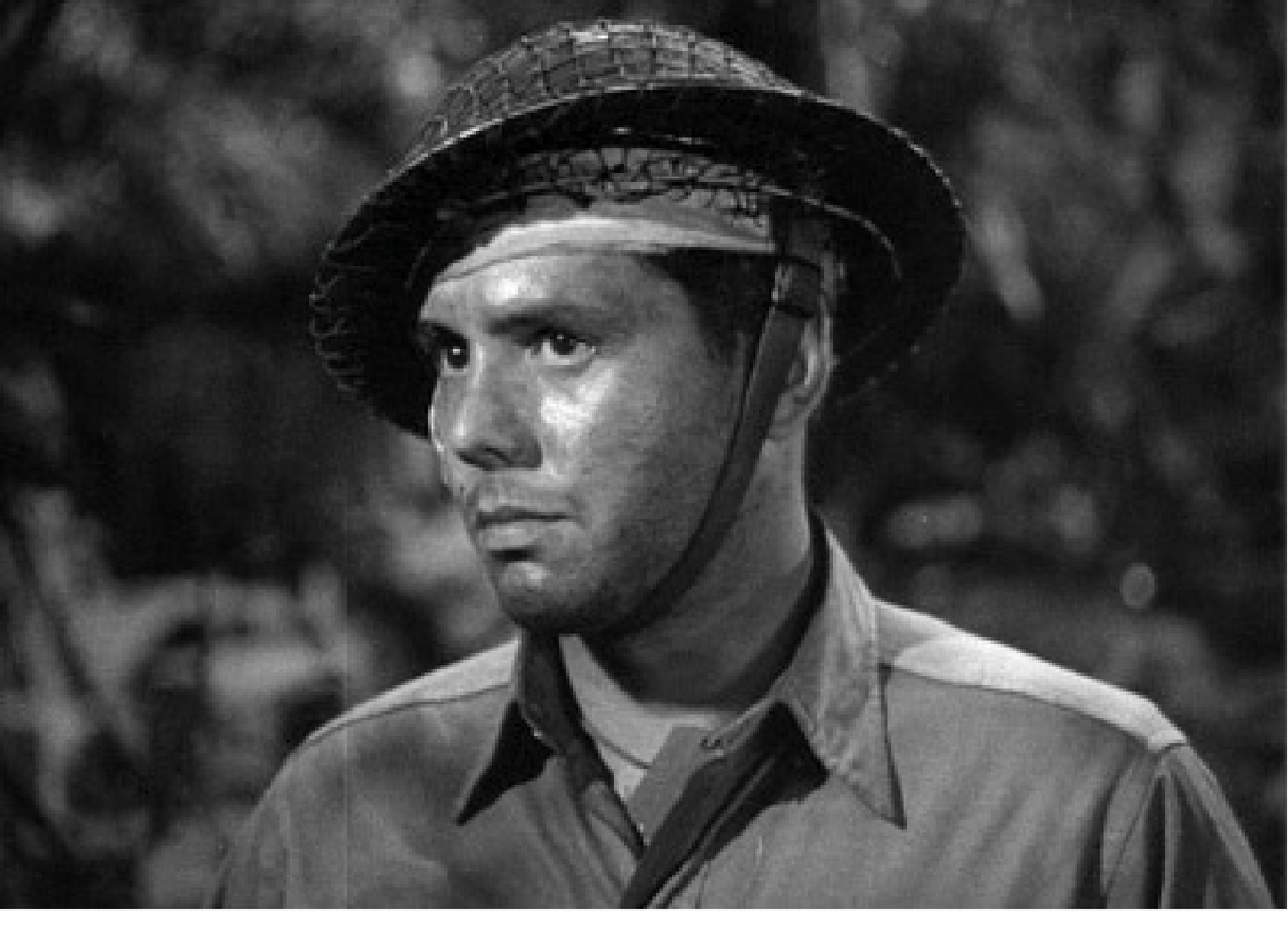 Researching World War II veterans can be challenging for a variety of reasons. A lack of records and incomplete or incorrect information can often create challenges a researcher has to overcome. One piece of information that can affect research is a name. Name changes, spelling variations, nicknames, maiden names – they can all affect a researcher's ability to locate the correct records. In my article about Bea Arthur, I mentioned that upon enlistment in the Marine Corps, her name had been Bernice Frankel. That changed to Bernice Arthur with her marriage. So having all of the names she went by would be necessary for a researcher. But women weren't the only ones to have name changes while in service.
In 1943, Arnaz was drafted into the US Army although he was still a Cuban citizen. Foreign nationals with residency in the United States had to register for the draft, and could be selected for service. Although Arnaz used the shortened version of his name, Desi, as a stage name, at the time of his induction into the US Army Arnaz was enlisted as Desiderio Alberto Arnaz. It wasn't until Arnaz became a naturalized citizen in 1943, that he opted to have his name officially changed to Desi Arnaz. Foreign nationals who served with the US military were not required to become citizens, but service did facilitate citizenship if the individual wanted to pursue it. With his celebrity status, musical and acting talents he became an entertainer and then an entertainment director. Having been declared medically unfit for overseas duty, Arnaz was assigned to military installations in California, using his musical abilities to entertain service members. There is very little information regarding the type of work Arnaz did in the army in his Official Military Personnel File which can be found online.
Arnaz is a perfect example of the importance of first locating civilian records when researching an individual's military. Birth certificates, marriage certificates, immigration paperwork- anything that will give names and other details can be vital in your research.  Due to his celebrity status, it is easy to find the record of Desiderio or Desi Arnaz. But for those of us researching our families who were not sitcom stars, name changes can make research even more challenging. In Arnaz's file, both names are used. His enlistment form says Desiderio, but his discharge form says Desi. There's a letter in his file explaining the name change, as per his naturalization record (though no copy of that record is included).
Nicknames like Desi can make researching difficult. It was not uncommon at the time for some young men to go by a completely different name that what was on their birth certificate, and not necessarily a variation of their given name (Ben/Benedict). But the military did not care. So Uncle Billy may have been known to the military as Joseph, making searching for him difficult without that detail. With any family research you do, don't take the details for granted. Make sure you get exact names and spellings, but always be on the lookout for slight misspellings.
Official Military Personnel Files can be requested from the National Archives through the National Personnel Records Center at St. Louis. Arnaz's personnel file is part of a series called the PEP files: Persons of Exceptional Prominence. These are files of famous individuals and are being digitized by the National Archives. Digital files can be found on the National Archives website.
To learn more about your veteran's story, download the  Museum's research guide and check the Institute for the Study of War and Democracy's new WWII Research Services.

Contributor
Kali Martin earned a bachelor's degree in International Studies and German at the University of Miami and a master's degree in Mili...
Learn More