On August 16, 1940, Pilot Officer William "Billy" Fiske scrambled to his Hurricane along with his fellow pilots at RAF Tangmere to intercept a formation of German Junkers over the English Channel. His squadron destroyed eight German aircraft, but a gunner badly damaged Fiske's aircraft and put a bullet through his fuel tank. Rather than bail out, in one final piece of extraordinary skill, he managed to nurse his burning Hurricane back to the airfield, and bring it down through a steep dive into a belly landing. Fiske had to be recovered from his aircraft and died the next day of wounds he sustained over the Channel.
Pilot Officer Billy Fiske was the first US citizen to travel to the United Kingdom on the onset of World War II to join the Royal Air Force (RAF) and was one of seven American pilots to take part in the Battle of Britain. Fiske was a member of 601(County of London) Squadron, Royal Auxiliary Air Force—the "Millionaire's Squadron."
The son of a wealthy New York banker, Fiske was a celebrity in his own country before traveling to the United Kingdom. He was the driver of the first five-man US bobsled team to win the Olympics in 1928, and, at 16 years old, was the youngest gold medalist in any winter sport (eclipsed only in 1992). He carried the US flag at the opening ceremony of the 1932 Olympics, and again led the US team to a gold medal. Fiske was also a cresta champion and was well known for jumps from the Badrutt's Palace Hotel's bar chandelier in St Moritz.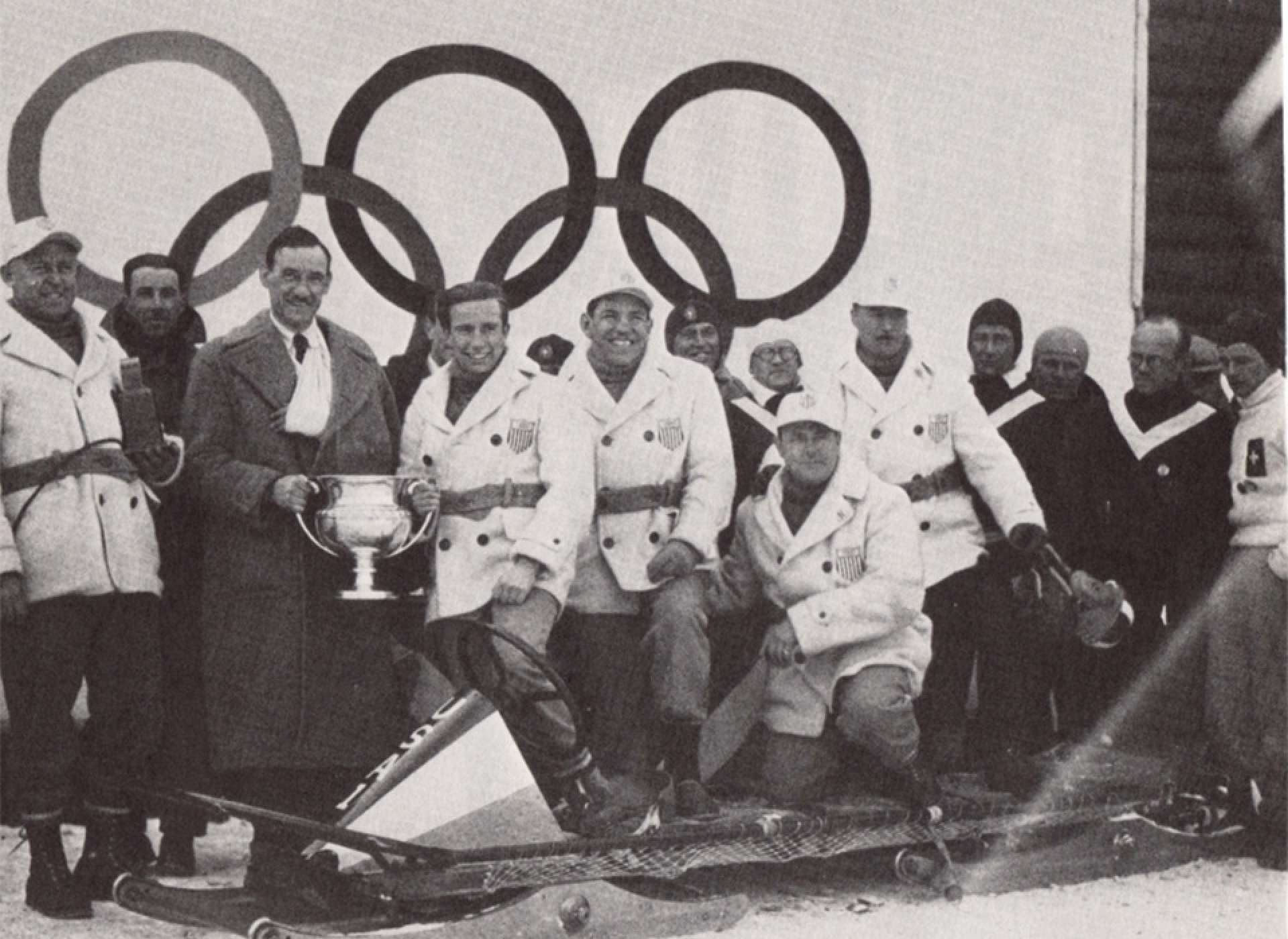 Fiske studied at Trinity Hall College, Cambridge, then worked at the London office of New York banking company Dillon, Reed & Co, and he married Rose Bingham, the Countess of Warwick, in 1938. In 1939, he was recalled to work in New York, but at the outbreak of the war, pretended to be Canadian and enrolled in the Royal Air Force Volunteer Reserve, being promoted to Pilot Officer in March 1940.
In a letter to his sister Peggy, written around the time he volunteered, he explained his thinking. The English, he wrote, had "been damn good to me in good times so naturally I feel I ought to try and help out in bad if I can. There are absolutely no heroics in my motives, I'm probably twice as scared as the next man, but if anything happens to me I at least can feel I have done the right thing in spite of the worry to my family - which I certainly couldn't feel if I was to sit in New York making dough."
Fiske passed his entry interviews with his Canadian ruse. On March 23, 1940, Fiske was granted a commission as an Acting Pilot Officer on probation, Royal Air Force Volunteer Reserve (78092). He joined No 601 (County of London) Squadron at RAF Tangmere on July 12, 1940. His engaging character and exceptional flying skills ensured that he was fully accepted by his squadron. He had been posted to 601 without having flown a Hurricane, took his first flight on July 14 and engaged in his first operational sortie days later on July 20. Fiske had only accumulated 11 hours on his aircraft at this point, but played a significant role in The Battle of Britain.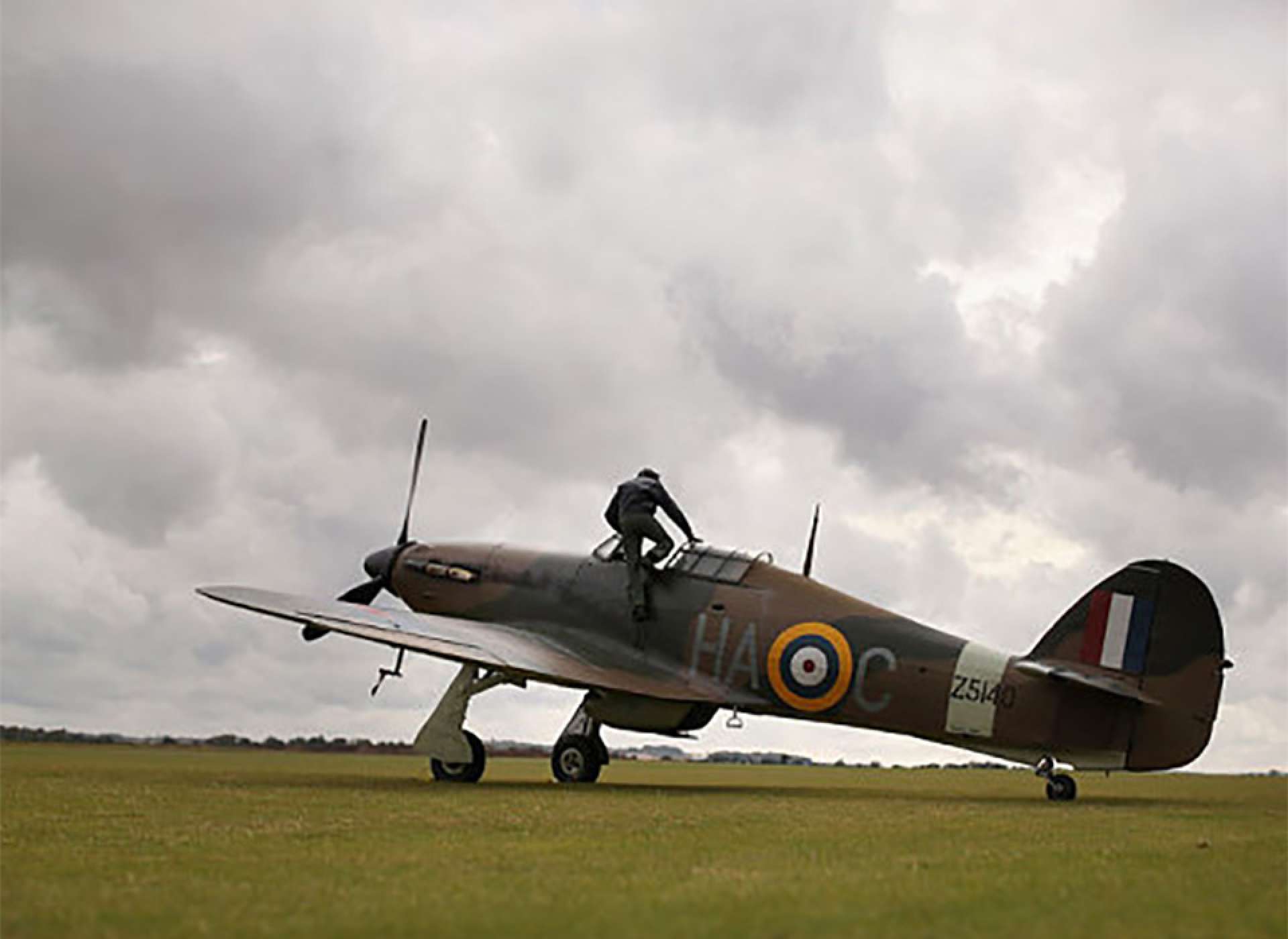 On August 11, Fiske claimed a twin-engine Messerschmitt Bf 110. On August 13, he claimed another Bf 110 and damaged two more. On August 15, Fiske forced a German bomber into a balloon barrage. A day later the Squadron scrambled to intercept a formation of Junkers Ju 87 Stuka dive-bombers that were in fact heading for 601's base, Tangmere. Fiske's Hurricane P3358 was hit, presumably by return fire from a Stuka's gunner.
Though the engine had stopped, Fiske chose to save the much-needed plane. He glided over the airfield boundary and made a wheels-up landing. The aircraft immediately burst into flames, and Fiske was severely burned. The Hurricane was later fixed to working condition, but Fiske died the following day from his wounds.
Billy Fiske was put to rest on August 20, 1940 at Boxgrove Cemetery in Sussex. Fiske was honored as the first American airman in British Service to die in World War II. Fiske's flight commander, Flight Lieutenant Sir Archibald Hope, wrote: 
"Unquestionably Billy Fiske was the best pilot I've ever known. It was unbelievable how good he was. He picked up so fast it wasn't true. He'd flown a bit before, but he was a natural as a fighter pilot. He was so terribly nice and extraordinarily modest and fitted into the Squadron very well."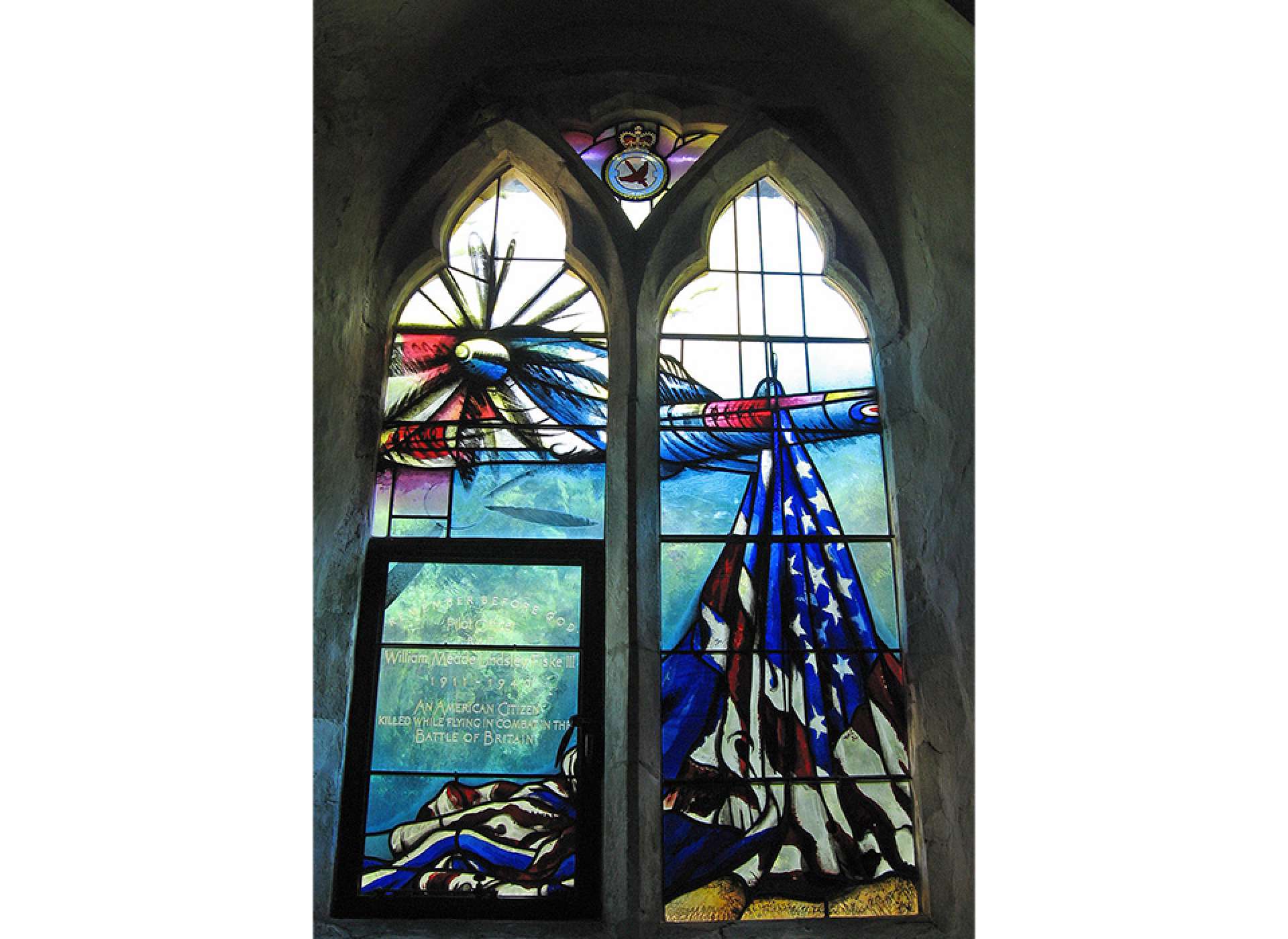 Later, a memorial was unveiled to Fiske at St Paul's Cathedral in London on July 4, 1941. This was a singular honour in which Churchill's hand can be seen. At the presentation, Sir Archibald Sinclair, Secretary of State for Air, said, "Here was a young man for whom life held much. Under no compulsion he came to fight for Britain. He came and he fought, and he died." The plaque reads, "An American citizen who died that England might live." 
Billy Fiske had joined World War II before the United States, and risked his life for the sake of Britain. Fiske claimed his motivations for joining the RAF were not heroic, though his legacy of bravery and selfless dedication proved otherwise. The US Bobsled Federation has also dedicated the Billy Fiske Memorial Trophy, which is awarded to the national champion four-man bobsled team each year.
The United States recently relocated its Embassy in London to a new site in the Nine Elms part of London, much of which will be a park and accessible to the general public. The Billy Fiske Foundation is working with the RAF, the USAF, the State Department, and the Wandsworth Council to honour the memory of Pilot Officer William "Billy" Fiske—a US citizen and the first American to fly and die in the Battle of Britain—with a statue in the park, highlighting the close service and historical links between our nations, our Air Forces, and most importantly as individual and personal friends.
"The gratitude of every home in our island, in our Empire and indeed throughout the world, except in the abodes of the guilty, goes out to the British airmen, who, undaunted by odds, unwearied in their constant challenge and mortal danger, are turning the tide of the world war by their prowess and devotion. Never in the field of human conflict was so much owed by so many to so few...."

—Winston Churchill, 20th August 1940
---
Meet the Author 
Kevin W Billings is CEO and president of the Billy Fiske Foundation and an Honorary Group Captain in the Royal Air Force and of 601 (County of London) Squadron. He is also CEO of Legation Strategies and a Senior Visiting Fellow at the Mitchell Institute for Aerospace Studies. He was appointed by President George W Bush to serve as Deputy Assistant Secretary of the Air Force for Environment, Safety, Occupational Health, and Energy, and later as Assistant Secretary of the Air Force for Installations, Environment and Logistics.
---
Article originally published on the US Naval Institute Blog.