Our Mission
The Institute for the Study of War and Democracy is a community of scholars forming a national center for research, higher education, publications, and public programming, dedicated to promoting the history of World War II, the relationship between the war and America's democratic system, and the war's continued relevance for the world.
Values
Excellence: The Institute works to meet the highest standards of accuracy and quality in all of our programs and services.
Accessibility: The Institute brings together the academy, other WWII authorities, enthusiasts, and public audiences.
Relevance: The Institute educates, informs, and encourages those who want to understand the price of freedom and preserve our democratic heritage. 
Vision
The Institute for the Study of War and Democracy explores the war's history and enduring legacies, and seeks to inspire civic engagement by:
Becoming the preferred resource for audiences seeking fresh scholarship, public history, public programming, and commentary on World War II.
Extending the reach of the Museum's public programs and publications to larger national and international audiences.
Sustaining a network of the world's preeminent scholars and cultural leaders to promote and broaden the history, memories, and legacies of the war. 
Attracting new generations of Americans to study, research, and write about the American experience in World War II through fellowships, collections, Museum tours, lifelong learning, and additional  outreach efforts.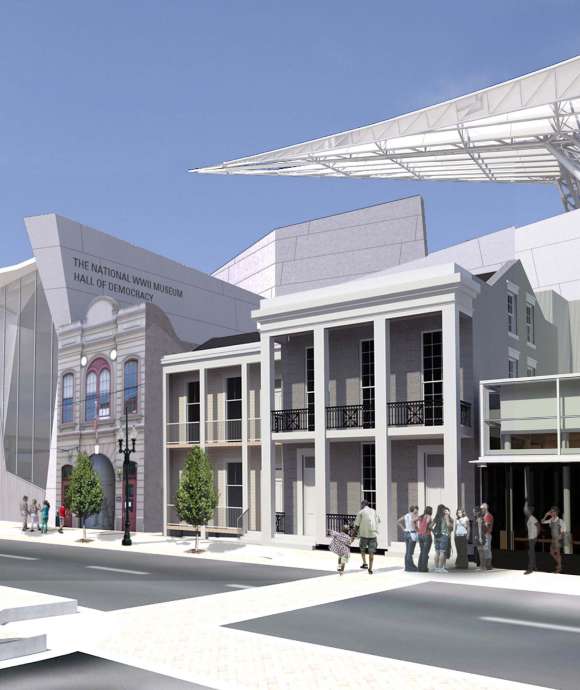 Letter from the Institute Director
The Institute for the Study of War and Democracy serves as the research core and the higher education center of The National WWII Museum. Our team consists of experienced professional historians who share a passion for World War II.
Read More