More than 70 years ago, Andrew Higgins ingratiated himself in the New Orleans community, hiring diverse workers of all racial backgrounds and age groups during World War II, a rarity during that period. Here at the Museum we strive to make similar efforts in this great city.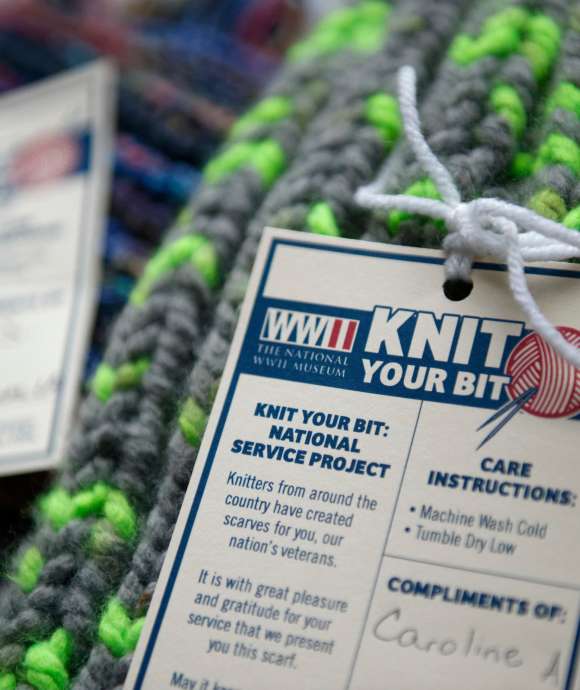 Knit Your Bit
Since its launch in 2006, Knit Your Bit has reached more than 10,000 knitters and crocheters in all 50 states. Through their efforts, the Museum has distributed more than 50,000 scarves to veterans' centers, hospitals, and service organizations across the country.
Learn More
Past Event Highlights:
Garden to Glass
Wednesday, June 14, 2017
This year we welcomed Cajun Spirits, Cathead Vodka, Donner Peltier Distillers, NOLA Distilling, Rank Wildcat Spirits, Roulaison Distilling, and Old New Orleans Rum as we celebrated victory gardens during the season of eating locally. These local distillers competed to create the best garden-fresh cocktail prepared with local ingredients inspired by WWII victory gardens. The 2017 Garden to Glass winner is Cathead Vodka.