World War II lasted approximately six years—a culmination of grueling battles, tactical struggles, and conflict-ending treaties. Within the war that changed the world were landmark milestones and points of victory and defeat that we still commemorate today. Designated by Congress in 2004 as America's National WWII Museum, we remember these special dates, commemorating the fallen and honoring the WWII generation who helped preserve the freedom we enjoy today.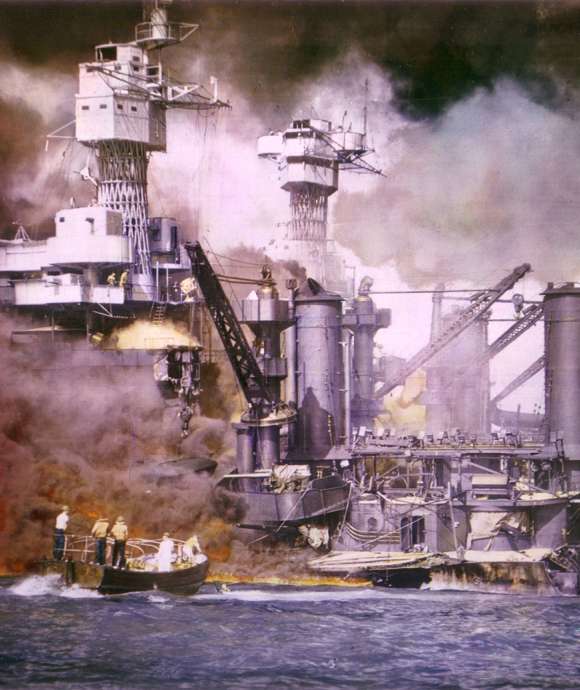 Anniversary of Pearl Harbor
The surprise Japanese attack on Pearl Harbor, forever known as a "day of infamy," plunged the United States into World War II. Each year, The National WWII Museum commemorates the lives lost on December 7, 1941.
Learn More
Past Event Highlights:
Veterans Day at the Museum
Each year, on Veterans Day, we commemorate veterans and their service to our country—and, in turn, all veterans receive free Museum admission on this special occasion.
---
73rd Anniversary of D-Day: June 6, 2017
Dr. Hal Baumgarten D-Day Commemoration Ceremony
Each year, the Museum commemorates the D-Day invasions of Normandy, France on June 6, 1944. 
Private Harold "Hal" Baumgarten was 19 years old when he landed on Omaha Beach on D-Day. Part of the first wave of the assault force, Baumgarten endured murderous enemy fire, was founded five times, and barely survived. On June 7, he was evacuated by hospital ship. Dr. Baumgarten's eldest daughter, Karen and her husband Leopold Sher created a special educational endowment to honor his legacy, ensuring that generations to come will understand the history, importance, and lasting impact of D-Day.